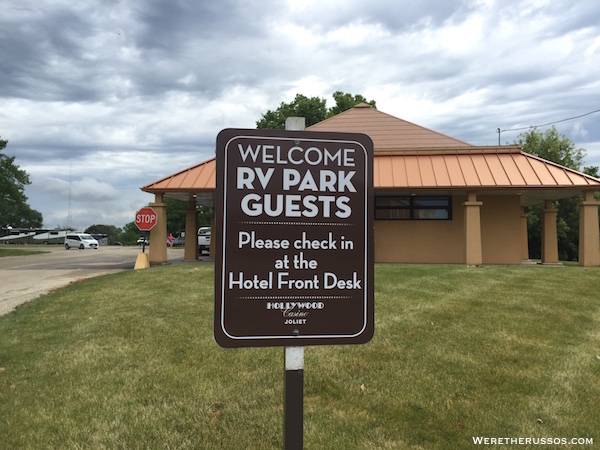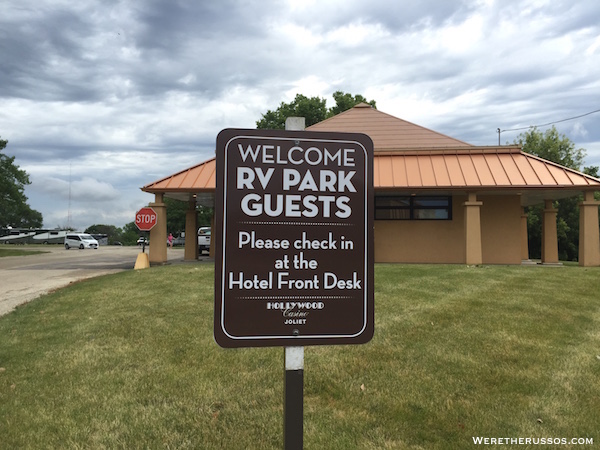 One of our good friends lives not too far from Joliet, Illinoi. Before we headed north, we decided to spend some time with him and his family. We ended up spending four nights at Hollywood Casino RV Park Joliet, Illinois. We're no strangers to casino camping, however, this is the first time we've stayed at a casino that charges a fee. Unlike the casino we stayed at in Cherokee, North Carolina, the Hollywood Casino has a dedicated RV park.
Hollywood Casino RV Park Joliet, Illinois
The RV park is fairly basic in terms of amenities and layout. The 87 spaces consist of back-in and pull-thru sites with water and electric hook ups for 30 and 50 amp service. A back-in site which was $35/night plus tax. Good Sam members receive a 10% discount.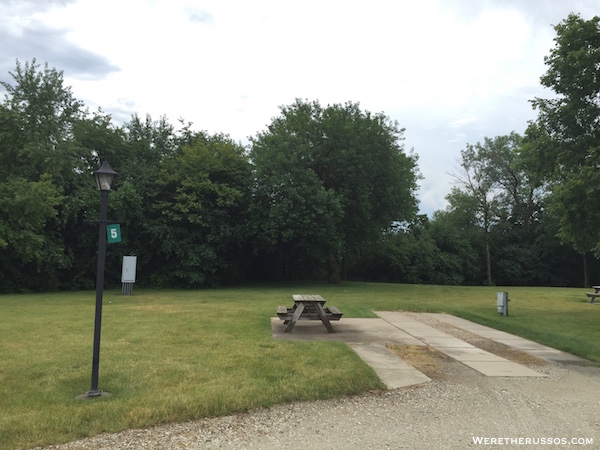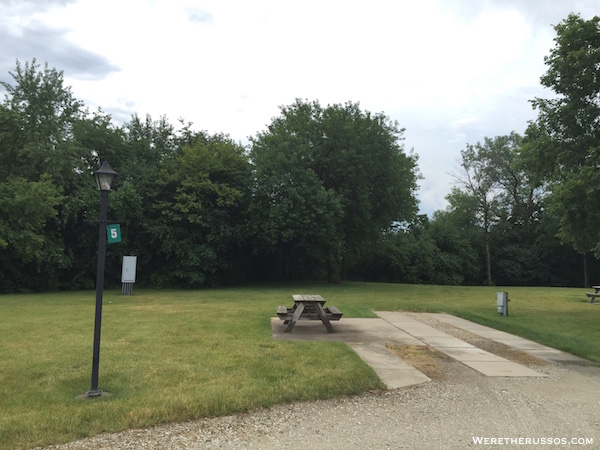 Pull-thru sites are $40/night plus tax.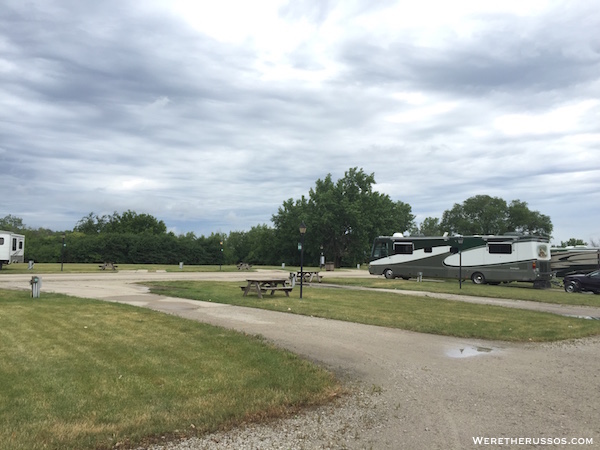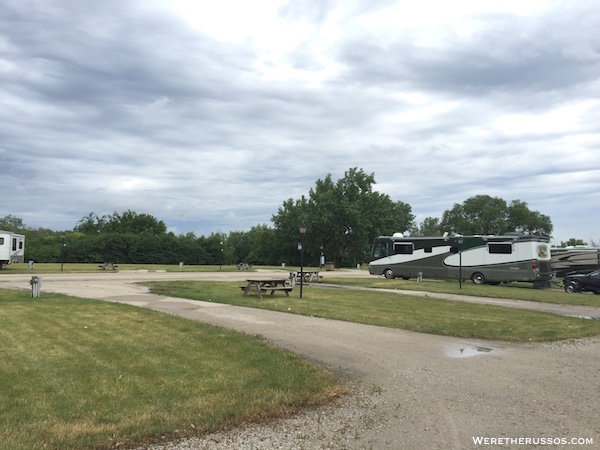 The park offers complimentary breakfast every morning inside the casino hotel. Breakfast is served everyday from 6:30am-10am. Choices include bacon or sausage, scrambled eggs, fruit medley, bagel, toast, cereal, pancakes and oatmeal. Free coffee and tea served all day.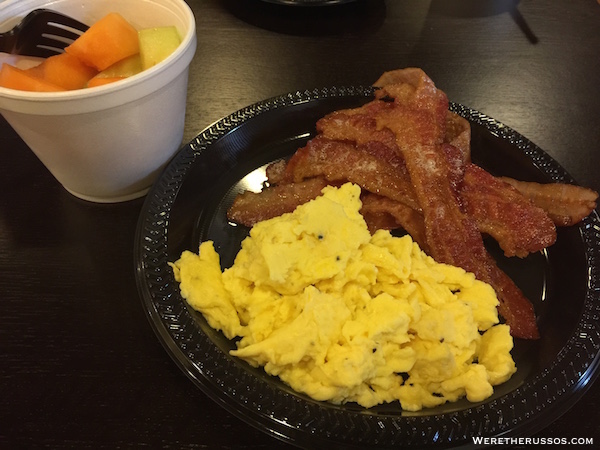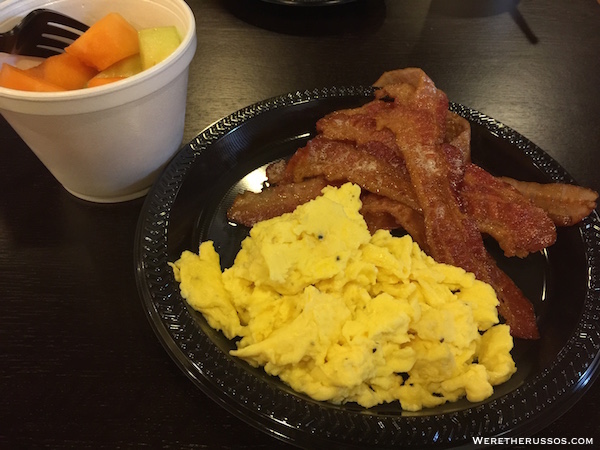 There are clear signs for the RV Park when you pull into the casino. Check-in takes place inside the hotel, not at the RV park. There is RV parking next to the hotel for check-in use.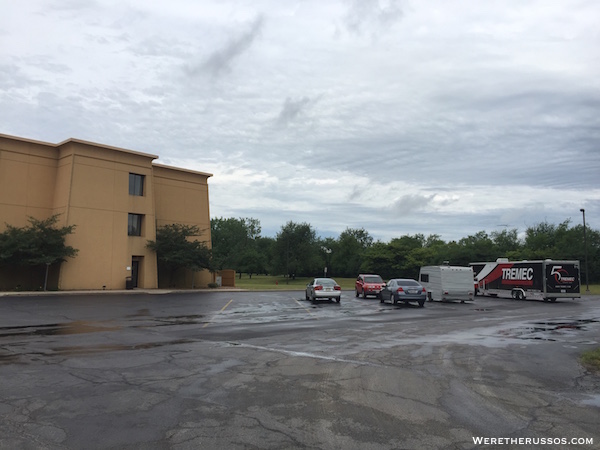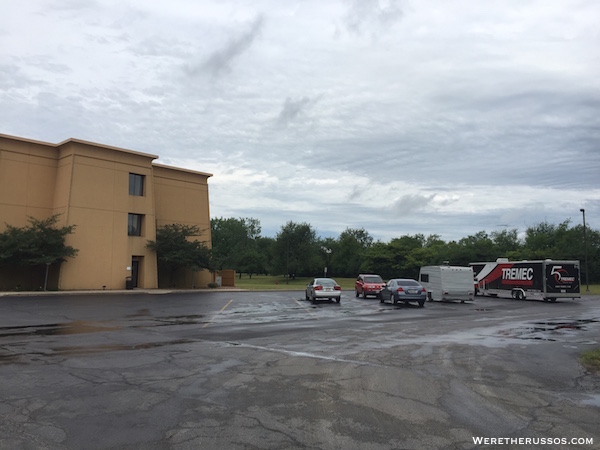 The check-in process was very quick since we already had a reservation. We each received a key card, one for the men's restroom and one for the women's restroom.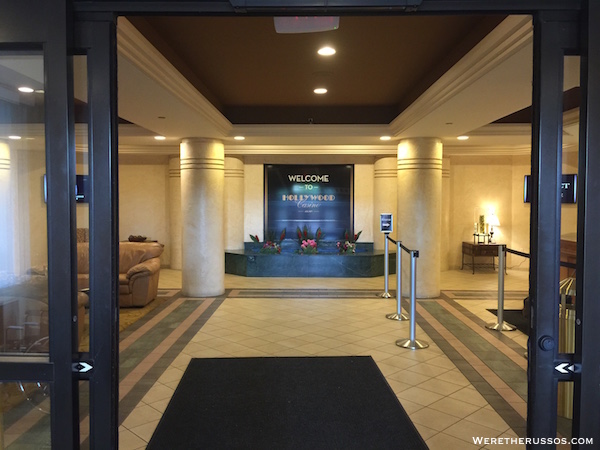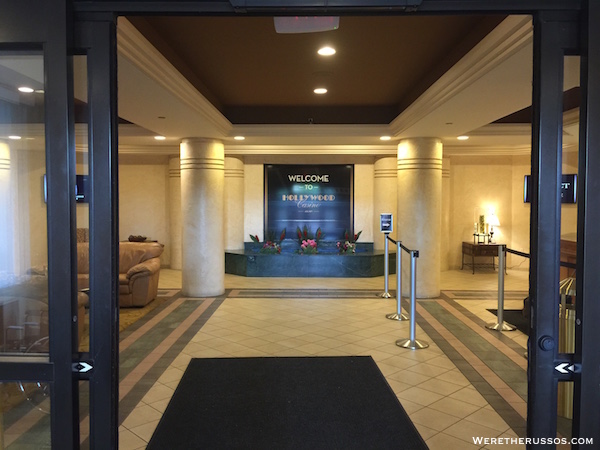 We camped in site 14, a back-in site with water and electric hook ups. The space was paved and came with a picnic table.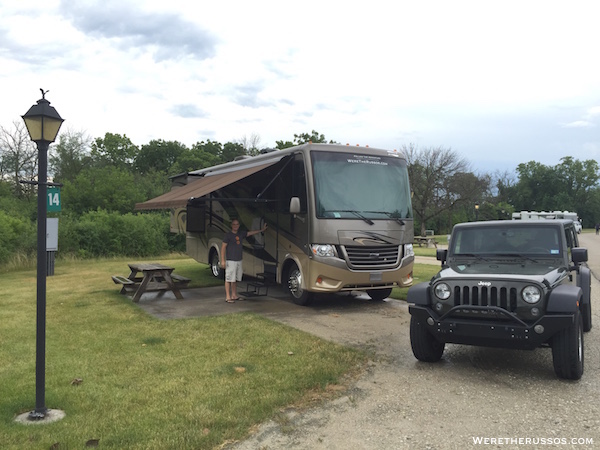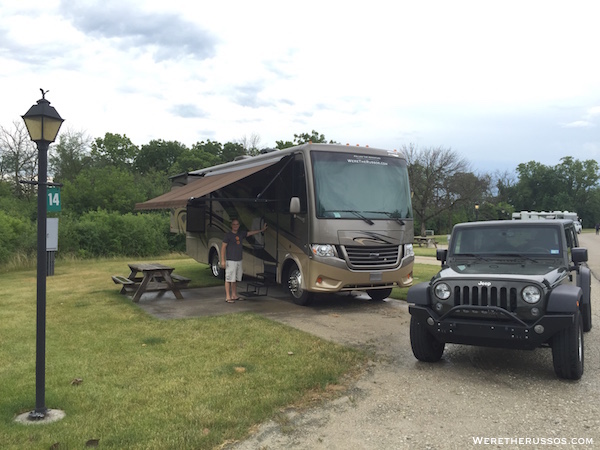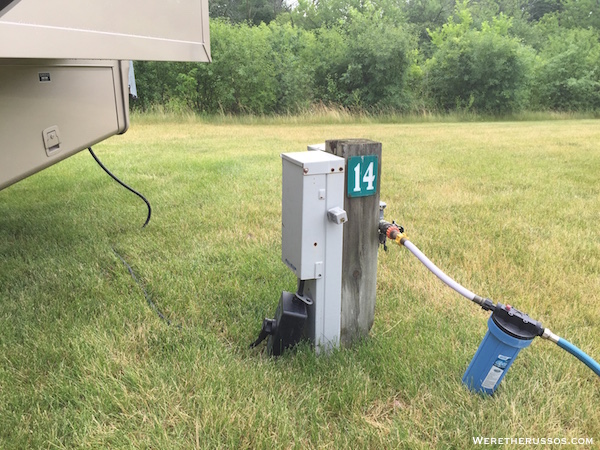 There is a dump station at the front free of charge for those staying in the campground.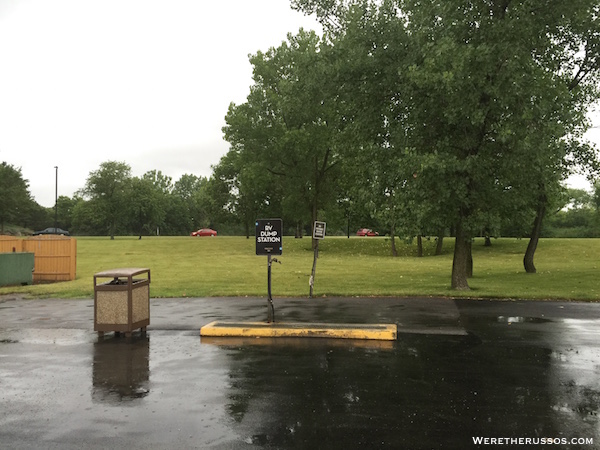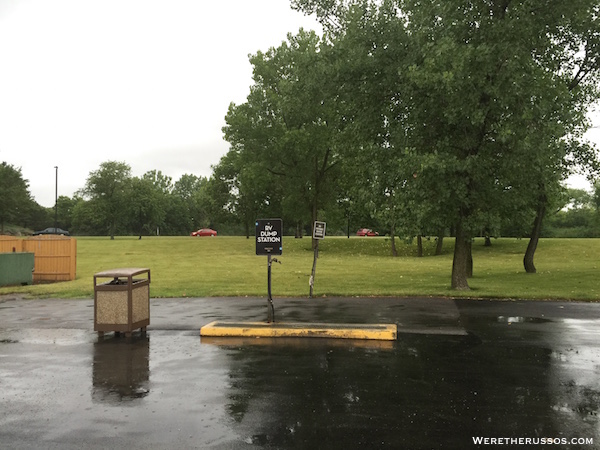 The bathhouse was small, but very clean. As I mentioned earlier, there is a keycard required to gain access to the bathhouse. The laundry room had one of the cheapest machines I've seen in a long time. $1 to wash and $1.50 to dry. It was always full, so we didn't get a chance to do laundry. Luckily, our friend let us do laundry at his house.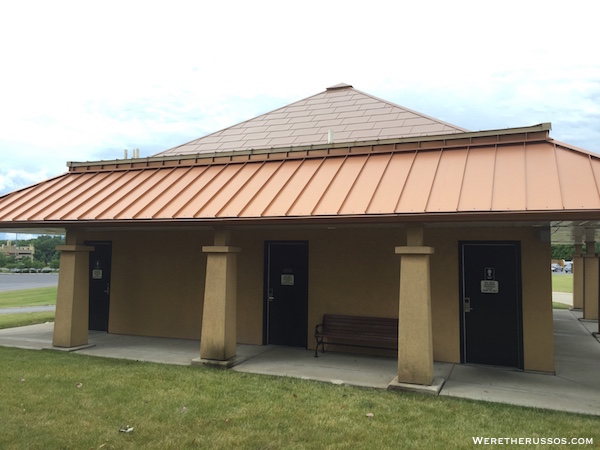 There is one large shower in the bathhouse with great water pressure and well kept.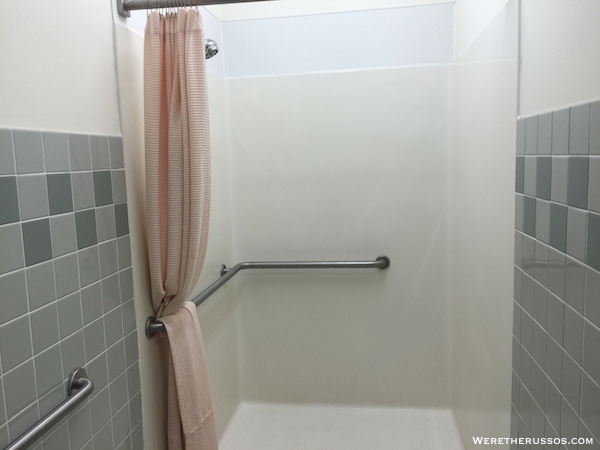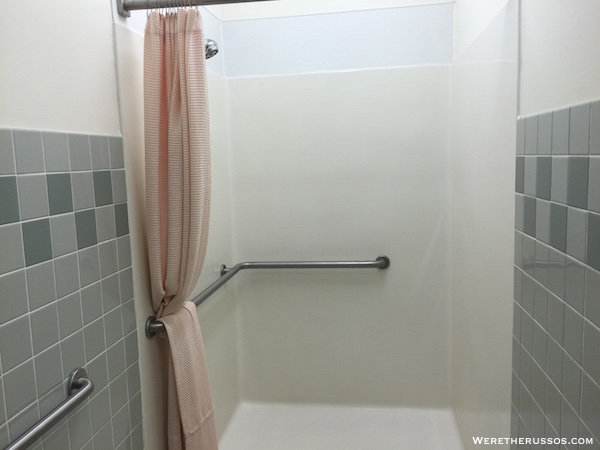 Overall, we enjoyed our time at Hollywood Casino RV Park. The sites were clean, paved, and level. We never had an issue with the electricity. Considering we paid $30 inclusive of tax to stay at D&W Lake campground in Champaign, Illinois for full hookups. It was a bit of a shock to pay more than that for a partial site at the casino. However, we got to spend quality time with our friend which made it worth while. There is some train noise from the nearby tracks, but it didn't bother us during our stay.
Notes:
$35/night for electric and water back-in site with 30/50 amp
$40/night for electric and water pull-thru site with 30/50 amp
Restrooms, showers and laundry
Dog friendly
Good AT&T cell service
Free wifi
Complimentary breakfast
Check out Naperville if you stay here. It's a fun walkable town 30 minutes from the casino. They have round painted chairs throughout the city for a fun photo op.