RV EZ Level changed the way we level our motorhome (equipped with Equalizer Systems Auto-Level System). We started out using the auto level system, but ran into several situations where the system was unable to level the coach due to uneven ground. A couple we met at Rincon Parkway suggested the RV EZ Level and even gave us a demonstration. We were blown away by how easy and simple it was to manually level we decided to give it a try. Since we started to manually level our coach, we haven't gone back to auto level. RV EZ Level is not required to manually level as regular bubble levels will work, but we find the indicator lights to be very helpful and makes the process very easy. Read our RV EZ Level review and see if it will work for your needs.
RV EZ Level Review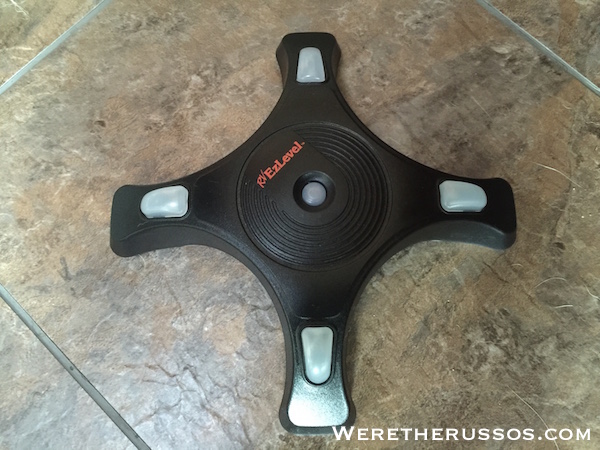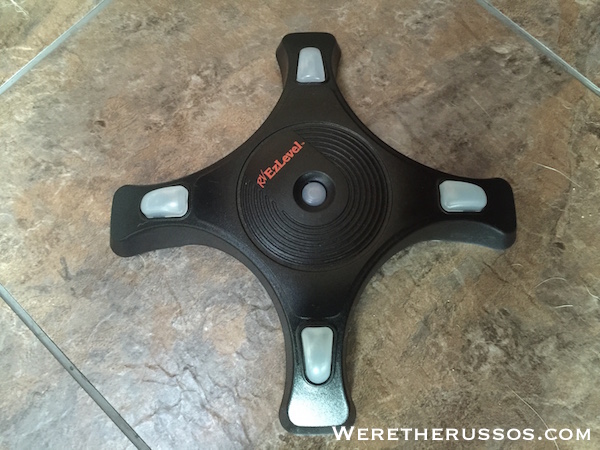 What We Ordered:
Camco RV EZ Level
MSRP: $56.26
What We Like:
Simple and easy to use. Get all four lights to display green and the RV is level.
Before we used the EZ Level, we had to find the center point of our motorhome with all the slides in. We marked that spot so we know where to place the level each time. When we are ready to level, we put the EZ Level in the center of the coach, make sure the legs point front, back, right and left and turn it on.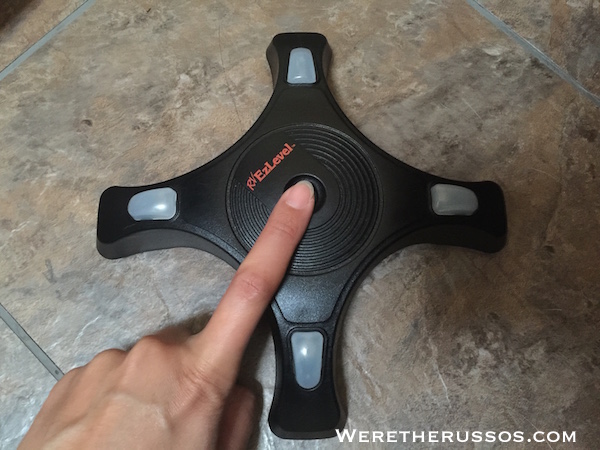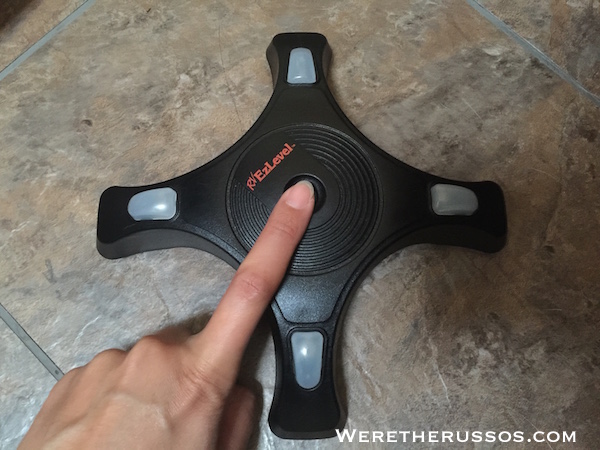 There are four indicator lights: red means off level and green means level. The goal is to get all four lights to green. When a side is not level, the corresponding light flashes red and the rate at which it flashes indicates how off level that side is. When the red light flashes rapidly, we know to put blocks under the wheel(s) on those sides to avoid raising the tires off the ground.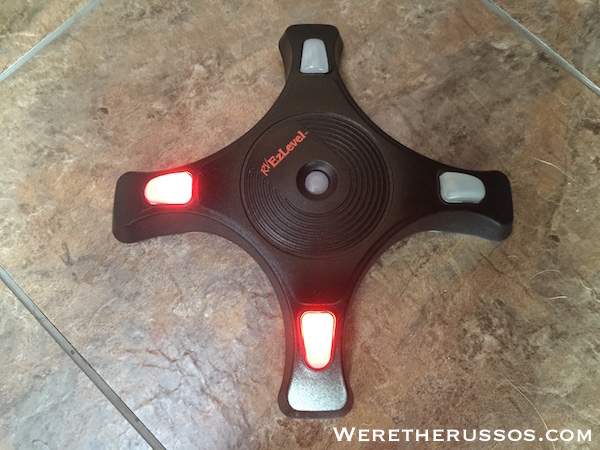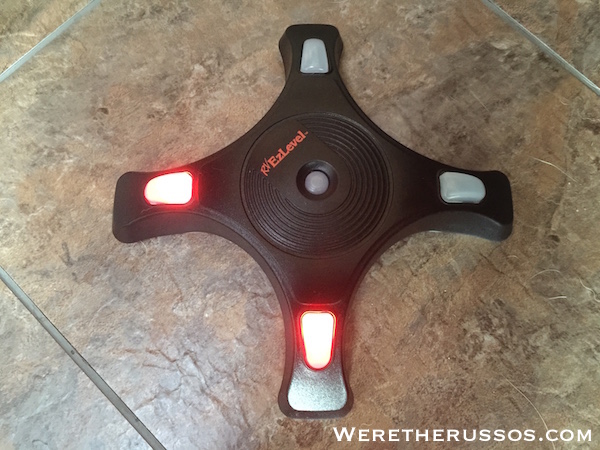 When we have two sides that are low, we start raising one side until that red light turns off and then lift the other side until all the lights turn green – indicating our coach is level. There have been instances where the coach is no longer level after the two slides are extended. In this case, we will level the coach again. We did call Newmar customer service and they said it was fine to level the coach with the slides out in this situation.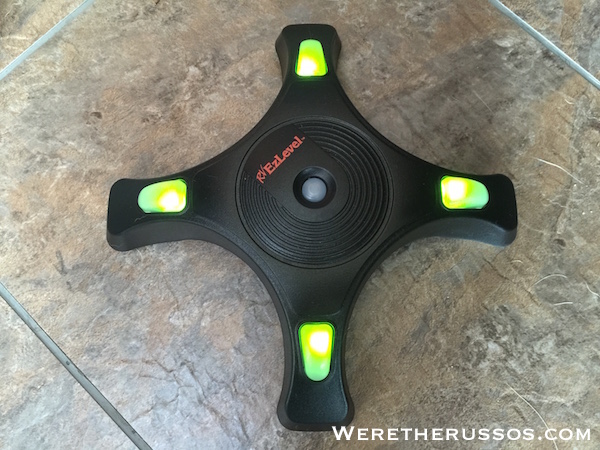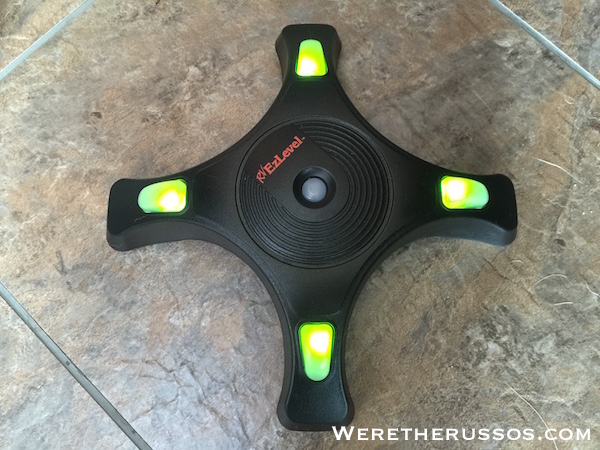 Battery operated. Takes 3 AA batteries and turns off on its own. We used to take one of the batteries out before we put it away, but now we leave all three in.
Light weight and easy to store. The level weighs less than one pound and takes up very little storage space.
Made in the U.S.
What We Don't Like:
Expensive. The level is essentially a regular bubble level with four indicator lights. We would recommend getting it on sale.
Overall:
The RV EZ Level has made leveling our motorhome an easy process. We can see how off level we are on each side by the speed of the indicator lights and figure out how many leveling blocks to use before we manually level the coach. The lights make it quick and easy to see when to stop lifting a side. Not only has the level saved us time, but it has saved Joe from losing the few hairs he has left on his head.
If you found this review helpful and decide to purchase the RV EZ Level, please consider ordering through our Amazon affiliate link. There is no additional fee for the buyer and in return we receive a small percentage of the sale. Thanks for your support! We really appreciate it.
Disclosure: We paid for the product in this review and this review represents our own opinions.