Have you been asking yourself "what is it like to live in an RV?" or "how to live in an RV full time?" These questions and more are answered in We're the Russos book series about full time RV life.
Book 2 is now available on Amazon.
Books About RV Living
We're the Russos book series gives readers an insider's look at full time RV living.
Book 1: Take Risks
Book 2: Tales From the Open Road
Take Risks: One Couple's Journey to Quit Their Jobs and Hit the Open Road (Book 1)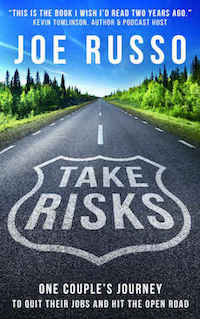 Publish Date: October 3, 2017
"In this book, written in a very present first-person style, Joe takes the reader on a journey through the decisions, challenges, and triumphs of embracing a minimalist lifestyle, and getting on the road full time. Full of practical insight and wisdom, and told in an almost folksy and very personal tone, Take Risks is a powerful 'how-we-did-it' tale that will inspire you and give you a starting place for your own journey. If you've ever wanted to move into a full-time RV lifestyle, this book is for you."
—Kevin Tumlinson, Author & Podcast Host
Order Take Risks on Nook, Kobo, and Other Book Stores
---
Tales From the Open Road: The Adventures and Misadventures of RV Living (Book 2)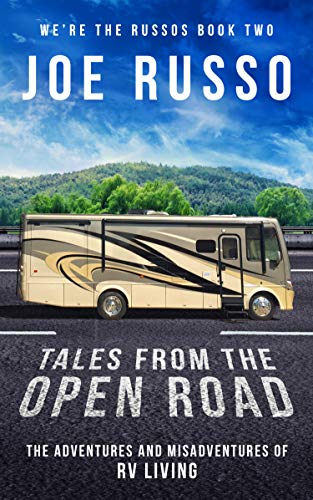 Publish Date: September 2, 2019
What's it really like, living on the road full time? In Tales From the Open Road, join Joe and Kait during their first year as they hit the road and redefine their careers and their lives, and share it all with you in a memoir that's sure to inspire you to get moving and get out there.
Order Tales From the Open Road on Amazon
---
Kait is working on a cookbook that she hopes to release in 2020. This book will feature many of the recipes seen in the Van Life video series on YouTube. In the meantime, check out her Instant Pot Recipes post.