COST OF LIVING FULL TIME IN A RV
Want to travel and live out of your RV full time? Welcome to the club!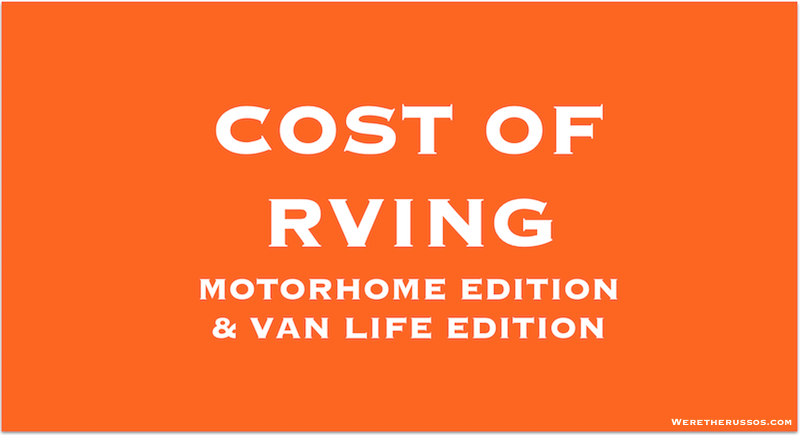 We've found the full time RV lifestyle to be incredibly liberating and less expensive than what we originally budgeted. Since the cost of RVing is so unique to each person/couple/family that it's difficult to know what the actual costs will be until you do it. By sharing our RV living expenses, we hope it will give you a better idea for planning your RV budget.
Below are so many factors that will affect the cost of living full time in a RV.
– Type of RV
– Average miles driven
– Vehicle's fuel economy
– Travel style (budget friendly vs. luxury)
– Number of people in your RV family
Costs of RVing:
Class B Camper Van Life Edition
We currently travel full time in a camper van. For a breakdown of van life costs watch the video below or check out the monthly reports.
We started out full time RVing in a motorhome towing a Jeep Wrangler.
See the breakdown of our annual and monthly RVing costs.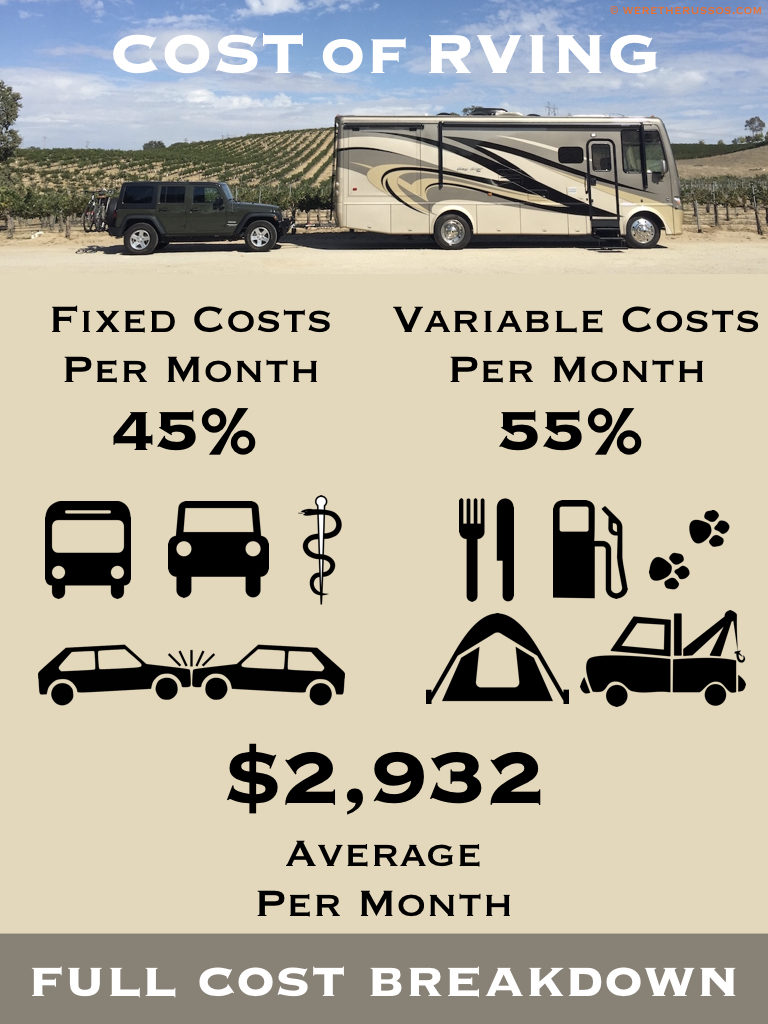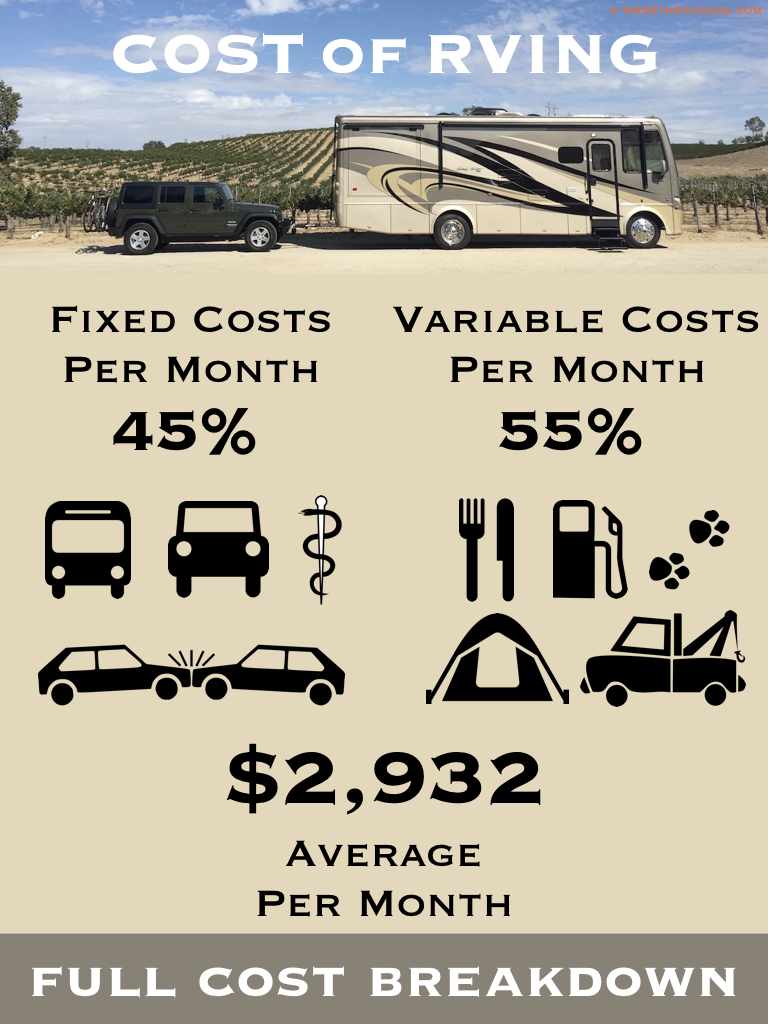 Chris and Cherie of Technomadia also share their monthly travel expenses along with links to other full timers who share their cost of living. Check out their site for additional resources.