Welcome! We're Joe and Kait Russo and in 2015 we quit our jobs, got rid of most of our possessions to live our dream – travel and work for ourselves.
To learn more about our journey check out Joe's book series.

We started in a Class A motorhome towing a Jeep Wrangler and have downsized to a Class B camper van. To read more about the lifestyle, head over to RV Living & Van Life.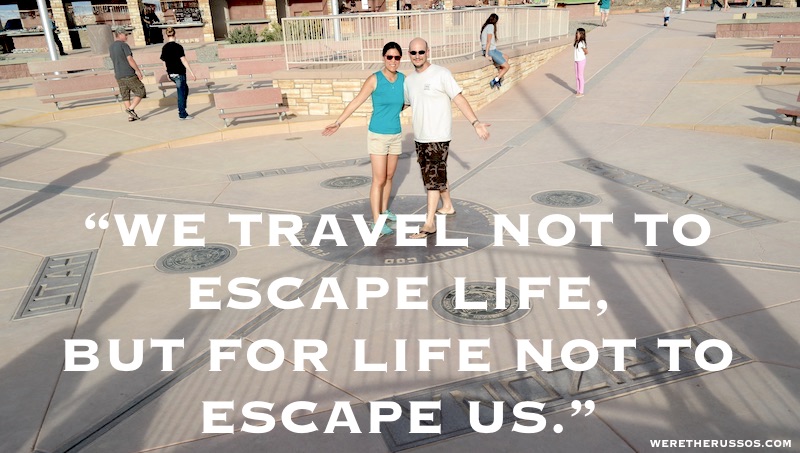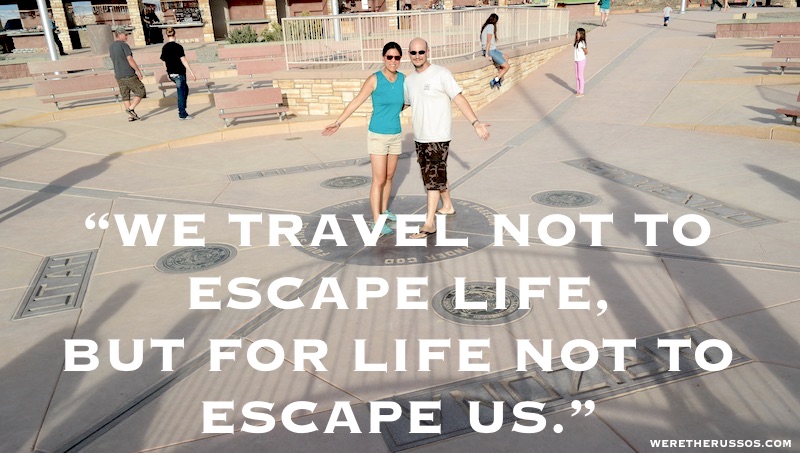 The longer version of our story starts in 2005, when we took our first trip to Santa Barbara, California. That trip lead to many weekend getaways in the U.S. and a few overseas adventures. The travel bug bit us both at a young age and the desire to see and experience the world is in our blood.
"Travel while you're young and able. Don't worry about the money, just make it work. Experience is far more valuable than money will ever be." – unknown
With limited vacation and jobs that didn't promote a work life balance, taking time off was difficult and stressful. In 2015, we took a leap of faith and left our jobs to work for ourselves doing something we both love.
Getting to this point took a tremendous amount of planning. The key for us was purging unnecessary stuff from our lives and gaining financial freedom. Watch our four part video series on How to Live Life On Your Own Terms.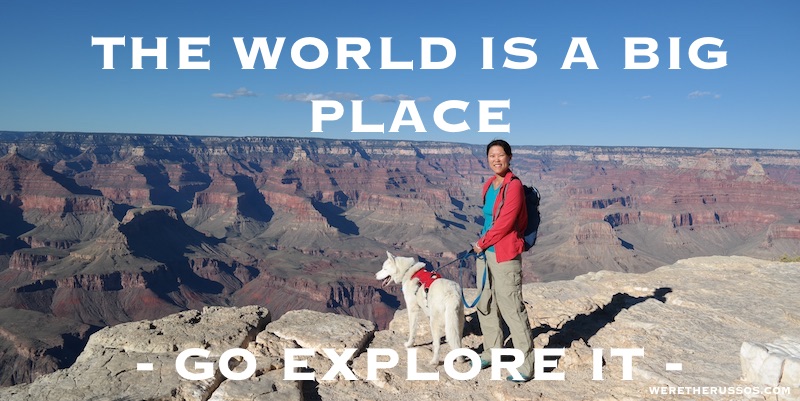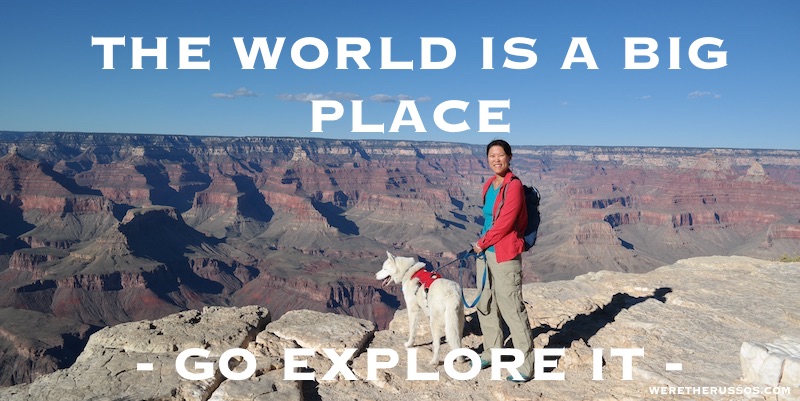 We've tossed around the idea of a motorcycle trip through Central and South America or travel around Europe.
In sharing our experiences, we hope to inspire you and others to make a positive change and take a step towards living the life that you want.
How to Contact Us
The best way to get in touch is to leave a comment on our website.