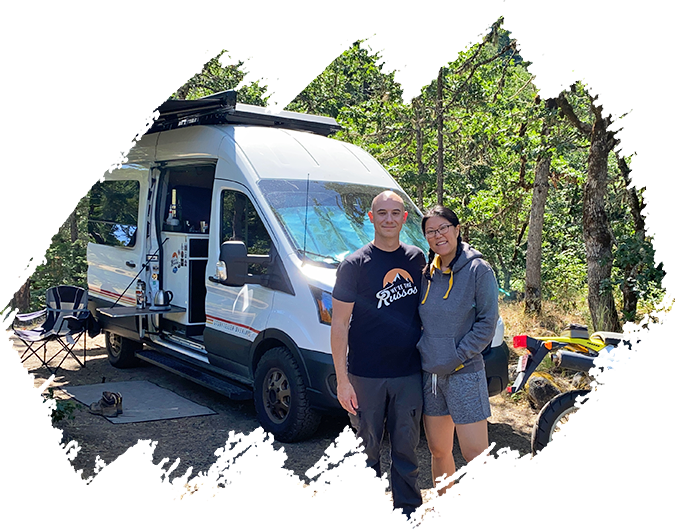 Hi! We're Joe and Kait Russo, the creators behind We're the Russos. This blog started out as a way for us to share our travel adventures with our friends and family. Now, thanks to you and the many active readers of our RV travel blog, it has become a full fledged part of our media business (more on this later).

When we're not working, we enjoy discovering new places and experiences together. People often ask us what our favorite place is and our answer is constantly changing because we are always discovering new places. If we have taken the time to write a travel guide about a place then it's safe to say that it was one of our favorite places at some point.
While all of our RV travels have taken place in North America, we hope to explore more continents in the future. You will find some of our international adventures that did not involve an RV such as our once in a lifetime trip to Tibet or our two week adventure in Barcelona. Visit our travel destinations page for an overview of the places we've traveled to so far.

Whether you are looking to RV full-time, part-time or be a weekend warrior, we hope you find value in the content that we share here. See you on the road!
Joe's book series
Read about how and why we transitioned to full time RV life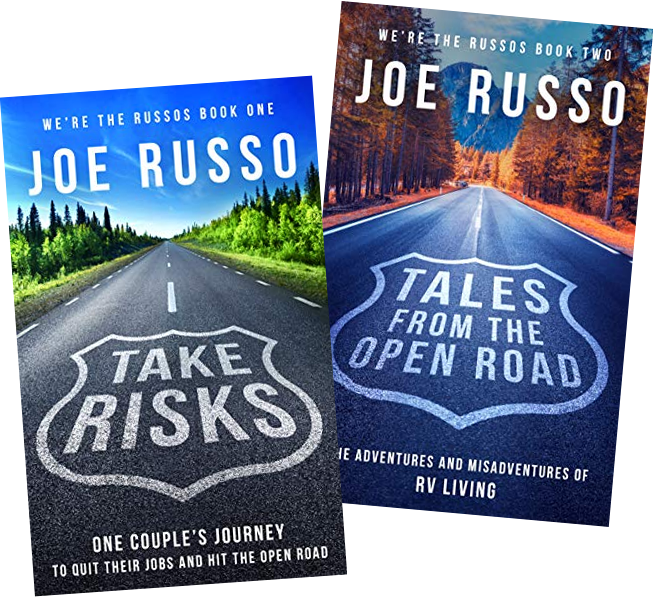 So far we have traveled primarily in recreational vehicles, but we've tossed around the idea of a motorcycle trip through South America or train travel around Europe. Until then, here are some of the RVs that have taken us to the places we've been able to share with you.
To inspire people to live the life that they want by living life on our own terms and sharing our knowledge and experiences with the community.
How You Can Connect with Us
Leave a comment on this website.
Become a WTR Family Member to join our monthly Zoom video hangouts.
Meet us at an event. We do attend a select number of events throughout the year and announce those through our newsletter.
Subscribe to be notified about events we're attending and to receive exclusive content and tips from us