Some of the links below are affiliate links, which means we will earn a commission on the products or services you purchase using the links. There is no additional cost to you and the earnings help keep this website running. Read the Affiliate Disclaimer for more information.
Ever since Joe and I met, we have been talking about a trip to Paris, France. After more years than I care to mention, we made it to the City of Light, Love and Food. Months leading up to our trip, we researched places to eat in Paris, asked friends and family for recommendations. Below are some of our favorite restaurants in Paris, many of which we discovered while exploring the city meeting locals.
Paris Food Guide – 8 Restaurants To Try to in Paris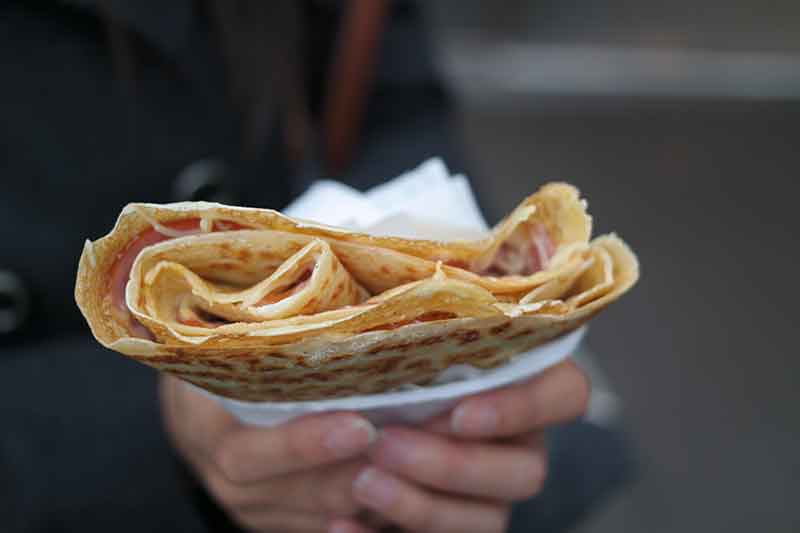 After we dropped off our luggage, Joe and I headed over there for our first meal in Paris. We knew we were in the right place when we spotted dozens of people feasting on sandwiches in the middle of the street. I ordered the falafel special (vegetarian) and Joe ordered the shawarma sandwich. Each sandwich was loaded with our main ingredient of choice plus hummus, cabbage, cucumbers, fried eggplant and harissa. We weren't quite prepared for the delicious mess that followed, but it was totally worth it. The crispy and garlicky chickpea falafels were delicious, but the soft and creamy fried eggplant stole the show.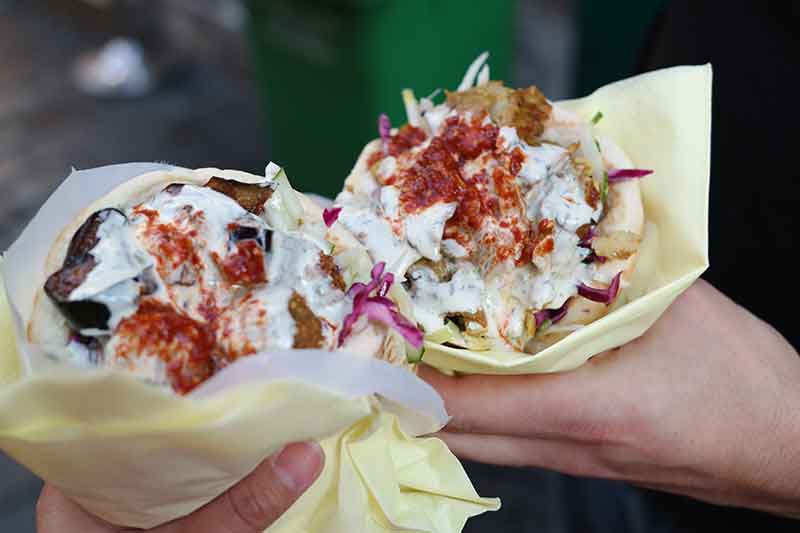 A trip to Paris would not be complete with out eating at least one croissant. We had some trouble sleeping one night so we decided to get up and walk over to the bakery right as they opened. The lady behind the counter seemed a bit shocked to see us walk up. We ordered two croissants to go and ate them on the park bench outside. The croissants were light, flaky and buttery, definitely the best I've ever tasted. Joe thought they were good, but he had better when he was living in southern France and the local baker would deliver them every morning.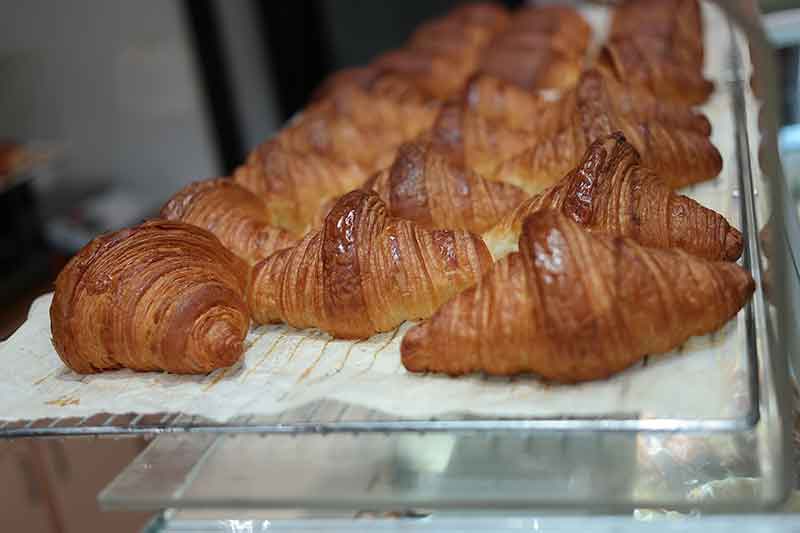 Crepe at Cafe de la Place
Paris has more than its fair share of Creperies. There are entire streets such as the Rue du Montparnasse that are dedicated to Creperies like the famous Creperie Josselin. While walking around Paris, we tried several savory crepes from different places and found ourselves going back to the walk up window at the Cafe de la Place for their egg, ham and cheese crepe. The warm crepe had a crispy edge with a generous amount of fillings. We could taste the savory ham, creamy cheese and scrambled egg in each bite.
Beef Pho at Pho Banh Cuon 14
Those who know me well, know that I can't go very long without having noodles. When the craving hits, it's all I can think about. So when we were half way through our trip, I found myself dreaming about noodle soup. We ended up at Pho Banh Cuon 14 slurping on beef pho. To our surprise, the beef broth was rich and intense, some of the best pho broth we've ever tasted. The noodles and fixings were standard, but the broth left us craving more.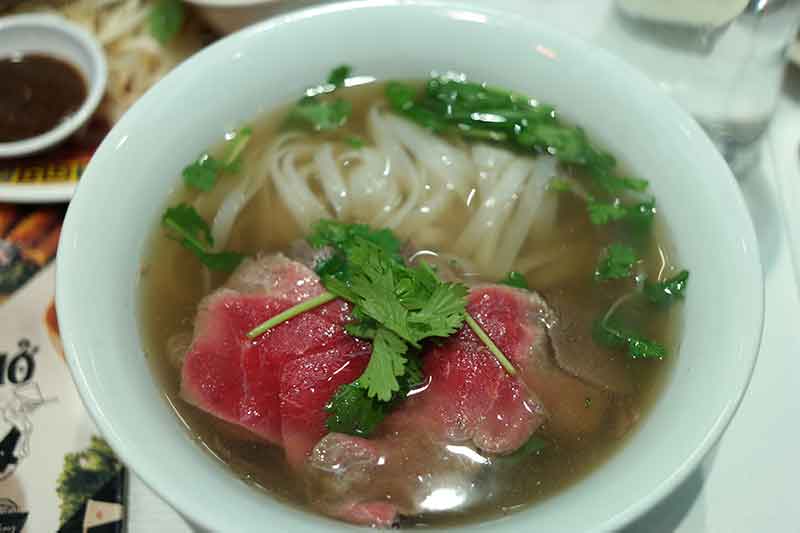 Hand Pulled Beef Noodle Soup at Happy Nouilles
Once I have a bowl of noodles, it's hard to stop there. The next day, we ended up at Happy Nouilles, a Chinese noodle restaurant in the 3rd arrondissement of Paris. The minute we spotted the chef in the kitchen pulling noodles, we knew we were in the right place. One of the fondest food memories I have of growing up in Beijing was sitting outside our neighborhood noodle shop slurping on spicy beef noodle soup. The owner would pull the noodles to order and it was the most comforting and delicious bowl of noodle soup. Happy Nouilles' version of hand pulled beef noodle soup was good and hit the spot. I'm still on the hunt for a bowl that tastes just like home.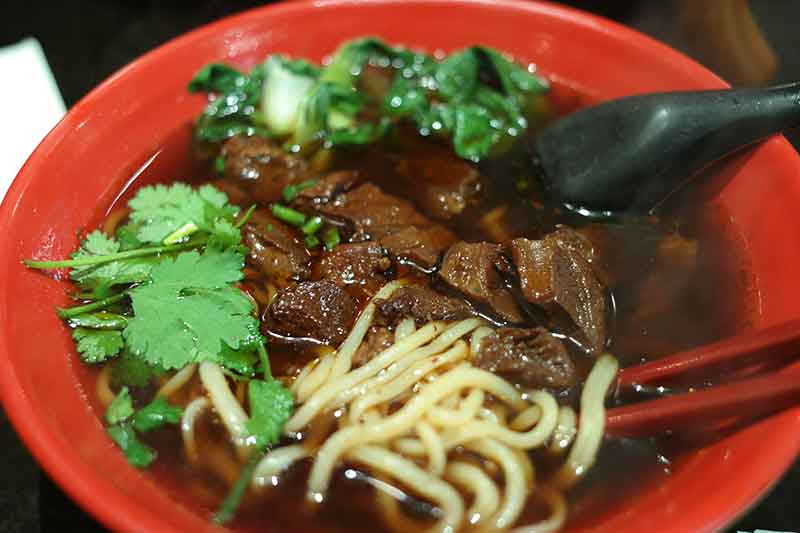 When we moved to our second hotel in the 6th arrondissement, we made a reservation at Les Papilles. The bistro and grocery store serves a set four courses dinner menu that changes daily. On the menu during our visit was the most delicious carrot soup with crispy bacon followed by tender pork loin served with creamy polenta, a goat cheese course and concluded with a rich chocolate cream topped with chocolate crumble. The bistro sells wine by the bottle and the chef helped us select a bottle that paired well with our meal. The additional cost to open and drink the wine there was 7 euros on top of the cost of the bottle.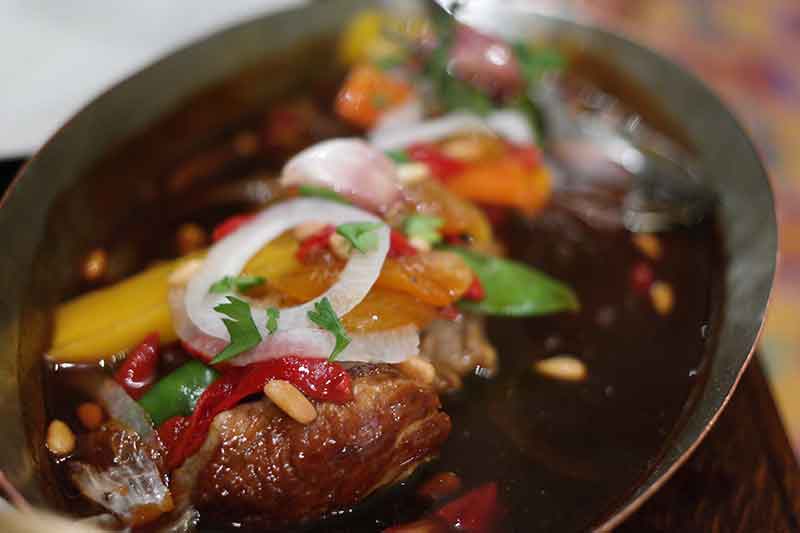 Michelin Food & Wine Pair at Frenchie
Out of all the restaurants in Paris, the one I worked the hardest on getting a reservation for was Frenchie. It was worth the effort. Joe was feeling under the weather and ended up watching me enjoy one of my favorite meals in Paris. Frenchie is Chef Gregory Marchand's acclaimed restaurant in Paris showcasing "new bistro" cooking. The small and intimate restaurant serves dishes focused on the flavors of market fresh ingredients. The playful, balanced and thoughtful food makes this a must visit in Paris. One of my favorite food and wine pairings was duck foie gras with sweet fig chutney, and lightly pickled chanterelles complimented by a cherry liqueur by the artisanal distillery Cazottes. Read the full recap.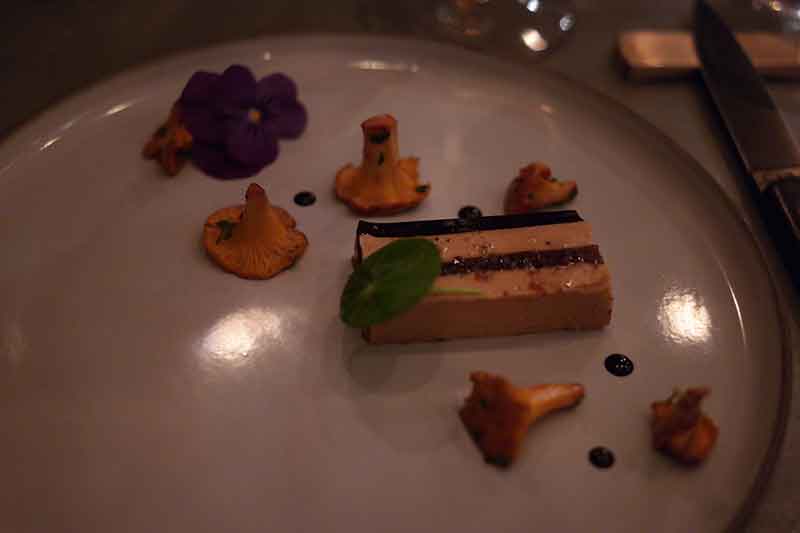 Ultimate Restaurant Experience at Passage 53
Last but not least, our favorite restaurant is Passage 53. From the hand crafted ceramic pieces hanging on the walls to the well dressed wait staff and their black bow ties, to the layout of the dining room and most importantly, the dishes that came out of the kitchen, there was harmony. The 6 course chef's tasting menu set us back 140 euro per person and was well worth it. We still remember every dish we ate, that's how memorable they were. Every time we talk about Passage 53, our mouths water. Langoustine carpaccio, scallops with porcini mushroom, baby veal with chanterelles and pigeon were some of the dishes we enjoyed. If you find yourself in Paris looking to splurge on a meal, make a reservation and experience this gem.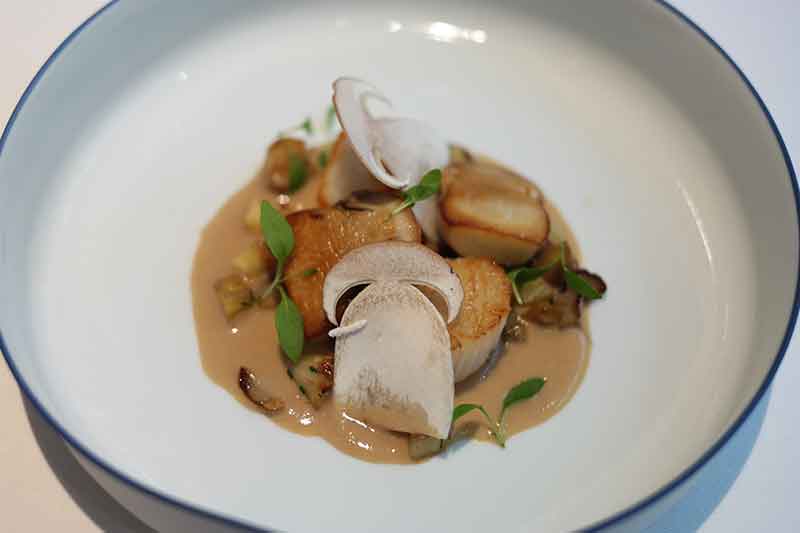 Bon Appetite!