Some of the links below are affiliate links, which means we will earn a commission on the products or services you purchase using the links. There is no additional cost to you and the earnings help keep this website running. Read the Affiliate Disclaimer for more information.
New York is one of our favorite cities to visit and the main attraction for us is the stellar food. From $3 pork dumplings to $300+ tasting menus at Michelin restaurants and everything in between, there is something for everyone. Add in great shopping, terrific museums and a subway system that actually makes sense, it's easy to see why over 50 million people from all over the world choose to vacation here every year.
Where to Eat in New York City
Start the morning right with a cup of coffee from Blue Bottle. Our favorite location is in the Rockefeller Center.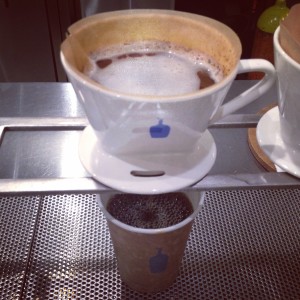 A visit to New York isn't complete without a bagel and we prefer the freshly baked bagels at Ess-a-Bagel. Don't ask for your bagel to be toasted unless you want to get yelled at.
After some shopping and sight seeing, head over to any of these spots for lunch or dinner.
Le Bernardin for incredible seafood by Chef Ripert. A three-course lunch tasting will set you back $75, but we recommend the Le Bernardin Tasting which comes with Chef Ripert's signature tuna with foie gras. Jackets are required for men otherwise plan on eating in the lounge area.
Don't miss Del Posto for fine dining with Italian hospitality. We've had their five-course lunch tasting and Captain's eight-course dinner tasting. Both were amazing with the wine pairing. Their $49 three-course lunch deal is considered one of the best deals in town.
In the mood for seasonal coastal Italian cuisine? Grab a reservation at Chef White's Marea for some of the best Italian seafood you'll ever eat.
One place we always visit when we're in town is Becco. It's popular among theatre goers and a great spot for affordable and casual dining. Their famous pasta tasting will set you back $23 per person the $25 wine list is hard to beat.
If you happen to make it to Chinatown, hit up Lam Zhou's for hand pulled noodles and boiled dumplings and save some room for an order of xiao long bao from Joe's Shanghai.
There are also street fairs all over the city so be sure to check one out while you're in town.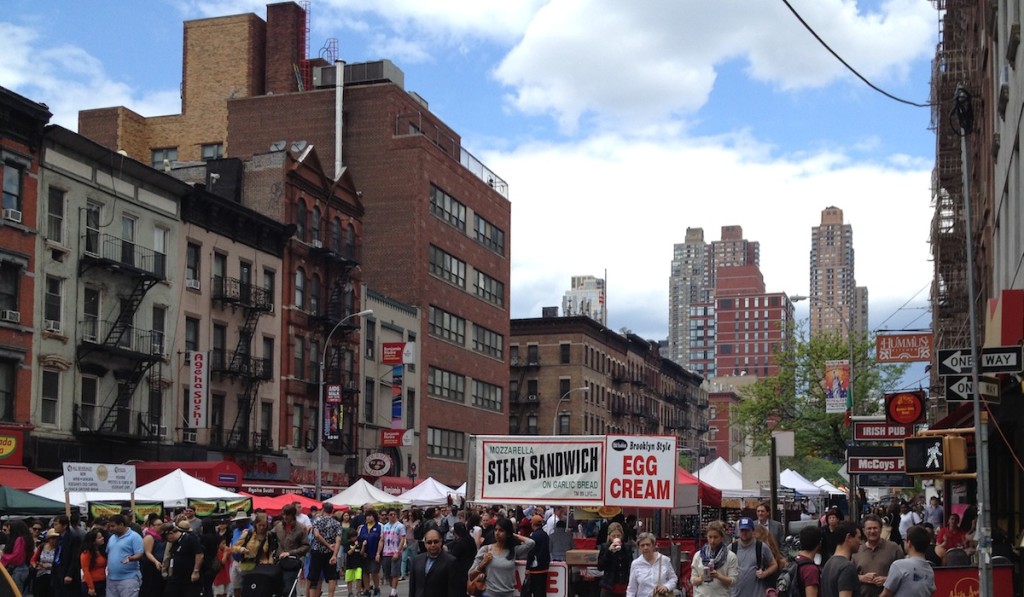 Where to Stay in New York City
Book a Place Through Hotels.com. Our preferred option for lodging when RVing isn't available.
Where are some of your favorite places to eat in New York City?