Bend is one of those cities that you can't help but fall in love with. This high-desert city in Central Oregon is a great vacation destination for just about anyone. Known for its wide selection of breweries and outdoor activities, Bend is also a very dog-friendly city.
When you arrive in Bend, you'll notice there is a strong van life community here. Don't be surprised to see Class B camper vans everywhere you go. It certainly made us feel right at home. Don't have a van yet? You can rent a camper and experience van life in Bend.
Things to Do in Bend Oregon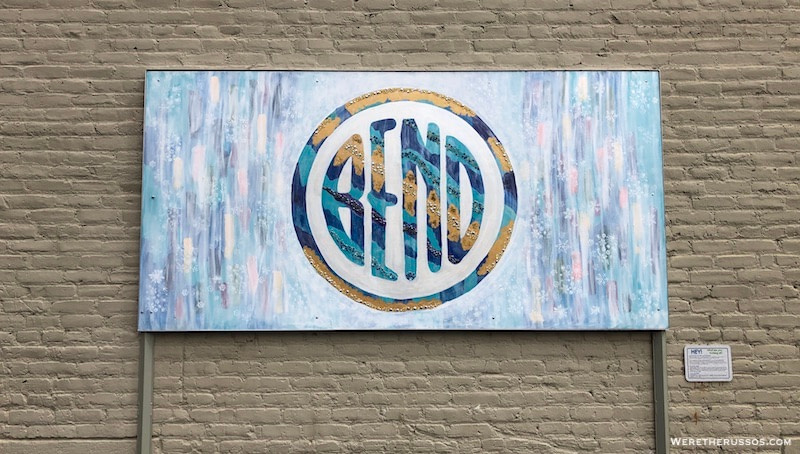 I hope these activities and budget friendly things to do in Bend will give you some ideas for planning your time in one of our favorite cities.
Stay Caffeinated at Thump Coffee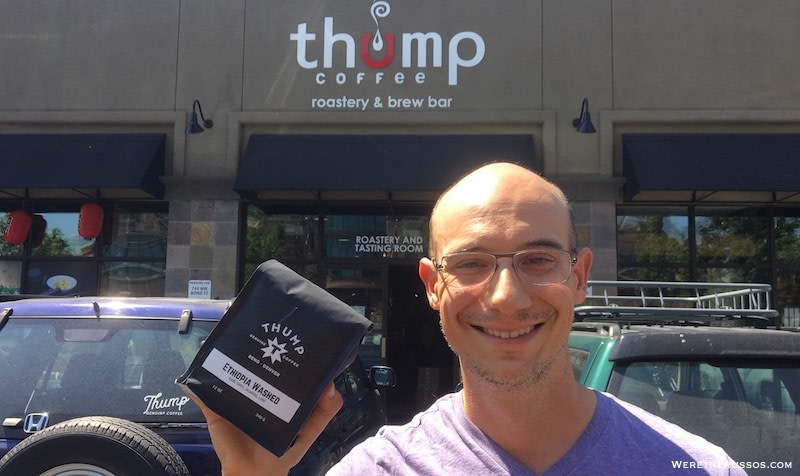 Start the morning with a cup of carefully roasted and precisely brewed coffee at Thump Genuine Coffee. The Ethiopia Washed ranks very high on Joe's favorite coffee list.
Feast on Delicious Thai Food
Wild Rose Thai is arguably one of the most popular restaurants in Bend. Expect a wait at this Northern Thai restaurant during popular dining hours. Favorite dishes include Grandfather's Tom Kha, Kabocha Curry and Kar Nar Moo Krob.
Tip: if you're traveling by yourself, lunch is a good option with smaller portions where you can try more than one dish.
Thank you Kym and Kevin of Bend Wine Storage for introducing us to this local gem in Bend.
Relax in a Soaking Pool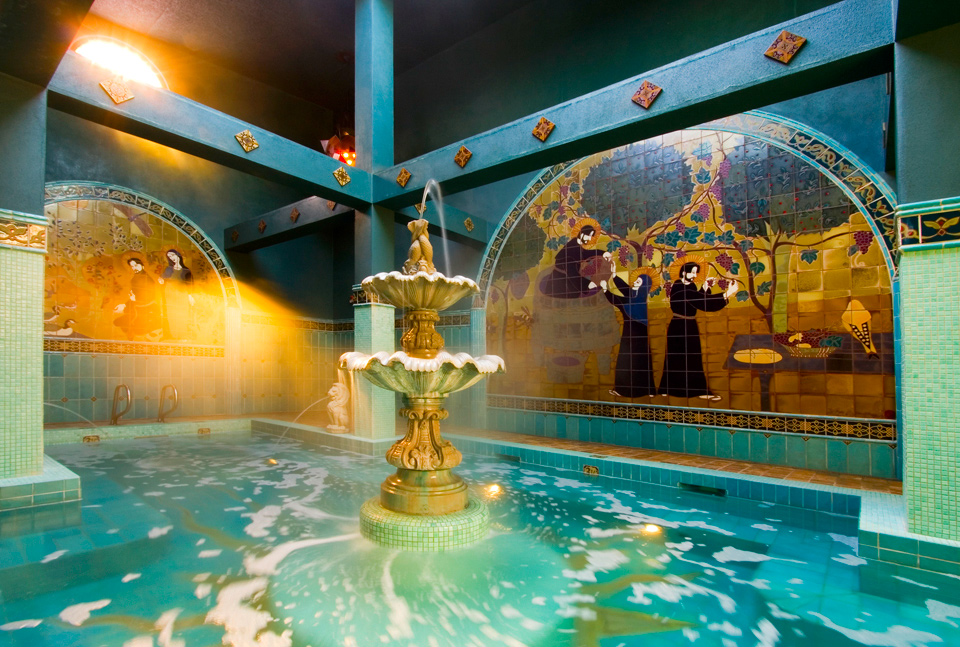 Pick up a self-guided walking tour at McMenamins Old St. Francis School Hotel and explore the Catholic schoolhouse turned hotel. End your tour at the indoor soaking pool, which is open to the public daily at the budget friendly cost of $5 per person for 75 minutes. You do need to bring your own town and there is a shower to rinse off.
Attend an Outdoor Event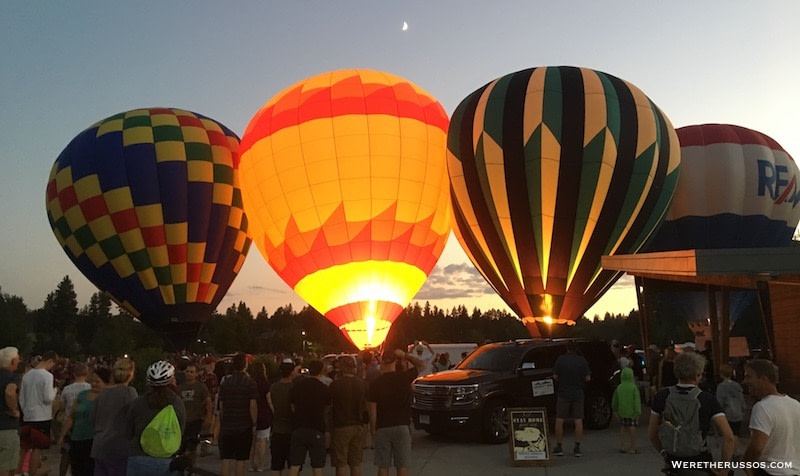 There are so many festivals and events going on in Bend, you'll be hard pressed not to find something fun to attend. During our visit we enjoyed live music at Munch and Music and night glow at Balloons Over Bend.
Beer Hop In Bend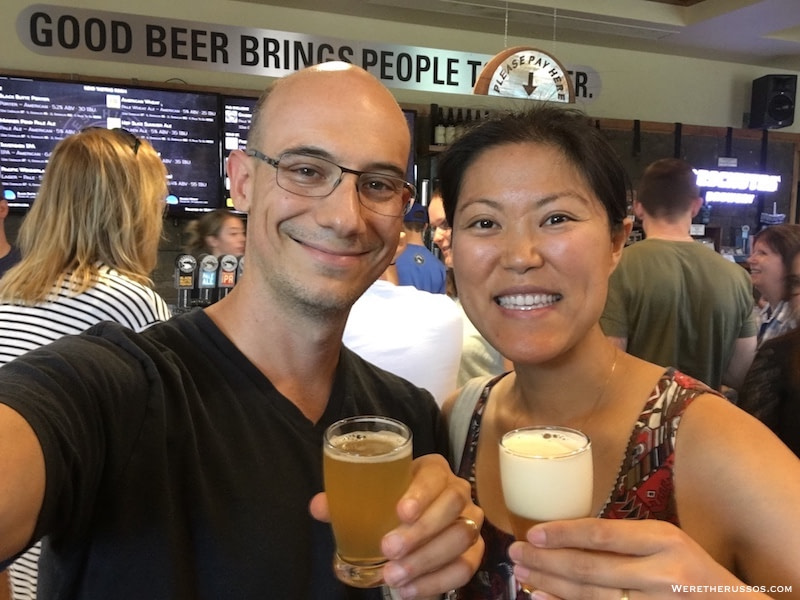 With over 20 breweries in Bend, there is a style of beer and non-alcoholic brew to satisfy your taste buds.
Deschutes Brewery is the most well known and established spot in town. The Fresh Squeezed IPA with citrus and mosaic hops is Joe's go to beer when we're there.
Crux Fermentation Project is one of the most popular breweries in town with a large tasting room and outdoor area. Joe likes their Gimme Mo Not Just Another IPA.
GoodLife Brewing is our new local favorite. The award winning Descender IPA is one of our favorites. Special thanks to our friends Kym and Kevin of Bend Wine Storage for introducing us to this great brewery in Bend.
Tackle the Bend Ale Trail
Serious about beers? Check out the Bend Ale Trail. You can pick up a passport from any one of the participating breweries or grab one when you're at the Bend Visitor Center. The cool thing is no purchases are necessary to get the stamps. You can claim the prize and trophy without beer ever touching your lips.
Grab a Loaf of Freshly Baked Bread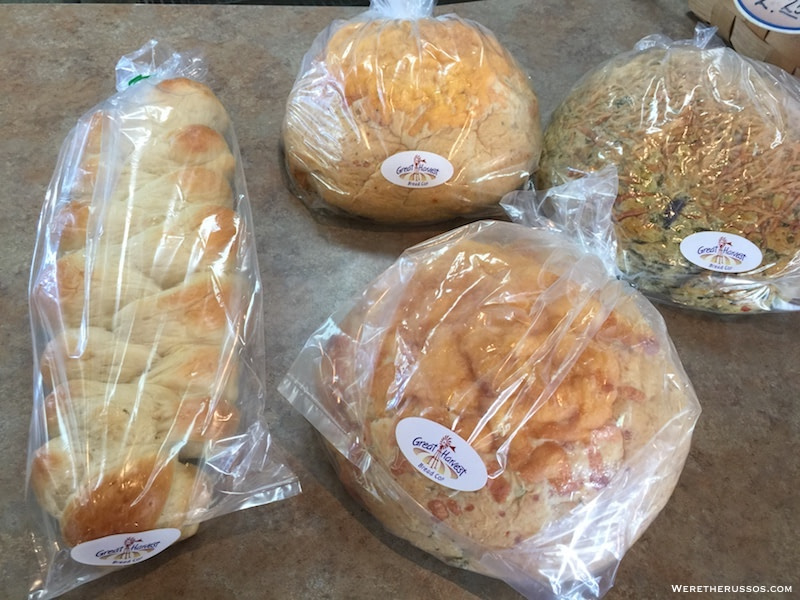 Bend has a good selection of bakeries and cafes making freshly baked bread. Pop into the Great Harvest Bread Company for a free slice of freshly baked bread from their sample board. The honey whole wheat and Dakota breads are our favorite.
For a real sourdough bread, check out the daily section at Jackson's Corner. We especially enjoyed the whole grain sourdough at the farmer's market.
Fresh Local Produce at the Farmers Market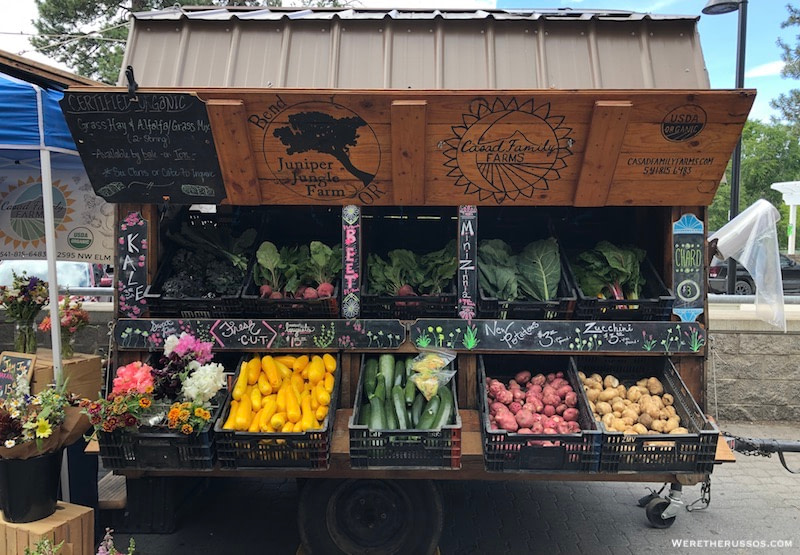 Wednesdays in the summer means an abundance of fresh local produce at the Brooks Alley farmers market in Bend. In addition to in season fruits and vegetables, you'll also find artisan breads, pasture raised meats, wild caught fish, local honey, fresh cut flowers and specialty food vendors.
Relax at One of Many Parks in Bend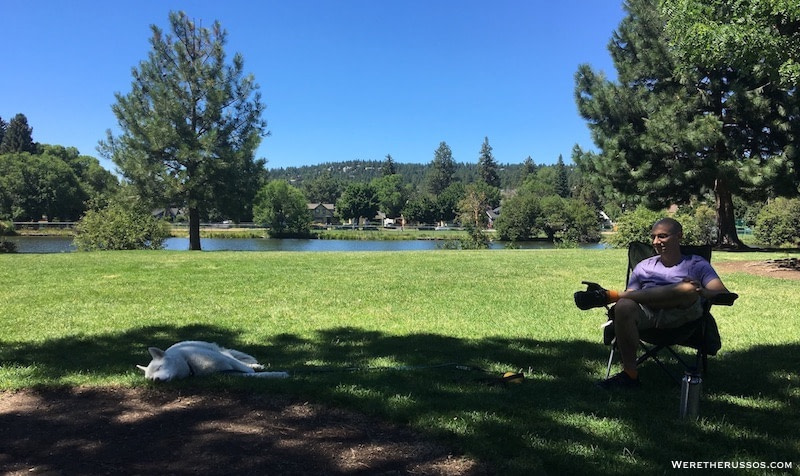 Bend Park & Recreation own a good portion of the land in the city. As a result, there are many wonderful parks to choose from.
Grab a blanket or the lawn chairs and head to Drake Park. The 13-acre park offers lush green grass with well maintained paths along the river and through the park. Plan to stay a while, the sunsets over Mirror Pond are worth sticking around for.
Go for hike at Shevlin Park. You may be surprised to find the popular Tumalo Creek Trail such a short distance from Downtown Bend. When you need a break from the hustle and bustle of the city, enjoy peace and quiet at this tranquil park.
Keep an Eye Out for Happy Hours
As you walk around town, keep an eye out for happy hours and daily specials. The first time we were in bend, we stumbled upon a $1 beer happy hour at Crow's Feet Commons. Plus there's free wifi and outdoor seating with plenty of dog bowls.
Travel the World in an Expedition Vehicle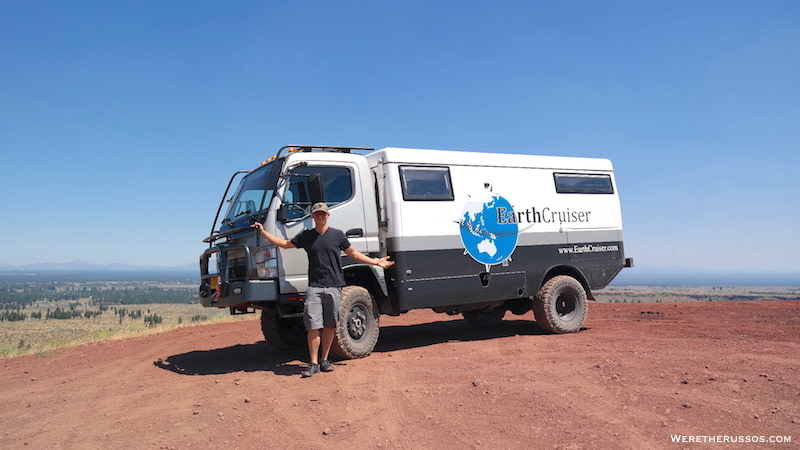 Ever dream of traveling around the world in an overland expedition vehicle? EarthCruiser Overland Vehicles makes those dreams a reality. For anyone seriously considering an overland vehicle, a visit to EarthCruiser HQ in Bend is a must. Check out our EarthCruiser tour and test drive.
Newberry National Volcanic Monument
South of Bend is the Newberry National Volcanic Monument. Stop in at the Lava Lands Visitor Center to learn more about the lakes, lava flows and trails in this 50,000+ acre region. We stopped in here on our way to Bend and were greeted by a double rainbow on the Trail of the Molten Land.
Where to Stay in Bend, Oregon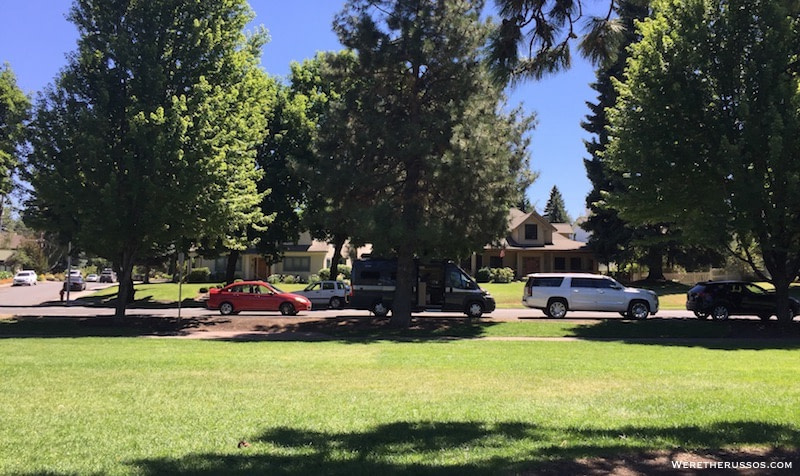 We camped on the street in our van and driveway surfed with our friends. Below are some more options.
Free RV Stay with Harvest Hosts. Members have access to vineyards, farms, museums and more. Read our Harvest Hosts Review. Use our referral link to receive a discount.
Rent an RV. Choose from small travel trailers and camper vans to large Class A motorhomes. Read about our Maui RV Rental Experience.
Book a Place Through Airbnb. Our preferred option for affordable lodging when RVing isn't available. Use our referral link to receive a credit towards your first booking.
Editor's Note: This post was originally published on September 18, 2017 and has been updated for comprehensiveness.