Some of the links below are affiliate links, which means we will earn a commission on the products or services you purchase using the links. There is no additional cost to you and the earnings help keep this website running. Read the Affiliate Disclaimer for more information.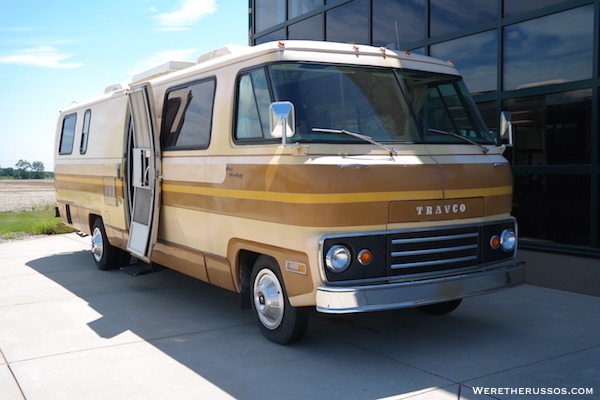 One highlight of our time in Indiana was checking out all the cool RVs at RV/MH Hall of Fame in Elkhart. We almost passed on the opportunity because we were ready to get out of Indiana after a longer stay than we originally planned. We're glad we decided to go because the museum has a great collection of RVs and you can see some of them in our video below.
Cool RVs at RV/MH Hall of Fame
General admission is $10, $8 for seniors and veterans. Harvest Host members can stay for a night or two and spaces are first-come, first-served. Some of the RVs in our video include:
– 1978 Travco
– Shasta travel trailer
– 1913 "Earl" travel trailer towed by a Model "T" Ford
– 1958 Airstream "der Kleiner Prinz"
– 1969 Pace Arrow
– Star Streak II
– 1984/1985 Fleetwood Bounder
– 1937 Hunt Housecar
– 1974 GMC motorhome
– 1968 Carriage travel trailer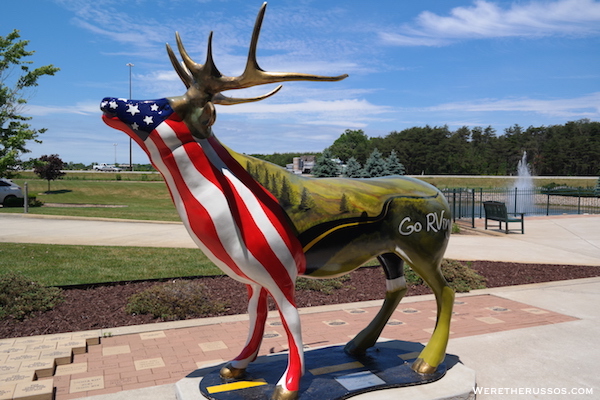 Go RVing elk statue outside the entrance.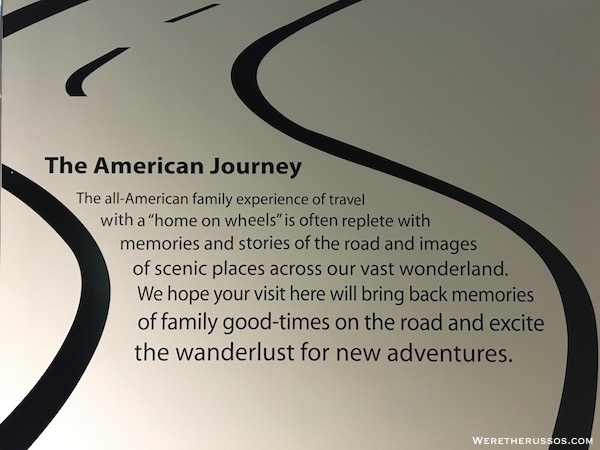 Love this sign about The American Journey.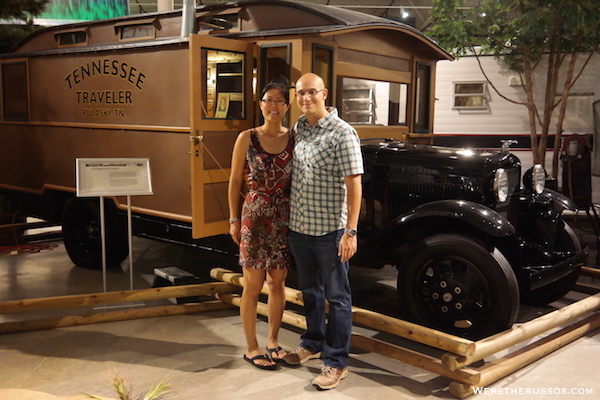 Have you been to RV/MH Hall of Fame? We'd love to hear about your experience and which RVs caught your eye.