Some of the links below are affiliate links, which means we will earn a commission on the products or services you purchase using the links. There is no additional cost to you and the earnings help keep this website running. Read the Affiliate Disclaimer for more information.
To enjoy all the beauty that Crater Lake National Park has to offer, plan to stay a while. With over 90 miles of hiking trails, a 33 mile scenic drive, and ranger lead programs, there is no shortage of activities at this park. For Crater Lake camping options, there are two options to choose from: Mazama Campground and Lost Creek Campground. Mazama Campground near the south entrance is the most popular campground with over 200 tent and RV sites.
Crater Lake Camping – Mazama Campground
Operated by Xanterra, Mazama Campground accepts reservations by phone and online for 75% of the sites. The remaining sites are available on a first come, first served basis each day. Depending on the time of year, all sites could be available on a first come, first served basis. There are three types of sites available: tent sites, RV sites, and RV sites with electric hookup. Some RV sites can accommodate rigs up to 50 feet.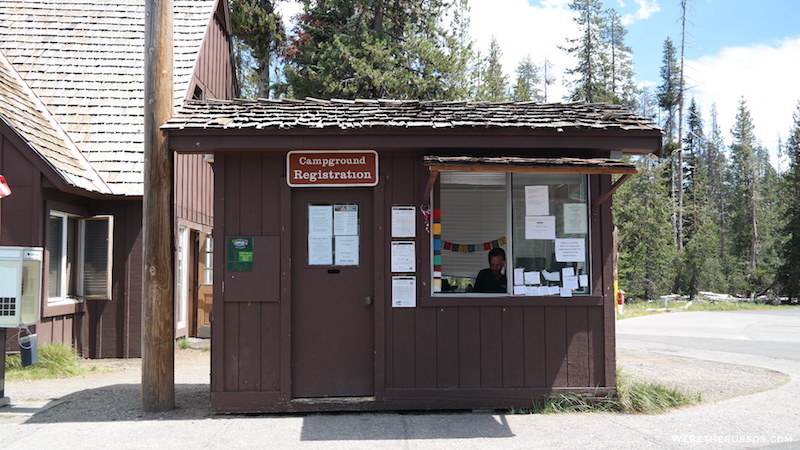 To purchase a first come, first serve site, check in at the campground registration kiosk. It opens at 7am and according to the staff, most sites are sold out by 11am. One of the perks of van life is being able to purchase a tent site at a campground. We were able to get one of the last two tent sites of the day and saved $9/night.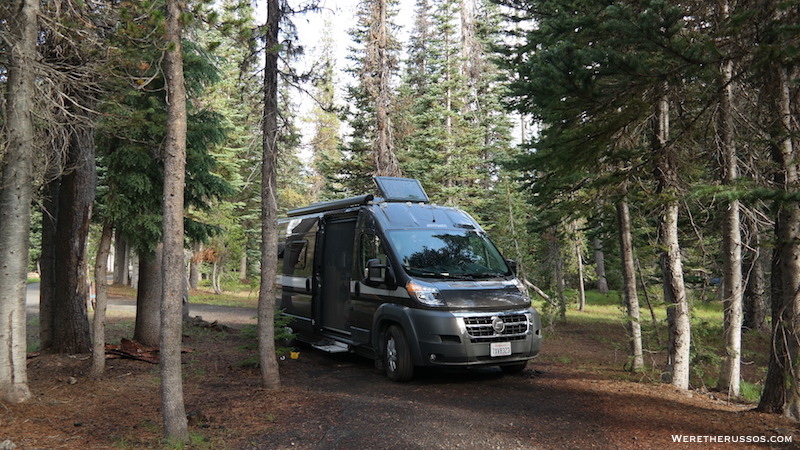 The campground has seven loops, we camped in loop G, a tent only loop. This section was very quiet and peaceful with tall trees that provide shade and privacy. There were quite a few mosquitos at the campground and we had to put out the mosquito repellent lantern.
Although Crater Lake National Park is open year round, the campground is not. Be sure to check the website for exact dates.
Campground Amenities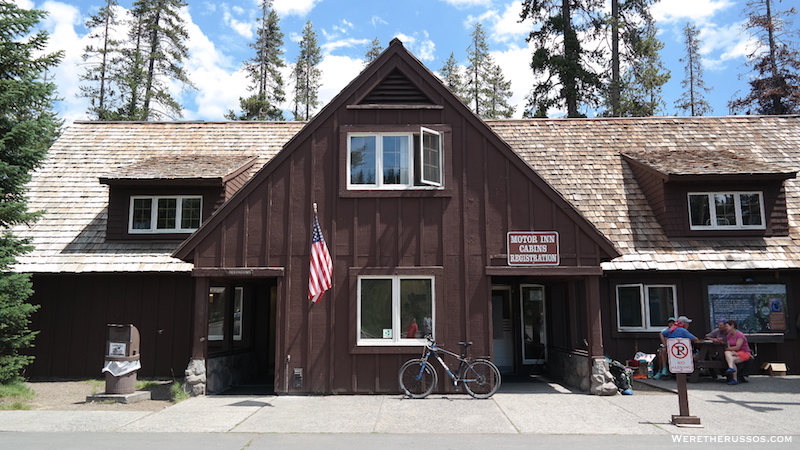 Mazama Village has coin operated showers at $.75 for four minutes. The showers don't always have hot water, be sure to look for posted signs or ask a staff member. Laundry machines are also available.
Wifi can be purchase at the general store. Since there was no Verizon coverage at the campground, we drove to Sinnot Lookout for LTE coverage.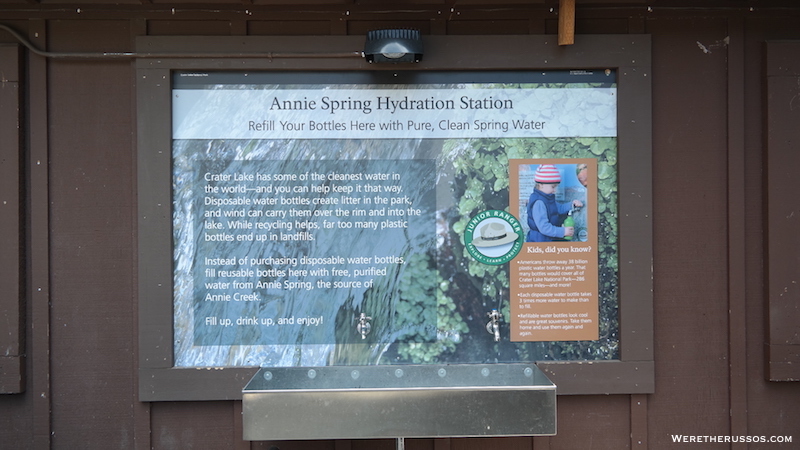 The water spigots throughout the campground were shut off during our stay. There is a hydration station at the village with water from Annie Spring.
The general store is small, but carries a variety of supplies for campers. They even have a dedicated section of Oregon wines and beers. Don't feel like cooking? Annie Creek Restaurant is open for breakfast, lunch and dinner. We enjoyed all our meals in the camper van, but it's nice to know there are options.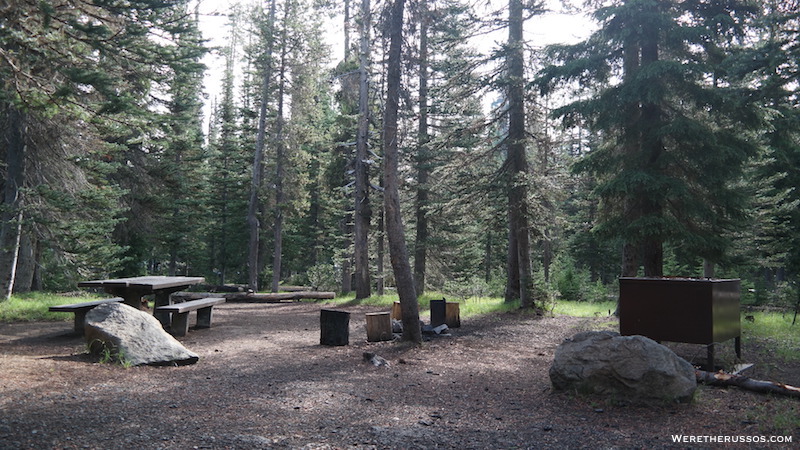 Similar to other National Park campgrounds, each site has a fire ring, picnic table and food locker. The bathrooms are clean with flushing toilets and running water.
We enjoyed the two night stay at Mazama Campground and wish we could have stayed longer. Since our full time job is creating content for this website and our YouTube Channel, we couldn't be without good upload speed for an extended amount of time. Next time, we'll plan to be unplugged and stay a while.
Notes:
$22/night tent site, $31/night RV site, $35/night RV site with electric hookup
Dump station available with potable water
First come, first served sites available daily
Bathroom with flushing toilets and running water
Showers, coin-operated $.75 for four minutes
Food locker at each site
Dog friendly
No Verizon cell service – drive to Sinnot Lookout for LTE coverage
Check out our Guide to Explore Crater Lake National Park