The Oregon Coast is stunning. It doesn't matter if you're at a scenic overlook or camping along the coast, there are plenty of ways to appreciate the Pacific Wonderland. Although we didn't drive the entire 364 mile stretch of Highway 101, we spent quite a bit of time between Astoria and Florence. One campground we enjoyed is Cape Lookout State Park in Tillamook County.
Cape Lookout State Park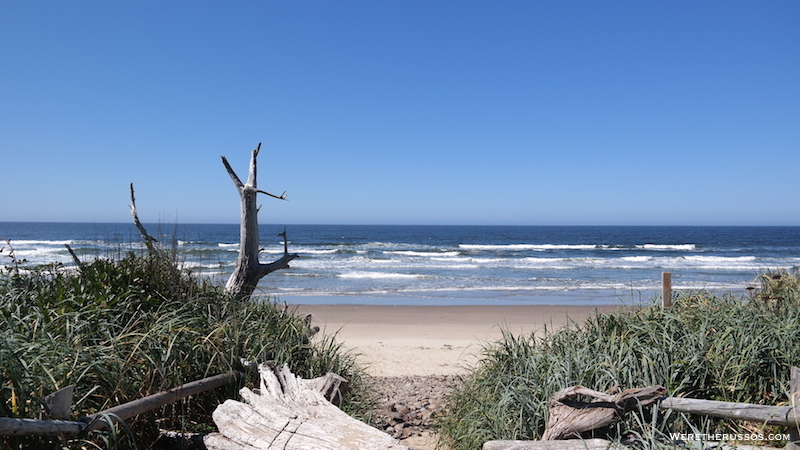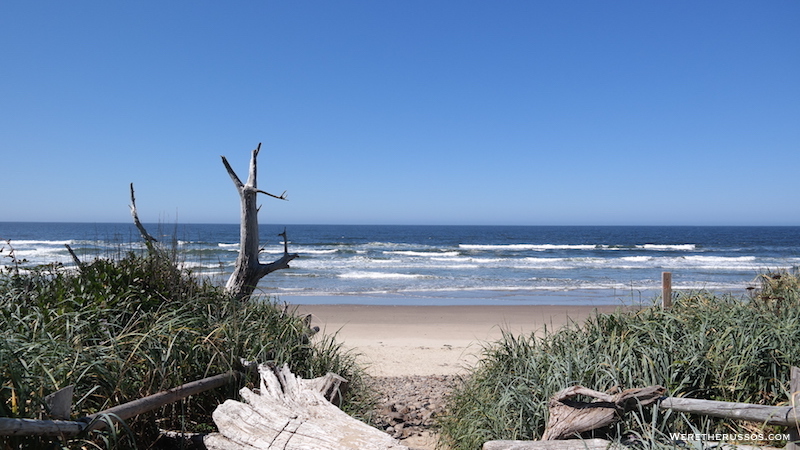 Beach access at Cape Lookout State Park is a short walk from the campground. The best part is, dogs are allowed on the beach as long as they are on a leash. Another reason to love Oregon. Not camping at the park? Day use parking is $5 per vehicle with beach access from the lot.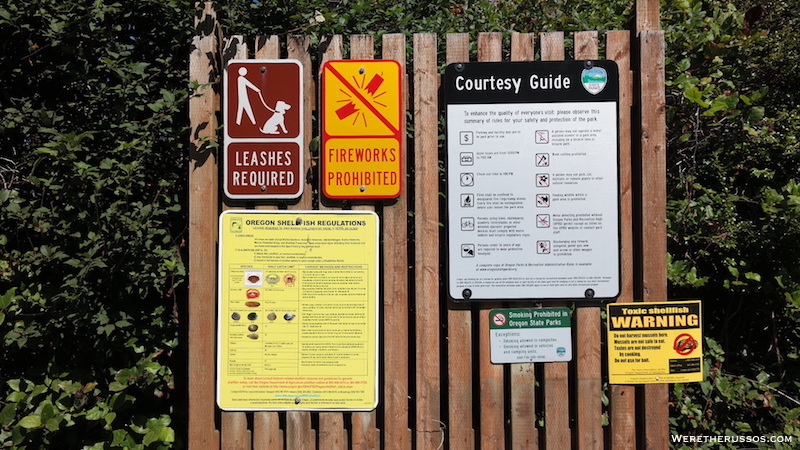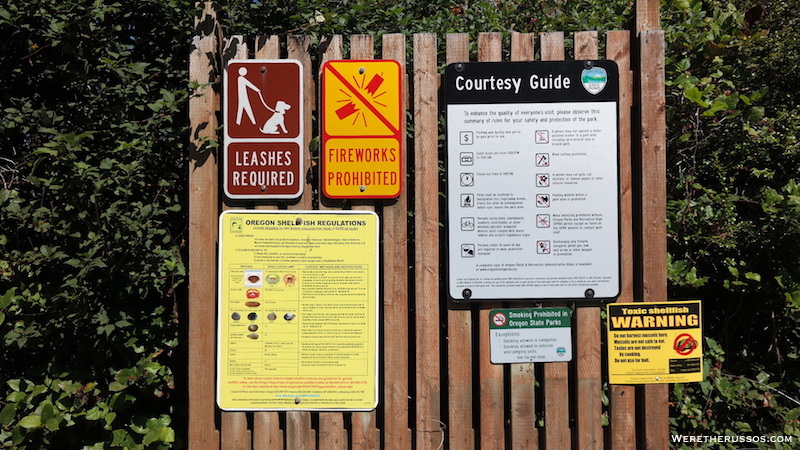 The campground at Cape Lookout State Park has 38 full hookups sites and 170 tent sites. We shared a tent site with WhereIsChrisNow in Loop C, which has lush tall trees. The $21 per night fee for the tent site includes one vehicle. Additional vehicles have to pay a $7 per night fee. This campground is very strict about enforcing the "all vehicles must be parked on pavement" rule. Luckily, the site we shared had plenty of room to accommodate both camper vans.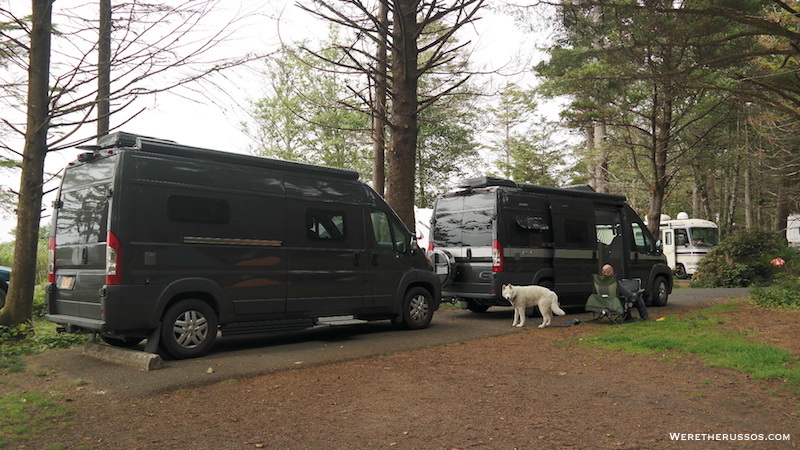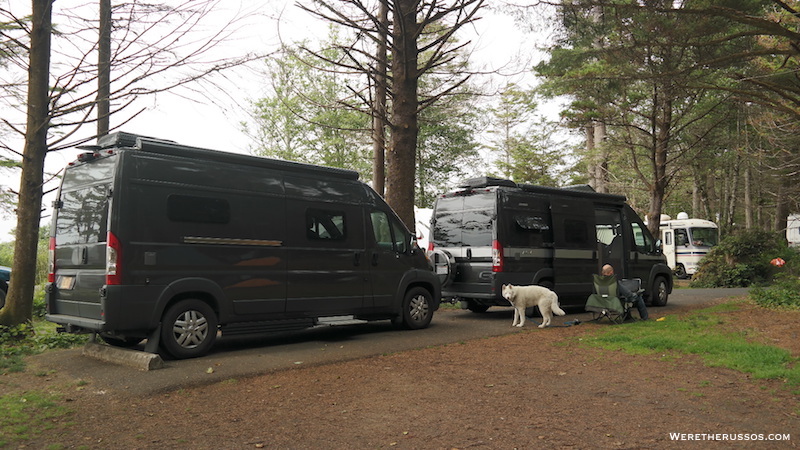 Reservations and walk-ins are accepted at the campground. The first two nights of our stay were reserved in advance. We booked an extra night by checking with the rangers at the campground kiosk. The "campground full" sign was out every day during our stay in August, with a constant stream of campers trying to get a walk-in site. Tip: no reservation fee when booking a site at the kiosk.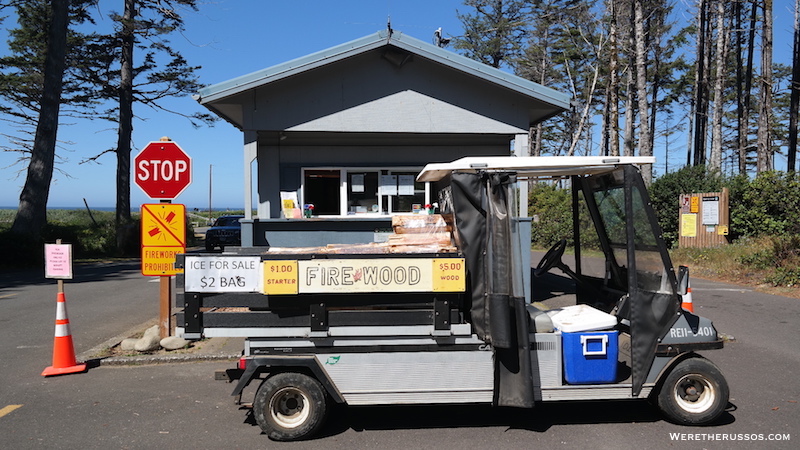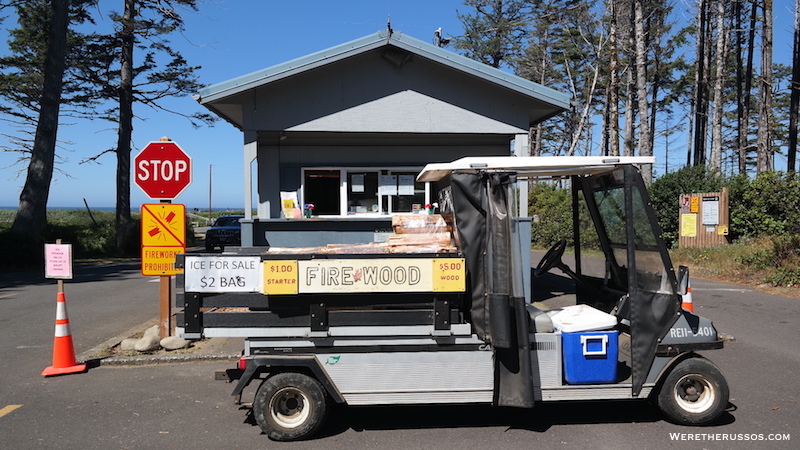 Campground Amenities
Similar to other campgrounds, each site has a fire ring and a picnic table. The bathrooms are clean with flushing toilets and running water. The showers are individual stalls with a push button for hot water that run on a timer. There is no temperature knob. We did learn that non-campers can pay $2 per person to use the campground shower.
The dump station is by the entrance to the campground with potable water. According to the rangers, non-campers can use the dump station for free.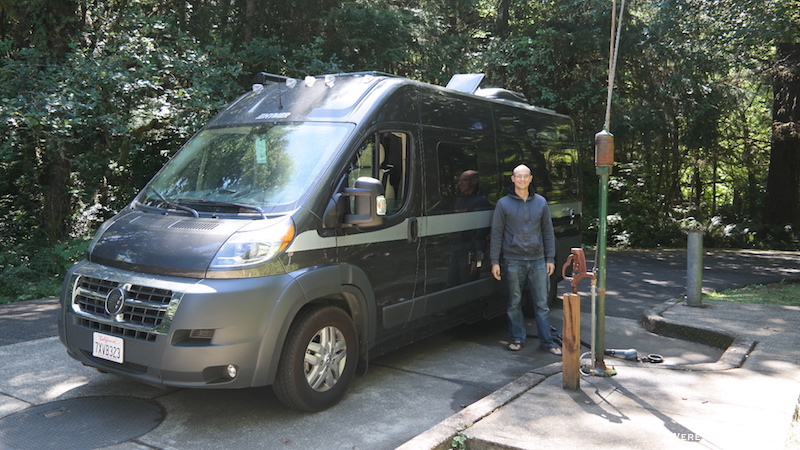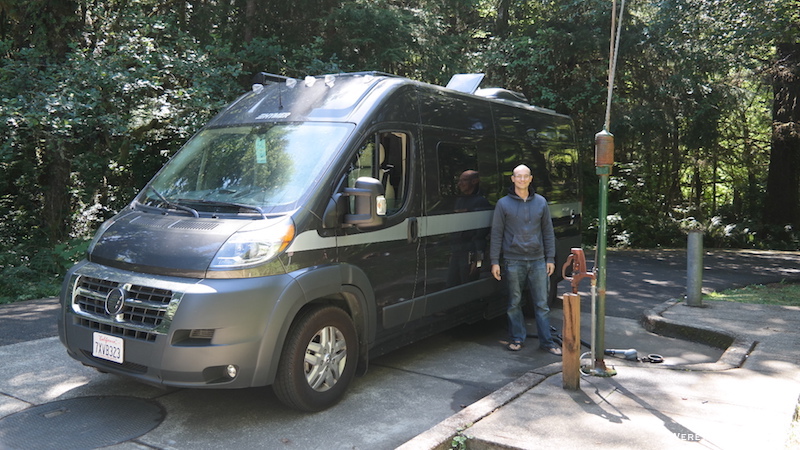 Our favorite "amenity" at this campground is the wild berries. Thanks to WhereIsChrisNow, we were able to identify the edible berries, which included blackberries, coastal blueberries and salal berries. These sweet berries made our walks around the campground all the more enjoyable.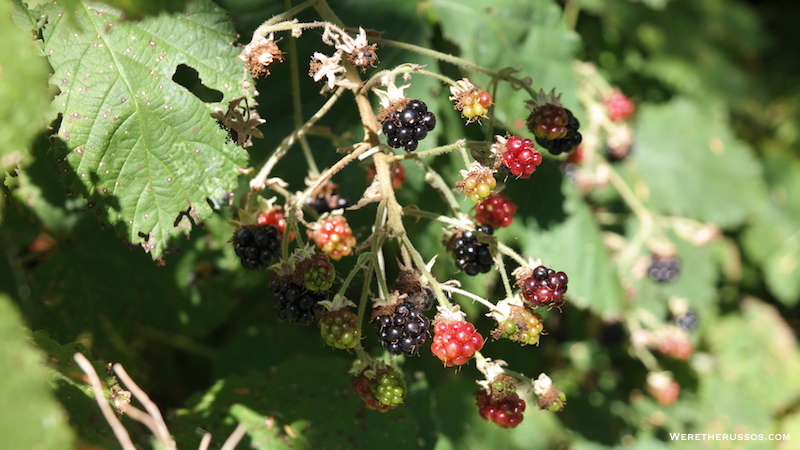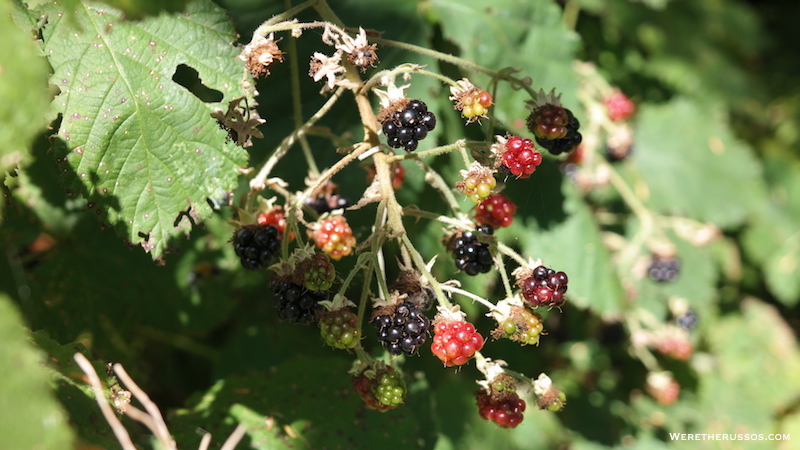 There are also several miles of walkable trails at Cape Lookout State Park, dog friendly of course. On a clear day, you can watch the sunset from the beach. This was our first experience camping at an Oregon State Park and we were impressed. The campground is well kept, the facilities are clean, and how can we forget the dog friendly beaches and trails.
Notes:
$21/night tent site, $31/night full hookup site
Dump station with potable water (closed in winter)
Bathroom with flushing toilets and running water
Showers on a timer
Dog friendly
1X to 3G Verizon cell service. We were able to get LTE service using the weBoost signal booster.