Some of the links below are affiliate links, which means we will earn a commission on the products or services you purchase using the links. There is no additional cost to you and the earnings help keep this website running. Read the Affiliate Disclaimer for more information.
Thanks to a heat wave and Joe's love of "The Goonies" we ended up in the charming port city of Astoria, Oregon. Being budget conscious travelers, we found quite a few budget friendly things to do in Astoria Oregon. Check out our list and share your favorite activities in Astoria.
Things to Do in Astoria, Oregon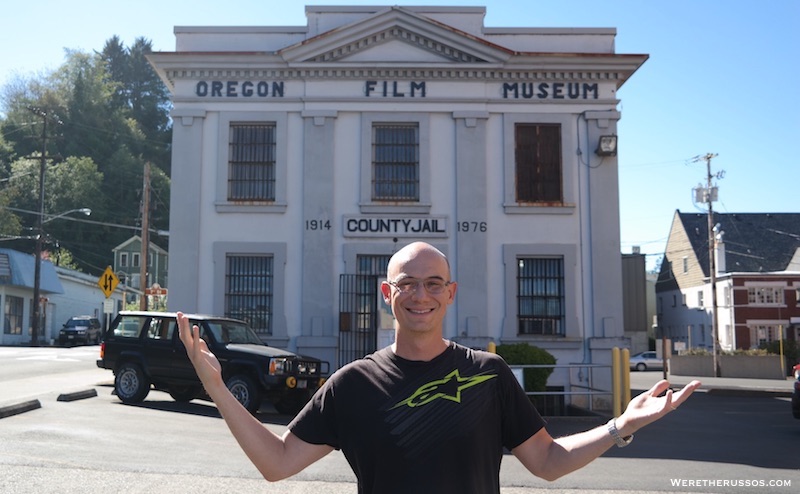 Take a Stroll Along the Riverwalk
Start the day off right by getting those 10,000 steps in. The riverwalk stretches over six miles along the Colombia River. Enjoy scenic views of Astoria with complimentary background music provided by resident sea lions.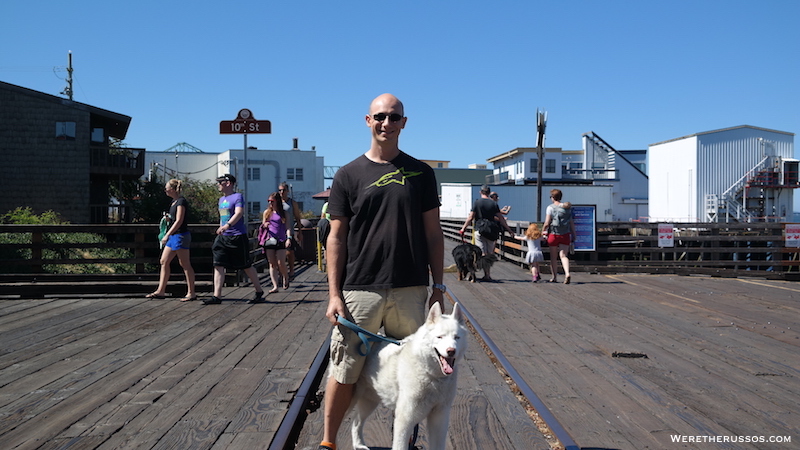 Hang Loose with the Sea Lions
Along the riverwalk is Buoy Beer Company. Besides beer, the main attraction here are the sea lions lounging below the glass floor. There's an outdoor patio facing the Colombia River if you feel like grabbing a pint or a bite to eat. The outdoor area is very dog friendly complete with giant water bowls.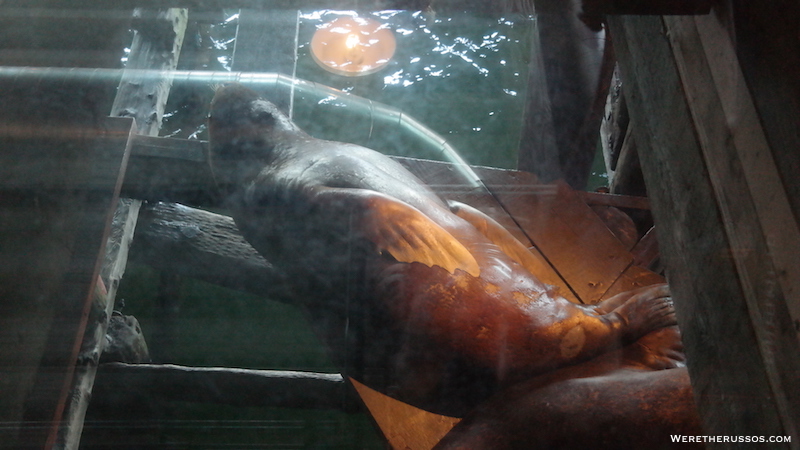 Hop on Old 300 for a Riverfront Trolley Ride
Built in 1913 for service in San Antonio, Texas, this restored streetcar is on loan from the San Antonio Museum Association. Hop on and off at any stop along the 2.6 mile track or stay onboard for the hour long round trip ride.
Watch the Sunset Below Astoria-Megler Bridge
There are many spots to watch the sunset below Astoria-Megler Bridge. Our favorite spot is Pier 39, an old converted cannery building complete with lofts, restaurants and even a coffee shop.
Geek Out Over "The Goonies"
One of the most well known movies shot in Astoria is "The Goonies." After catching a glimpse of the house that Mikey grew up in, head over to the Oregon Film Museum. The museum maybe small, but it's a must visit for any fan of the iconic '80's movie.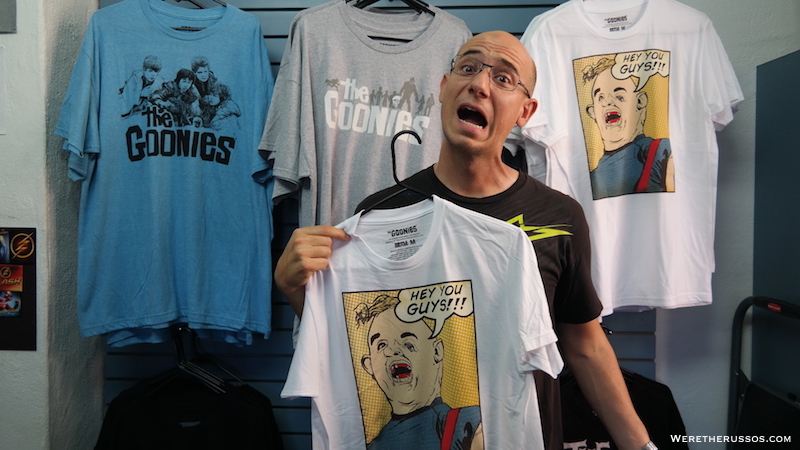 Play a Game of "I Spy a Cannery"
Downtown Astoria trash cans celebrate the history of fisheries and canneries that used to operate from this port town. Wear your comfortable shoes because there are quite a few "canneries" to check out.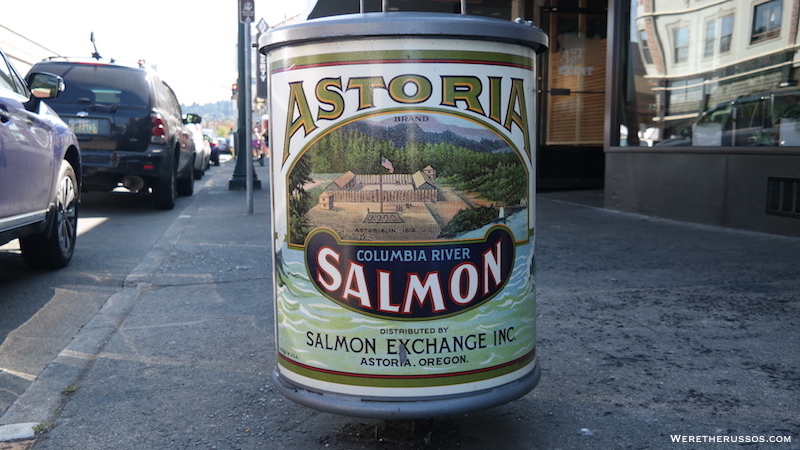 Discover Oregon Gems at the Farmers Market
In town on a Sunday? Head over to the Astoria farmers market to get your fix of Oregon treats such as berries, hazelnuts and mushrooms.
Grab at Bite to Eat at Blue Scorcher Bakery & Cafe
Craving seasonal food made with fresh local ingredients? Head over to this worker-owned bakery and cafe inside the Fort George Building. Freshly baked organic bread is their speciality and samples are put out near the cashier counter. Keep an eye out for the half priced day old bread rack.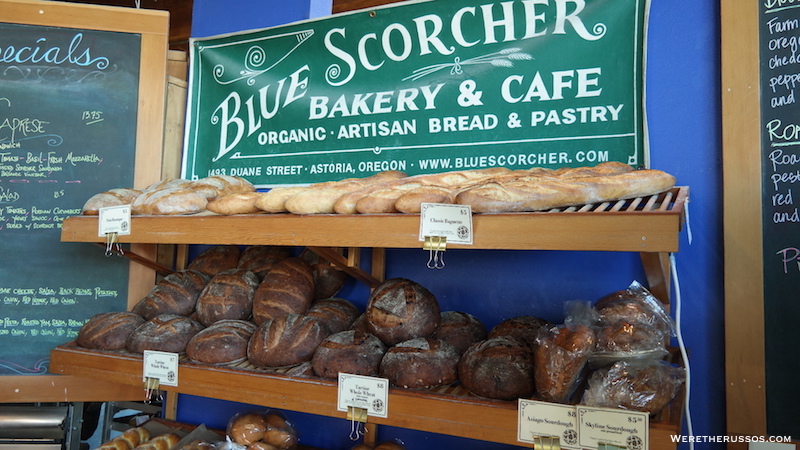 Fort Stevens State Park
A short drive from Astoria is Fort Stevens State Park. Explore the fort and learn its history by going on a self guided tour or by taking on the Fort Stevens History Quest. The best part is trails are dog friendly.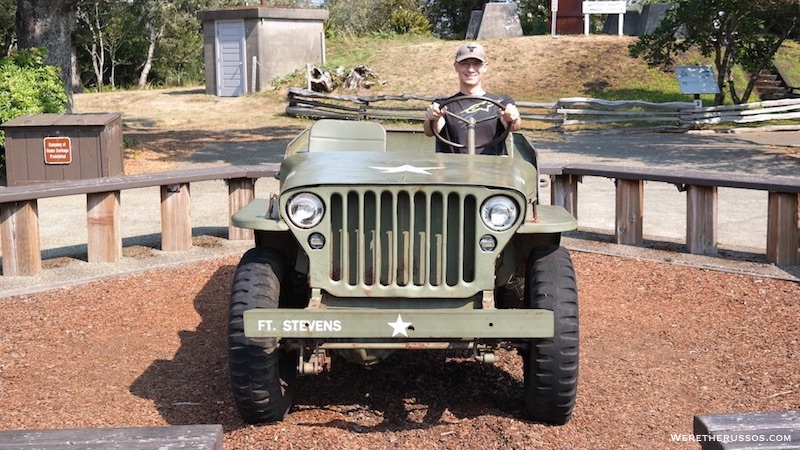 Learn About America's Most Famous Explorers
Follow the steps of Lewis and Clark to a replica of Fort Clatsop, where the Corps of Discovery temporarily settled in the winter of 1805/1806. Learn about the Lewis and Clark Expedition through displays, hikes, ranger talks and demonstrations.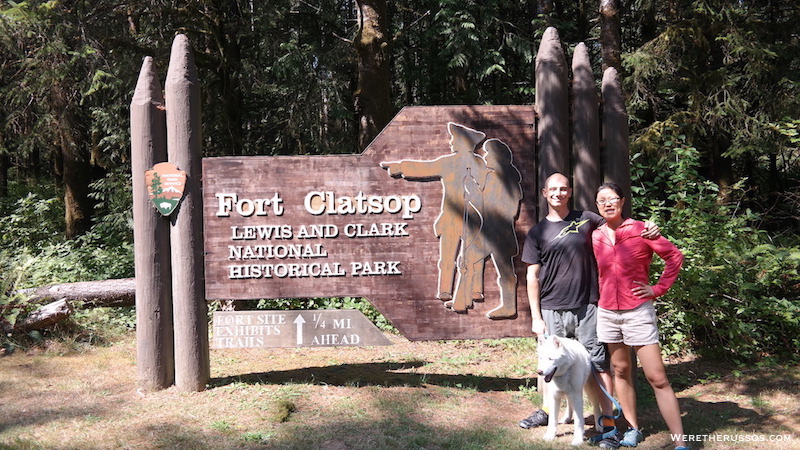 Where to Camp in Astoria, Oregon