Some of the links below are affiliate links, which means we will earn a commission on the products or services you purchase using the links. There is no additional cost to you and the earnings help keep this website running. Read the Affiliate Disclaimer for more information.
"The glories and the beauties of form, color, and sound unite in the Grand Canyon" ― John Wesley Powell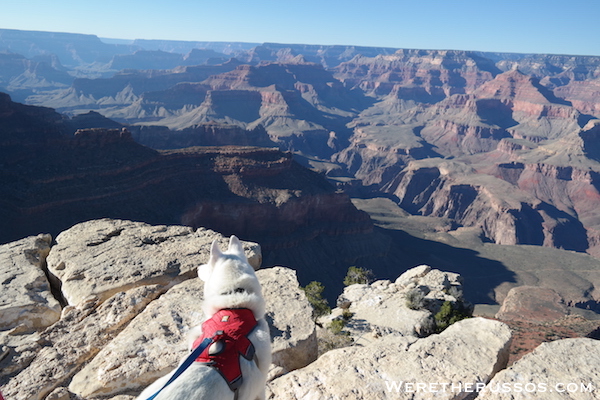 It goes without saying that the Grand Canyon is well worth visiting. The brilliant sunrises and sunsets were enough to take our breath away. We spent a week at the Grand Canyon South Rim with Leo our Siberian Husky. Five of those nights were spent at a free camping area outside of Tusayan and the last two nights were spent at Mather Campground inside the park.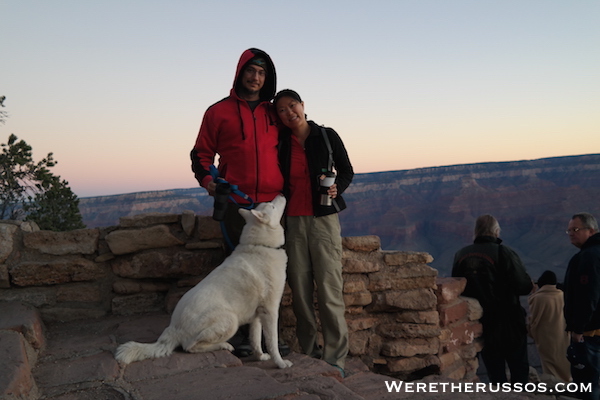 We originally planned to spend a couple of days at the national park and ended up staying longer because we found free RV camping and the park is very dog friendly. From watching the sunrise at Yavapai Point to walking the rim trails, Leo was able to go almost everywhere with us. If we wanted to hike Bright Angel Trail, we had the option of taking him to the kennel by Maswik Lodge. We even saw the mules taking explorers down to Indian Garden one morning. It was quite a treat to watch each mule decent below the rim with their passenger holding on for dear life.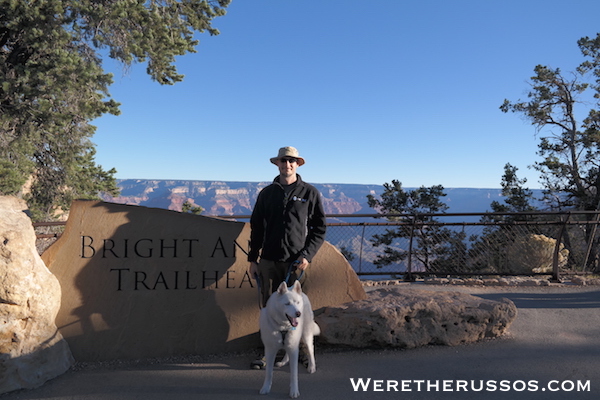 Leo made a lot of human friends at the Grand Canyon and he got to stretch his legs a bit on many of the trails in the park. There is a lot of wildlife and the deer, elk and especially the ground squirrels kept him entertained. Water stations can be found throughout the park to keep humans and pets hydrated, however if you decide to hike the rim trail, bring extra water because there are few water stations. Luckily, the weather was quite mild during our visit with a high in the low 70s on the warmest day. With the exception of buildings and shuttles, Leo was able to go everywhere with us.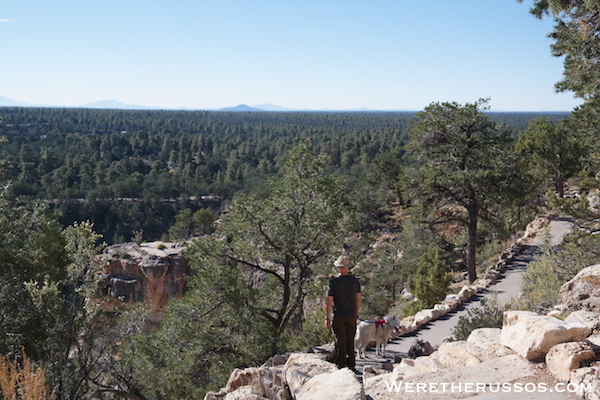 Since we travel full time on the road, being able to include our dog in the fun is a priority and makes it all the more enjoyable. Another National Park we really enjoyed with Leo was Great Sand Dunes outside of Alamosa Springs, Colorado.