Some of the links below are affiliate links, which means we will earn a commission on the products or services you purchase using the links. There is no additional cost to you and the earnings help keep this website running. Read the Affiliate Disclaimer for more information.
Drive or walk through Sedona, Arizona and you will see throngs of tourists packing into Jeep tours for an off-road adventure. Many of them are headed for Broken Arrow Trail. Just outside of Sedona in the Coconino National Forest, the Broken Arrow Trail is a short, but very technical off-road trail that many locals and tourists frequent for the amazing views and challenging obstacles. The trail is rated a 7 out of 10 because of the obstacles.
Broken Arrow Trail
We extended our stay at Sedona Pines Resort in order to experience Broken Arrow Trail in our Jeep Wrangler JKU and to test the limits of what it could do. After all, we decided to tow a Jeep behind our RV for a reason.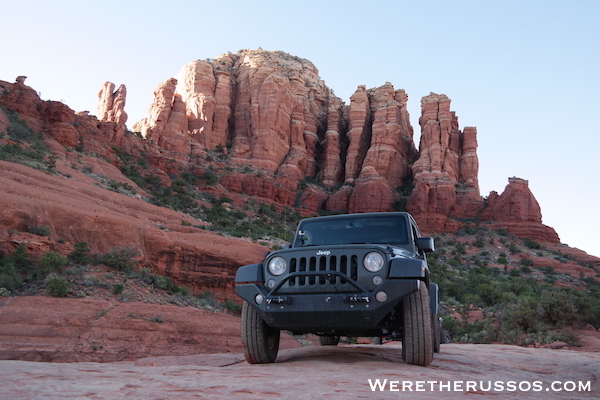 Aside from the Rock Hard 4×4 bumper we installed, our Jeep is completely stock. The Broken Arrow Ttrail is a 3-4 mile loop depending on how many side trails you take. This trail is known for the Devil's Staircase at the end of the loop. It took us about 3 hours, which included time to get out and see the amazing views and grab a few pictures.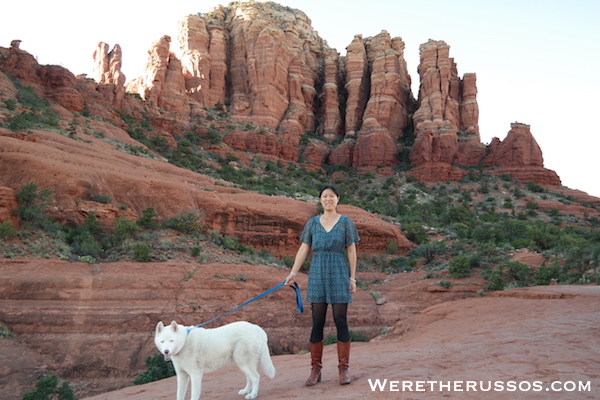 Devil's Staircase at Broken Arrow Trail
This trail definitely tested the Jeep's capabilities, but also our nerves. When we got to the Devil's Staircase, our hearts were beating out of our chests and neither one of us knew how we were going to make it down. There were moments when it felt like the Jeep was going to slide all the way down or flip over. This trail was an adrenaline rush to say the least. We are happy to report that besides scraping the skid plates a few times, the Jeep made it through the trail without a problem.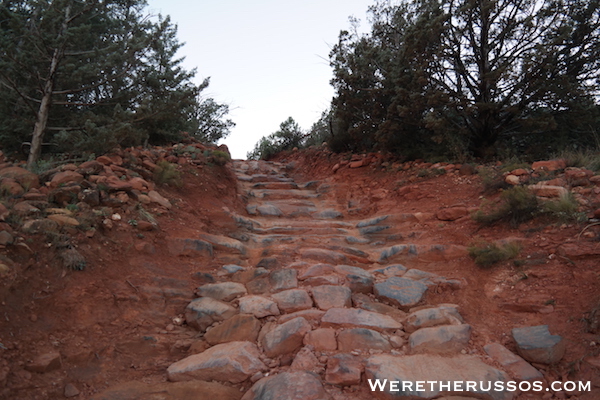 Directions to Broken Arrow Trail
Take 179 South from the heart of Sedona to Morgan Road until it dead ends. The trail starts with a small rock ledge to test the Jeep's clearance followed by the slick rock. If you can make it past these, you should be fine on the rest of the trail. Don't attempt this trail without a 4×4 high clearance vehicle and a spotter comes in very handy. For those who want to hike or bike the trail, there is a small dirt lot at the trail head.
If you're headed to Sedona, check out our post on other cool Things to Do in Sedona.