Some of the links below are affiliate links, which means we will earn a commission on the products or services you purchase using the links. There is no additional cost to you and the earnings help keep this website running. Read the Affiliate Disclaimer for more information.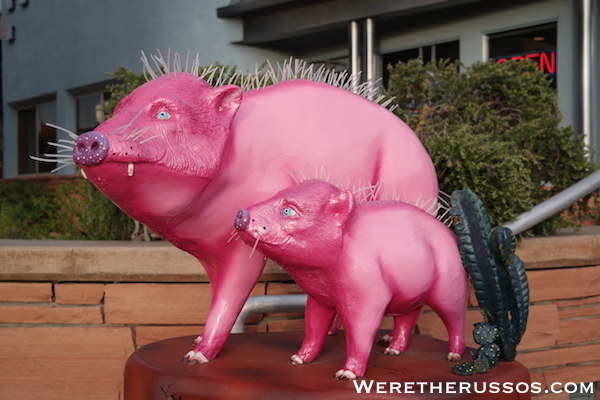 Imagine walking down Uptown Sedona when a gentleman approaches you about free RV accommodations at a resort not too far from town. It's too good to be true right? That's exactly what happened to us when we were walking Leo down the main drag of Sedona. A gentleman who represents Sedona Pines Resort, a timeshare with individual cottages and 13 full hook-up RV spots, offered us three free nights in exchange for going to a 90 minute timeshare presentation about the RCI property. Although we had already setup camp at Forest Road 120 right off Beaverhead Flats, we packed up and moved to the resort.
RV parks aren't our first choice since we have to watch our budget, but for us a 90 minute presentation was worth the three nights of full hookups and other amenities: free wifi, free laundry, pool/spa, free activities, fitness room and gas BBQ's. Sedona Pines Resort is very dog friendly and we were able to take Leo around with us. They had a small fenced in dog area by the RVs for dogs to go potty. All of the staff were very nice and adored Leo. By the time we left, Leo knew the way to the main office so he could get his daily biscuit. The facilities were nice and we took full advantage of the adults only spa as well as the free laundry. Kait took a free yoga class one morning and also spent some time in the gym. One of our favorite things were the gas BBQ's. Since we don't have a portable grill, we were happy to finally be able to grill chicken wings and steaks. We enjoyed the resort so much that we ended up paying for two extra nights at $25/night.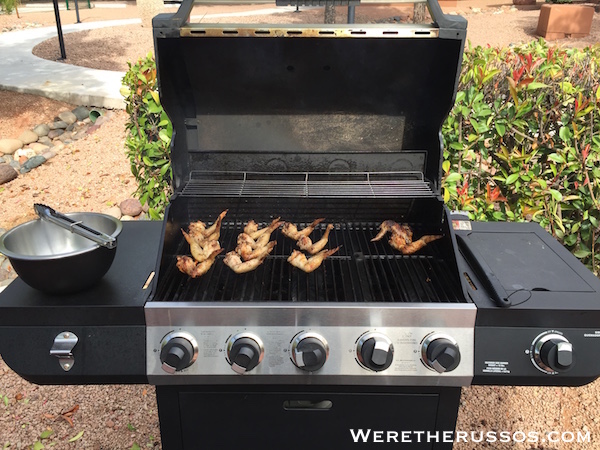 The RV spots are gravel and back in only. We were in spot number four which was fairly level. There were large pines on both sides and made maneuvering into the spot a bit difficult in our 29' Class A RV. The spot was long enough to park the rig and Jeep. The resort has additional parking at the front for vehicles that don't fit. Each spot has a 30 and 50 amp plug, water, sewer and cable connections. The resort free wifi was spotty at our location and we had to take the laptop closer to the main office to get a better signal.
Overall, we really enjoyed our stay. The resort was 7 miles west of Upper Sedona with Vons and Whole Foods in between and many restaurants. Sorry we don't have many photos to share. We decided not to write about the experience, but other RVers have found the information useful so we decided to share it.
Detailed information on how we received free RV accommodations:
We walked by the tour office right next to 89Agave (previously Tacos Cantina). One of the people working there came out to admire Leo and started talking to us about what we were doing in Sedona and offered a free night at the resort in exchange for going to a timeshare presentation. I was able to get the one free night extended to three nights, which made it worthwhile for us to pack up and move.
Two deposits were required – $100 credit card authorization for incidentals at the resort and $20 cash deposit refunded to us when we checked into the 90 minute presentation.
We checked in to the resort at 2pm on Tuesday and attended the presentation at 9am on Wednesday. The presentation was painless and no pressure, Leo even got to ride in a golf cart. Our presentation was just over one hour and when we were asked if we wanted to buy, we told them we weren't interested and they thanked us for our time.
If you're headed to Sedona, check out our post on Things to Do in Sedona.