Some of the links below are affiliate links, which means we will earn a commission on the products or services you purchase using the links. There is no additional cost to you and the earnings help keep this website running. Read the Affiliate Disclaimer for more information.
Don't watch the Packers game at just any sports bar. Get your game day gear on and head over to a Packers bar. It's probably the next best thing to being at Lambeau Field. No matter where we end up around the country or even around the world, there is bound to be a Packers bar nearby. With our home base in Los Angeles, we're most familiar with the bars around here and there are several. These are the bars in Los Angeles to cheer on the Green Bay Packers including two of our favorites.
Green Bay Packers Bars in Los Angeles
Mom's Bar near Santa Monica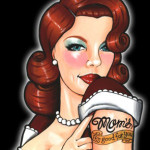 This is a cool bar on the westside for those who don't like to venture east of the 405 and north of the 101. Guaranteed to be packed during any game, be sure to arrive early and snag a seat in front of the big screens. Mom's does not serve food, so bring your own or get some tasty tots from the Dogtown Dogs truck parked out front. There is a full bar and the $3 bloody mary's are quiet tasty.
Website: www.momsbar.com
Phone: (310) 820-6667
The Park Bar & Grill in Burbank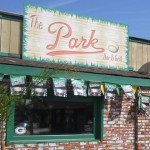 Feeling homesick? This is the bar for you. As our good friends from Wisconsin say "it feels like any bar in Milwaukee during a Packers game." However, you need to know that Park does not serve hard alcohol. They do proudly serve Barefoot wine and if you order a bloody mary, that's what's inside your drink, not vodka. Happy hour is in full force during the game including $10 pitchers of Bud, Coors and Miller.
Website: www.theparkbarandgrill.com
Phone: (310) 820-6667
Other Packers Bar Options in Los Angeles
Baja Cantina in Marina Del Rey
Website: www.bajacantina.com
Phone: (310) 821-2252
Pickwick's Pub in Woodland Hills
Website: www.pickwickpub.com
Phone: (310) 820-6667
Tattle Tale Room in Culver City
Phone: (310) 390-2489
Don't live in Los Angeles? No problem! A great resource for finding Packers bars around the country is PackersEverywhere.
Enjoy cheering on the Packers wherever you end up! If you do end up in Titletown, check out our list of Fun Things To Do in Green Bay, Wisconsin.