Some of the links below are affiliate links, which means we will earn a commission on the products or services you purchase using the links. There is no additional cost to you and the earnings help keep this website running. Read the Affiliate Disclaimer for more information.
Green Bay, Wisconsin or as the locals call it "the Bay of Green" is a fun city to visit. The main reason we stopped in Green Bay was to attend the Packers Annual Shareholders meeting at Lambeau Field, but our ten day trip gave us the opportunity to explore this wonderful city and discover many fun experiences. The best part is, you don't need to be a Packers Fan to enjoy all the fun things to do in Green Bay, Wisconsin.
Things to Do in Green Bay
Do Your Best Lambeau Leap
You don't need to be a Packers fan to enjoy a trip to Lambeau field. There are plenty of free things to do from gazing up at the gigantic 50-foot Lombardi Trophy to doing your best version of the famous Lambeau leap. Learn about the history of the only publicly owned non-profit NFL team. If you happen to be hungry, check out 1919 Kitchen & Tap for a mouthwatering 1919 burger. The city lives and breathes the Packers so you may as well join in for the day!
Check Out the Biggest Nut in Town
Stop by Packer Fastener for a fun photo opportunity only one mile away from Lambeau Field. The company unveiled the biggest nut at their headquarters in 2015. Have some fun taking photos in front of the 10-foot hex nut.
Fried Golden Deliciousness aka Fried Cheese Curds
In the summer, Green Bay has an incredible farmers market on Wednesdays. The market starts on Broadway at Dousman just down the street from Titletown Brewing. You can pick up fresh produce or make a bee line for incredible fried cheese curds. Pay the cashier for a container, then stand in line for your freshly fried golden delicious nuggets of heaven.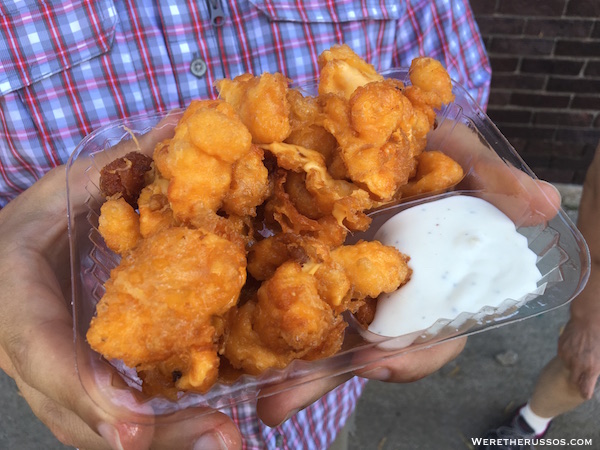 Dine at a Supper Club
If you're lucky to be in town when Kropp's Supper Club is open for dinner, head over there for some of the best food in town. When you walk in, expect to be greeted by a bar packed full of customers sipping on their cocktails. There's a table with cheese spreads and crackers if you choose to enjoy a beverage before dinner. Otherwise, tell the wait staff you're ready to sit down for dinner. Whatever you're in the mood for, just forget about it and order the onion rings and fried chicken. Trust me on this one!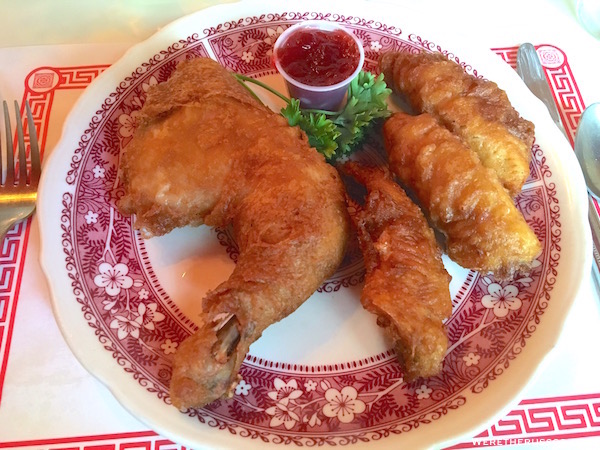 Packers Heritage Trail
Follow the Packers Heritage Trail to Titletown Brewing. Learn about the Chicago & North Western Depot over an "honest pour". Titletown is proud to pour a pint of beer into a 20 ounce glass. This allows one inch of head for the best tasting beer. If you get hungry, try their famous cranberry turkey melt with zucchini bread or get adventurous with a peanut butter burger.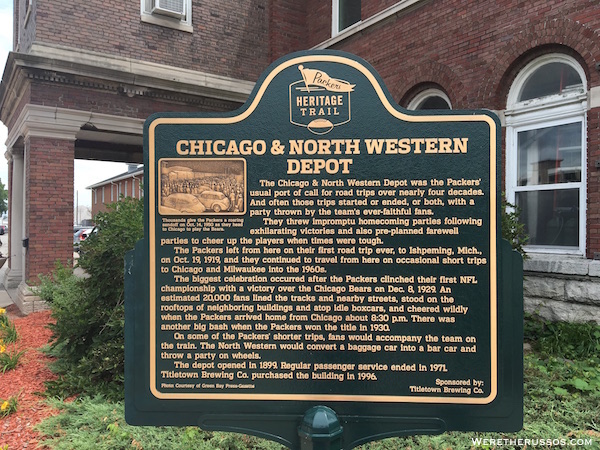 Let Your Inner Child Out
A visit to Green Bay is no complete without a visit to the bay. Head over to Bay Beach Amusement Park for a stroll along the bay or get a better view from the giant slide. The park is free to the public and ride tickets are $0.25 each. Some rides require multiple tickets such as the roller coaster.
Wisconsin Maritime Museum
Although not in Green Bay, it's a short drive to Manitowoc, home of the Wisconsin Maritime Museum. The experience is well worth the drive and for $15, you get a 45 minute tour of the USS Copia. The submarine experience at the National WWII Museum was awesome, but nothing beats walking through a real submarine. Watch your head!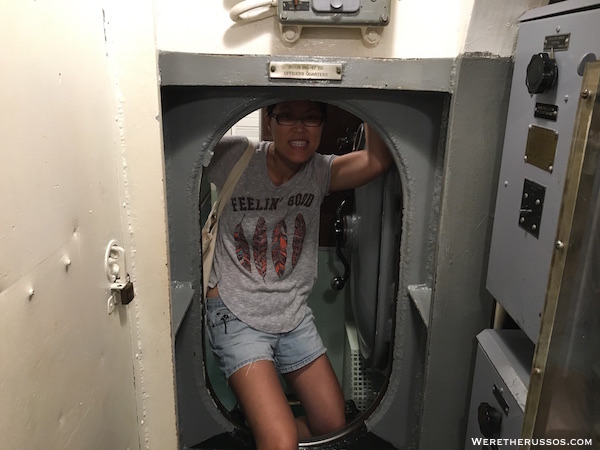 Where to Camp in Green Bay, Wisconsin
We camped at Oneida Casino. Below are some other options.
To quickly find campgrounds, RV dumps, propane fills, potable water and more RVing/camping resources we use Allstays. Check out our AllStays Review.
Find nearby Harvest Hosts. Members have access to vineyards, farms, museums, breweries and more. Read our Harvest Hosts Review or use our referral link to receive a discount.
Check Boondockers Welcome to see if there's a host member in the area that can accommodate an overnight RV stay. Read our Boondockers Welcome Review or use our affiliate link to sign up.