Our day at the Kennedy Space Center in Florida made us fall in love with space exploration all over again. The price of admission is a bit steep at $50 for adults, but don't let that deter you. There are so many things to do, one day isn't enough to experience it all. General admission includes the bus tour, Space Shuttle Atlantis, IMAX films, exhibits and experiences. There is a dog kennel on site and worth looking into if you need a place to board your dogs for the day.
Kennedy Space Center Florida
Self Guided Bus Tour
The first thing to do at Kennedy Space Center is to catch the self guided bus tour. The wait to get on the bus was about 15 minutes. The bus is air conditioned and comfortable. The driver shared interesting facts about the International Space Center and the vehicle assembly building. Did you know the Vehicle assembly building is 525 feet high? It is the tallest one story building in the world. There is also a 21 story tall American flag hand painted on one side.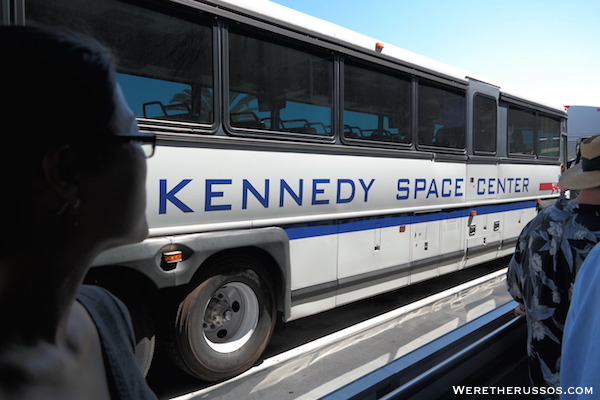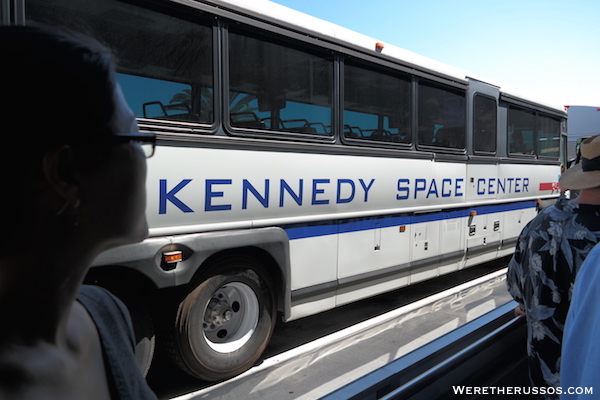 A few videos played along the route to the Apollo/Saturn V Center. Before we saw Saturn V, we were escorted into a control room. This is where we got to experience what it was like during the launch of Apollo VIII. The experience offered a glimpse into the excitement and uncertainty during the launch. It gave us both goosebumps.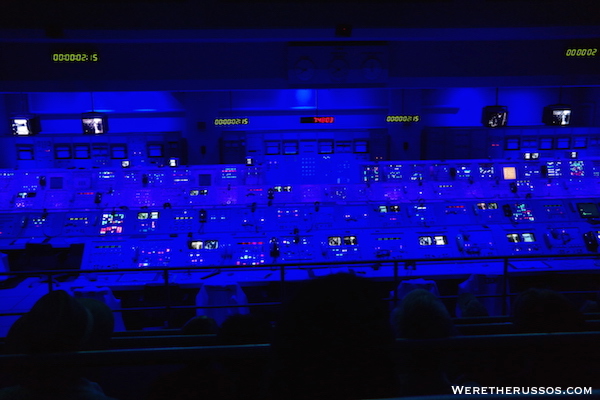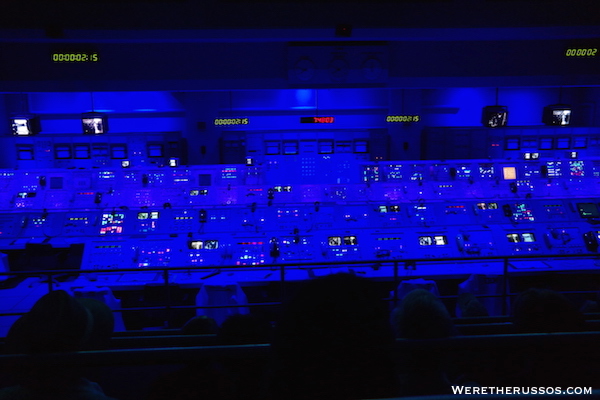 After the Apollo launch simulation, we got to see and learn about Saturn V. It is the largest rocket ever made at 363 feet tall.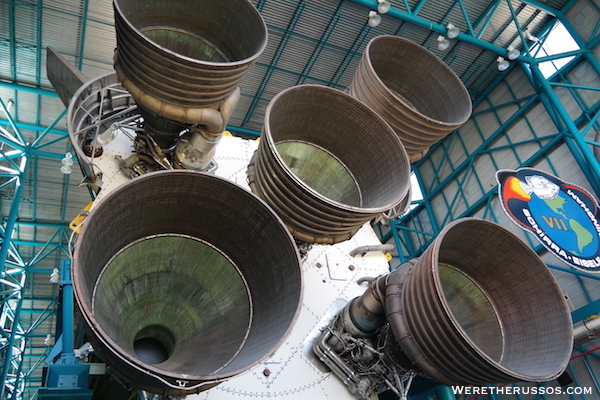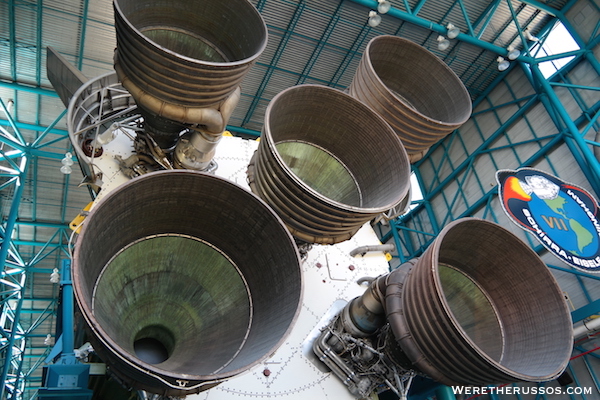 This is an Apollo space capsule on display at the Lunar Theatre.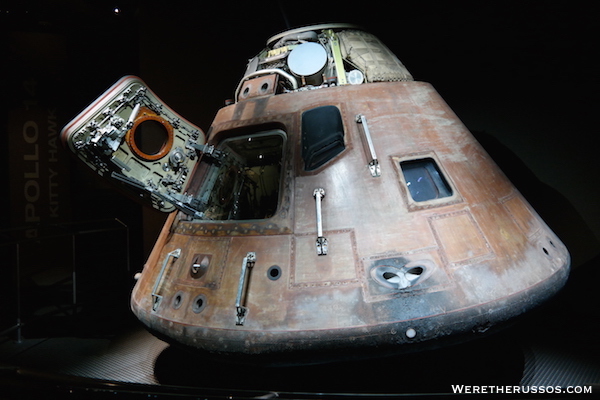 After exploring the Apollo/Saturn V Center, we returned to the main visitor center. On the drive back, we saw multiple alligators and the 600 pound bald eagle's nest (large enough to fit a queen size bed).
Space Shuttle Atlantis
We made our way to the Atlantis exhibit after the bus tour. This is our favorite space shuttle experience so far. There was a great 3D experience before we walked into the exhibit room and we both loved the unique way they choose to display Atlantis.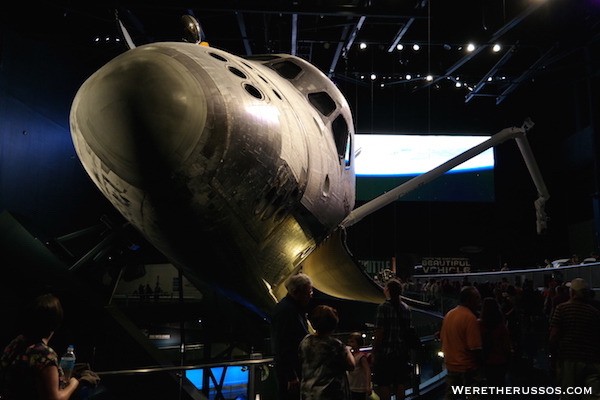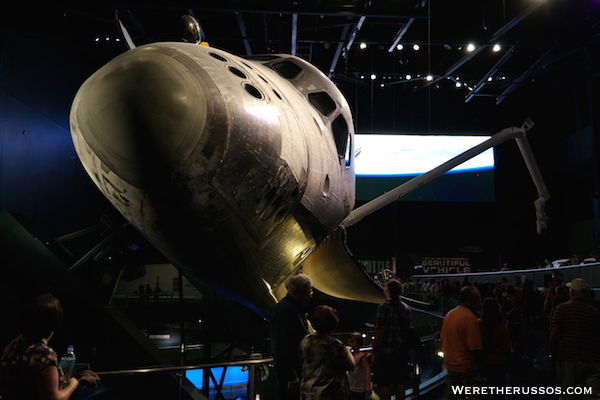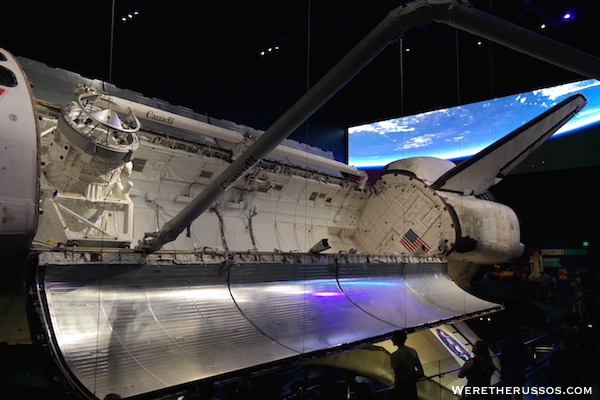 One of Joe's favorite childhood snacks is astronaut ice cream. This one was as good as he remembered. It's pretty good for dehydrated ice cream at room temperature.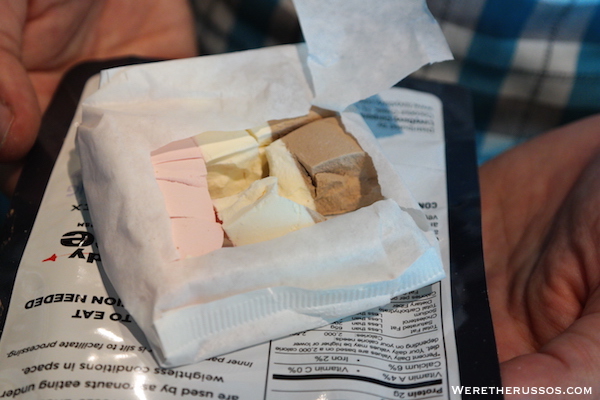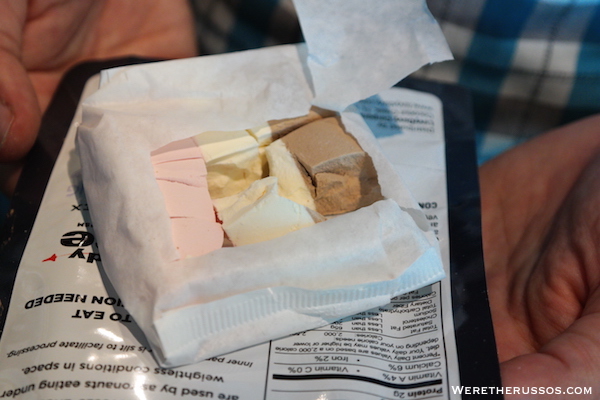 A visit is not complete without spotting at least one RV. This Airstream was used to deliver the astronauts to the launch pad.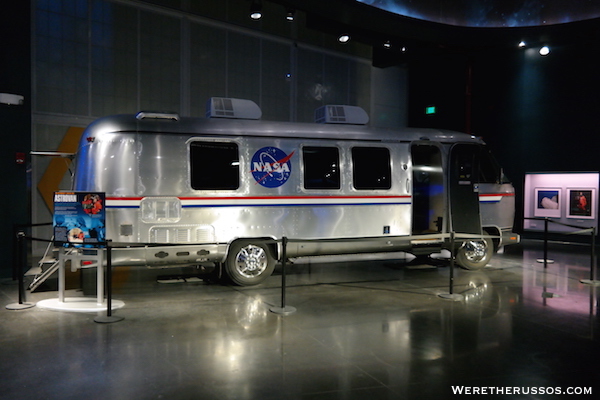 We walked through the rocket garden on our way out and wish we had more time to at Kennedy Space Center. If you're considering a visit, we'd recommend going for the entire time that they are open so you can take full advantage of every experience available. Be sure to check out the IMAX movie Journey to Space. The movie made us both want to become astronauts.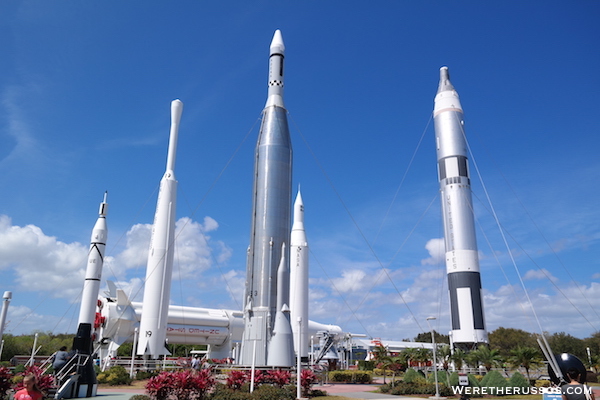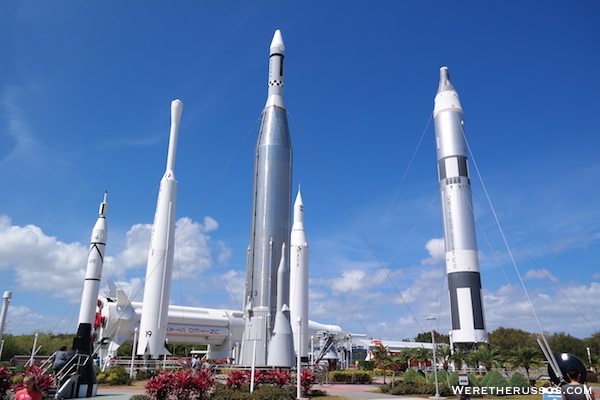 Where to Stay: We camped at Space Coast RV Resort. It is about a 30 minute to Kennedy Space Center and Cocoa Beach.