One of our favorite areas in Florida stretches from Hollywood to Boynton Beach along the Atlantic Coast. We were especially taken by Fort Lauderdale and would consider spending a month or two exploring the area the next time we winter in The Sunshine State. About 30 miles north of Fort Lauderdale is Bedner's Farm Fresh Market in Boynton Beach, Florida.
This Harvest Host offers fresh, locally grown produce and a quiet and peaceful spot to spend the night. Read our Harvest Hosts Review to learn more about the program or use our referral link to receive a discount.
Bedner's Farm Boynton Beach, Florida
As with all Harvest Hosts, we called in advance to make sure they could host us for a night. Russ was very welcoming and gave us good instructions on where to park when we arrived. There was a flat gravel lot with plenty of room for large RVs.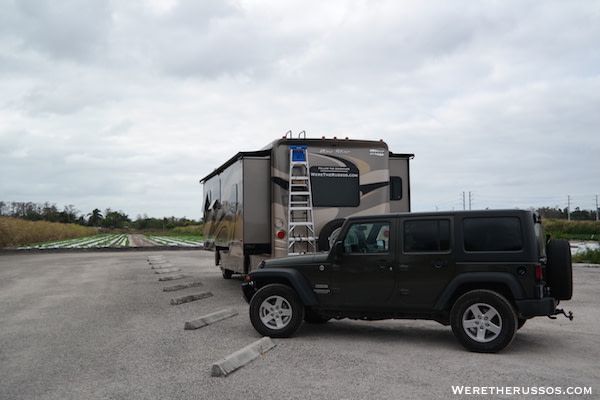 After we parked, we introduced ourselves to Russ and stocked up on groceries. Joe even got to bottle fresh squeezed orange juice. The produce selection was very good and there was a wide range of packaged goods from cheeses to sausages and even dried fruit. You pick is available throughout the season, but we didn't get a chance to participate. Some items grown on Bedner's Farm include peppers, strawberries, cucumbers and tomatoes.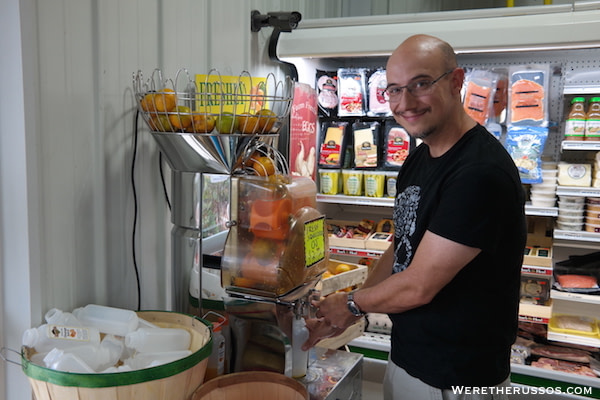 This is a small sample of the items we picked up. If you happen to be in the area, we'd highly recommend a visit to Bedner's Farm. Once they closed for the day, we had the entire place to ourselves and enjoyed a quiet and peaceful evening on the farm.
We were able to stay at the farm for free with our Harvest Hosts Membership. Members have access vineyards, farms, museum and more. Read our Harvest Hosts Review. Use our referral link to receive a discount.