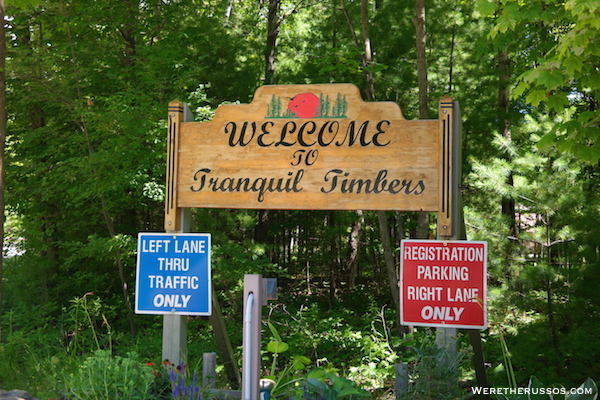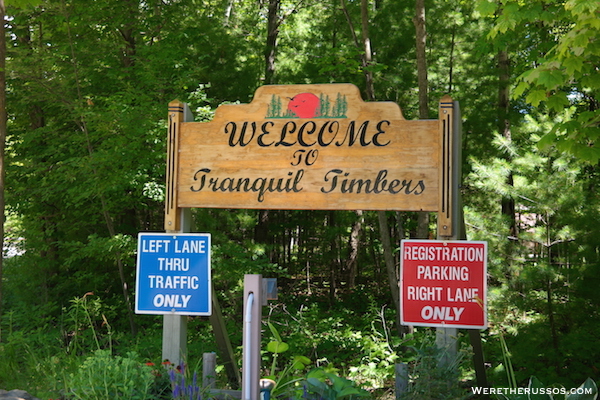 Door County Wisconsin is beautiful. A great place to relax, unwind and enjoy the slow pace in the summer. There are several public and private RV camping options in Door County. Tranquil Timbers on Sturgeon Bay is one RV camping option in Door County.
Video review of this campground at the bottom of the post.
Tranquil Timbers RV Camping Door County Wisconsin
The first thing you need to know is that the initial sign you see on the road is not the entrance. Proceed to the second sign for check-in. We arrived after hours and an envelope was left for us outside the front office containing all the information for our stay.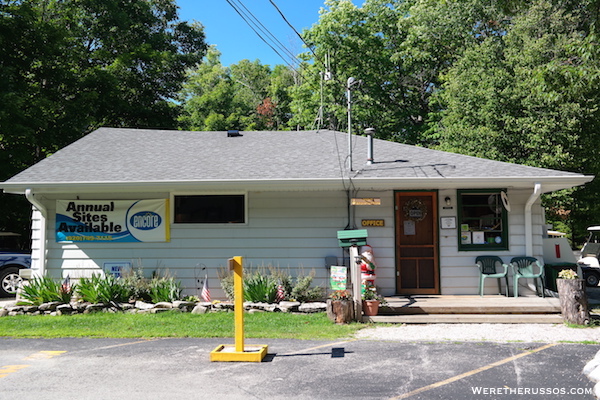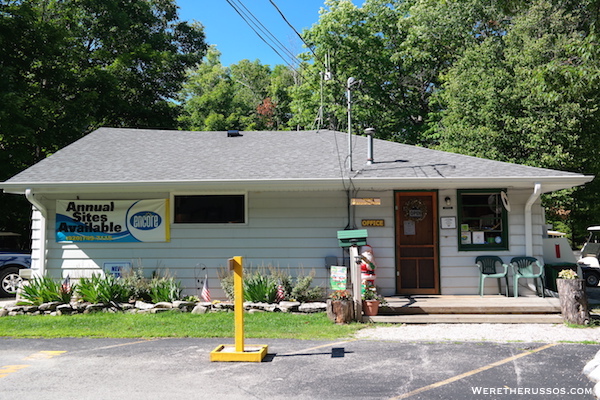 There is one lane for RV check-in with room for a large RV and tow car. A security card is required to open the gate into the park.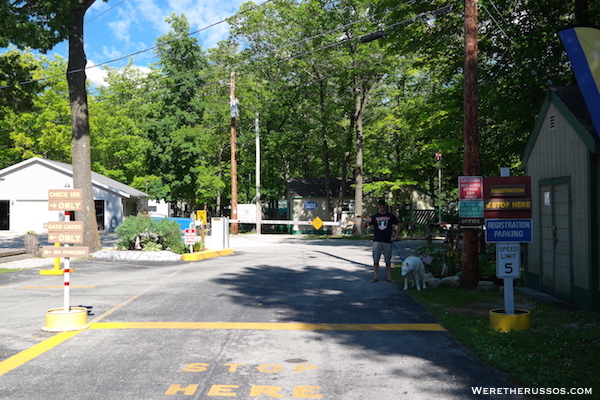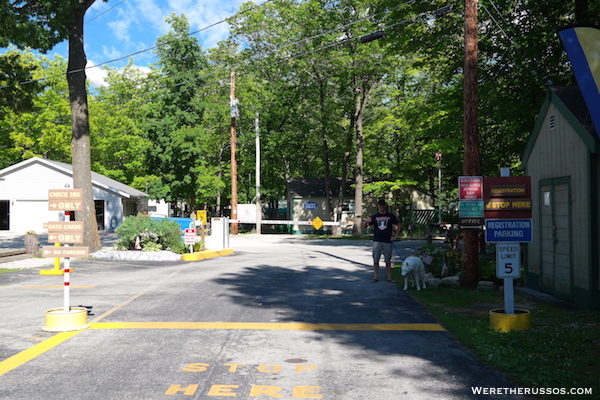 Most of the sites are seasonal. There are 12 temporary full hookup sites towards the entrance of the park.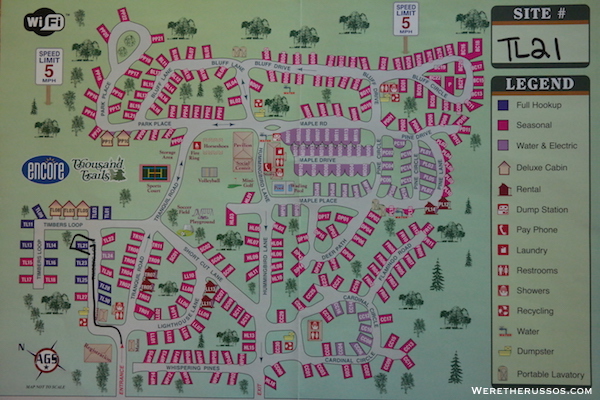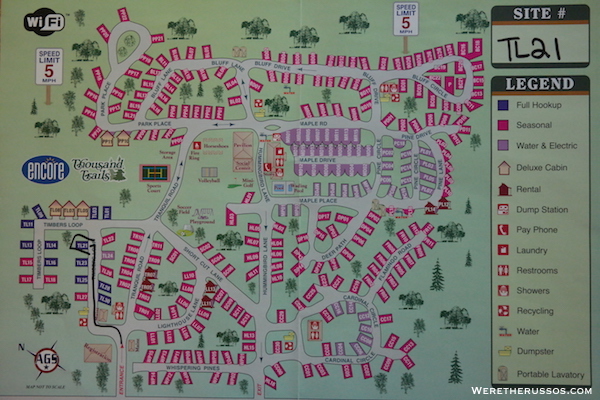 The remaining temporary sites are water & electric close to the dump station. This area was full on the weekends with tent campers and RVers.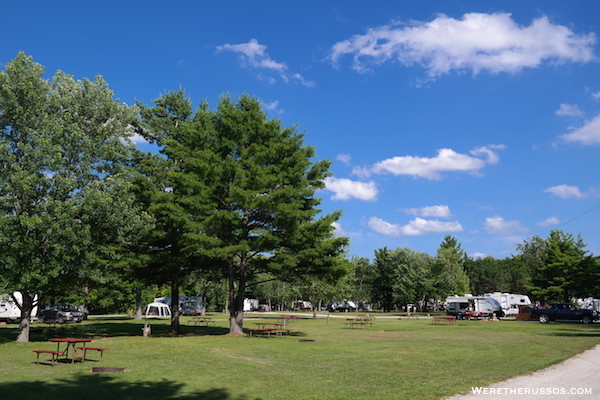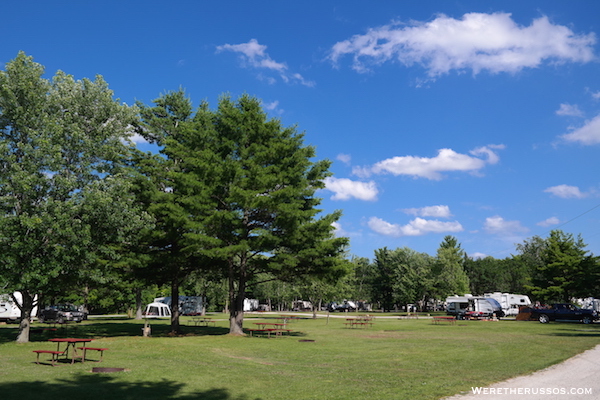 We stayed in site TL21, a temporary full hookup site. Very level parking on gravel with some grass around the site. This site did flood from a heavy rain storm. The water did drained fairly quickly once the sun came out. Try to stay on higher ground if you camp here during rainy season. The mosquitos were out in full force after the storm and I got bit a few times sitting outside.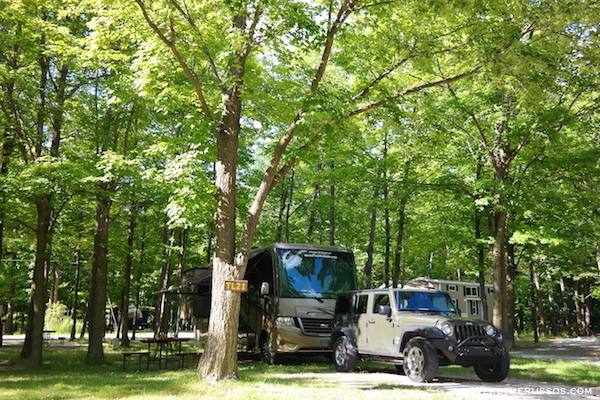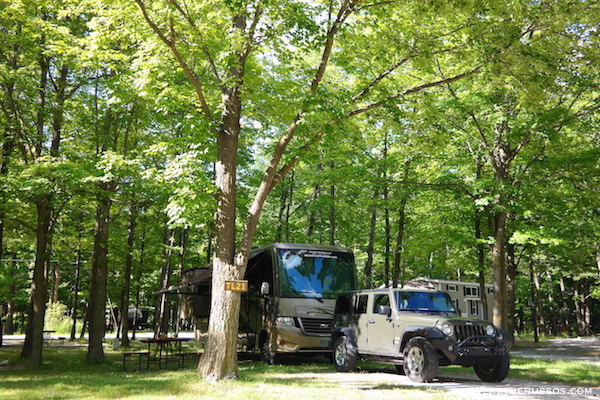 The large back-in site had a picnic table and fire pit. Plenty of trees to provide shade. We enjoyed sitting outside when the weather was nice.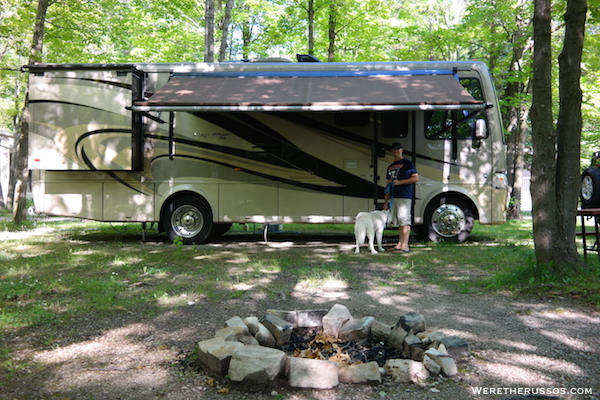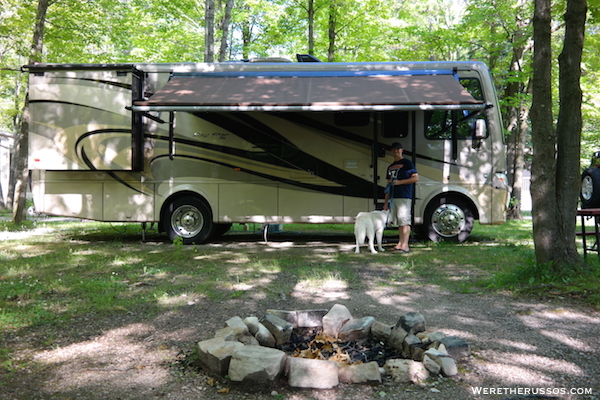 The water, electric and sewer connections were close together. We've stayed at some parks where they are far apart which can make it a challenge to reach everything.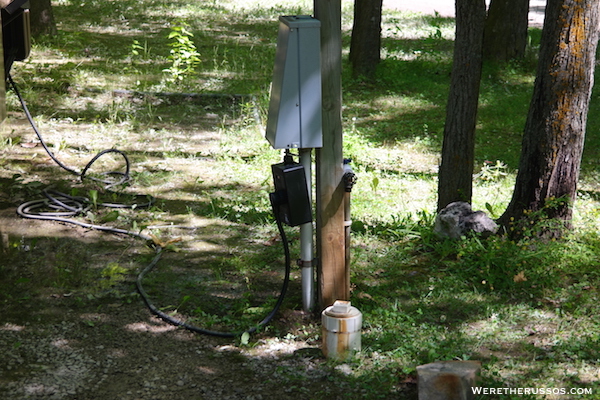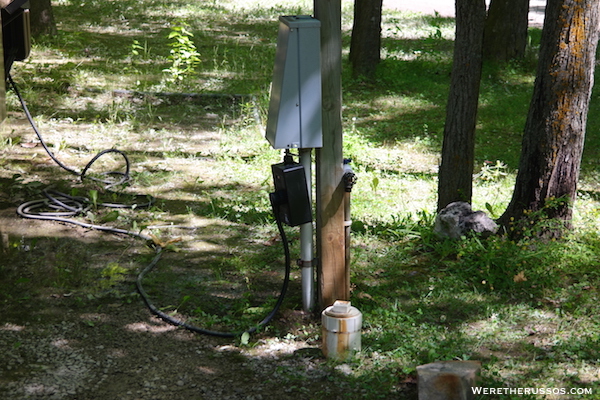 There are some seasonal sites that have a view of Sturgeon Bay. We enjoyed walking by here everyday on our walk with our dog Leo.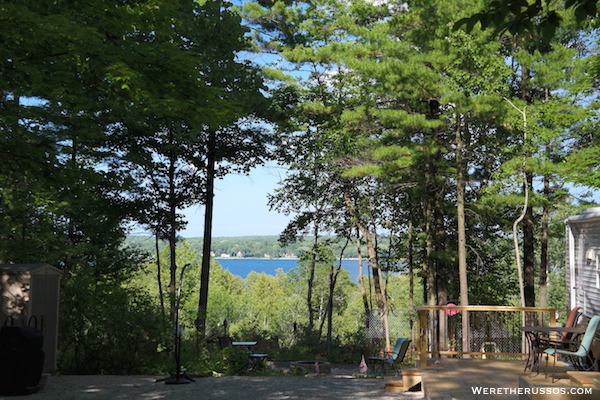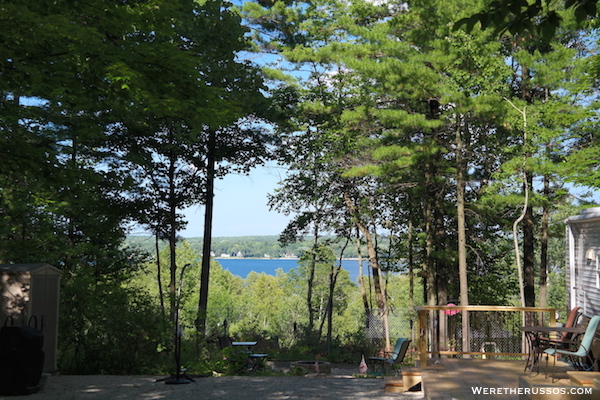 If you see campers walking around with ice cream, it's from the park store. They sell Cedar Crest ice cream by the scoop ($1.50). Firewood and other camping supplies are also sold at the store.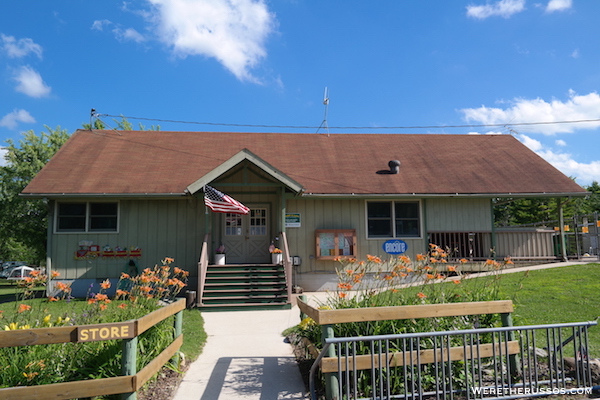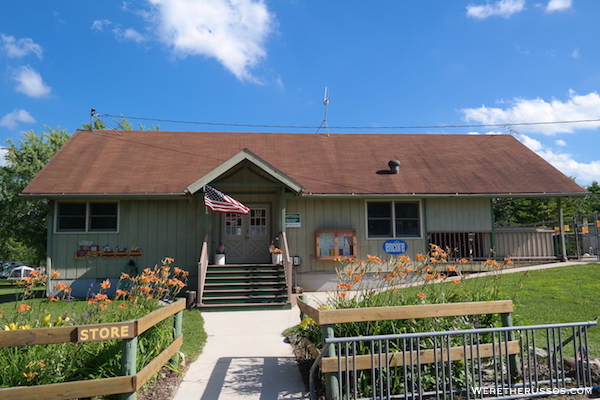 The campground has a pool and large play area for children. The day we left, the staff was decorating for the Christmas in July event.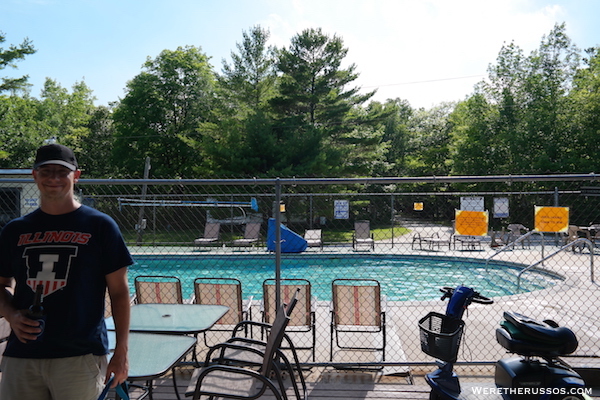 The bathhouse by the entrance of the park was well kept with good water pressure. There are several portable bathrooms throughout the park. We're still trying to figure out why when there appears to be plenty of bathhouses.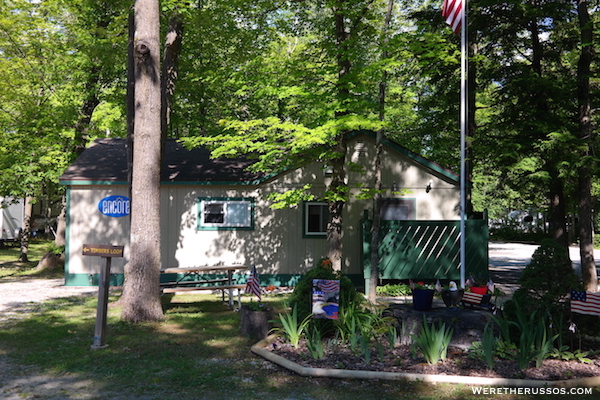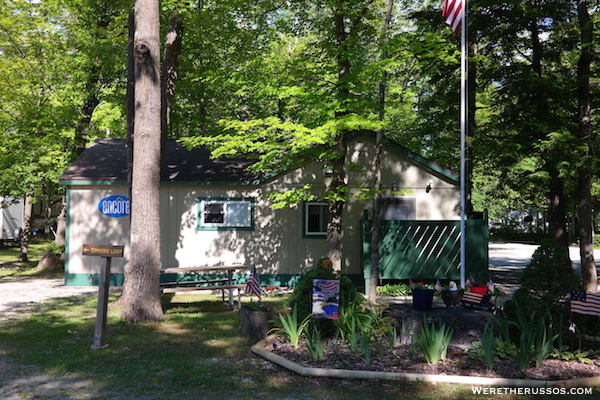 Overall, we enjoyed our time at Tranquil Timbers and the wonderful people we met. Door County is such a beautiful place, it would be difficult not to enjoy ourselves. The park is well kept and the staff is friendly. It's a short drive to downtown Sturgeon Bay and more importantly, to Renard's Cheese shop.
Notes:
$44-$46/night for water & electric sites, $52/night for full hookup
20/30/50 amp
Back-in sites
Restrooms, showers and laundry
Dog friendly
Poor AT&T cell service
Free wifi
Video of Tranquil Timbers
Get out and camp with $100 off a Thousand Trails Camping Pass. http://mbsy.co/jN7Vc