Some of the links below are affiliate links, which means we will earn a commission on the products or services you purchase using the links. There is no additional cost to you and the earnings help keep this website running. Read the Affiliate Disclaimer for more information.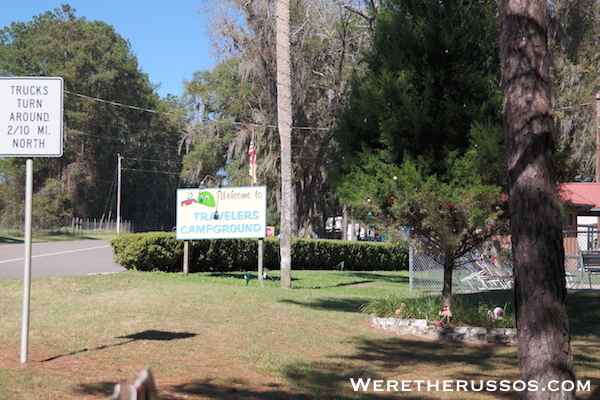 When humidity knocks, we answer by driving to the nearest RV park with 30 amp electric hookup and crank on the AC. As much as we love to boondock or dry camp, we've realized that humidity can quickly change our minds. There's nothing enjoyable about dry camping when it's hot and humid outside. Now, if we had a solar setup that allowed us to run our AC unit, it would be a different story. Unfortunately, our 100 watt portable solar unit can't even begin to support it. Sure, we could run the generator, but at that point, we might as well put the gas money towards campground fees. What was supposed to be a dry winter in Florida, turned out to be a wet and weird winter and we were very glad to have full hookups on our third day in Florida.
Travelers Campground Alachua, Florida
Traveler's Campground is located right off Interstate 75 in Alachua, about a 25 minute drive to Gainesville, home to the University of Florida. We arrived at 2pm and checked in with the front office and were greeted warmly by the staff. The layout of this campground was different from others we've stayed. At the top are sites for long term stays and at the bottom are sites for short term stays. All the short term stay RVs are parked in rows and in order to leave, you have to drive through the grass either to your right or left and into an empty row. Luckily, we had a campground staffer who led us to our site and explained how to get out when we were ready to leave.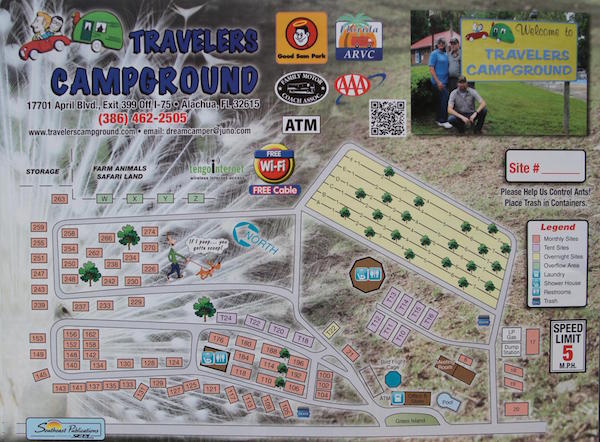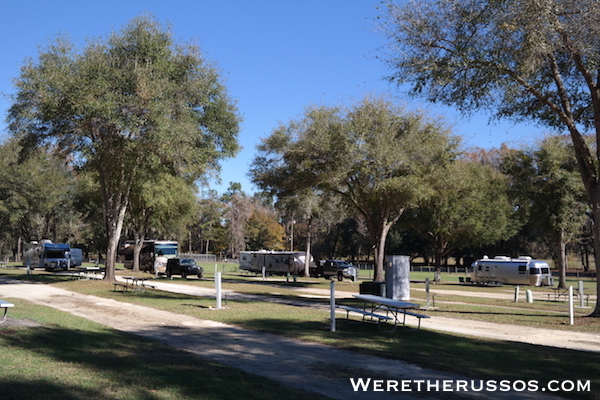 We spent three nights at the campground with full hookups and each site had a picnic table. Our site was C2 and we had another RV parked behind us during our stay, but no one parked in front of us and we were able to drive straight out.
Note: We learned quickly that fire ants are everywhere in Florida and this campground was no exception.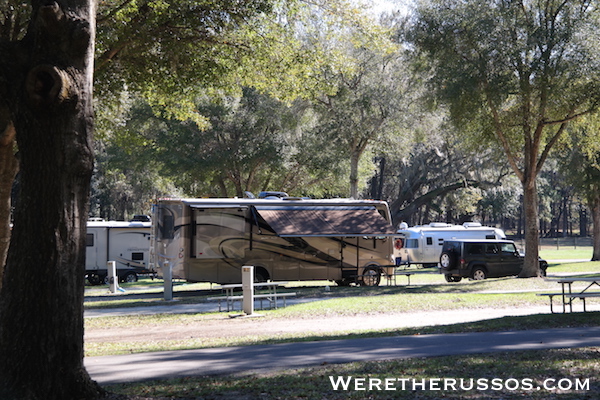 The bathhouse was a short walk from our site and average in terms of cleanliness. Trash cans are in front of the bathhouse and emptied regularly.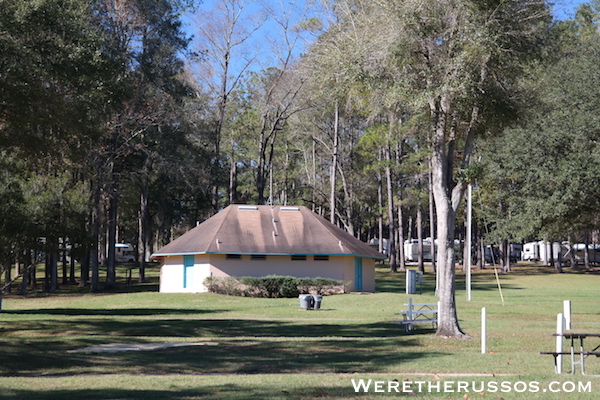 By the front office was the laundry room, which was also next to the parrots. We didn't get a chance to use the facility, but it looked to be in good working order.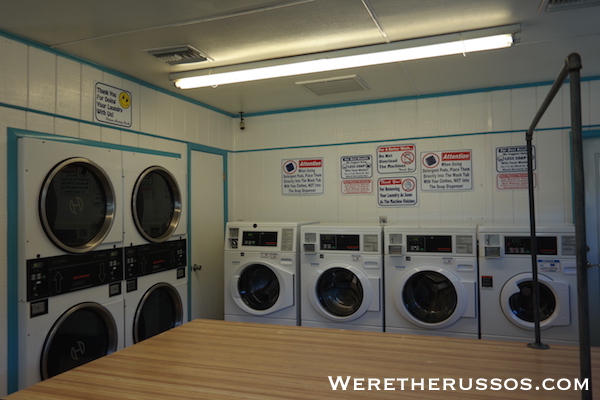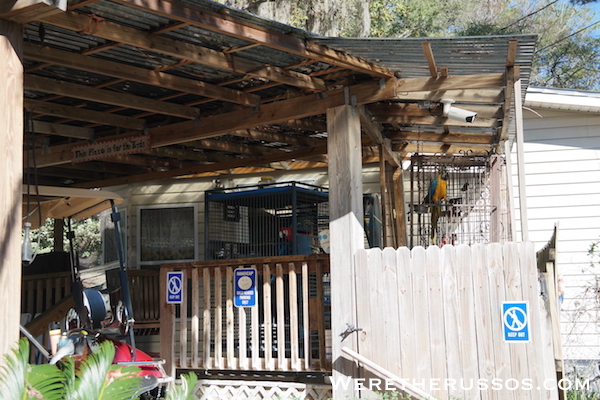 The campground has beautiful trees covered in Spanish moss as well as animals towards the back.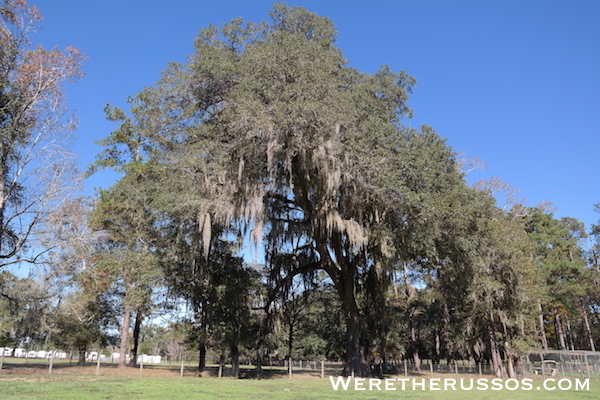 Leo enjoyed visiting with the donkey every morning.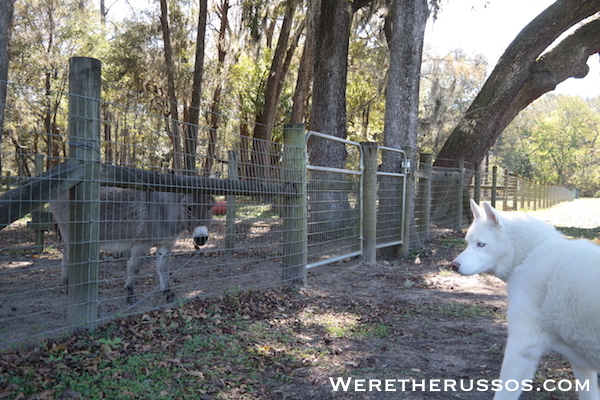 Overall, we had a pleasant stay at Travelers Campground and would stay there again. There was some road noise from the Interstate, but that didn't bother us and the wifi wasn't working during our stay. If you're looking for a quiet and clean campground outside the hustle and bustle of the city, this would be a good option.
Notes:
$38/night for full hookups
20/30/50 amp
Pull thru sites
Dump facility on site
Restrooms and showers
Dog friendly
Good AT&T cell service
Free wifi, out of order during our visit