Some of the links below are affiliate links, which means we will earn a commission on the products or services you purchase using the links. There is no additional cost to you and the earnings help keep this website running. Read the Affiliate Disclaimer for more information.
Located in North Central Florida, Gainesville resides in beautiful Alachua County and is the proud home of the University of Florida. There is so much to do and see in the vibrant college city from getting lost in nature at the bottom of a sinkhole to tasting award wining craft beer. This is a short list of our favorite things to do in Gainesville.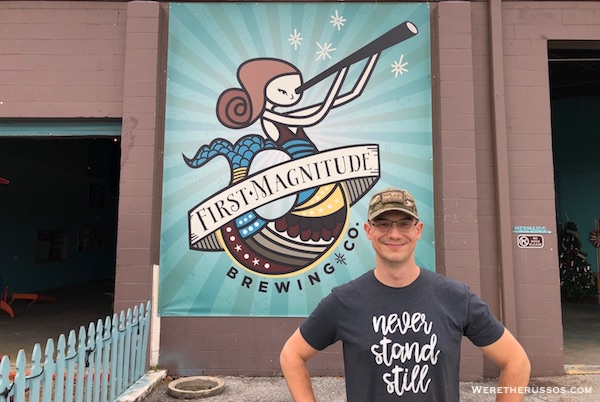 Things to Do in Gainesville
There is something for everyone in Gainesville, from great beers and artisan bread to museums and hiking trails. The next time you're driving on Interstate 75 to or from Orlando, plan for a stop in Gainesville.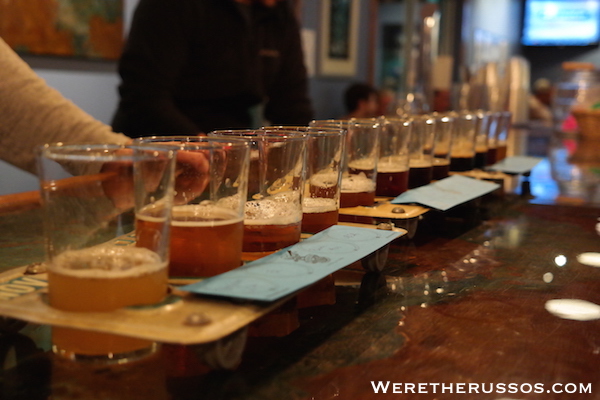 Joe's favorite beers are Drift English Mile Ale and Nightfall Robust Porter. If you can't decide on a beer, order a license plate tasting tray. The brewery has a beer garden setup for relaxing under the Florida sun and an indoor tasting room stocked with fun games.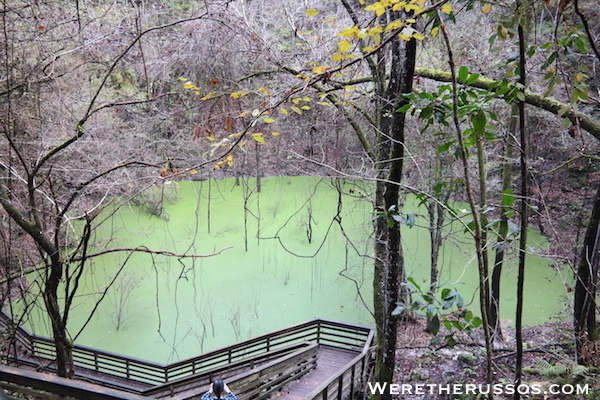 Go on a guided ranger tour to see the giant great shark's tooth found at the giant sinkhole and hear the stories behind the name of the park. My recommendation is to go early in the morning when the weather is cooler. Tip: check the park website to make sure the sinkhole boardwalk is open.
Artisan Breads and Pastries at Uppercrust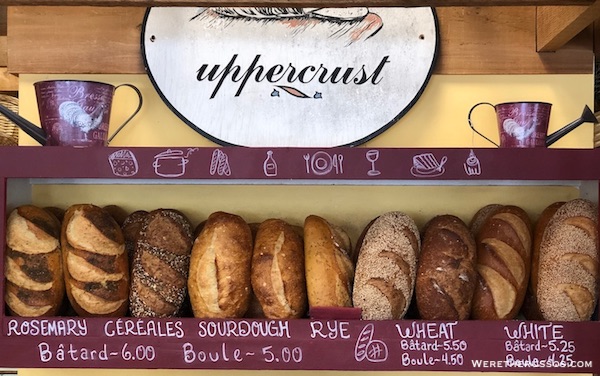 For regular readers of our travel guides, you know we love to find artisan breads everywhere we go. The most popular loaf at Uppercrust is the rosemary, which also happens to be our favorite. In addition to freshly baked breads, the bakery also has a wide selection of pastries ranging from croissants to savory tarts.
Butterflies and a Mammoth at Florida Museum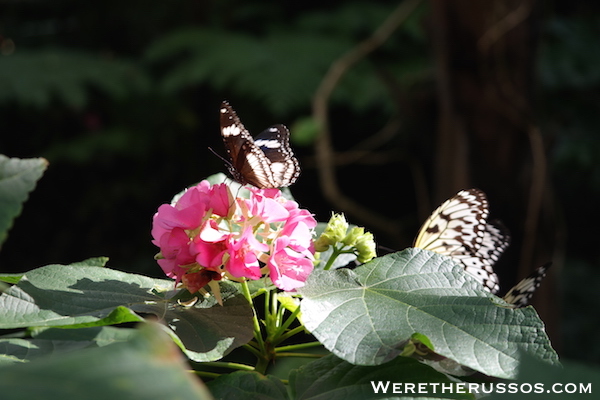 Stand in front of a Columbian Mammoth from the last ice age or relax on a park bench inside the Butterfly Rainforest. During our visit, we found out butterflies love to land on Joe's head. There is a fee to see the butterflies unclose, but general admission to the museum is free.
Where to Camp in Gainesville, Florida
We camped on our family's driveway in the ProMaster conversion van. If driveway surfing is not available, here are some other options.
To quickly find campgrounds, RV dumps, propane fills, potable water and more RVing/camping resources we use Allstays. Check out our AllStays Review.
Find nearby Harvest Hosts. Members have access to vineyards, farms, museums, breweries and more. Read our Harvest Hosts Review or use our referral link to receive a discount.
Check Boondockers Welcome to see if there's a host member in the area that can accommodate an overnight RV stay. Read our Boondockers Welcome Review or use our affiliate link to sign up.