I spent many of my childhood summers going on road trips with my family and we never left the house without games to keep everyone entertained. With limited room in the family mini van, our road trip games were always compact and easy to play. Fast forward to today, Joe and I live out of a pop-up truck camper, which means we have very limited room for RV games. So this is a list of our favorite camping games that don't take up much room in your RV. That means full size cornhole and ladder golf not included.
Get ready to have a great time on your next camping trip! Oh, and these games make for a great gift for the camping and RV enthusiasts in your life.
You might be wondering "why do I need games when I'm enjoying the great outdoors?" Well, there's the long drive to and from where you're going, the weather could take a turn and you're rained in for the day, or maybe you just want to kick back and play a fun game after a long hike.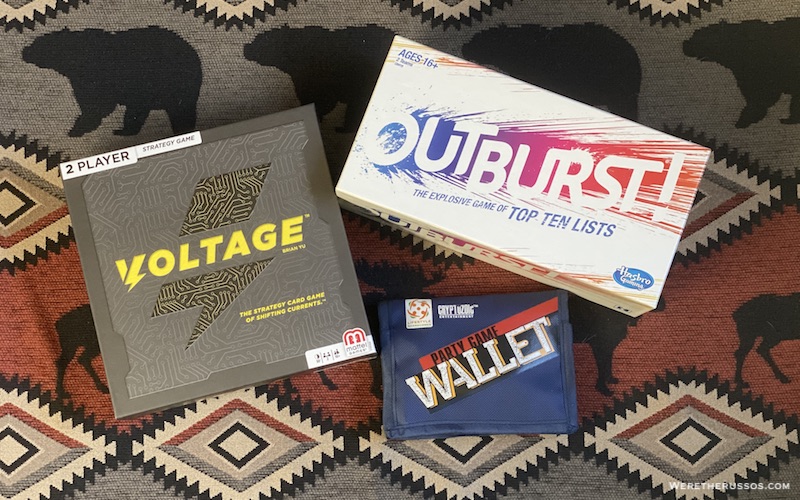 RV Games For Everyone