During our RV downsizing journey, we looked at quite a few small travel trailers. The number one requirement was the travel trailer had to be lightweight. Specifically, we were looking for travels trailers under 3,500 pounds. Between all the research, visiting dealers and attending RV shows, we got to check out quite a few small camper trailers.
This is a round up of some of our favorite lightweight travel trailers under 3500 lbs.
Small Travel Trailers Under 3,500 lbs (A-Z)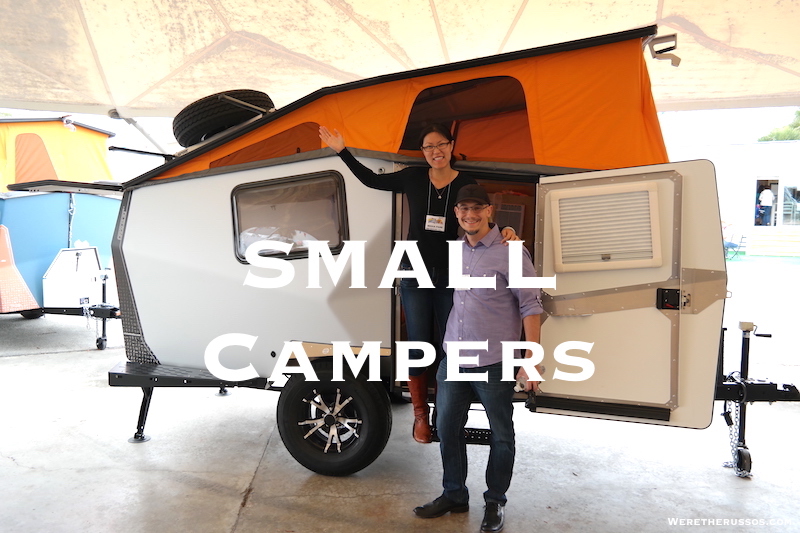 Other Small Camper Trailers to Consider
These small camper trailers are over 3,500 pound GVWR (gross vehicle weight rating), but worth looking into if you're in the market for a small pull behind camper.
Layout, length, GVWR. There is quite a bit to consider when shopping for a small travel trailer. Try out a few travel trailers to see which one is the right fit for your camping needs.
>>Browse Small Travel Trailers for Rent<<