Some of the links below are affiliate links, which means we will earn a commission on the products or services you purchase using the links. There is no additional cost to you and the earnings help keep this website running. Read the Affiliate Disclaimer for more information.
Mammoth Cave National Park is a great travel destination for caving, hiking, kayaking and canoeing. We made a stop here on our way to Louisville, Kentucky. Had we know about all the things to do and see at the park, we would have planned a longer stay.
Mammoth Cave National Park
We did have time to go on the self guided discovery tour at Mammoth Cave National Park. Lucky for us, it was National Park Week and the tour was complimentary (normally $5/per person). The well paved path to the entrance of the cave was covered with lush green trees. We were met by a park ranger who walked us through safety procedures and rules for exploring the cave. One main issue she addressed was white-noise syndrome carried by the bats that live inside the caves. Although not harmful to humans, visitors are asked to walk through a solution on the way out to prevent transmission outside of the cave.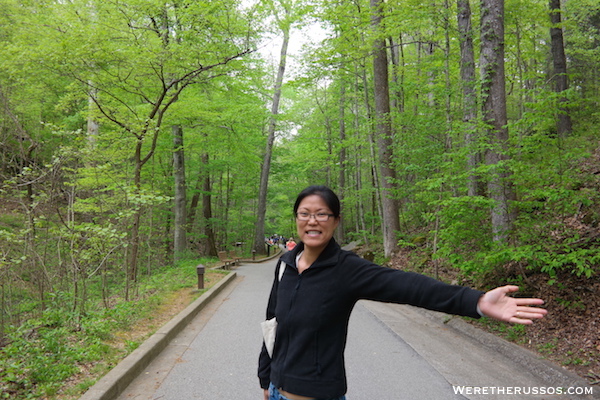 The entrance to the cave is a series of long steps around a beautiful waterfall. The minute we reached the bottom of the steps, we felt the temperature change.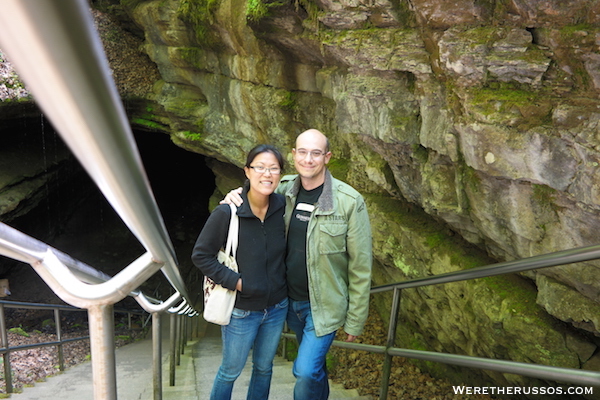 The cave was right around 58 degrees during our visit. We did bring coats and hats to stay warm. This allowed us to hang out in the cave for as long as we wanted. Some visitors in shorts and t-shirts were rushing out of the cave.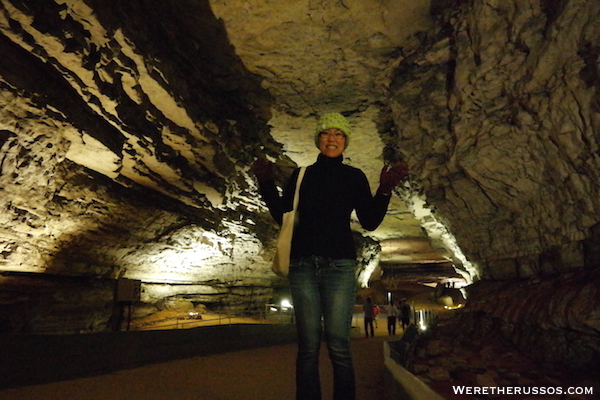 There are two ranger stations inside the cave. Visitors can ask questions and learn interesting facts about the cave. There is a wild cave tour that is six hours long and includes free climbs through the cave. We would love to take this tour on our next visit.