Some of the links below are affiliate links, which means we will earn a commission on the products or services you purchase using the links. There is no additional cost to you and the earnings help keep this website running. Read the Affiliate Disclaimer for more information.
Bourbon, slugger, and Derby are three words that come to mind when I think of Louisville, Kentucky. We spent a week exploring the city and all that it has to offer. Unlike our other travel posts, there is no mouth watering food featured in our list of things to do in Louisville. If you do find yourself in Louisville, be sure to get a famous maple bacon donut. We had our fill at a bakery on the Indiana side.
Things to Do in Louisville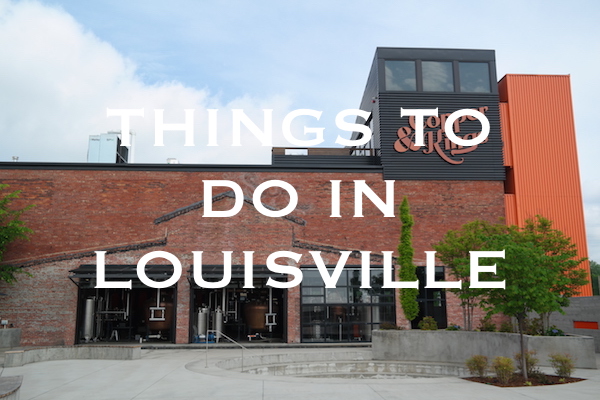 Bottle Your Own American Brandy
There is more than bourbon in Kentucky. One of our favorite non-traditional stops in Louisville was at Copper & Kings Distillery. The distillery tour is one of the best we've experienced. The tour ends on the rooftop with a great view of the area. Be sure to sample their Absinthe, our favorite was the ginger flavored Absinthe. The distillery also offers a program where you can bottle your own barrel strength brandy.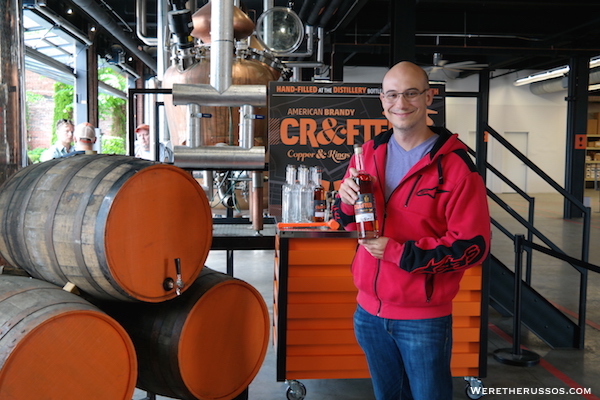 Play Underground in an Old Limestone Mine
The Louisville Mega Cavern is an old limestone mine that has been converted into a large underground playground. There is something for everyone from an underground zip line course to a historic tram tour. Zip lining in the dark was quite an experience, but the highlight was the tram tour. Our guide was funny and knowledgable. If you enjoy history and learning interesting facts, the tram tour is a must.
Take a Selfie With the Gold Statue of David
Take a stroll downtown and you will not be able to miss the gold statue of David.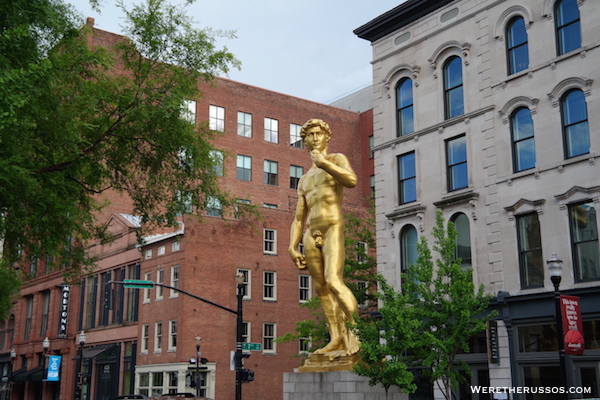 Start the Bourbon Trail at Bulleit
The Bulleit Frontier Whisky Experience is a must if you're going to tackle the Bourbon Trail. The one hour walking tour ends with four samples in the tasting room. Our favorite parts of the tour was learning about how barrels are made.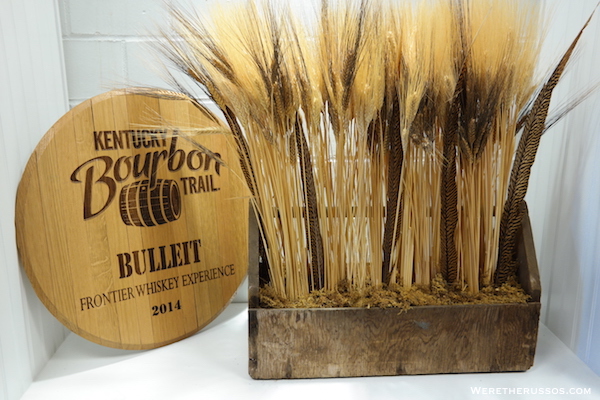 Learn the History of the Kentucky Derby
The Kentucky Derby only happens once a year, but the Derby Museum is open all year long. Learn the history of the Derby and if you have time, go on thee back lot tour. We were in town right before the race and got to watch Derby horses out for their morning practice.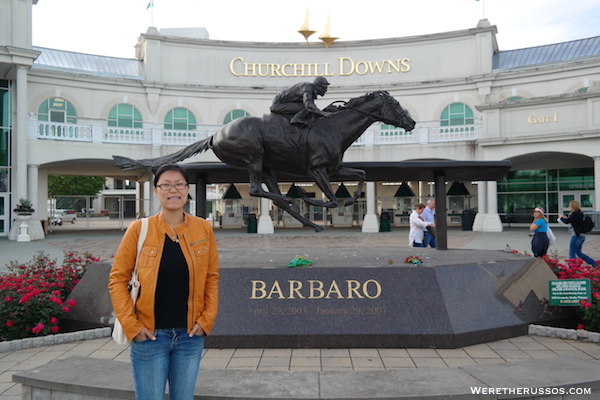 Swing a Game Bat at the Slugger Museum
Did you know the Louisville Slugger Museum & Factory is kept at a 45-50% humidity to keep the billets from cracking? There are humidifiers throughout the factory to do just that. Maple is the most popular wood choice for major league players. A player that plays 160 games will go through 80-100 bats in a season.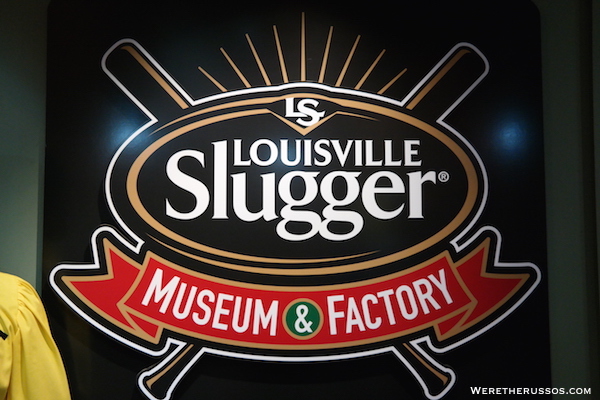 Where to Camp in Louisville, Kentucky
We got to camp on friend's driveway in our RV. Below are some options.
To quickly find campgrounds, RV dumps, propane fills, potable water and more RVing/camping resources we use Allstays. Check out our AllStays Review.
Find nearby Harvest Hosts. Members have access to vineyards, farms, museums, breweries and more. Read our Harvest Hosts Review or use our referral link to receive a discount.
Check Boondockers Welcome to see if there's a host member in the area that can accommodate an overnight RV stay. Read our Boondockers Welcome Review or use our affiliate link to sign up.