Some of the links below are affiliate links, which means we will earn a commission on the products or services you purchase using the links. There is no additional cost to you and the earnings help keep this website running. Read the Affiliate Disclaimer for more information.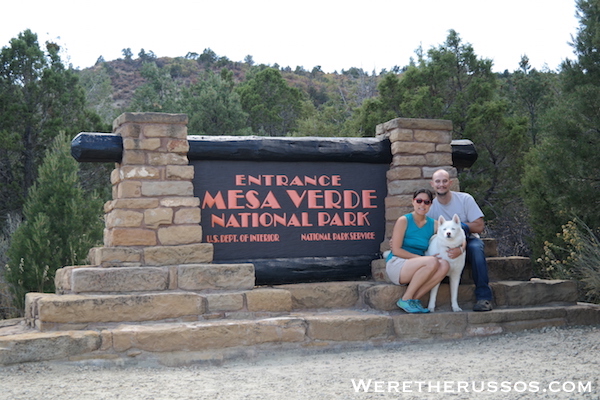 National Parks have been one of our favorite destinations and each one quickly becomes a favorite. Mesa Verde National Park in Colorado gave us a glimpse of how the Ancestral Pueblo people lived. The park has over 4,500 archeological sites including 600 cliff dwellings, five of which are open to the public. Spruce Tree House and Step House are open for self guided tours, while Balcony House, Cliff Palace, and Long House are available through guided ranger tours. One could easily spend a full day at the park and still have more to see and explore.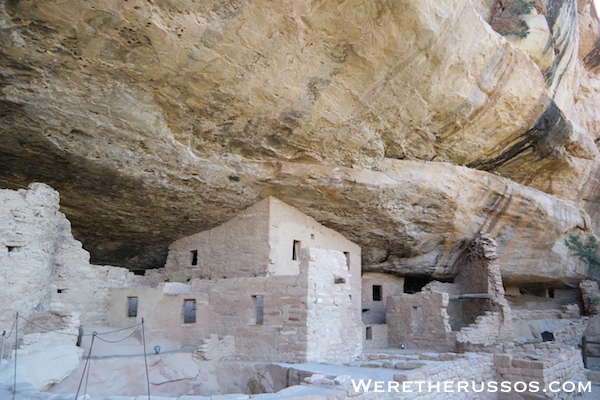 During our visit, we drove the 40 mile loop to the Archeological Museum and went on the self-guided tour for Spruce Tree House and Far View. All the guided ranger tours were closed for the season.
Spruce Tree House, the best preserved cliff dwelling, made the visit worthwhile. The walk down to the dwelling and back up is 1/2 mile on a winding paved path with an elevation change of 100 feet. There were plenty of areas to stop and learn about the natural habitat, which made the climb up and down quite enjoyable. Rangers were available on site to answer questions and provide insight on how the Ancestral Pueblo people lived.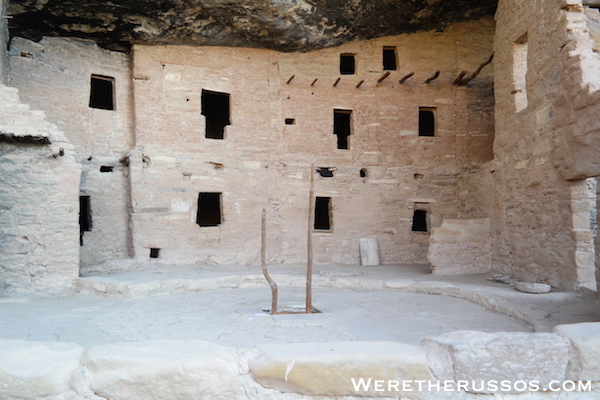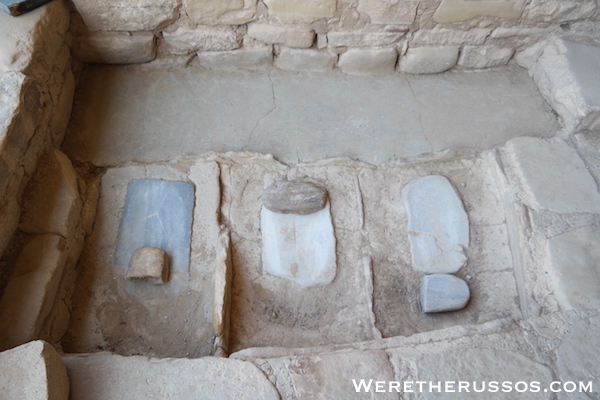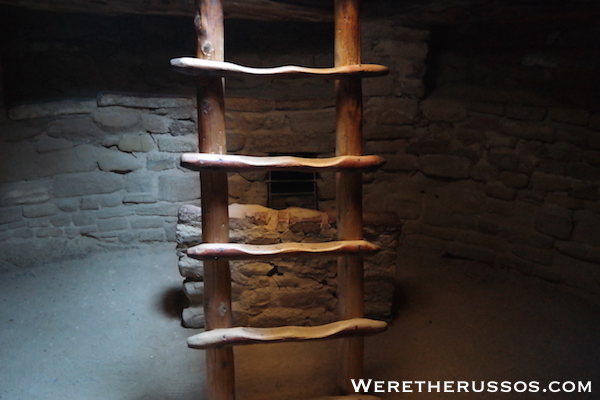 We parked the RV in Cortez, Colorado and drove the Jeep to the park for a half day visit. There is a campground at the park that's first-come, first-served with a dump station. We may stay here the next time we visit Mesa Verde to allow us more time to see everything and go on the guided ranger tours.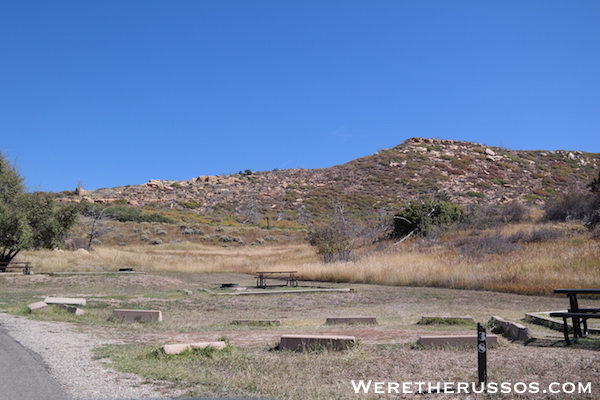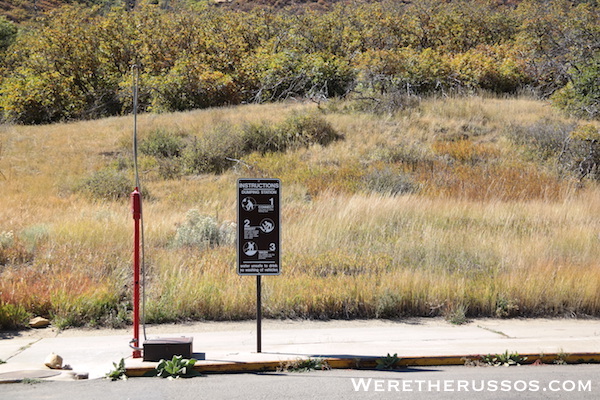 After our morning at the park, we grabbed a late lunch at a local drive in burger joint called Burger Boy. Then we packed up the RV and drove to Four Corners National Monument.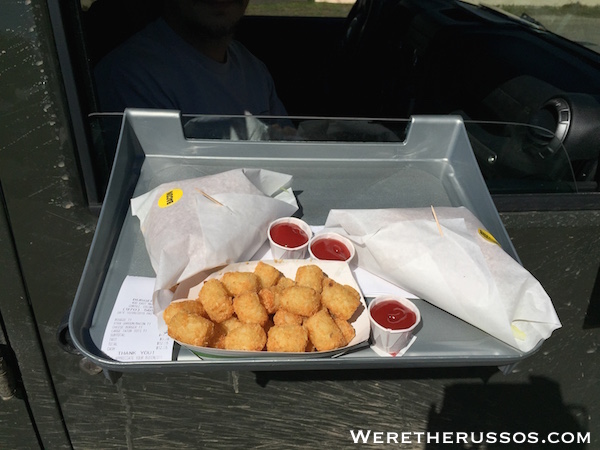 Do you have a favorite National Park? Leave a comment below.