Some of the links below are affiliate links, which means we will earn a commission on the products or services you purchase using the links. There is no additional cost to you and the earnings help keep this website running. Read the Affiliate Disclaimer for more information.
As we make our way east, free camping is becoming difficult to find. We did find a great free camping spot in Tucson, Arizona. Eight miles west of the city on Ajo Highway, the BLM land is along the edge of an Indian Reservation and close proximity to Tucson Mountain Park. The area is quite small with well established campsites. The sites are close to each other – not the type of place to go for peace and quiet.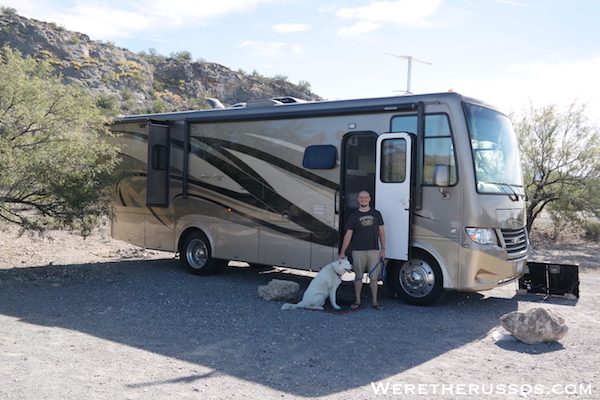 Free Camping Tucson, Arizona
This was our first time boondocking or dry camping on BLM land and we weren't quite sure what to expect. There are multiple entrances into the campground – GPS coordinates 32.157842,-111.115391. Some entrances are narrow and steep with brush on either side that could easily scratch a camper or cause it to bottom out. The roads are mostly dirt with some rocky areas and large ruts. Unfortunately we saw a Class A with a toad bottom out on a dip. Make sure to scope out the area if you camp here.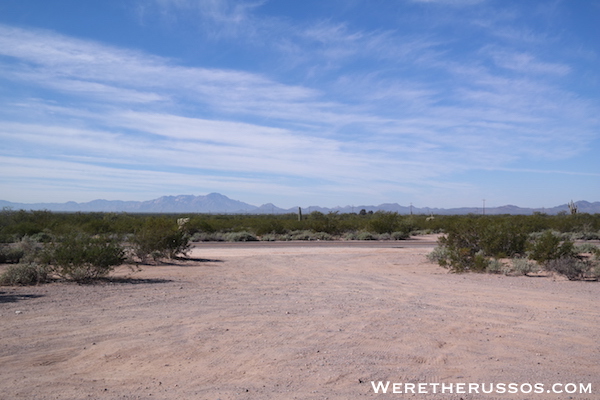 There is a 14 day limit with no amenities. The area was more than half full with tent campers, truck campers, small travel trailers, fifth wheels and motorhomes. Most campers stayed for a night or two then moved on to their next destination.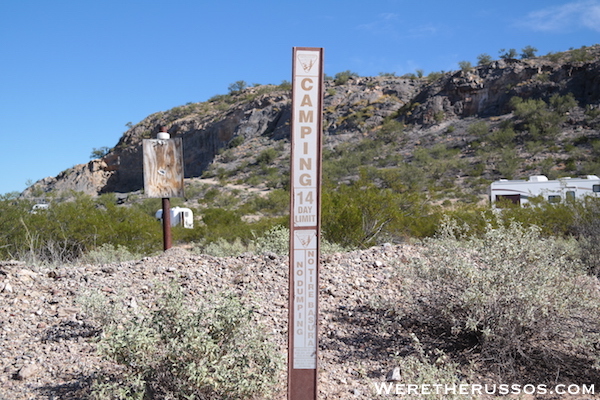 This free camping spot is not ideal for anyone looking to get away from it all. However, if you don't mind neighbors, it's a decent free camping spot near Tucson, Arizona. We found it to be a convenient place for to spend a week and see the sights. We visited Pima Air Museum, which ended up being the highlight of our time in Tucson.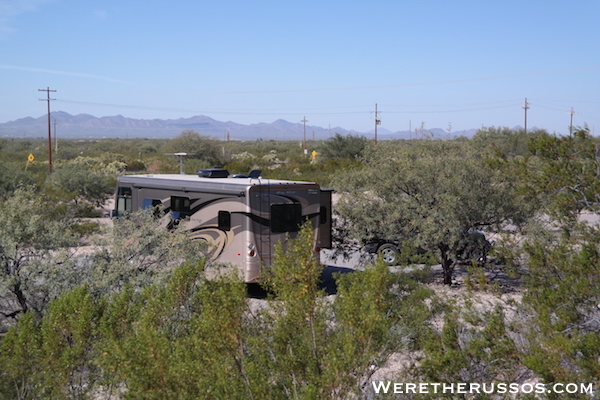 One great thing about our time here was the solar power. The 100 watt portable solar unit kept the coach batteries charged. We didn't have to run the generator for eight days. Normally we have to run the generator for an hour or two each day when dry camping.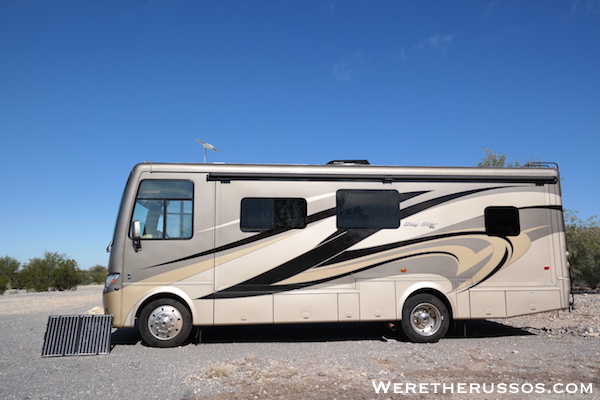 The desert sunsets were beautiful. The locals have a saying "when the mountains turn pink, it's time for a drink."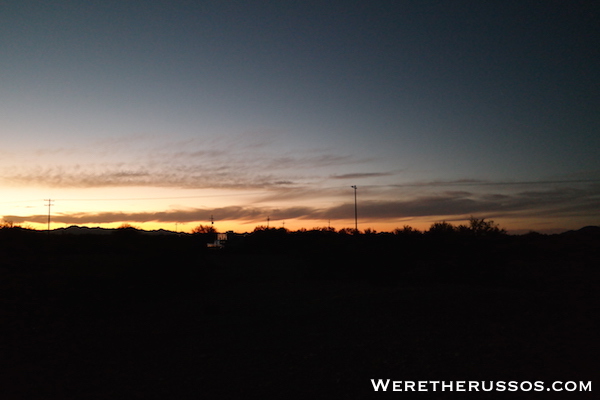 Since there are no amenities here, we found a free dump station at the Shell gas station near the air museum.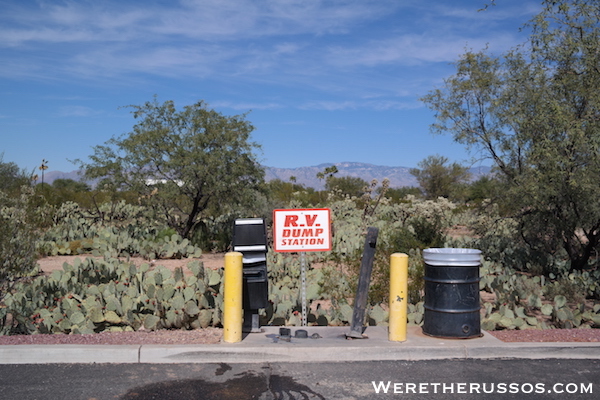 There was good AT&T cell/data coverage at the campground. There is a Skeet Club nearby and activities can be heard during the day. The club also has RV hookups for members at a decent price. We drove by and probably saw over a 100 RV's ranging from Airstreams to Prevosts all lined up behind the firing line.
If you enjoyed this post, check out more Free Camping posts.