Some of the links below are affiliate links, which means we will earn a commission on the products or services you purchase using the links. There is no additional cost to you and the earnings help keep this website running. Read the Affiliate Disclaimer for more information.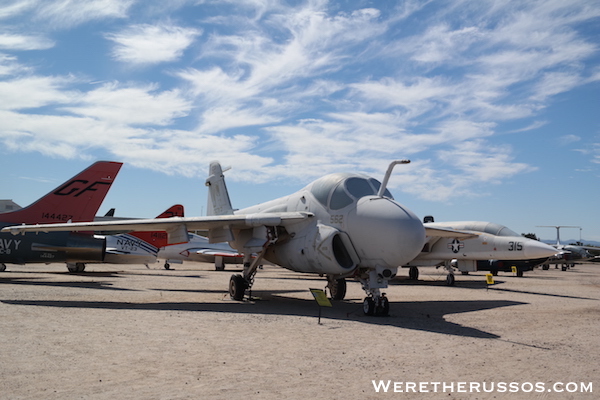 Pima Air & Space Museum, located in Tucson, Arizona, has four football fields worth of indoor hangars filled with planes and over 150 more parked outside spanning 100 years of aviation history. This is one of the biggest (4th largest) and best collections of aircraft in the country.
Thanks to the dry desert heat, planes store well in the climate. Being lovers of aviation and history, we love to seek out air museums everywhere we visit. It's even better when the museum is dog friendly.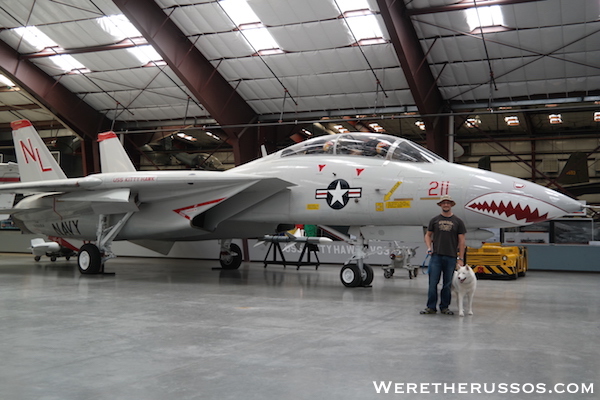 The collection of planes at the museum is incredible. The main hangar has a variety of planes ranging from modern fighters to vintage aircraft. Hangars #3 and #4 house the European and Pacific theater WWII planes, respectively. The 390th Memorial Museum hangar has a B-17 "Flying Fortress" from the 390th squadron and artifacts pertaining to them. During our visit, one of the pilots from the B-17 in the museum was on site to share his stories and answer questions. He tries to come every Thursday and the personal stories he shared were riveting. We wished we had more time to hear more about all of his experiences.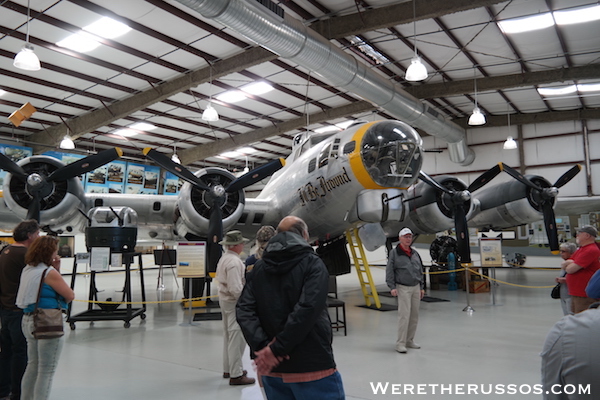 There is also a Space Gallery hangar, but we were pressed for time and did not make it over there. Each of the five hangars have dedicated volunteer docents, most of whom served our country, and each one is happy to answer any questions and provide a guided tour through the hangar. Walking around and reading about each aircraft is one thing, but having someone there to share stories about the aircraft makes it come to life.
Outside, there is a vast collection of planes ranging from WWII to the new Boeing Dreamliner. Because of the dry Arizona climate and concrete like soil, the planes are very well preserved. We took an hour long guided tram tour (additional $6/person) that covered many of the planes on display. With more time, we would have walked around after the tram tour to see everything up close and at our own pace.
One of the few remaining B-36J Peacemaker is also on display outdoors at Pima Air and Space Museum. For a full list of the aircrafts at the museum browse the directory.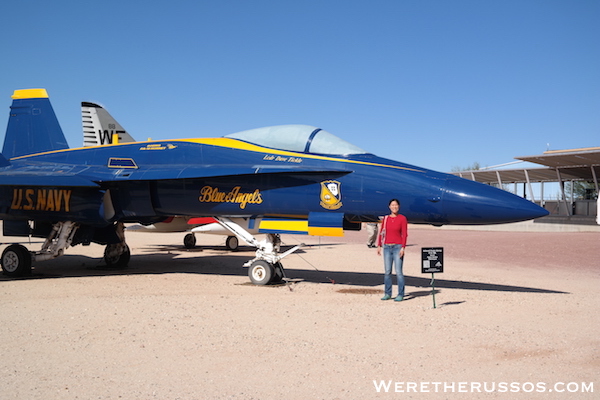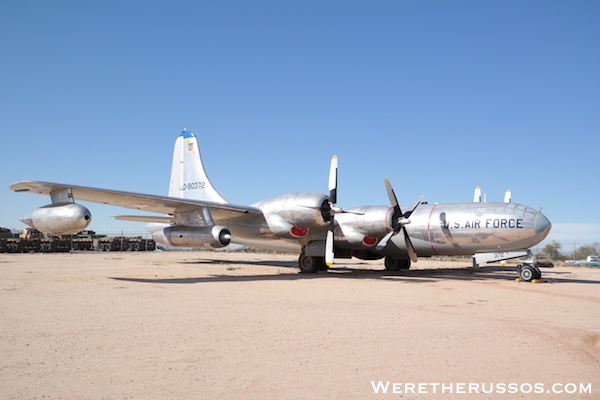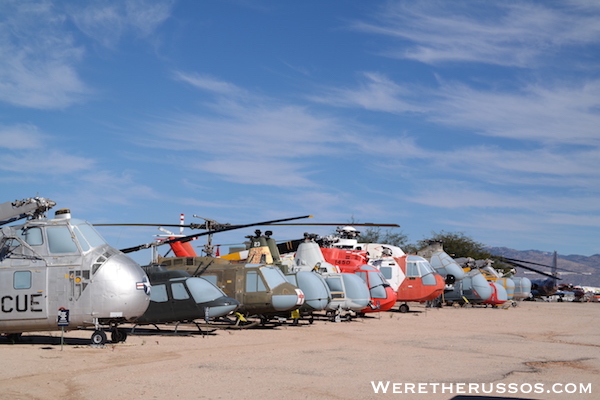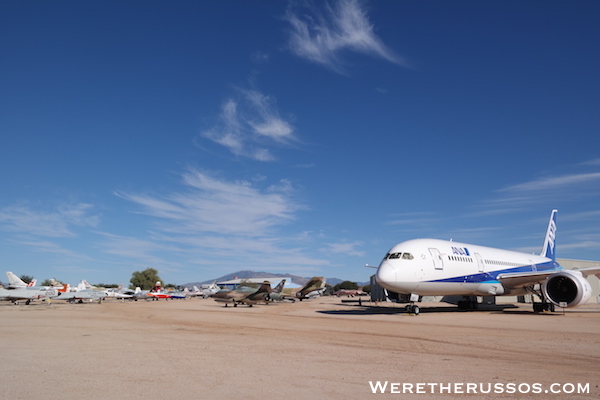 One great things about Pima Air & Space Museum is that well behaved dogs are allowed on a leash throughout the hangars and outdoor area. We were able to bring our Husky along for the day and there were water bowls throughout the facility for him to drink from. Every time we walked into a new hangar, all the docents were excited to meet Leo. One of the gentleman served in Vietnam as a dog handler was especially taken with him.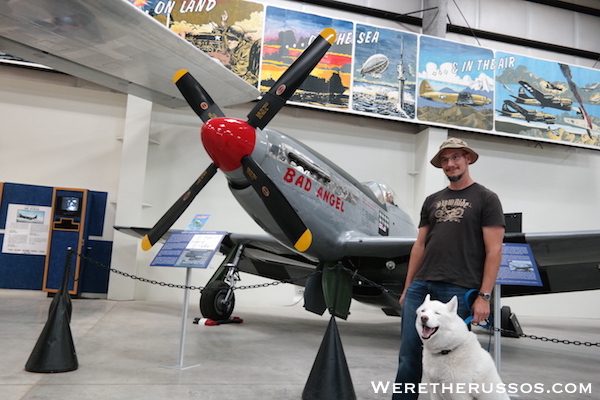 We highly recommend a trip to the Pima Air & Space Museum and definitely plan on spending the whole day. A separate tour is offered of the "Boneyard" at the Davis-Monthan Air Force Base. We've heard this 75 minute tour is also worth taking, but due to time restrictions we didn't get to go. If you decide to visit the museum, plan to arrive early and spend the entire day, and maybe a second day, to be able to see everything. There is a cafe on site and they even serve Thrifty Ice Cream!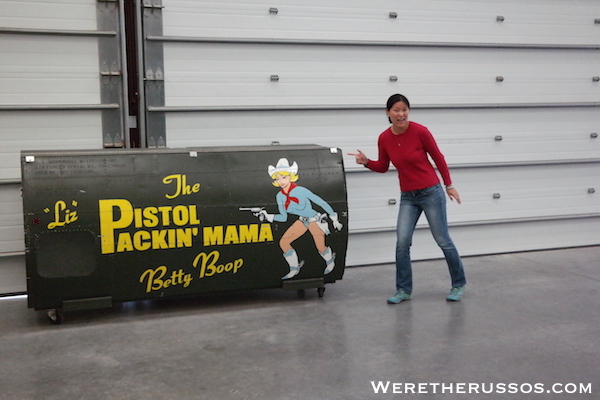 We also found a great spot for tamales after our day at the museum called Tucson Tamale. Our favorites were JoJo – chipotle beef and cheese, Santa Cruz – red chili beef and olives, Santa Fe – pork loin with green chili sauce and their seasonal Thanksgiving tamale loaded with turkey and cranberry. So good!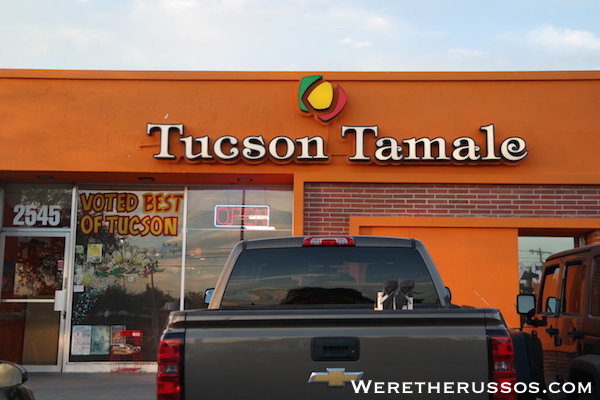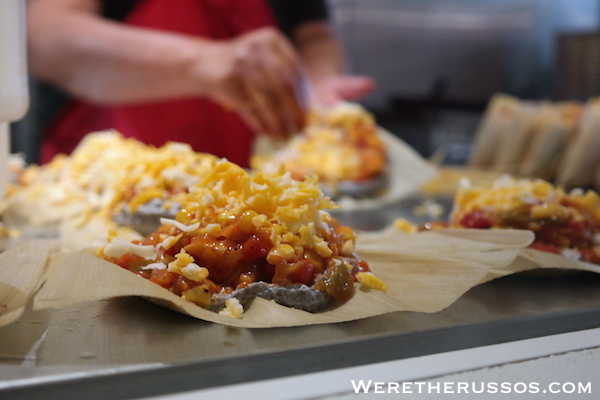 Need accommodations? We stayed at a free BLM campground outside Tucson, Arizona.