Some of the links below are affiliate links, which means we will earn a commission on the products or services you purchase using the links. There is no additional cost to you and the earnings help keep this website running. Read the Affiliate Disclaimer for more information.
Thought I would start this post off with a photo of "Lazy Leo" at Lazydays RV Resort Tampa, Florida. Don't worry, this is what Leo looks like when he's passed out and dreaming about chasing squirrels.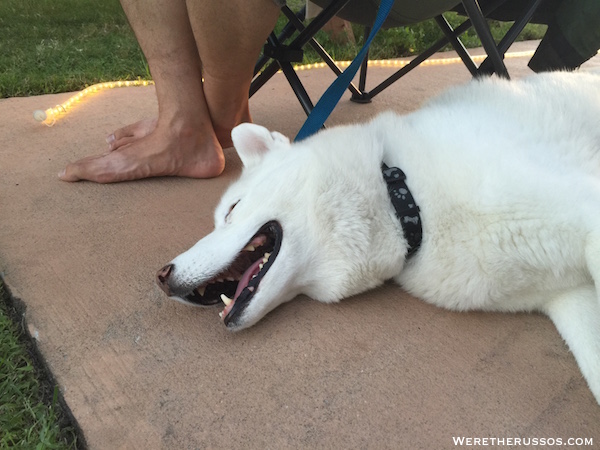 Lazydays has to be one of the most convenient RV resorts we've stayed at. You can shop for RVs, buy accessories, enjoy a meal, hit the jacuzzi, get a work out in and get your RV serviced all at the same place.
Lazydays RV Resort Tampa, Florida
The resort is connected to the dealership and if you're driving down Mango Road, the turn is past the road to the dealership. The registration office is right up front with plenty of designated RV parking spots. At check-in we received our site assignment, park map, meal tickets and monthly seminar schedule.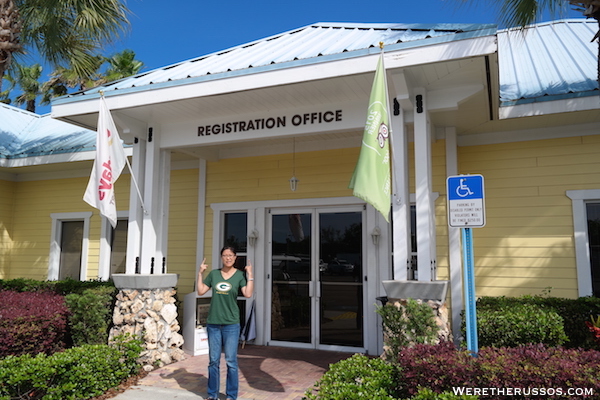 The roads were wide, paved and well maintained. On the day we arrived, there was a landscaping crew going around to trim the trees between each site.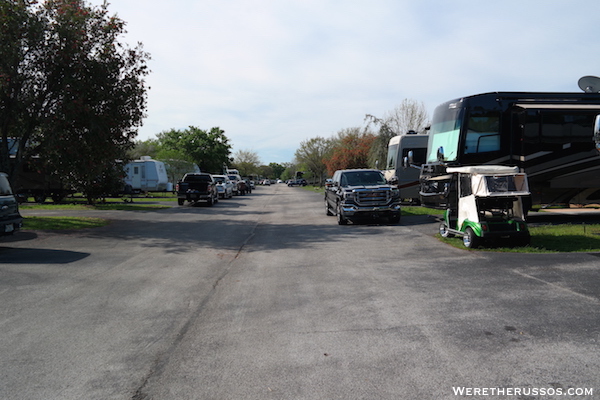 There are 300 full hookup back-in sites at the resort and we spent four nights in site 258, which was $46/night. That included two breakfast and two lunch meal tickets each day.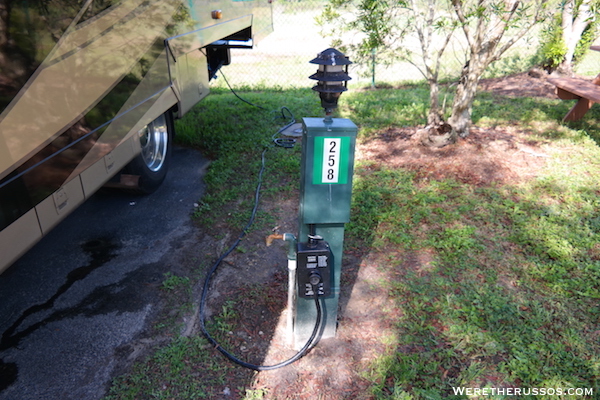 Our site was very clean, fairly level, included a concrete pad and a picnic table. Every morning we received the local newspaper and every afternoon the trash was picked up from our site.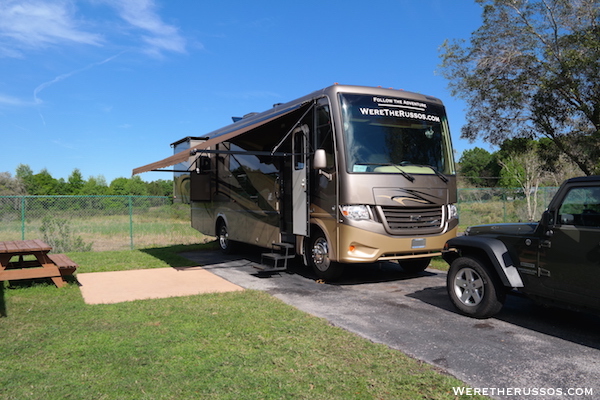 The amenities are all at the front of the resort including the pool and jacuzzi area.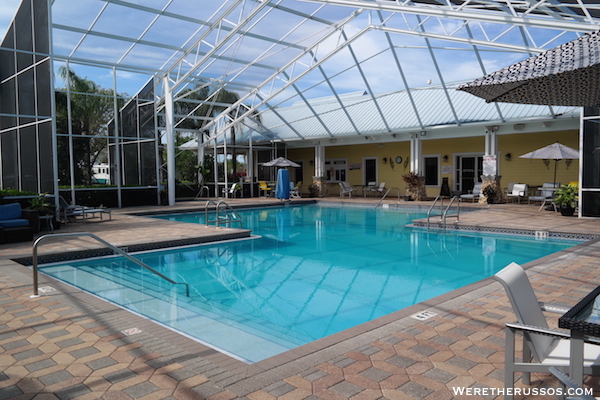 Exit 10 Restaurant and Pub is connected to the pool and there is a take out window where guests can order food and drinks to enjoy pool side.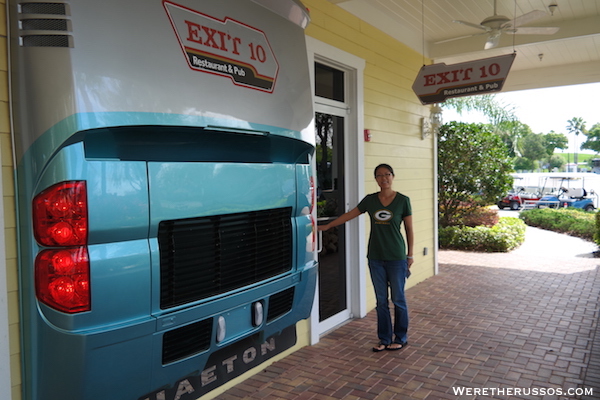 We took advantage of the daily happy hour which included 2 for 1 drinks. The service was great and it was neat to hang out in a motorhome inspired pub with dinettes and tire rim bar seats.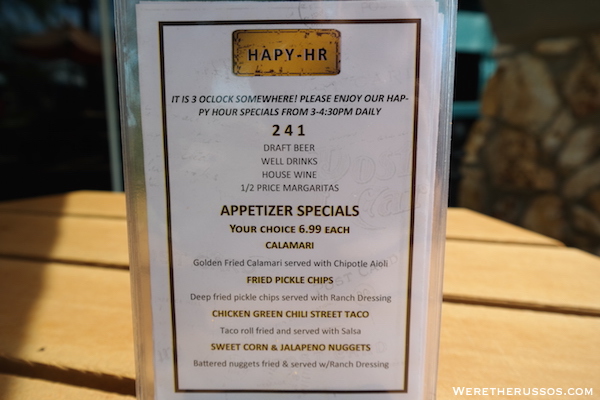 The laundry room was one of the nicest we've seen with brand new looking machines. $2/regular wash, $2.25/heavy duty wash and $1.75/dry.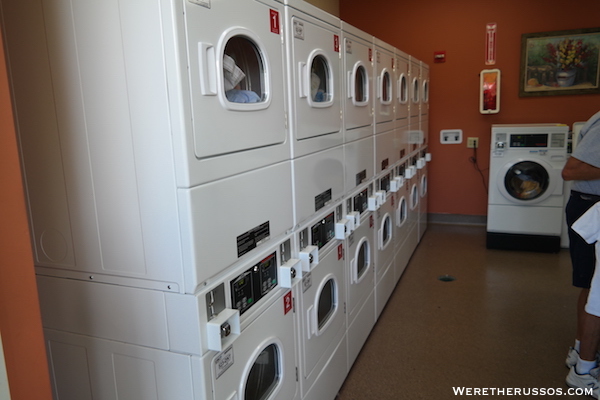 The free breakfast and lunch tickets were for The Front Porch at the dealership which is a hike from the campground.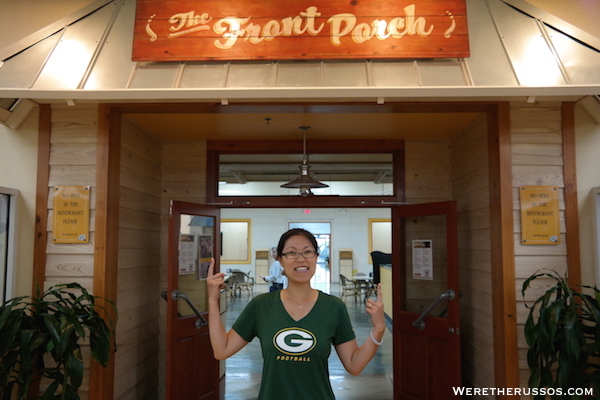 We ended up driving over there to redeem our tickets. Breakfast options included bacon/sausage breakfast sandwiches or bacon/sausage with eggs and potatoes. Lunch options included burgers and hot dogs. The food was free and mediocre at best. We heard from fellow campers that the food at Exit 10 is significantly better – unfortunately you can't redeem your meal tickets there. There is a Cracker Barrel is right around the corner and a better choice for food if you're going to spend the money.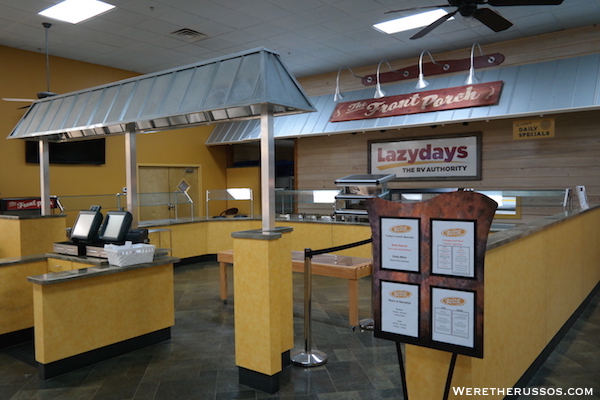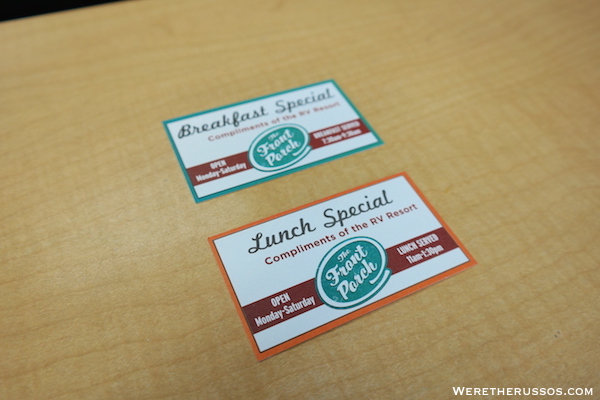 The Lazydays Store is huge and we ended up buying our spare tire (for our spare tire carrier) through them because the price was competitive and it was convenient. Other items were way overpriced and I would recommend doing some price comparison before heading over to the check-out line.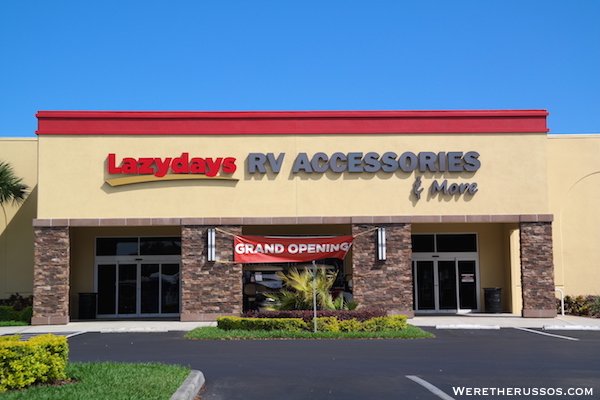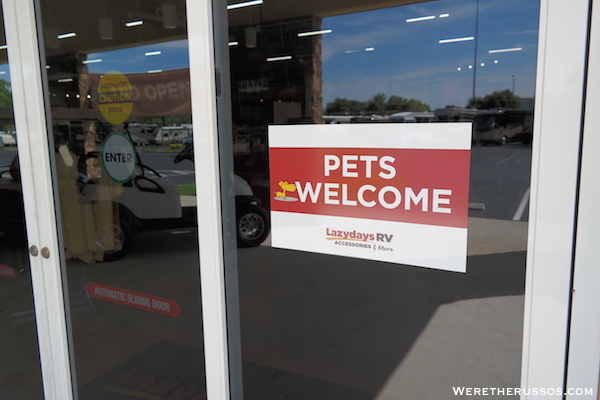 As I mentioned earlier, they also have free seminars every month and a "Driver's Confidence Course" Monday through Friday. We didn't attend any of the seminars, but we did see quite a few people taking the driver's course.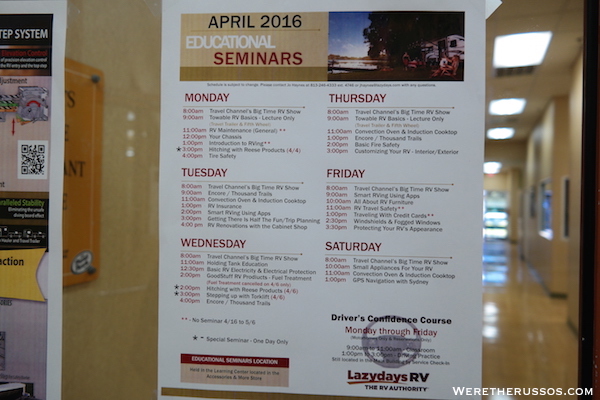 Overall, we enjoyed our stay at Lazydays RV Resort more than we expected. It was convenient for RV shopping and buying accessories. The best part is, they have awesome free wifi (speed and coverage) and the location is a short drive to the Thai food market at the Wat Temple.
Notes:
$39.99+/night off season, $60.99+/night peak season for full hookups 30/50 amp
Back-in sites
Restrooms, showers and commercial laundry
Dog friendly
Good AT&T cell service
Free wifi