Some of the links below are affiliate links, which means we will earn a commission on the products or services you purchase using the links. There is no additional cost to you and the earnings help keep this website running. Read the Affiliate Disclaimer for more information.
When we set out on this journey in 2015, Rio Seco Vineyard & Winery was the first place we called home. Before leaving the Central Coast for the Sierra Nevada, we decided to spend a few nights camping on our favorite vineyard in Paso Robles. Tom and Carol Hinkle started Rio Seco in the 90s to pursue their dream of making wine. Before the transformation, the 64 acre vineyard was the movie set for 80s action packed car chase thriller The Junkman. Now, the small family run vineyard is known for its wines, spectacular views and hospitality. Their motto is, "Come as a friend, leave as family".
Vineyard Camping Paso Robles, CA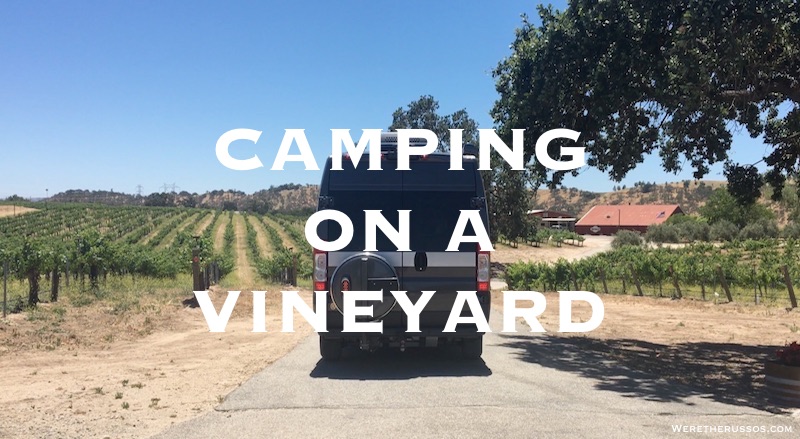 As Harvest Hosts members, we can stay on farms, wineries and museums across North America. Instead of camping at an RV park, we can enjoy unique camping experiences in areas like Paso Robles. Since this was our second visit to Rio Seco, it felt like we were visiting family. Carol's daughter greeted us with a warm smile and showed us where to park our camper van. We were able to stay in the same spot as the first time, which made the experience all the more special.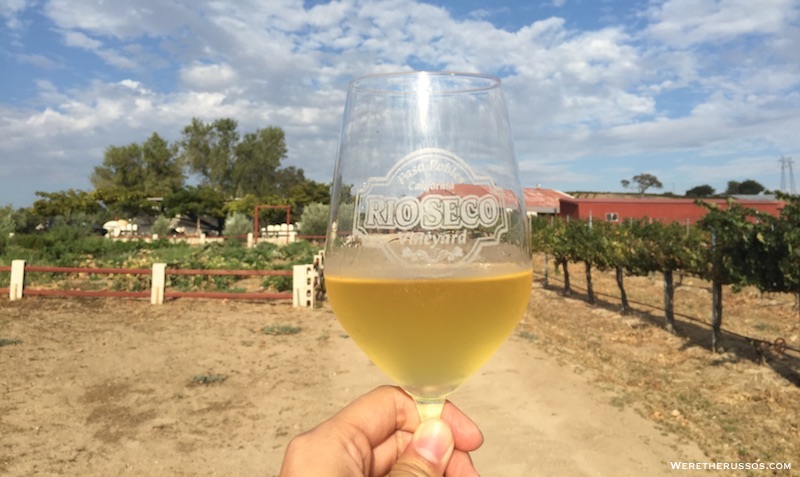 The tasting room at Rio Seco is dog friendly, which means Leo got to join us on our afternoon wine tasting. If you're going to Paso Robles for wine tasting, definitely stop in at Rio Seco. The best part is, you don't need an RV to experience this charming vineyard. There is a guest house with 4 rooms, each with a separate entrance and bathroom. Did I mention you can pay for your stay in wine purchases? Can't beat that, especially since they have many great wines to choose from!
Harvest Hosts
We were able to stay at the vineyard in our RV with our Harvest Hosts Membership. Members have access vineyards, farms, museum and more. Read our Harvest Hosts Review. Use our referral link to receive a discount.