Some of the links below are affiliate links, which means we will earn a commission on the products or services you purchase using the links. There is no additional cost to you and the earnings help keep this website running. Read the Affiliate Disclaimer for more information.
Do images of boudin balls, cracklins, gumbo, beignets and po boys make your mouth water? If so, you may want to step away from the computer screen to avoid any water damage to your device. Still reading? Great! This is a round up of our favorites bites and a guide on where to eat in Lafayette, Louisiana. The city has so much to offer we barely made a dent during our two day visit. Now that we've learned to slow down and stay in an area for a while, we look forward to our return visit and seriously eating our way through the city. Who wants to join us? And if you have any recommendations, leave us a comment below.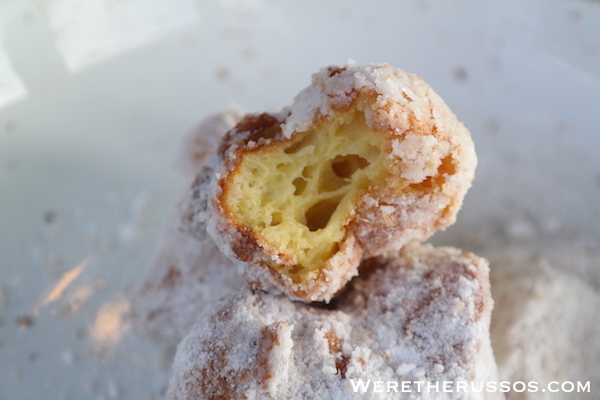 Where to Eat in Lafayette
Billy's Boudin & Cracklin
Get yourself a pepper jack boudin ball or two and a half pound of seasoned cracklins to go. Eat the boudin balls while they're hot and if you have left over cracklins, save it for breakfast. Joe really enjoyed them with his morning coffee. This spot is a favorite and we heard from locals that the lines can get long during peak hours so go during off hours if you don't want to fight the crowds. It's worth mentioning that Billy's is in the City of Scott, the Boudin Capital of the World.
Note: the parking lot is large and easy to get in and out of with a motorhome. So if you're looking for a good rest stop along I-10, be sure to mark Billy's on your map. We pulled in to the parking lot with our 29' motorhome and Jeep Wrangler in tow with no problems.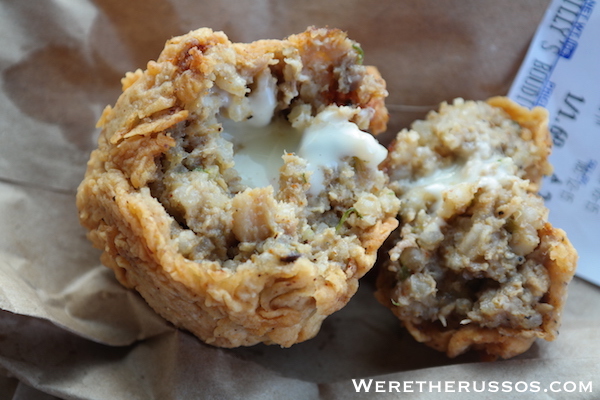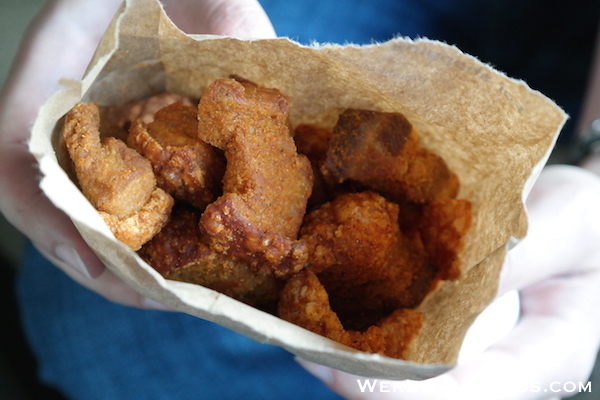 Old Thyme Grocery
Po boys are called "Poor Boys" at Old Thyme Grocery and regulars love their fried shrimp poor boys. The sandwich is loaded with sweet shrimp fried in a light batter and packed into a soft roll with slightly wilted lettuce, a good layer of mayo and sliced tomatoes. It's simple, but delicious and better than any shrimp po boy we've had (including in New Orleans).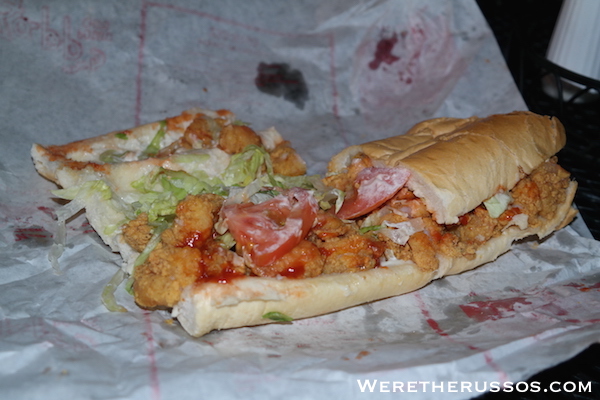 Dark Roux
One of our favorite restaurants in Lafayette has to be Dark Roux. Not only do they make the best beignets we've ever had and we've had Cafe Du Monde and others, but they also make the best gumbo we've ever had. Their Not Ya Grandma's beignets are light and fluffy covered in a generous dusting of powdered sugar, perfect with a cup of chicory coffee. The sausage and chicken gumbo is an explosion of deep rich flavors that makes you ask "how on earth did they infuse all that flavor into the roux?" Another great thing about Dark Roux is that they source their ingredients locally and the menu changes depending on the season and availability of the ingredients. We'd recommend going for brunch.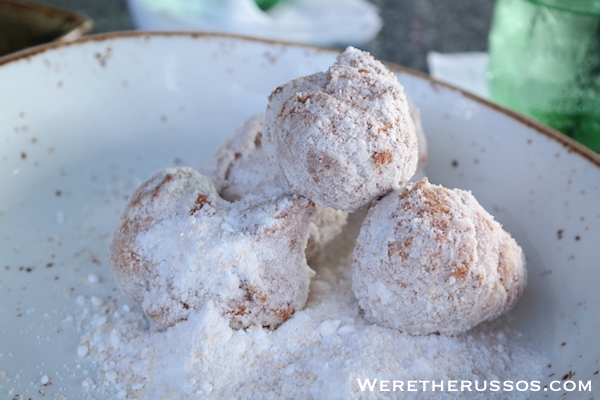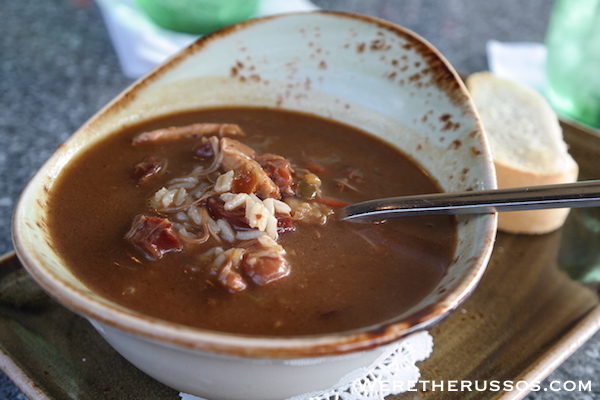 Tabasco Factory
If you're in Lafayette, you might as well drive down to Avery Island to visit the Tabasco Factory and sample all their products. The factory was closed during our visit, but we did discover some interesting products inside the country store including beef chili, ice cream, and Tabasco Reserve, a special version of their famous hot sauce made with distilled white vinegar. We're big fans of Tabasco and have at least three bottles in our pantry at any given time: classic, garlic and chipotle.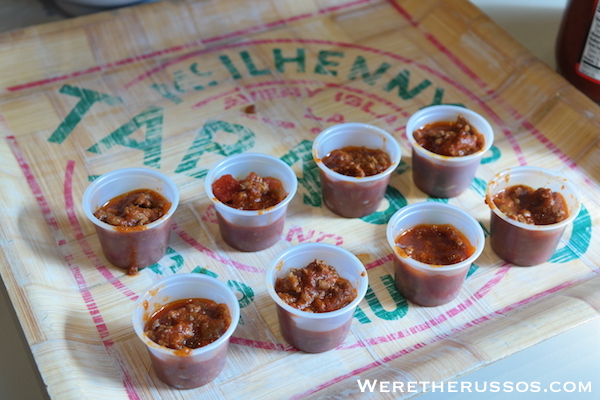 Here are a few interesting facts we learned during our visit:
– Every bottle of Tabasco sold is bottled at the factory.
– Pepper seeds are grown on Avery Island, but the plants are grown in Central and South America.
– Pepper mash is aged in Jack Daniels barrels and when the barrels fall apart, they are sold as wood chips.