We've been struggling with this post for quite a while because not many people read our travel posts and we can't help but wonder if it's worth spending the time to write them. So we are going to change things up a bit and try something different. This post will be a more personal encounter of the time we spent in Pagosa Springs, Colorado. Hopefully you'll find it more interesting than our previous travel posts and will keep you coming back for more. If you have any feedback on our travel posts we would love to hear from you.
As we reflect on the four nights we spent in Pagosa Springs, a few things stand out that really defined our time in the area.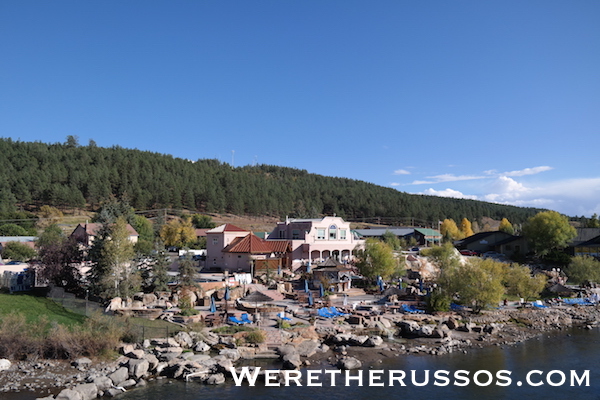 A good or bad meal can define the way we explore a town. We rarely eat out now that we are on the road because we both love to cook and also because our monthly food budget doesn't allow for it. On the rare occasion that we do eat out, we want to have an enjoyable experience. Our first night in town, through recommendations by locals and positive online reviews, we ended up at a popular restaurant and brewery. The enjoyable meal we were looking forward to turned out to be bad beer, bad food and terrible service. After spending two days worth of our food budget, we were both left unsatisfied and disappointed. Not all was bad though, on our way to the parking lot we saw an incredible double rainbow. We did decided not to eat out anymore in Pagosa Springs and instead make each meal at home. This lead to some of the most comforting meals we've made (including our favorite Chinese hot pot) since the start of our journey.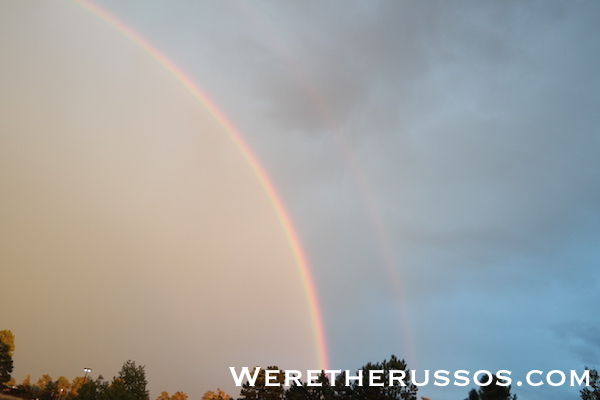 Full hookups are well worth the splurge. A one night stay turned into four nights after we stumbled upon a RV park about 10 miles south of town center right along Blanco Rio river. Up to this point we had stayed in parking lots, campgrounds and fairgrounds, but not a RV park. Since we wanted to stay and explore more of the town we ended up splurging on a beautiful river front spot with an amazing view, full hook ups and nice bath house. For three nights we tossed aside our boondocking ways and enjoyed taking showers longer than two minutes, turning on more lights than we probably needed, charging everything we owned and streaming movies on Netflix with free wifi. Life was also a lot quieter without the generator to run the microwave, heater and more importantly the waffle maker. After our stay, we decided to hookup every once in a while if the place is right.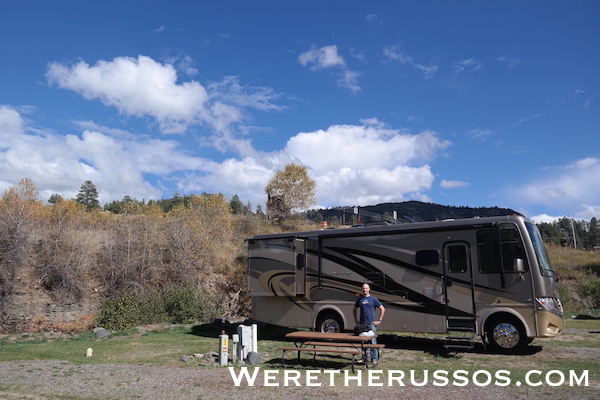 Always be prepared. Our second night at the RV park, we both receive an alert on our phones that a flash flood advisory was in effect in the area and the river 10 feet behind our campsite was at risk of flooding. We had no idea how bad the situation would get and decided to pack up the RV and make it ready to drive should the river start to rise over the bank. The warning was in effect until midnight, so we stayed up to keep an eye on the water level. Luckily the water never made it over the bank and we woke up to a crisp sunny morning. When we ran into the owners the next day, they told us that earlier in the season, the river did rise high enough to come over the bank and flood the row we were parked in. They had to move everyone to higher ground – good thing we kept an eye on the water level all night. That was our first weather "scare" and good practice for other situations along the way – we also now check our weather apps a lot more often!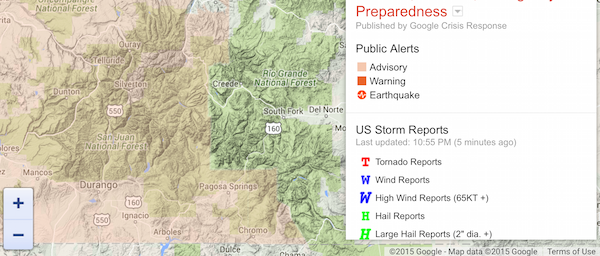 Forest roads are too much fun. The main reason we tow a Jeep Wrangler is so we can go off roading and there were some great trails around Pagosa Springs. Our favorite was East Fork Road which took us deep into the San Juan National Forest. The road is known for being treacherous past the Silver Falls sign and a 4×4 high clearance vehicle is recommended. We found several dispersed camping spots throughout the drive and wished we had a tent to camp in over night. That got us thinking about possibly converting the Jeep into a camper for when we go on off roading adventures and can leave the RV behind at a safe place.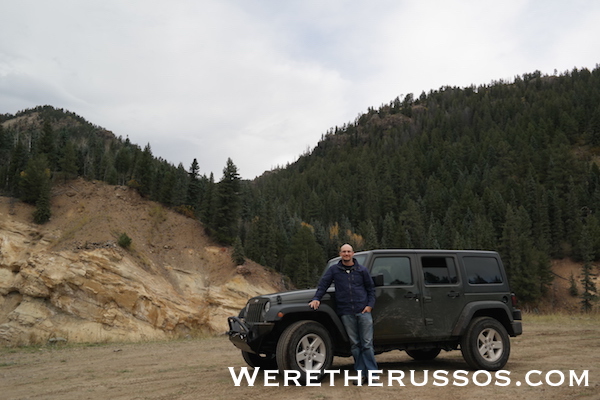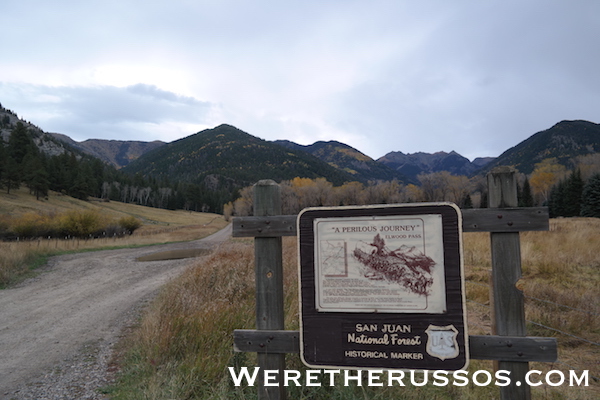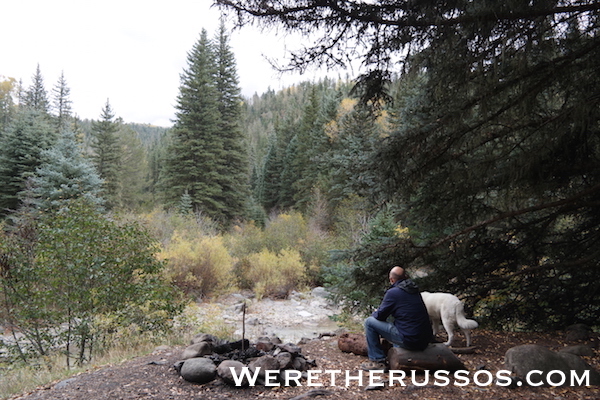 So could we live here?
The main reason we stayed the extra nights was to explore the area and see if it's a place we could one day settle down in. Pagosa Springs is probably not a town we could live in full time, but we could see ourselves living there June through September. Off roading, hiking, fishing and hot springs would keep us entertained during those months, but the limited access to great health care, internet and diverse grocery stores in particular Chinese ingredients makes it hard to be able to settle down in the area. We really enjoyed the town, seeing the sights and meeting locals. Almost everyone we met moved to Pagosa Springs from somewhere else because they fell in love with the town. Let's not forget about the hot springs, which the town is known for. We even soaked in a local spot right along the San Juan River which was a nice way to cool off after soaking in the 100+ degrees spring water.