Some of the links below are affiliate links, which means we will earn a commission on the products or services you purchase using the links. There is no additional cost to you and the earnings help keep this website running. Read the Affiliate Disclaimer for more information.
Seven Mile Parking is a private parking area outside Arches National Park, where RVs, cars and off-road vehicles can park for the day or park overnight. If you're looking for an alternative or back up overnight parking option around the area, Seven Mile Parking is an option.
Seven Mile Parking – Camping Outside Arches National Park
We found this parking area because Goose Island Campground along the Colorado River was full. At the time we had a Class A motorhome towing a Jeep Wrangler. Due to size and clearance, dispersed camping options in the area were limited.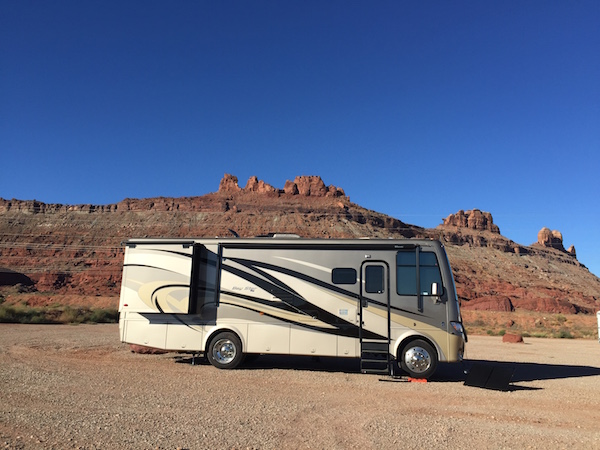 Seven Mile Parking is a dirt and gravel lot right off highway 191. Look for the Gemini Bridges Trailhead and you will find this parking area next to the railroad tracks.
If you're headed north on 191, make a left hand turn on BLM 261.
If you're headed south on 191, make a right hand turn on BLM 261.
The turn off into the lot is paved, but the drive up and the lot is gravel and fairly flat.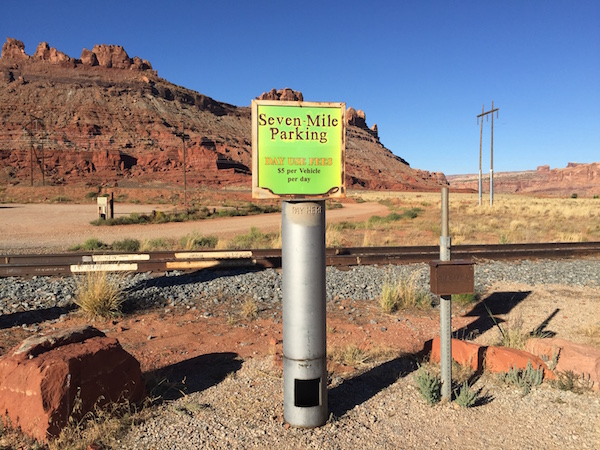 Day use fee is $5 per day per vehicle.
Overnight parking fee is $30 per in the general area and $40 per in one of the established campsites. When we stayed here in 2015, the cost was $5 per vehicle per night. We paid $10 to park the RV and tow vehicle.
Don't expect much in terms of amenities. There are picnic tables, a portable restroom and dumpster.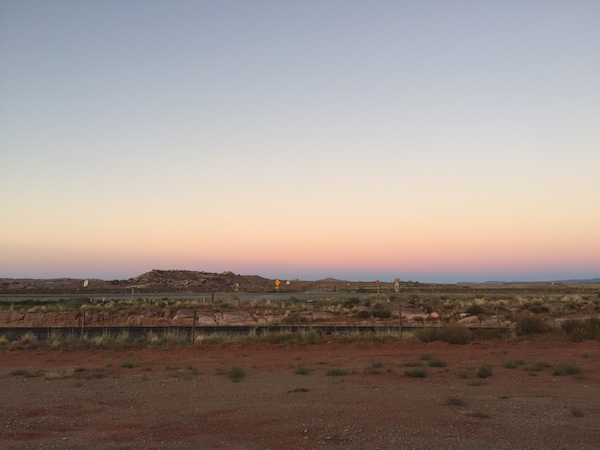 Expect train and traffic noise as the parking area is right along the highway and the train tracks.
For those who have an off highway vehicle, Gemini Bridges Trail is a fun trail with great views.
Editor's Note: This post was originally published on September 25, 2015 and has been updated for comprehensivenes