Some of the links below are affiliate links, which means we will earn a commission on the products or services you purchase using the links. There is no additional cost to you and the earnings help keep this website running. Read the Affiliate Disclaimer for more information.
Fort Collins, Colorado is one of the most beer focused cities we have visited so far. From large breweries to microbrews producing a spectrum of beers, there is something for every beer enthusiast. This is a round up of our favorite breweries in Fort Collins.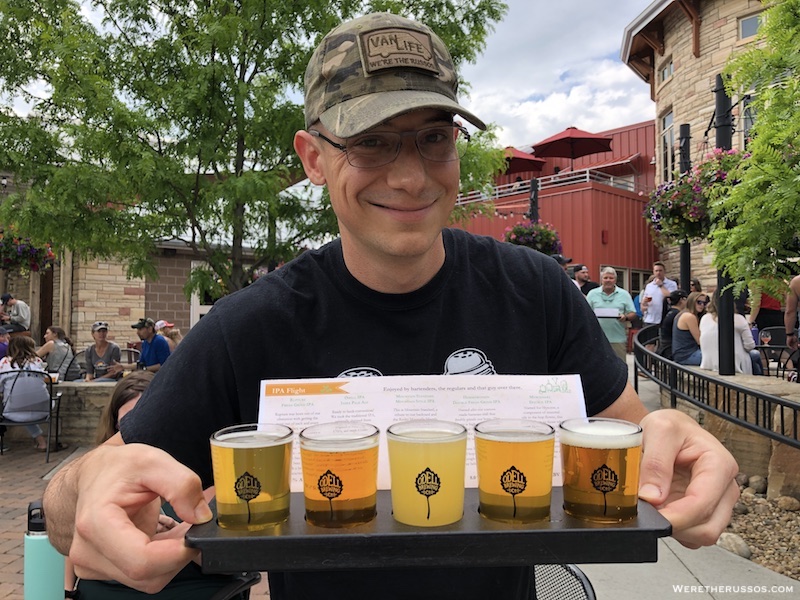 Favorite Breweries in Fort Collins
With over 20 breweries in Fort Collins, it can be a challenge to figure out which to visit when you have a limited amount of time in the city. We have visited Fort Collins twice now and we still have yet to visit every brewery. Luckily, our good friend Jason works for a popular brewery in town making him the perfect tour guide for finding the best breweries in Fort Collins.
New Belgium Brewing – Free Tour for All Ages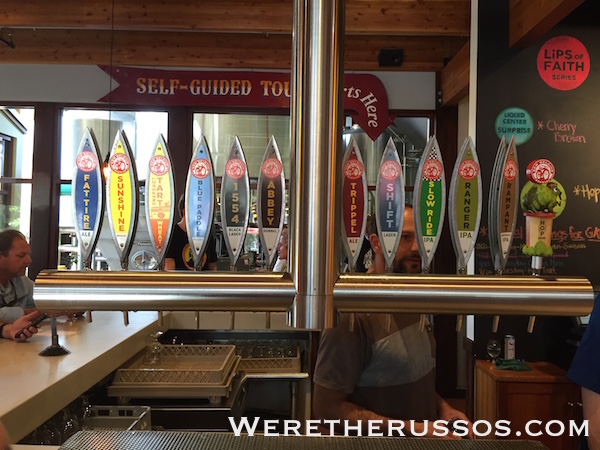 New Belgium is one of the most popular breweries in Fort Collins. They offer 90 minute guided tours daily with tasty beer samples (free). It's highly recommended that you make a reservation in advance. All the tours were booked during our visit so we opted to hang out in the tasting room.
The brewery is dog friendly. The dog policy is "Calm and quiet dogs are welcome on a leash (that is being held by a human hand)."
Visit New Belgium's website for tour information, food trucks and live music schedule.
Odell Brewing Co. – Great Outdoor Space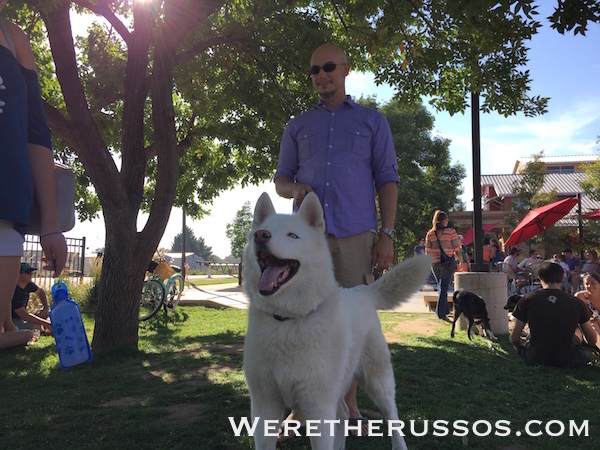 The brewery with the best outdoor area is Odell Brewing Co. On a beautiful day, the lawn area will fill up quickly with people, children and dogs. Free brewery tours are offered daily to guests 12 years of age or older. The tours last for 30 minutes which can be booked ahead of time.
If it's your first time, I recommend a tasting tray or ordering a pint of my favorite beer: the 90 Shilling.
Odell Brewing gets four paws of approval from Leo. The green grass and large outdoor area makes it ideal to hang out with your dog.
Visit Odell Brewing Co's website for tour information, food trucks and live music schedule.
Snowbank Brewing – Coffee Infused Beer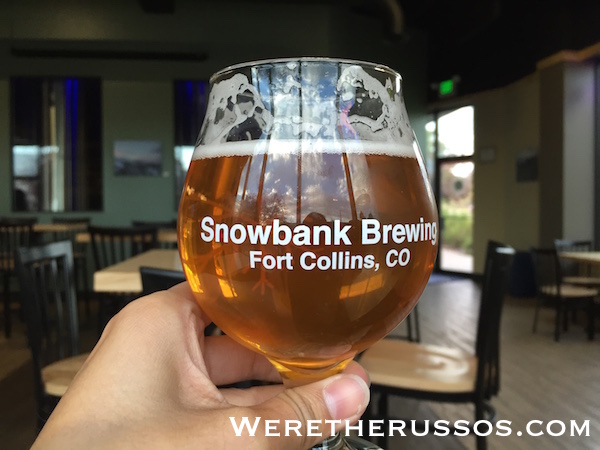 Snowbank Brewing's Cranknbrew gives them an edge over the other breweries in Fort Collins. This pale ale beer infused with coffee tastes like a beer and cold brewed coffee.
Dogs are allowed inside the tasting room and on the patio. The staff is super friendly and the place has a down home feel. They also have a variety of board games for customers.
Visit Snowbank Brewing's website for the most up-to-date beer menu.
Budweiser – It's Not Just Bud and Bud Light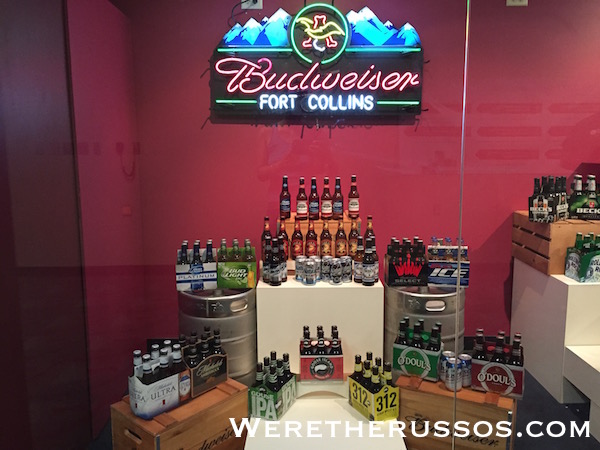 I know what you might be thinking. "How can Budweiser be on the list?" Well, our good friend happens to work for Anheuser-Busch and we had to stop in for a tasting.
The free tour started in the horse stalls with an introduction of the clydesdales horses and the Dalmatian. From there, we walked through every stage of the brewing process: cooking the mash to bottling. The one surprising thing we learned on the tour was all the other beers made at the facility such as Goose Island.
The tour includes a free pour of Bud or Bud light. It was the best Bud we've ever tasted. Fresh and served at the perfect temperature.
Where to Stay in Fort Collins, Colorado
We found camping near Loveland CO the first time we visited Fort Collins. Most recently, we street camped in front of our friend's home. Below are some other options.
To quickly find campgrounds, RV dumps, propane fills, potable water and more RVing/camping resources we use Allstays. Check out our AllStays Review.
Find nearby Harvest Hosts. Members have access to vineyards, farms, museums, breweries and more. Read our Harvest Hosts Review or use our referral link to receive a discount.
Check Boondockers Welcome to see if there's a host member in the area that can accommodate an overnight RV stay. Read our Boondockers Welcome Review or use our affiliate link to sign up.