Some of the links below are affiliate links, which means we will earn a commission on the products or services you purchase using the links. There is no additional cost to you and the earnings help keep this website running. Read the Affiliate Disclaimer for more information.
According to the Chinese zodiac, 2016 is the year of the Monkey (猴子). Joe happens to be a monkey, but he's not just any monkey, he's a gold monkey. To celebrate, I'm making my family's Chinese dumpling recipe in our home on wheels. Dumplings (饺子) play an important role on Chinese New Year and are considered one of the mandatory dishes to serve and eat. The shape of these dumplings resemble Chinese gold ingots, a symbol of wealth and prosperity. Legend has it, the more dumplings you eat, the more money you will have.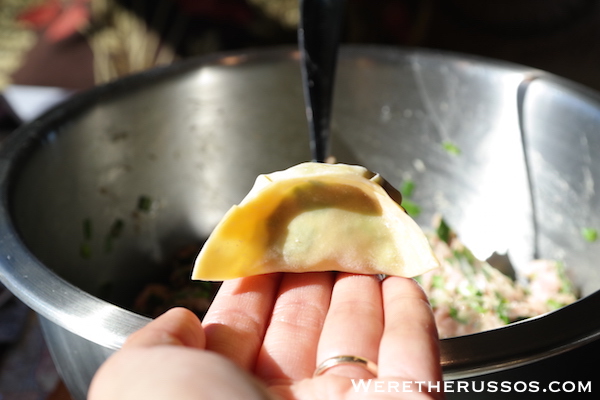 Chinese Dumpling Recipe
This recipe can be used to make almost any type of dumpling so feel free to substitute the protein and vegetable for your favorite. Always wrap one or two and cook it to make sure the flavor is to your liking, otherwise adjust before making the rest of the dumplings.
Makes 28-32 dumplings depending on size of filling
Ingredients:
1 pound ground pork (if possible, ask your butcher to grind a piece of pork butt)
1 teaspoon minced fresh ginger
1 egg
1 cup finely diced celery
2 tablespoons gluten free soy sauce
1 teaspoon sesame oil
1/4 teaspoon kosher salt
1/8 teaspoon freshly ground black pepper
1/4 teaspoon onion powder
1/4 teaspoon five spice powder
1 package of dumpling wrappers
Directions:
Combine all the ingredients in a bowl, except for the dumpling wrappers. Set aside the filling and setup a work station.
Place 1 tablespoon of filling in the middle of a dumpling wrapper. Dip your index finger in some water and wet the edges of the wrapper. Fold the wrapper in half and seal tightly by pressing the edges together with your fingers. To create a design, make three 'z' shapes with the edge of the wrapper and press tightly. If this is your first time trying the recipe, make a few dumplings and cook them to taste for flavor and adjust if necessary.
Wrap the rest of the dumplings and place them on the dusted pan until all the filling is gone.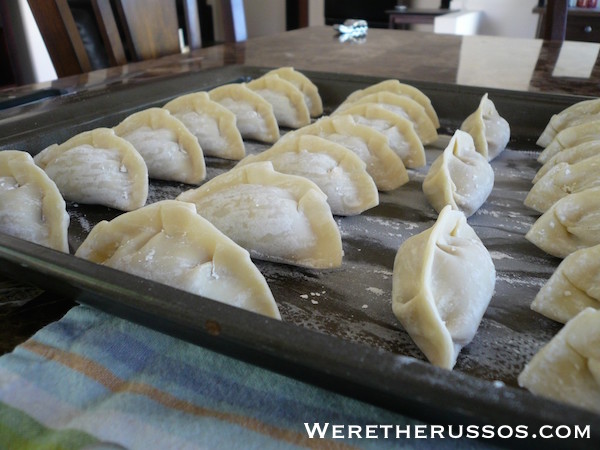 Bring a large pot of water to a boil and drop in the dumplings (do not add salt to the water). Stir the pot gently to make sure dumplings don't stick to the bottom. Once all the dumplings have floated to the top and the edges of the wrapper are translucent, scoop them with a slotted spoon. Enjoy as is or drizzle with soy, vinegar and chili oil (optional).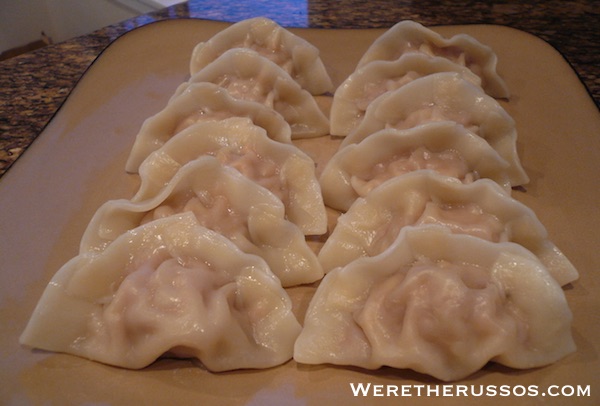 The dumplings can be made a few days or weeks in advance. All you have to do is put the wrapped dumplings on a flat pan dusted with flour then place it in the freezer. Once the dumplings are frozen, put them in freezer safe bags for storage.
Noodles (longevity)
Glutinous rice cakes (prosperity year after year)
Fish (surplus – more for next year)
Sweet rice balls (family reunion and togetherness)
Oranges (good fortune)
My family from China is visiting my parents right now and I'm sad not to be with them to celebrate this special holiday. I did consider flying out for the long weekend to be with them, but that would mean leaving Joe and Leo in Florida to fend for themselves. I'm sure they would have been fine, but what's Chinese New Year without my gold monkey and my 70 pound trash compactor? So, we're making my family's Chinese dumpling recipe and a few other tasty dishes.
Happy Chinese New Year (新年快乐)!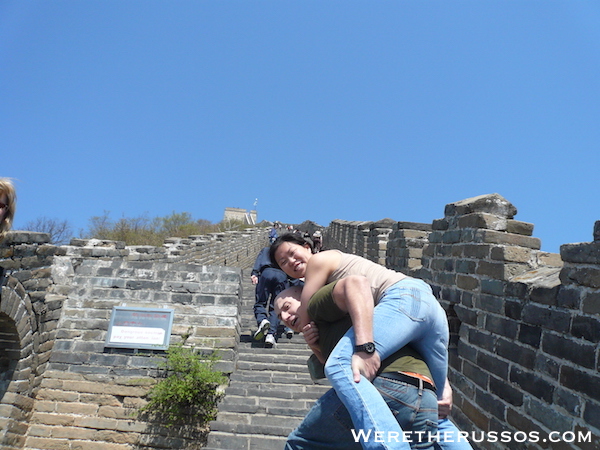 Are you looking for the best kitchen accessories for your RV? Check out these 15 RV Kitchen Gadgets we love.