Some of the links below are affiliate links, which means we will earn a commission on the products or services you purchase using the links. There is no additional cost to you and the earnings help keep this website running. Read the Affiliate Disclaimer for more information.
It's a special year for San Antonio as one of the largest cities in the United States celebrates its tricentennial. That means there is no shortage of things to do in San Antonio. Enjoy a relaxing afternoon at the Japanese Tea Garden or bike the San Antonio Mission Trail. There's something for everyone in the "Alamo City."
Things to Do in San Antonio Texas
These are the activities we enjoyed during our time in San Antonio. Some are highlighted in the video below including where we stayed in San Antonio.
Visit the San Antonio Missions
A trip to San Antonio would not be complete without visiting at least one of the missions. Start at San Antonio Missions National Historic Park and try to catch a ranger led tour. It's a wonderful way to learn the history of these missions and see for yourself why Mission San José is considered to be the most beautiful. From here, you can work your way towards The Alamo by car or bicycle via the mission trail.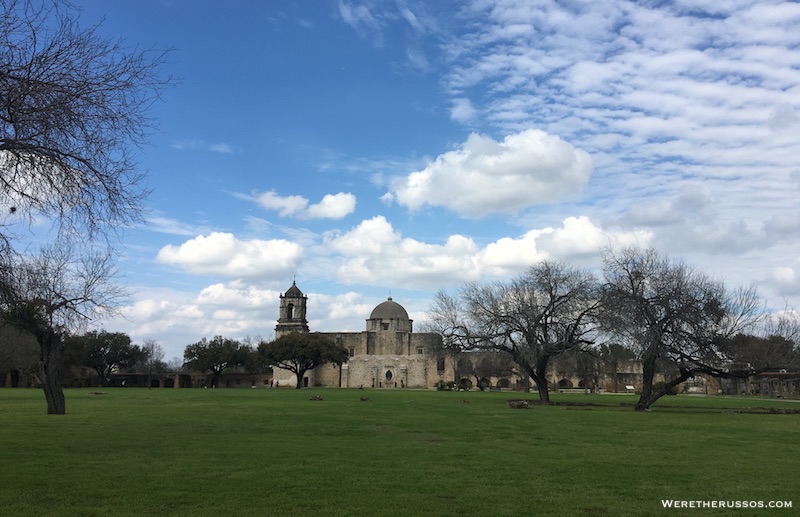 Relax and Unwind at the Japanese Tea Garden
A nice place to relax and unwind in this bustling city is at the Japanese Tea Garden. Enjoy the calming sounds of the water falls as you take in the beautiful views. Spend a little time with the coy fish and see if you can spot one with different color eyes. This garden has an interesting history that explains why the entrance gate says "Chinese Tea Garden."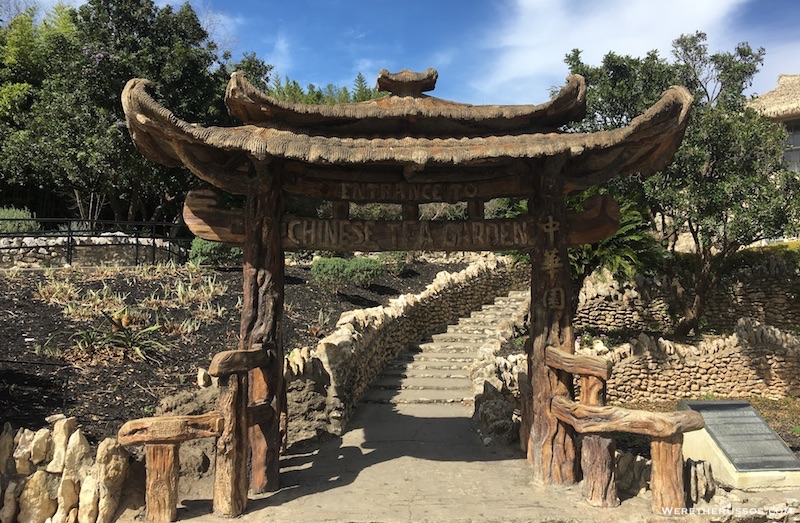 Discover Local Food at The Bread Box
The Bread Box is a local gem that makes an incredible array of freshly baked breads each day. Grab a loaf to take home or order one of their mouthwatering sandwiches or vibrant salads and dine in. The owners are passionate about feeding the community good food made from locally sourced ingredients and it shows. We especially enjoyed these carrot ciabatta rolls the bakery team is testing out for their beet rueben.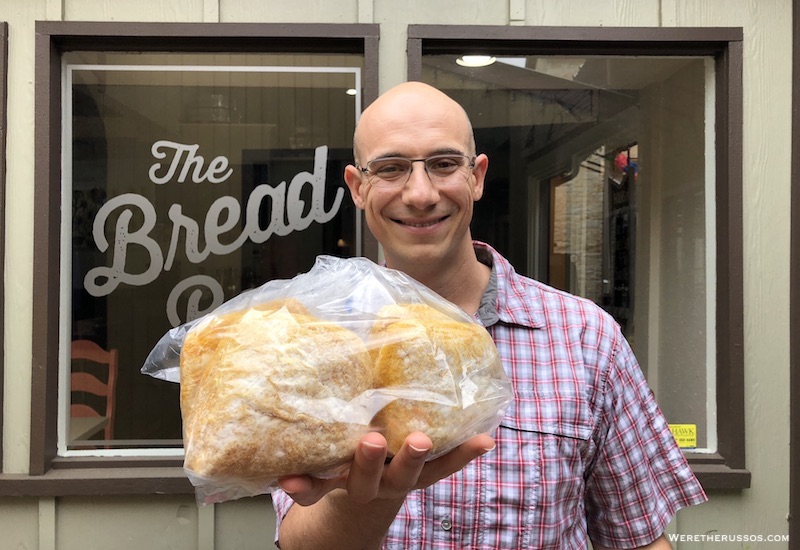 Spend the Day at Pearl Brewery
Don't let the name fool you. Pearl Brewery is so much more than a place to grab a beer. It's a place where you can sit outside with a great cup of pour over coffee, grab a bite to eat, tour a converted brewhouse a.k.a. Hotel Emma, listen to live music, stock up on produce from the farmers market or enjoy a stroll down the famous San Antonio Riverwalk.
If you're up for it, take the Riverwalk all the way into Downtown. Along the way, there are great views and fun facts you can learn. Did you know Mexican free-tailed bats can catch 600 mosquitos in an hour?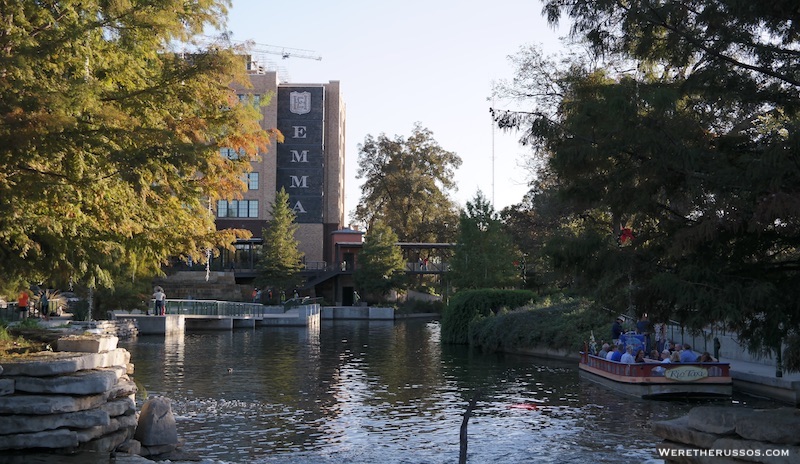 On the first Thursday of each month, participating retailers offer specials from complimentary beverages to special food discounts. Pop into The Sporting District for a free beer, whiskey tasting.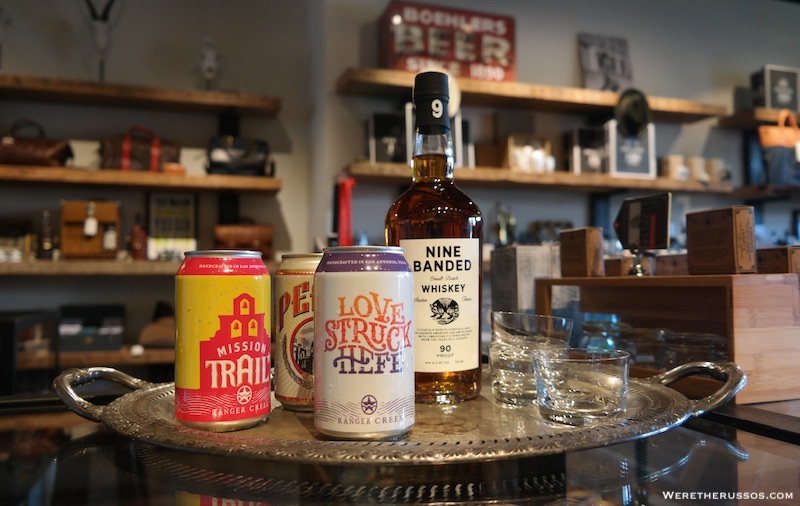 Right next door is High Street Wine, where you can enjoy a complimentary wine tasting. During our visit, there were four wines to choose from, each one selected to celebrate spring time with its floral notes.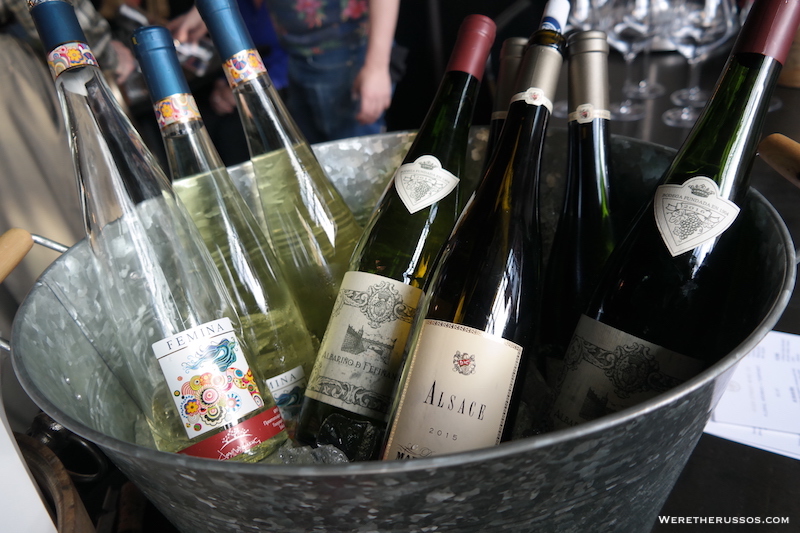 Tasty Bites at the Farmers Market
Explore like a local by taking a stroll through one of the many farmers markets in San Antonio. You'll find locally grown produce, Texas wines, even kimchi. We loved the locally grown produce from Happy Earth Garden. I even made an Instant Pot meal using the fresh fennel bulbs and fronds.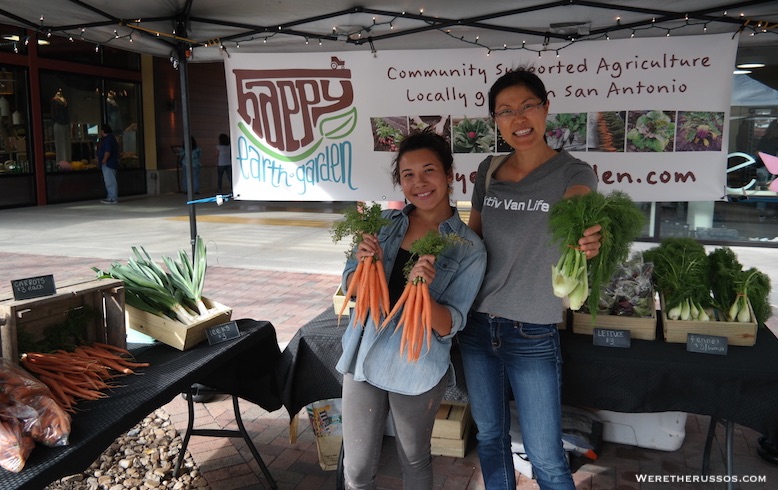 There are so many things to do in San Antonio, this list doesn't even begin to scratch the surface. Now, get out there and explore!
Where to Camp in San Antonio, Texas

We camped at San Antonio KOA Campground. Below are some more options.
To quickly find campgrounds, RV dumps, propane fills, potable water and more RVing/camping resources we use Allstays. Check out our AllStays Review.
Find nearby Harvest Hosts. Members have access to vineyards, farms, museums, breweries and more. Read our Harvest Hosts Review or use our referral link to receive a discount.
Check Boondockers Welcome to see if there's a host member in the area that can accommodate an overnight RV stay. Read our Boondockers Welcome Review or use our affiliate link to sign up.