Some of the links below are affiliate links, which means we will earn a commission on the products or services you purchase using the links. There is no additional cost to you and the earnings help keep this website running. Read the Affiliate Disclaimer for more information.
Want to see the Spruce Goose and spend the night at an air museum? Harvest Hosts members can spend the night for free at the Evergreen Aviation Museum in McMinnville, Oregon.
What's better than spending the day exploring the two large hangars filled with aviation history, artifacts and replicas then walking back to your home on wheels for the night?
Evergreen Aviation Museum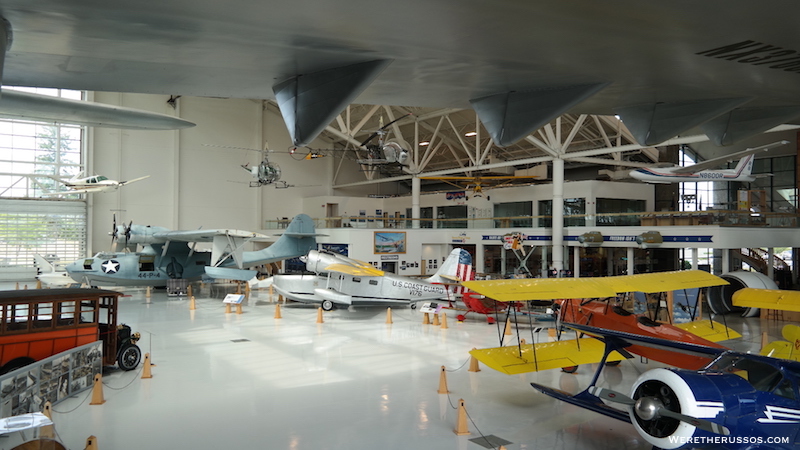 Kait and I have visited our share of air museums and each one offers a unique experience. Evergreen Aviation & Space Museum is split into two hangars, one dedicated to aviation, the other focused on space and newer aircraft.
The aviation hangar is where the Spruce Goose is on display. I got to see this plane up close when it was on display in Long Beach, CA. At this museum, visitors can take a peak inside the "belly of the beast" or pay extra for a cockpit tour. They also have a great collection of civilian and military aircraft. My favorites were the example from WWII. Many were replicas, but I couldn't tell them apart from the real thing. Each one has its own unique history printed on placards in front of the aircrafts.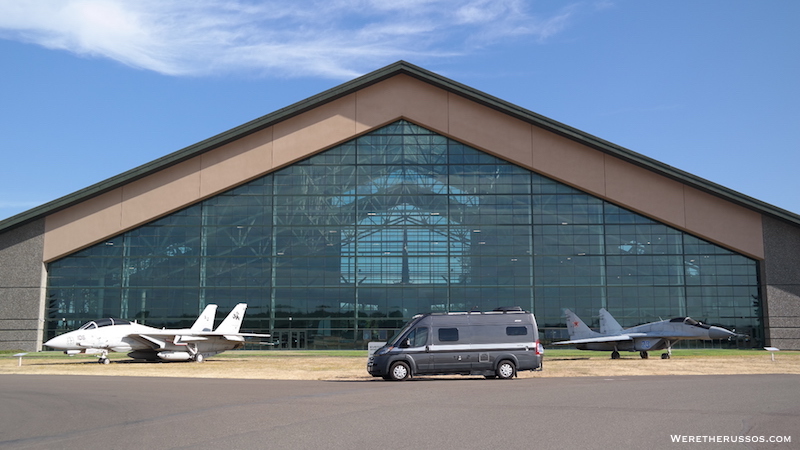 Yes, that's our camper van in front of the hangar built for the Spruce Goose.
Evergreen Space Museum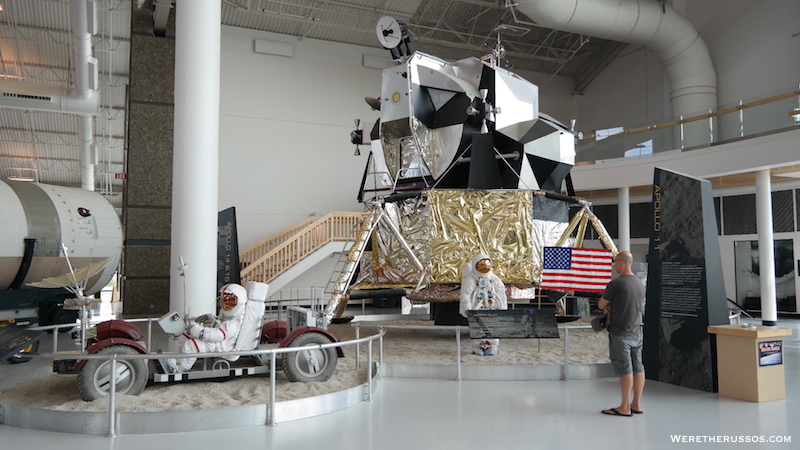 The space hangar offers a look at the history of space travel with quite a collection of unmanned spacecrafts on display. One of the highlights for me was getting to see and touch a SR-71 Blackbird. This is the best example I've ever seen of this amazing aircraft.
I also enjoyed exploring the Titan II Missile from inside the silo where you can walk into the control room and experience a simulated launch. It offered a different perspective from the tour we took of a decommissioned Atlas missile site in Colorado.
There are also displays and artifacts from various NASA missions along with more modern jet aircraft and helicopters. If you're into space, I highly recommend a visit to the Kennedy Space Center in Florida.
We both enjoyed the museum, but the highlight was getting to sleep next to tanks and airplanes. The last time we got to do that was at the Pueblo Air Museum in Colorado.
Where to Stay in McMinnville, Oregon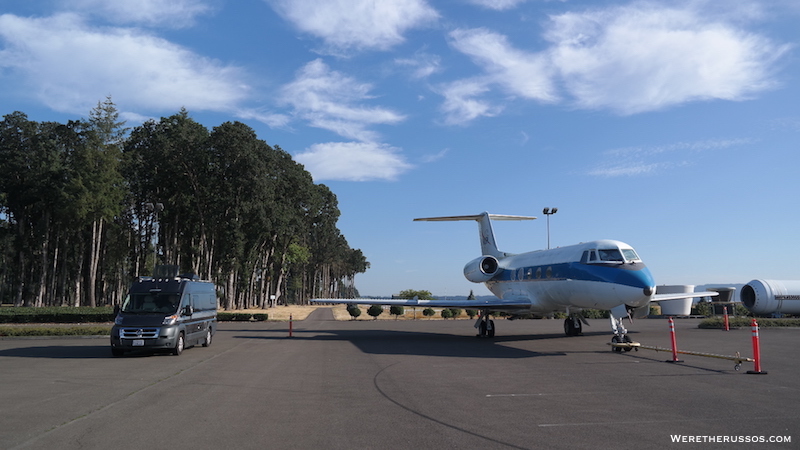 We were able to stay at the museum with our Harvest Hosts Membership. Members have access vineyards, farms, museum and more. Read our Harvest Hosts Review. Use our referral link to receive a discount.
To quickly find campgrounds, RV dumps, propane fills, potable water and more RVing/camping resources we use Allstays. Check out our AllStays Review.
Check Boondockers Welcome to see if there's a host member in the area that can accommodate an overnight RV stay. Read our Boondockers Welcome Review or use our affiliate link to sign up.