Some of the links below are affiliate links, which means we will earn a commission on the products or services you purchase using the links. There is no additional cost to you and the earnings help keep this website running. Read the Affiliate Disclaimer for more information.
Nova Scotia or "New Scotland", is one of three provinces that make up The Canadian Maritimes. This popular summer vacation destination draws in visitors from all around the world. There is so much to do, see and eat in the province, you could easily spend an entire summer here. Whether you have one week in Nova Scotia or one month, this travel guide shares some of the highlights of Nova Scotia.
One Week in Nova Scotia, Canada
Most of the destinations and activities are featured in the video at the beginning of this post.
Explore Cabot Trail on Cape Breton Island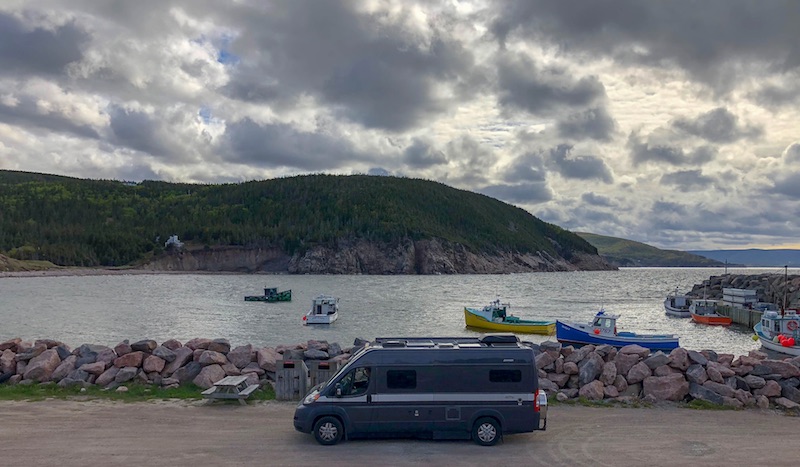 Spend a day exploring The Cabot Trail by car. This 300 kilometer drive around Cape Breton Island offers scenic views and many worthwhile stops on the route. Start at the visitor center where you can grab a map of the trail and figure out if you want to drive clockwise or counter clockwise. We drove counter clockwise starting at Baddeck with stops at Keltic Lodge, Neil's Harbour, New Haven Cove, and White Point.
Walk the Trails at Victoria Park in Truro
Nova Scotia has beautiful provincial parks and town parks that are free to visit. On our way towards Halifax, we discovered Victoria Park in Truro. This charming urban park offers trails, waterfalls and a 175 step ladder that will get your heart rate up.
Experience the Bay of Fundy on a Rafting Tour
With the Bay of Fundy between New Brunswick and Nova Scotia, there are quite a few ways to experience the world's highest tides. Our favorite is to ride the tidal bore and standing waves on a kodiak raft. The two and a half hour tour is educational and exhilarating. If rafting isn't an option for you, check out some other ways to experience the Bay of Fundy.
Haddock Fish & Chips at John's Lunch in Dartmouth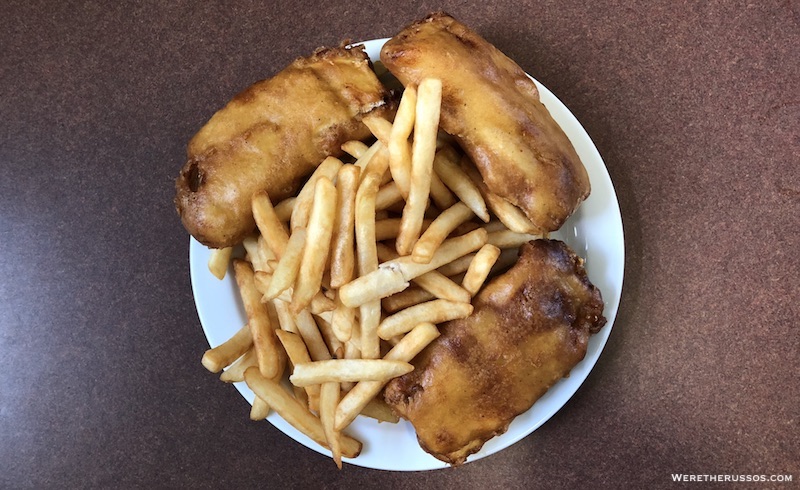 There are restaurants serving fish & chips throughout Nova Scotia. We happened to end up at John's Lunch in Dartmouth, a no frills restaurant known for fresh haddock fish & chips. They serve the fish two ways: a light flour or what they call a puffy batter (pictured above).
Fall in Love with Halifax Nova Scotia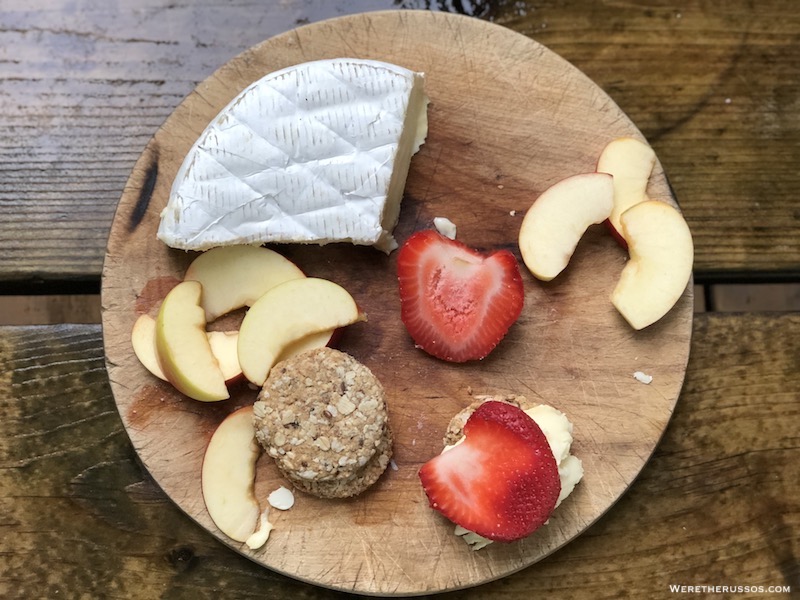 To our surprise, Halifax ended up being one of our favorite destinations in Nova Scotia. There's the harbor walk where you can take in the beautiful views of the waterfront, learn about the Halifax explosion that took place on December 6, 1917 and read up on the transatlantic telegraph cable near Murhpy's restaurant.
For an off the beaten path experience in Halifax, enjoy afternoon tea and oatcakes with Ken and Kelly of Genuine Nova Scotia Oatcakes. These delicious treats are a must try when you're in Nova Scotia. If you don't have time for tea, the oatcakes can be found throughout the province by browsing vendors on their website. Our favorite flavor oatcakes are lavender, maple magic and classic.
Watch the Sunrise or Sunset at Peggy's Cove
Spend a minute in Peggy's Cove and you will quickly realize why over one million visitors come to this tiny fishing community each year. Be sure to check out the Fisherman's Monument next to the visitor center as you make your way towards the lighthouse. Try to time your visit to catch the sunrise or sunset as it is spectacular.
Visit Lunenburg, a National Historic Site of Canada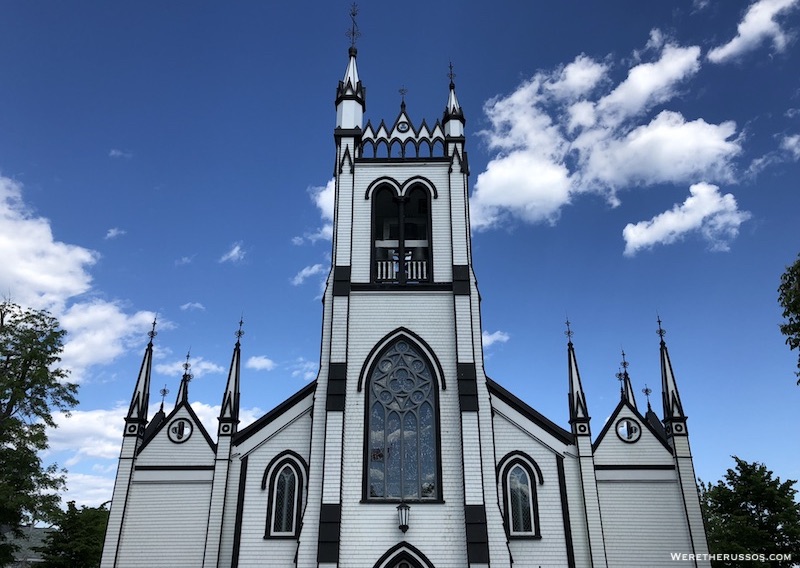 A short drive from Peggy's Cove is the coastal town of Lunenburg. Situated on the south shore of Nova Scotia, this historic town is a UNESCO world heritage site and a National Historic Site of Canada. Take a stroll around town to learn about its history or go on a guided horse drawn carriage ride.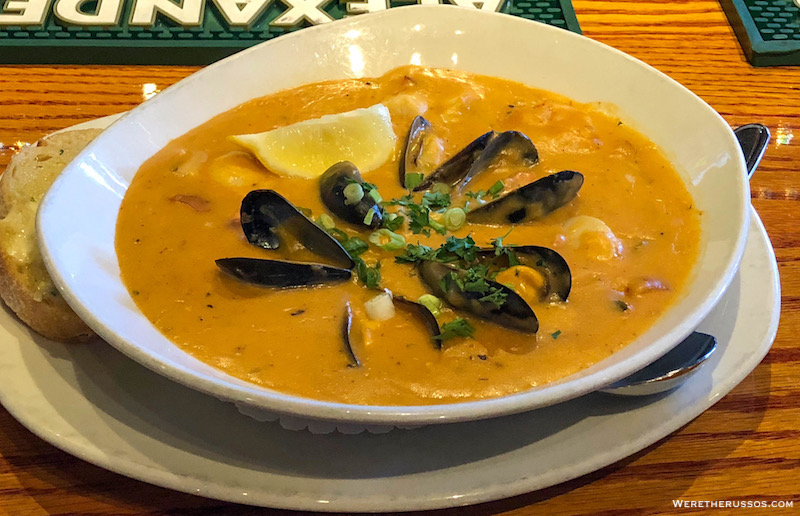 If you're hungry for delicious Nova Scotia fare, Lunenburg is a great spot to try it all. If you only have time for one food stop, check out the Grand Banker. This restaurant overlooking the water has an amazing selection of beers on tap and well known Nova Scotia dishes. Be sure to try the Acadian seafood stew loaded with haddock, scallops, mussels and shrimp.
Ways to Get to Nova Scotia
You can fly, drive or ride the ferry to Nova Scotia. For a scenic cruise on a high-speed ferry, I would recommend taking The CAT between Portland, Maine and Yarmouth, Nova Scotia. The video will give you an idea of what the ferry ride is like and all the amenities on board. My favorite thing about the ferry ride is the beautiful views of the two port cities from the bay.
Note: the ferry has moved from Portland to Bar Harbor. Check the ferry website for the latest updates on route and schedule.
Where to Camp in Nova Scotia
When we were in Nova Scotia we were able to spend the night at Walmart in an RV.
To quickly find campgrounds, RV dumps, propane fills, potable water and more RVing/camping resources we use Allstays. Check out our AllStays Review.
Find nearby Harvest Hosts. Members have access to vineyards, farms, museums, breweries and more. Read our Harvest Hosts Review or use our referral link to receive a discount.
Check Boondockers Welcome to see if there's a host member in the area that can accommodate an overnight RV stay. Read our Boondockers Welcome Review or use our affiliate link to sign up.