Some of the links below are affiliate links, which means we will earn a commission on the products or services you purchase using the links. There is no additional cost to you and the earnings help keep this website running. Read the Affiliate Disclaimer for more information.
When Joe and I became RVers in 2015, part of our research was around memberships for RV living and especially ones that would save us money while traveling in an RV. Since there are so many RV memberships out there it can be a bit overwhelming to figure out which ones to sign up for. We try to be very aware of the money we invest in things like clubs and memberships. If we no longer have a use for it or are not getting the value we expected then we will cancel the membership. We still use many of the memberships that we started out with and most of them are included in this list of essential money saving memberships for RV living. I hope you will find some of them useful in saving money during your RV travels.
Money Saving Memberships for RV Living
Escapees RV Club is an organization that has proven its value to us many times over. We have been members since 2015 and highly recommend Escapees RV Club to all part-time and full-time RVers. Escapess RV Club provides RV advocacy, campground discounts, mail forwarding services, and many other benefits to its members.
Read our Escapees RV Club review to see if it's the right RV membership for you or check out the Escapees RV Club website for more information and for the current price on an annual membership.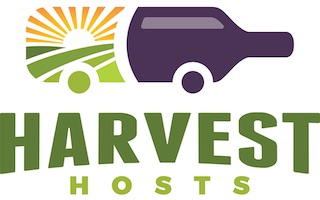 One of our favorite membership for RV living is Harvest Hosts. We joined this program before we even hit the road and is one of our most recommended memberships programs for RVers.
For those who enjoy discovering local wineries, farms and museums, Harvest Hosts provide members access to over 2,800 locations where they can enjoy overnight RV parking and most host locations welcome pets and can accommodate RVs up to 45 feet.
The best part is Harvest Hosts offers a 100% money back guarantee so there's no reason not to give it try and see if its the right RV membership program for you. Read our Harvest Hosts review for more on why we love this RV membership program or use our referral link to receive 15% discount on your Harvest Hosts membership.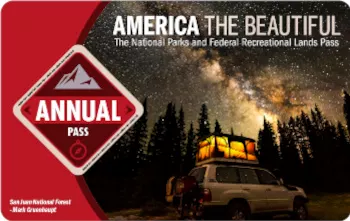 One of the joys of RV travel for us is to visit all the national parks and monuments throughout the U.S. If you enjoy the national parks as much as we do then it's worth buying a annual pass from The National Park Service. The America the Beautiful pass gives provides access to over 2,000 federal recreation sites across the United States. Check out some of the national parks we've written about.
The current cost of standard annual pass is $80 and it starts the month in which you purchased the pass. See if you qualify for a free pass or a senior pass by visiting the NPS website.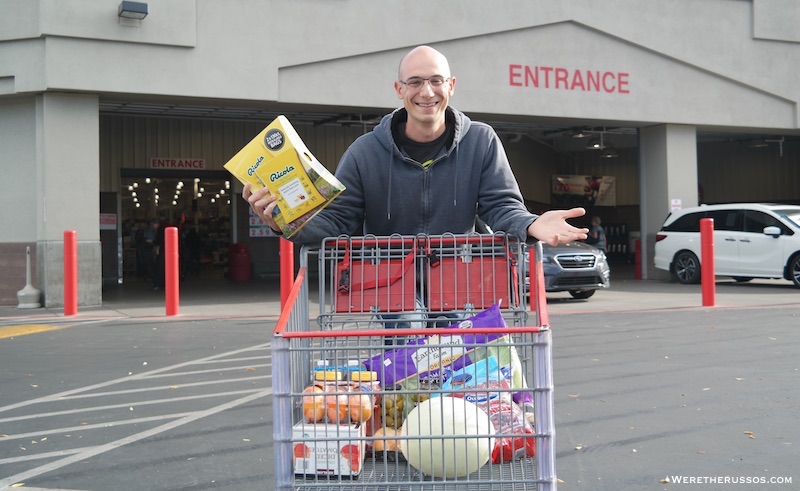 Costco Warehouse is by far the longest membership we've had on this list and that's because it's been saving us money even before we hit the road in an RV. Read our Costco Membership review for a detailed breakdown of all the ways a Costco membership can save you money.
With fuel being one of the highest expenses in our costs of RVing, being able to find less expensive gas, diesel and propane and earn 4% cash back through the Costco Gasoline Cash Back Rewards program is a huge win. With as many miles as we travel each year, the fuel savings add up quickly especially while driving around in a recreational vehicle.
Amazon Prime is a great membership whether you're an RVer or not and as RVers with a Prime membership, we think it's well worth it for many reasons.
Save time and money on shipping. Fast delivery makes a big difference when you're constantly on the move. With millions of items available for same day delivery or free one day delivery it means not having to wait around for a package when you're ready to hit the road.
Movies, shows and books. While enjoying the outdoors is part of the great joys of RVing, there are some days we just want to relax inside the camper and read or watch a movie. With thousands of movies, shows and books available to Prime members, we can usually find something to enjoy either together or on our own.
Grocery discounts. An unexpected and welcomed benefit for us is getting discounts while shopping at Whole Foods. Although we don't shop there often, it's nice to save on select groceries by looking for the Prime Member Deals.
Check out the full list of Amazon Prime Membership Benefits.
One thing to note with an Amazon Prime membership is that you can sign up for on an annual basis or monthly basis. With the way we travel, a monthly membership works out better because sometimes we only need the membership one month out of the year.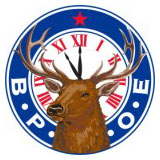 Elks members have access to RV parking at select lodges across the United States and with nearly 2,000 lodges there are quite a few that offer overnight parking for RVs. In addition to being able to park your RV, other membership benefits include travel and health insurance discounts.
We no longer have our Elks membership because our travel style has changed since originally signed up. Read about our experiences parking an RV at Elks Lodges.
Keep in mind, there are specific requirements that you have to meet in order to join the Elks including being a U.S. citizen. Also, you have to be sponsored by an existing member who is in good standing. Learn more about becoming an Elk.

Arguably one of the most well known and popular camping RV memberships out there is Good Sam Club. Starting at $29 for one year, members of Good Sam Club can expect to save on essential RV camping accessories, campground rates, fuel and more.
Although we are not members of Good Sam Club, our family in Florida have been members for as long as we've been RVing and love the membership. The primary way they benefit from their Good Sam Club membership is saving 10% at select campgrounds around the U.S. Since they prefer to have a pull through full hook up site at every campground, the savings really add up for them every time they go on a road trip in their RV.
As you do your research, you'll find a lot of RV membership programs out there, choose the one(s) that works best for you and how you live and travel in your RV.