Some of the links below are affiliate links, which means we will earn a commission on the products or services you purchase using the links. There is no additional cost to you and the earnings help keep this website running. Read the Affiliate Disclaimer for more information.
The next time you're driving on I-10 towards El Paso, Texas, take some time to explore the Tip of Texas a.k.a. the Sun City. Like many travelers, the first time we drove through El Paso, we stopped for fuel (at Costco) then got right back on the road. Now, we have many reasons to plan a longer stop in El Paso, Texas. The people are great, the food is top notch and there is no shortage of fun things to do in El Paso.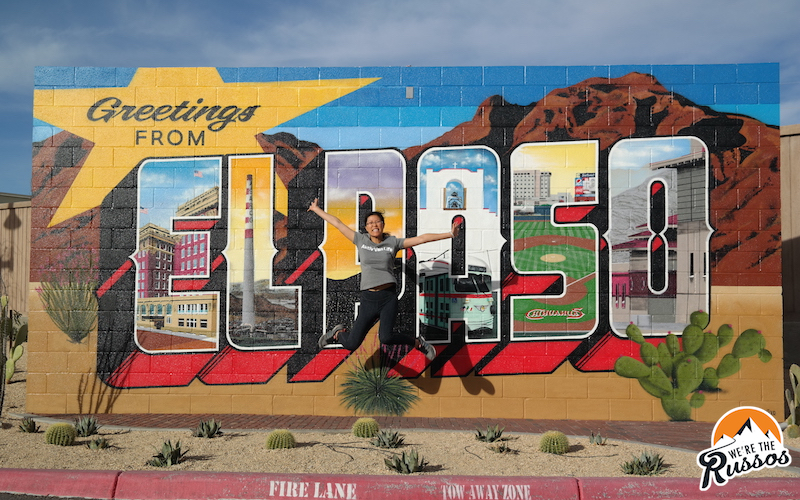 Things to Do in El Paso Texas
A cross country road trip on Interstate 10 is not complete unless you spend some time in El Paso, Texas. And don't be so quick to blow through the city that has one of the best crunchy tacos Joe has ever tried. Just trying the amazing TexMex food in El Paso will keep you occupied for a few days. This video is from our second visit to El Paso and features some of the fun things to do in this post.
1. Eat the Best Crunchy Tacos in El Paso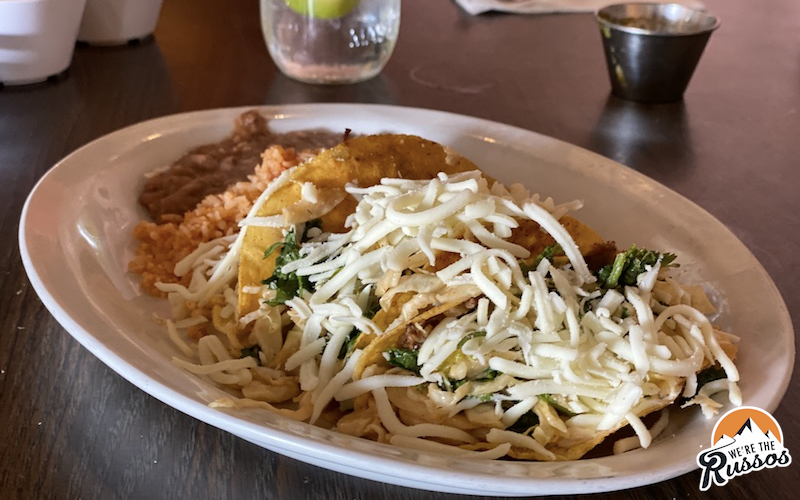 Joe is a huge fan of crunchy tacos and when I told him I found one of the best tacos in El Paso, Texas for him to try, he was more than up for the task. The must order dish at Lucy's Cafe West (6600 North Mesa Street) is Tacos Antonia. It's rated as one of the best crunchy tacos in El Paso and it did not disappoint. After devouring the first taco filled with shredded beef, avocado and with topped cheese, Joe told said to me "I think this is the best crunch taco I've ever had." Now the restaurant is starred in our Google Maps so we remember it for the next time we're in El Paso. (Check out the Essential Apps We Use for RV Travel).
2. Explore and Discover El Paso Murals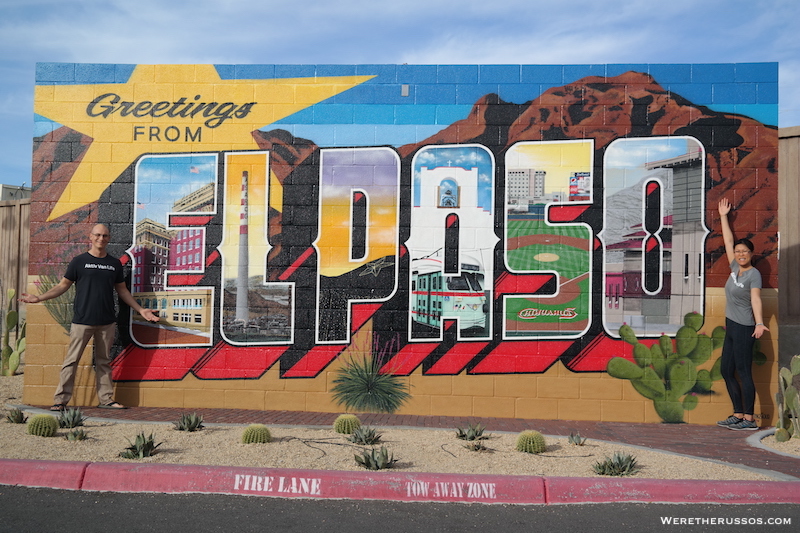 Head over to The Substation at 145 East Sunset Road in the Upper Valley to check out the the Greetings From El Paso Mural by Greetings Tour. Victor and Lisa have been traveling around in their RV since 2015 creating beautiful greeting card style murals all around America. This is also the spot where we had our interview Chorus Nylander of KTSM. Have you taken a photo in front of this mural? Leave a comment below to let us know.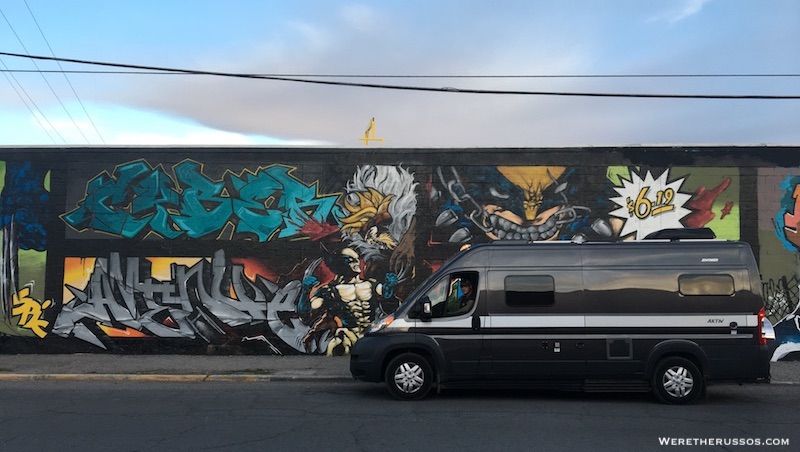 If you want more El Paso murals, go on a driving tour through Downtown to find your favorites. We spotted this X-men mural near Cotton Street between 3rd and 4th Avenue.
3. Visit a Locally Owned El Paso Gift Shop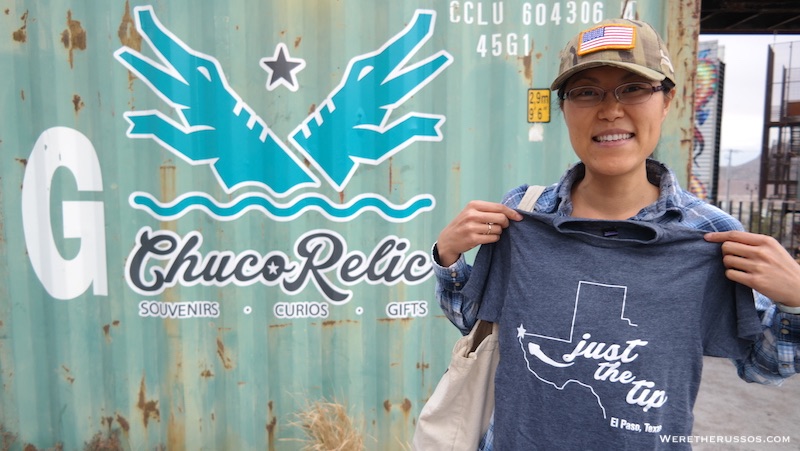 Head over to Monticello shops to see the artfully converted shipping containers and to take a step inside Chuco Relic West (4935 North Mesa Street #5). This locally owned souvenir shop is all about displaying love for the city of El Paso and what some consider to be the best tip of Texas. For anyone looking to take home some El Paso souvenirs, this is the gift shop where you'll find a collection of creations made by local artists. You can buy a "Just the Tip" souvenir in the form of a tee shirt, shot glass or stickers.
4. Nourish the Body and Mind at Surya Yoga El Paso
A short walk from the shops at Monticello is Surya Yoga Studio where we took a candlelight class with a focus on moving meditation that's intended to relax the body and mind. Surya El Paso is now offering virtual classes (available live or on demand) in addition to in studio yoga classes at 5001 North Mesa Street.
5. Enjoy a Pint of Texas Craft Beer at Tin Man El Paso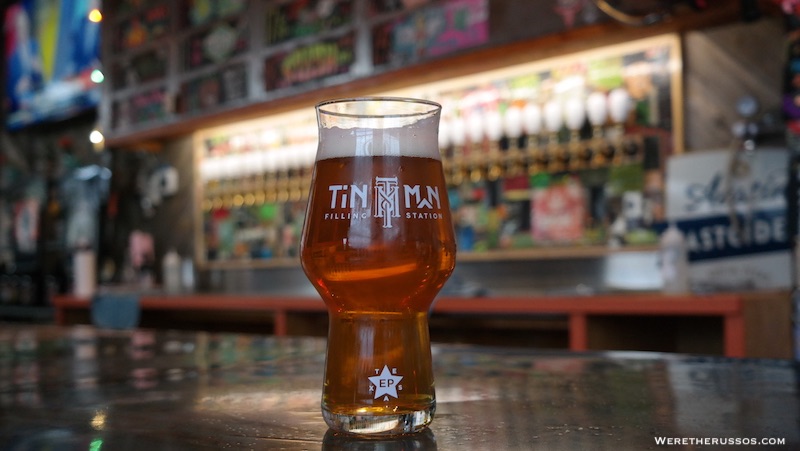 Tin Man is a favorite Texas craft beer growler filling station in El Paso with multiple locations throughout the city. Since we were already in the area, we stopped in at Tin Man Montecillo (4935 North Mesa Street #12). The filling station had over 25 Texas craft beers on tap with special growlers for sale. Check out the Tin Man Facebook page for specials and updates.
6. Sample Some of the Best Food in El Paso
Foodies have an abundance of dining options to choose from in El Paso. From hole in the wall joints to upscale eateries with menus that accommodate dietary restrictions. A few of our favorite restaurants in El Paso include The Tap Bar & Restaurant for the best nachos in El Paaso and L&J Cafe for delicious enchiladas. Both of these restaurants are featured in our Things to Do in El Paso video.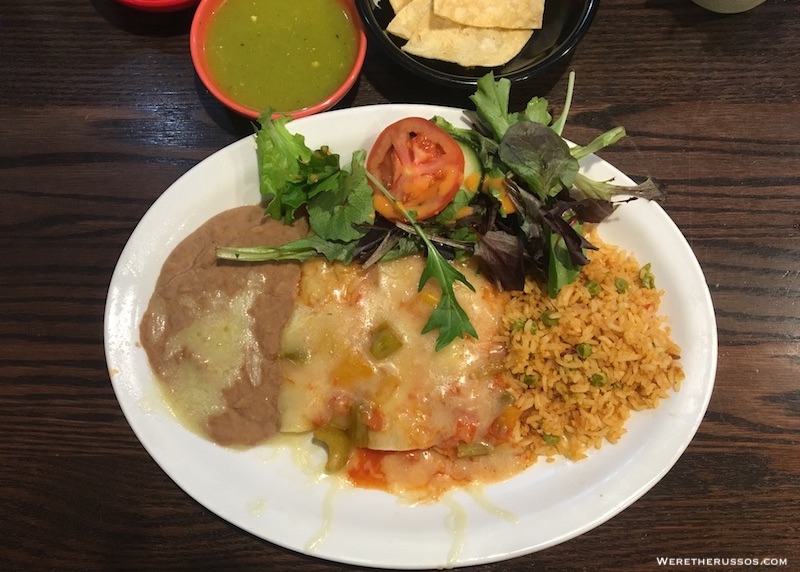 Cafe Mayalan is on the top of our list the next time we visit El Paso. This cafe serves traditional healthy Mexican cuisine using fresh ingredients and is considered one of the best Mexican restaurants in El Paso.
7. Watch the Sunset Over El Paso + Ciudad Juárez
Take the Rim Road scenic drive to the overlook for a panoramic view of El Paso and its sister city Ciudad Juárez. Parking at this overlook is limited so be sure to arrive early. The winding road up the mountain also offers varying views of the two cities. This is also a good spot to view the giant red X across the border, which is the 197 foot Monumento a la Mexicanidad.
There are still so many things to do in El Paso that we haven't gotten around to yet including Franklin Mountain State Park, El Paso Museum of Art, Municipal Rose Garden and Wyler Aerial Tramway.
RV Living Tips for El Paso, Texas
For those of you RV camping near El Paso, here are a few tips for your time in the area:
To quickly find campgrounds, RV dumps, propane fills, potable water and more RVing/camping resources we use Allstays. Check out our AllStays Review.
There is a rest area about 30 miles outside of El Paso headed east on Interstate 10 that allows overnight parking. Based on the reviews, this is not an idea place to overnight, but it is an option. Read our post on Overnight parking at Rest Stops.
The U.S. Border Patrol station is just west of Sierra Blanca on Interstate 10. All vehicles must stop so make sure to have your identification cards and important documents easily accessible. Every time we have driven through this check point we were asked if everyone in the vehicle was a U.S. citizen. After responding yes, we were always waved through without any additional questions.
Camping Near El Paso, Texas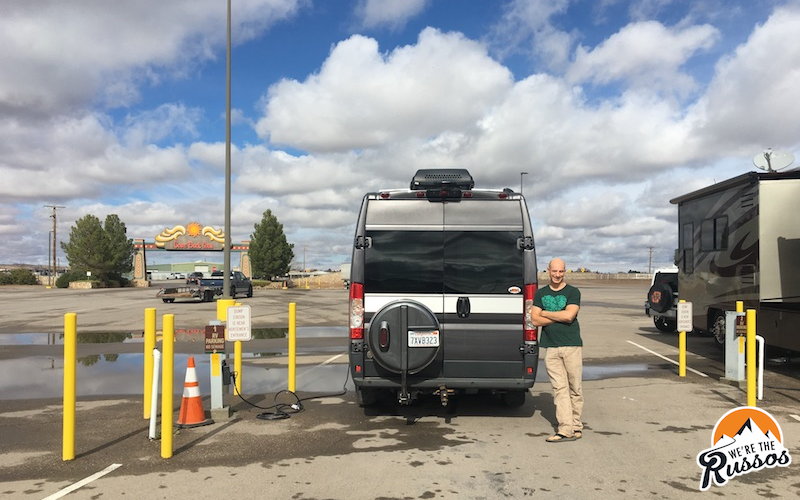 There are limited RV Parks and campgrounds in El Paso. The first time we visited El Paso, we spent the night at the rest area in Las Cruces, New Mexico. When we were in the Ram ProMaster Camper, we stayed at Sunland Park Racetrak and Casino in New Mexico.
For those in the military, Fort Bliss RV Park in El Paso is a popular option on the north side of the city. Below are some other options for camping near El Paso, Texas.
Find nearby Harvest Hosts. Members have access to vineyards, farms, museums, breweries and more. Read our Harvest Hosts Review or use our referral link to receive a discount.
Check Boondockers Welcome to see if there's a host member in the area that can accommodate an overnight RV stay. Read our Boondockers Welcome Review or use our affiliate link to sign up.