Some of the links below are affiliate links, which means we will earn a commission on the products or services you purchase using the links. There is no additional cost to you and the earnings help keep this website running. Read the Affiliate Disclaimer for more information.
Fort Worth Texas is a city with quite a few distinct characteristics. Discover the city's rich cowboy history by heading over to the famous Fort Worth Stockyards. Venture into downtown for a taste of city life or take a walk down Magnolia Avenue to hang out with the locals in the eclectic part of Fort Worth. We arrived with a long list of things to do in Fort Worth and left with even more. Whatever your in the mood to experience, you'll probably find it in Cowtown.
Things to Do in Fort Worth Texas
We spent some time in Fort Worth before heading to the Travel & Adventure Show. You can see a snapshot of our time in this video or keep scrolling for the list of activities.
Discover the City's Rich Cowboy History
The Chisholm Trail is one of the most well known cattle drive trails in Texas. This trail began in San Antonio, made it's way north through Fort Worth into Oklahoma. For a fun touristy thing to do, watch a cattle drive at the Fort Worth Stockyards.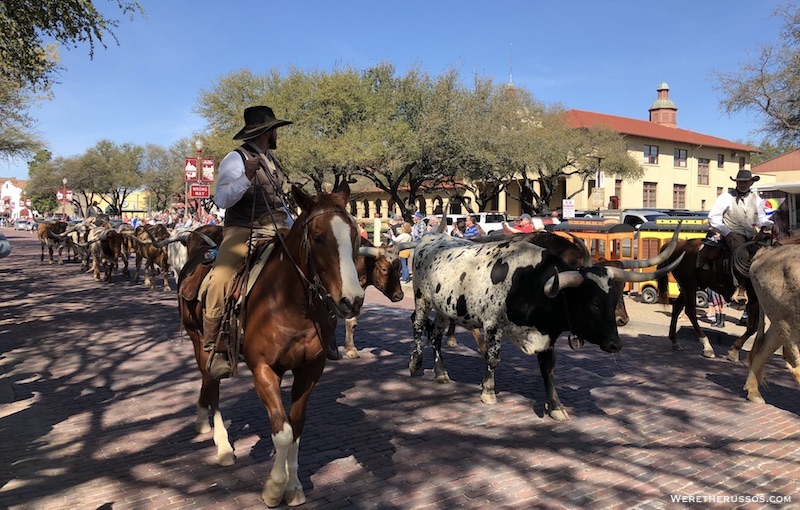 After the cattle drive, take a stroll through the historic area to learn more about the history of Cowtown. Be sure to look down so you don't miss the Texas Trail of Fame stars on the ground. My favorite is Annie Oakley (Phoebe Ann Moses Butler). If you're interested in cowgirl history, make sure to check out the Cowgirl Hall of Fame.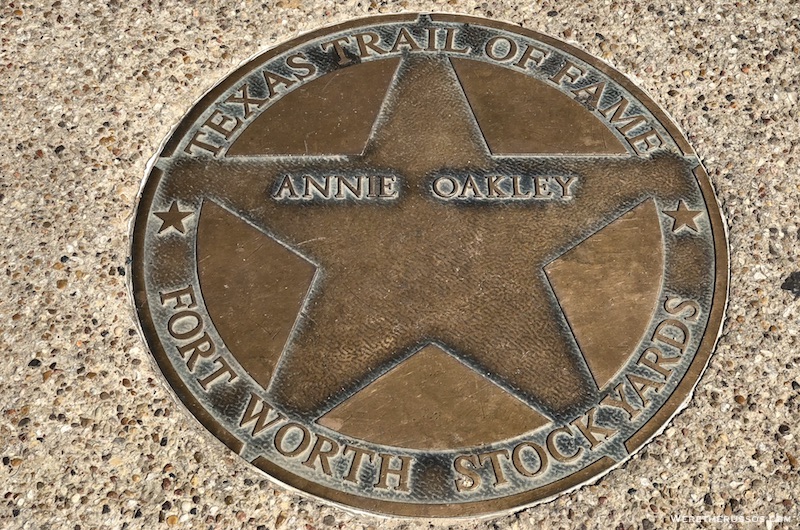 You don't have to be in the market for a pair of cowboy boots to appreciate them. Pop your head into M.L. Leddy to see some quality handmade cowboy boots. The staff will be happy to explain what to look for when shopping for cowboy boots whether you buy a pair from them or not.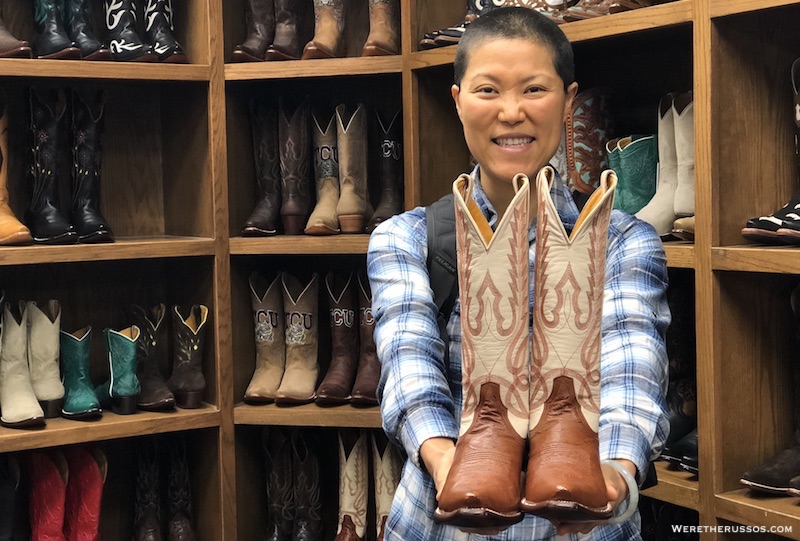 Before you leave the Stockyards, check out Billy Bob's a.k.a. the world's largest honky-tonk and take a stroll through the Stockyards Stations where you'll find souvenirs, like the Texas mistletoe.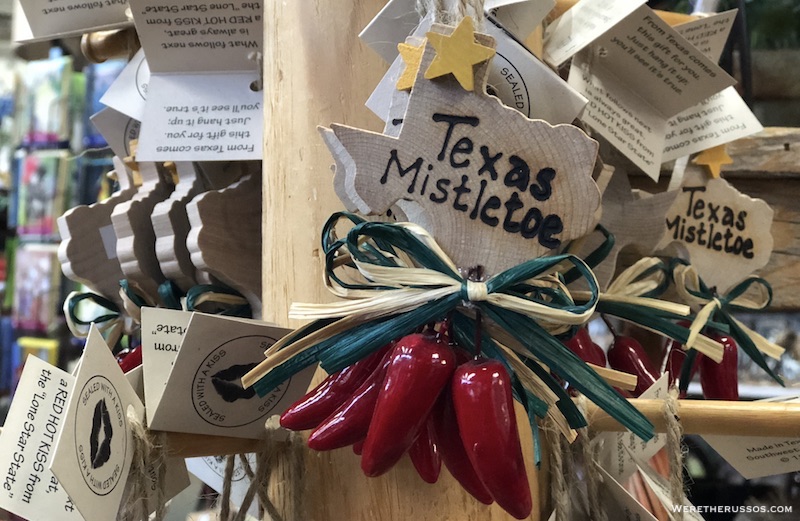 Spend an Hour in Downtown Fort Worth
We usually avoid the downtowns when we travel, but there are two things I recommend checking out. The first is the JFK Tribute Memorial on Main Street for a piece of history. The second is the Fort Worth Water Gardens on Commerce Street for some peace in the middle of downtown.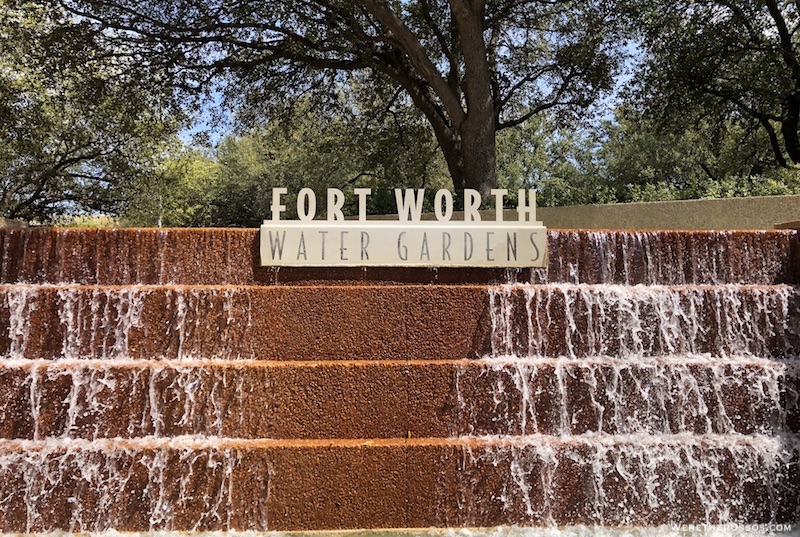 Hang Out with the Locals on Magnolia Avenue
Start at the corner of Travis and Magnolia where you will find the #LoveTheFort mural on the side of Brewed. If you find your stomach grumbling, head to Cane Rosso next door for wood-fired pizzas and tasty salads. I recommend the capra salad (I ordered it without pancetta). To keep it budget friendly, check out happy hour for discounts on food and drinks.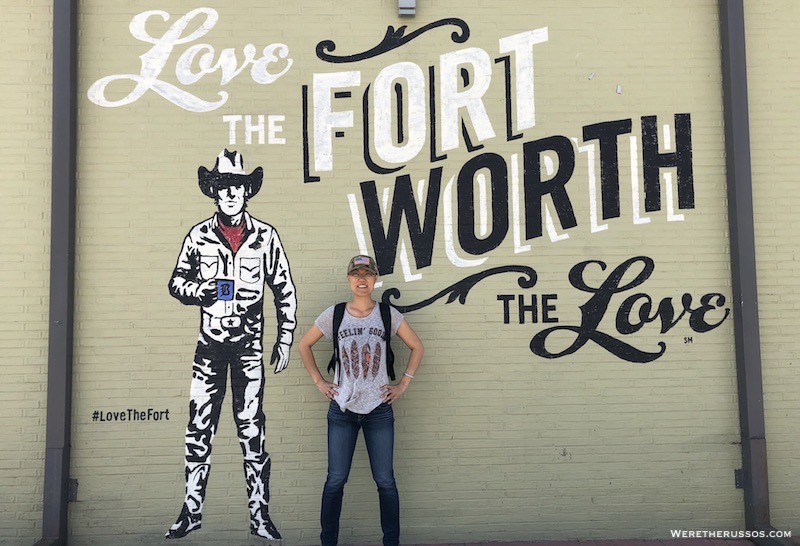 Keep heading west on Magnolia to discover more of this eclectic neighborhood. Along the way, you'll find more murals such as this one on the side of Great Harvest Bread Co. We first discovered this bakery in Bend, Oregon where you can sample a slice from their bread board.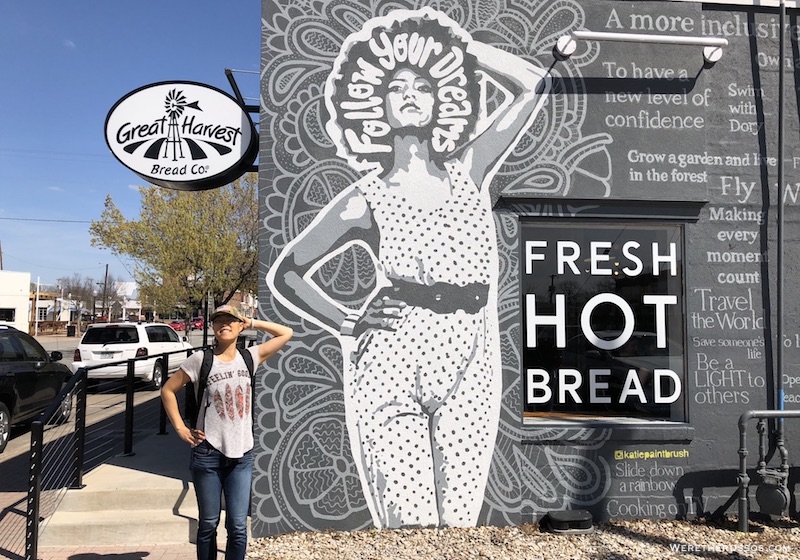 Visit with the Flowers at the Botanic Garden
The Bluebonnets may be the state flower of Texas, but there's much more to see at the Fort Worth Botanic Garden. Highlights include the Texas Native Boardwalk and the Backyard Vegetable Garden. Admission to the Botanic Garden is free, but there is a fee for the Japanese Garden.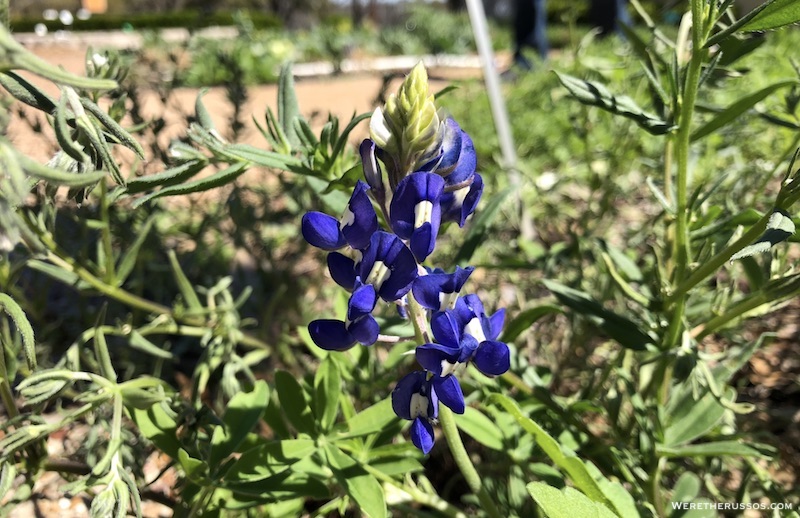 Refuel at Buc Ee's Gas Station
You might be asking yourself, "did she really put a gas station on the list of things to do in Fort Worth?" Yes, I did. If you have never been to a Buc-ee's, you are missing out on seeing 200 gas pumps in one place and more bathroom stalls than you care to count. It doesn't matter if you're in Fort Worth or another city in Texas, find the nearest Buc-ee's gas station and go experience it.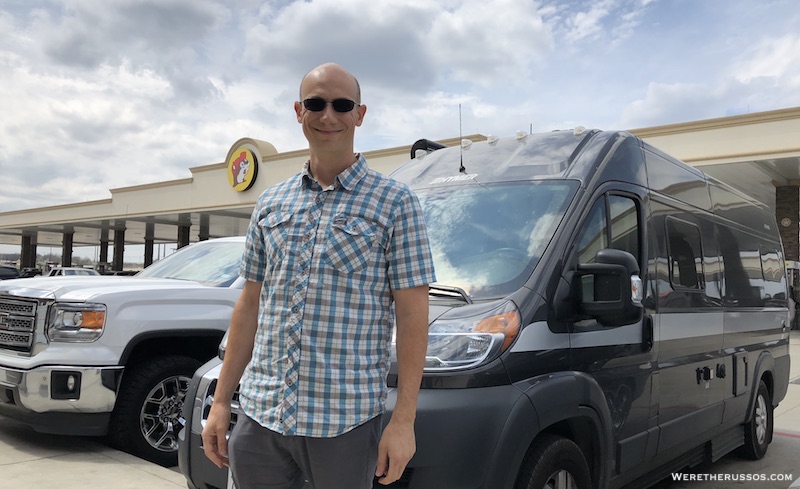 I hope this round up of things to do in Fort Worth gave you some good ideas for your visit to Cowtown!
Where to Camp in Fort Worth, Texas
We ended up driveway surfing with our friends. Below are some other options.
To quickly find campgrounds, RV dumps, propane fills, potable water and more RVing/camping resources we use Allstays. Check out our AllStays Review.
Find nearby Harvest Hosts. Members have access to vineyards, farms, museums, breweries and more. Read our Harvest Hosts Review or use our referral link to receive a discount.
Check Boondockers Welcome to see if there's a host member in the area that can accommodate an overnight RV stay. Read our Boondockers Welcome Review or use our affiliate link to sign up.