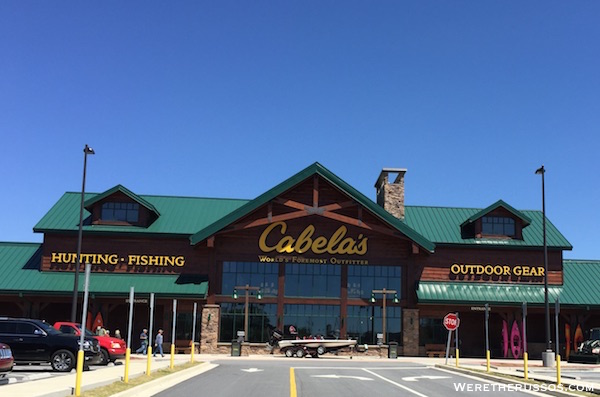 Throughout our travels, several RVers have shared with us that overnight RV parking is available at select Cabela's locations around the United States. These spots are provided by Cabela's for their customers. It wasn't until a recent trip to the Cabela's in Acworth, Georgia that we found out for ourselves what overnight parking at Cabela's was all about.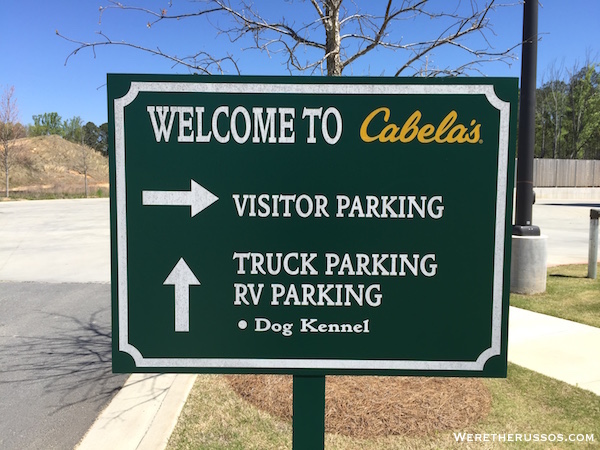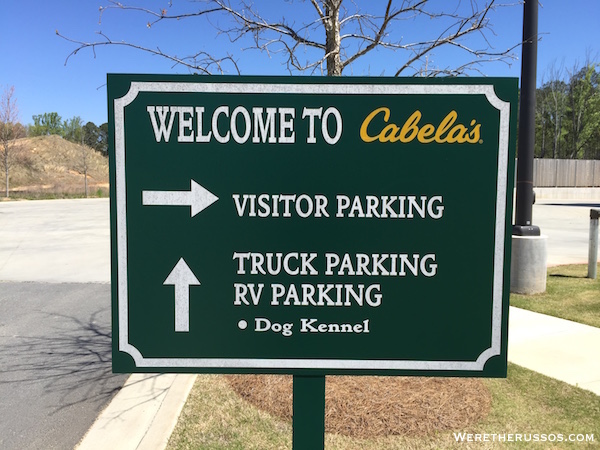 Overnight Parking at Cabela's
Joe was in need of some gear from Cabela's so I called ahead to ask if they allow overnight RV parking for their customers. The employee told me not only do they allow overnight parking, but they have a special parking area in the back of the store for RVs and trucks. When we arrived, there were clear signs in the parking lot on where to go for RV and truck parking. The signs lead us to the back of the store with five large parking spots.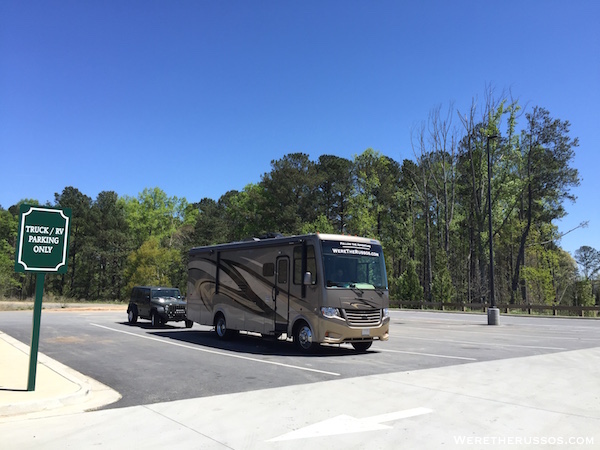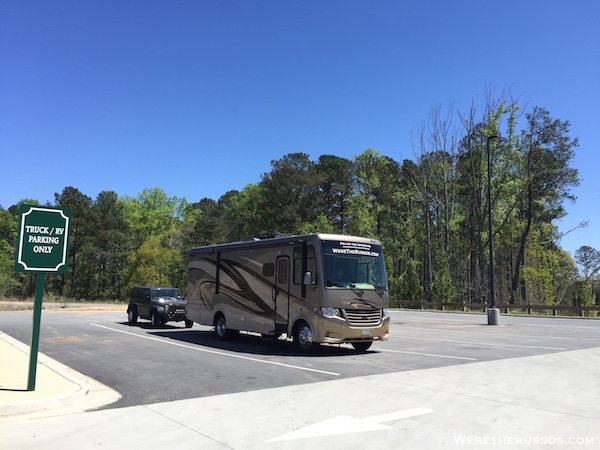 To our surprise, there was also a Sani Star dump station. The cost was $5 to dump and the machine only accepted credit cards. We didn't need to use the dump, but it was very clean and the instructions were clear on how to use it. Unfortunately, the station did not have potable water.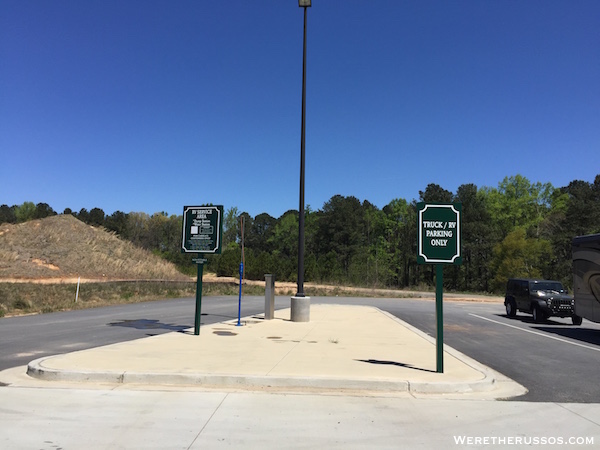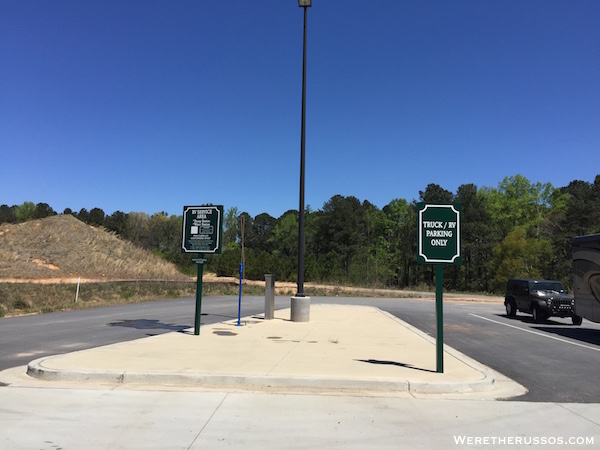 Update: we used the Sani Star dump at the Cabela's in Green Bay.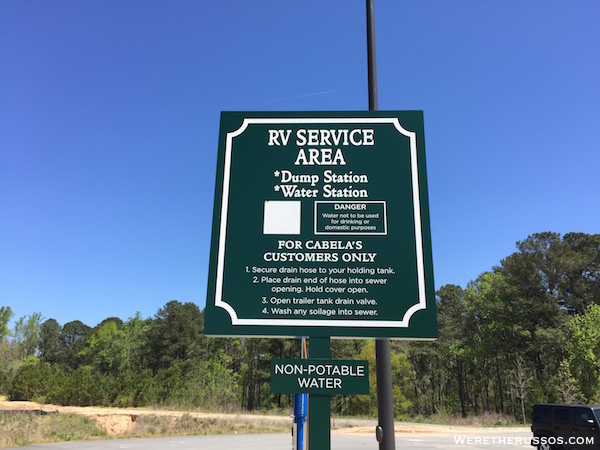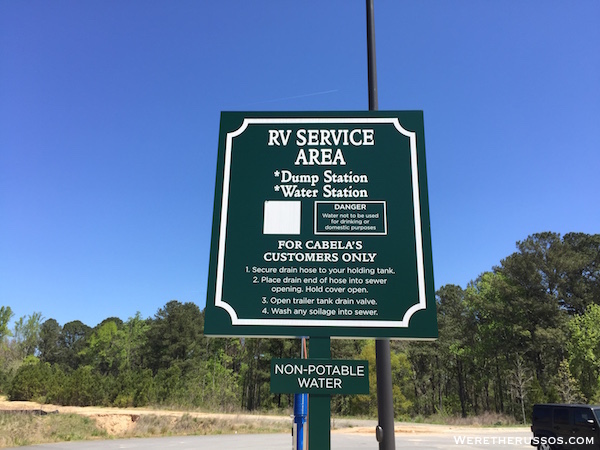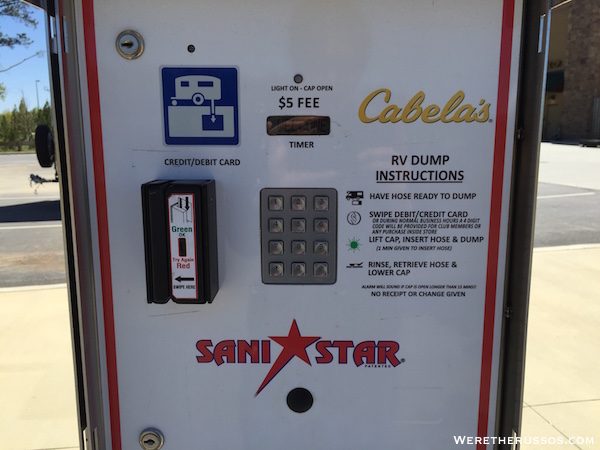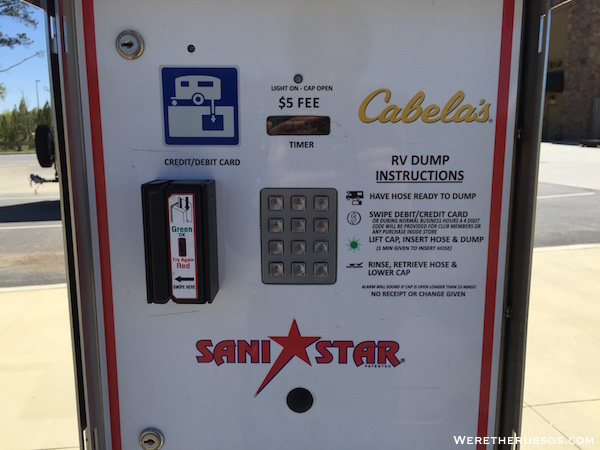 The area was very quiet at night. We had a few neighbors including a family that parked next to us in their Airstream. We bonded over how terrible the mosquitos were at Flamingo Campground in the Everglades.
Leo got a new toy and we were tempted to buy this hammock, which would fit perfectly under the awning. The one in one out rule (12 Tips to Survive RV Living) is easy with Leo because he shreds his toys into pieces. We don't have anything to throw out (yet) to make room for the hammock. Maybe when one of the lawn chairs finally fall apart…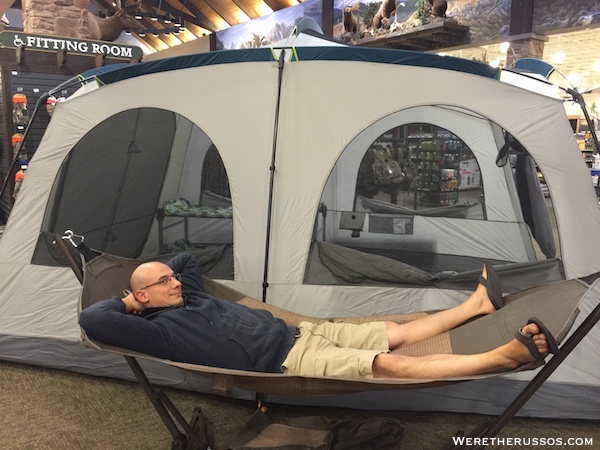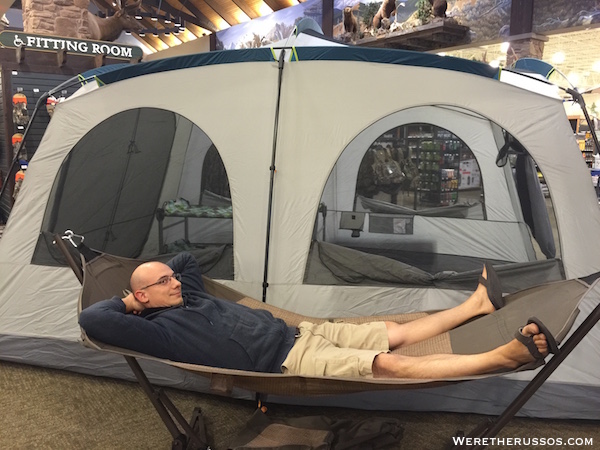 Have you experienced overnight parking at Cabela's? Leave us a comment below.