Some of the links below are affiliate links, which means we will earn a commission on the products or services you purchase using the links. There is no additional cost to you and the earnings help keep this website running. Read the Affiliate Disclaimer for more information.
Santa Barbara, California is one of those beach towns that has it all. Spectacular views of the coastline and the mountain ranges, mild weather, great architecture, good food, rich history and a wide range of activities from paragliding and kayaking to yoga and wine tasting. There are many ways to spend a day in Santa Barbara (RV not required).

Spend a Day in Santa Barbara
Before we dive into all the fun things to do in Santa Barbara, let's address the issue of oversized vehicle parking, or in our case, RV parking.
Santa Barbara RV Parking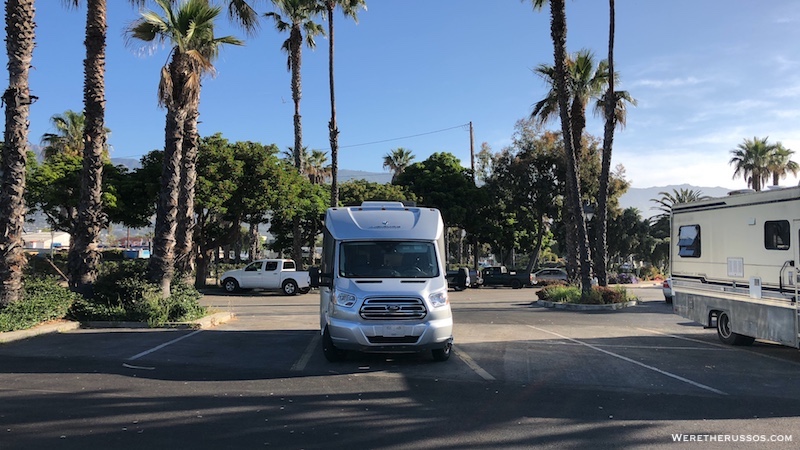 Since we hit the road, we have visited Santa Barbara in a Class A motorhome, Class B camper van and most recently, a small Class C motorhome. In this video, you will get an idea of what it's like to drive and park an RV in Santa Barbara.
No Street Parking for RVs. On-street RV parking in Santa Barbara has changed quite a bit since our first visit. An oversized vehicle parking ordinance went into effect September 2017 that prohibits street parking for RVs. According to Santa Barbara's oversized vehicle parking ordinance, street parking is prohibited for vehicles that exceed 25′ in length, or 80″ wide, or 82″ high. Read the ordinance in detail to learn more about restrictions, exemptions, and permits.
RV Parking in Paid Lots. There are several parking lots in Santa Barbara that can accommodate RVs. We easily parked a Class C RV at the Garden Street lot, part of the Waterfront Parking Services. Parking was $4 per hour or $24 for the day, no parking from 2 a.m. to 6 a.m.
Note: RV parking spaces are limited and on a first come, first served basis.
Things to Do in Santa Barbara
Now let's move on to the fun part! Here are some of the fun ways to spend a day in Santa Barbara.
Wine Tasting in the Funk Zone
Number one rule of wine tasting is not to do it on an empty stomach. Head over to Lucky Penny (127 Anacapa Street) and enjoy a casual breakfast or lunch on their quaint patio. We recommend the coffee and market greens salad. If you're looking for something more substantial, the menu offers a selection of wood fired pizzas and sandwiches.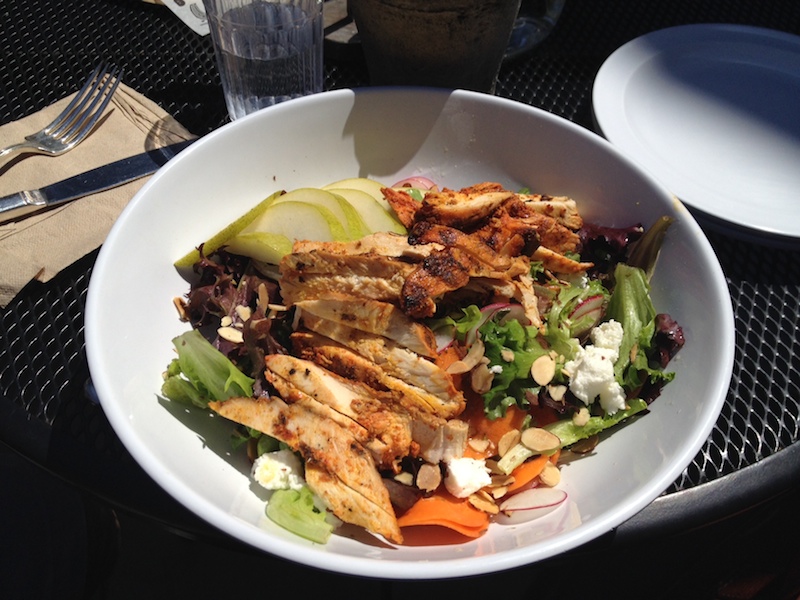 Grab a wine trail map or just start walking in any direction. You'll find plenty of wineries to pop into for a tasting. Cottonwood Canyon (224 Anacapa Street, Suite 1A), one of our favorite spots in the Funk Zone. This no frills tasting room offers some of the best hospitality and probably the most fun you'll have.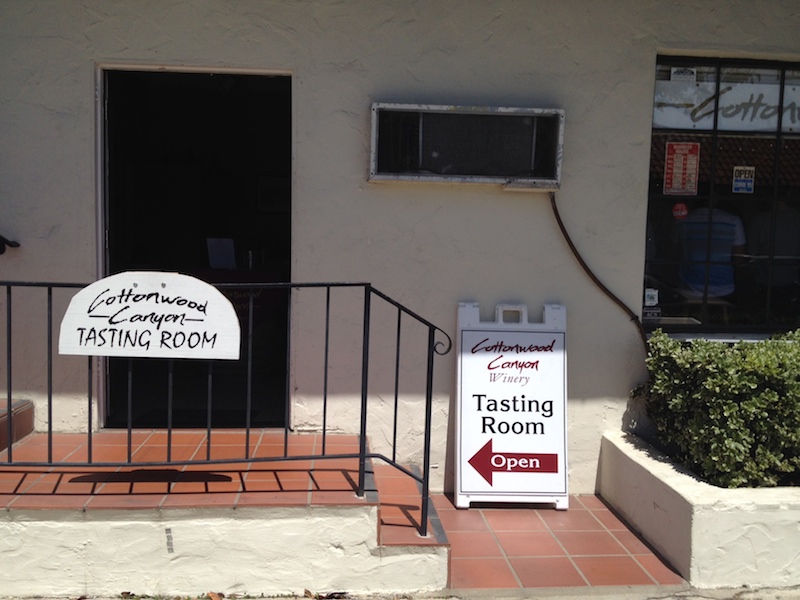 Across the street from Cottonwood is Mony's Mexcian Taqueria (217 E Anacapa Street). Mony's offers a wide variety of menu items from tortas to quesadillas and mole.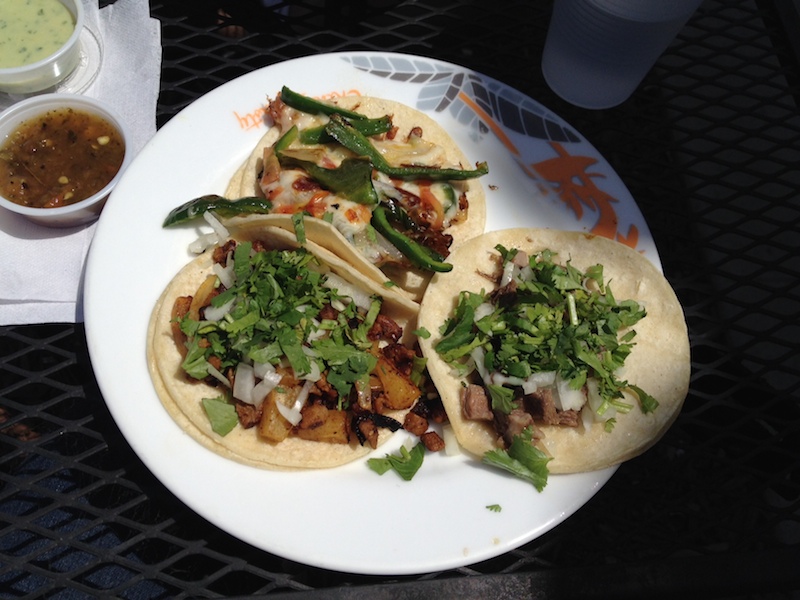 Take a Stroll on State Street
After wine tasting, take a walk on State Street where you'll find the famous McConnell's Ice Cream (728 State Street). There are lots of flavors to choose from and you can sample till your heart's content.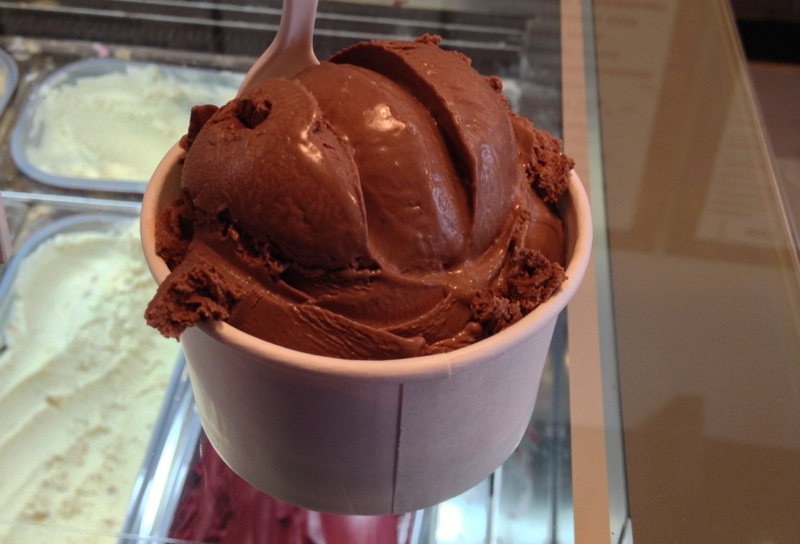 Enjoy your ice cream at the shop or take it to go. There are many shops and restaurants to check out on State Street. We really enjoyed the art on display at Glenn Dallas Gallery (927 State Street).
The Tuesday Farmers Market is worth scheduling your visit around. You'll find a wide variety of locally grown produce, pasture raised animal products, and even unfiltered raw avocado honey.
Learn About the History of Santa Barbara
Take a detour from State Street and head over to the County Courthouse (1100 Anacapa Street) where you can walk up to the top of the building for a panoramic view of the city. Be sure to stay and watch the tower clock perform its magic every 15 minutes.
For a longer detour, make your way to Mission Santa Barbara (2201 Laguna Street) to learn about the Spanish history of the area. Nearby is the Santa Barbara Museum of Natural History where you can get up close and personal with rescued birds of prey.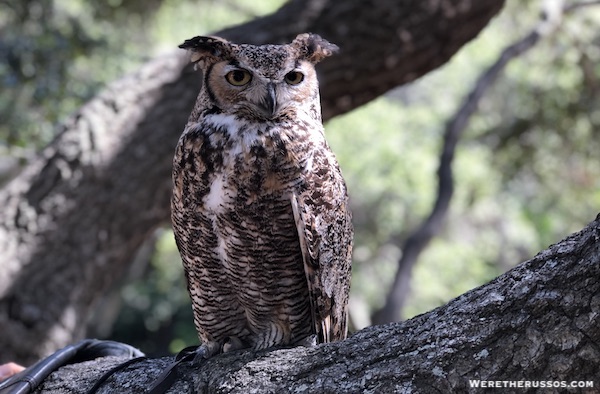 Plan to spend three to four hours going through the exhibits and pack a picnic to enjoy in the outdoor area.
Santa Barbara Campgrounds and RV Parks
There's so much to do, see, and experience in Santa Barbara, a day is not enough. For those of you traveling in an RV, here are some RV camping options in Santa Barbara.
Santa Barbara Sunrise RV Park is the closest RV camping option.
Elks Members can stay at the Santa Barbara lodge RV park.
Rancho Oso Thousand Trails Campground is nestled in the mountains, about a 40 mile drive to downtown. We stayed here the first time we visited Santa Barbara in an RV.
RV camping options in Santa Barbara are limited. The further out of town you go, the more campground and RV parks there are.
To quickly find campgrounds, RV dumps, propane fills, potable water and more RVing/camping resources we use Allstays. Check out our AllStays Review.
Find nearby Harvest Hosts. Members have access to vineyards, farms, museums, breweries and more. Read our Harvest Hosts Review or use our referral link to receive a discount.
Check Boondockers Welcome to see if there's a host member in the area that can accommodate an overnight RV stay. Read our Boondockers Welcome Review or use our affiliate link to sign up.
Have you been to Santa Barbara? What are some of your favorite things to do? How would you spend a day in Santa Barbara?