Some of the links below are affiliate links, which means we will earn a commission on the products or services you purchase using the links. There is no additional cost to you and the earnings help keep this website running. Read the Affiliate Disclaimer for more information.
Music and food are two words that immediately come to mind at the mention of New Orleans. The French and Spanish traditions combined with Caribbean influences make the city one of the most unique places to visit in the United States. From the Garden District to the French Quarter and beyond, enjoy happy hour, history, great food with our round up of Things to Do in New Orleans..
Laissez Les Bons Temps Rouler! – Let the Good Times Roll!
Things to Do in New Orleans
In the video below, we highlight some of our favorite things to do in New Orleans.
This post is broken up into the following sections:
Places to Eat
Happy Hours
Top Attractions
Getting Around
Where to Stay
Places to Eat in New Orleans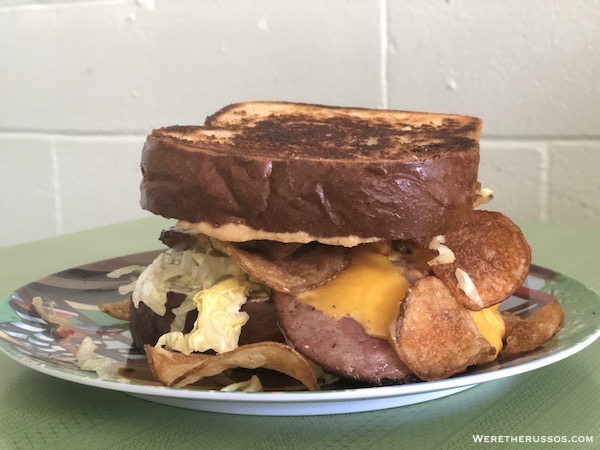 Turkey and the Wolf. Arguably the best sandwiches in New Orleans. In case you missed the end of our video above, Joe's favorite is the fried bologna with potatoes chips and cheese on white. The sandwiches do rotate, although we've been told this one is a regular on the menu. Another popular sandwich is the collard green melt on rye bread.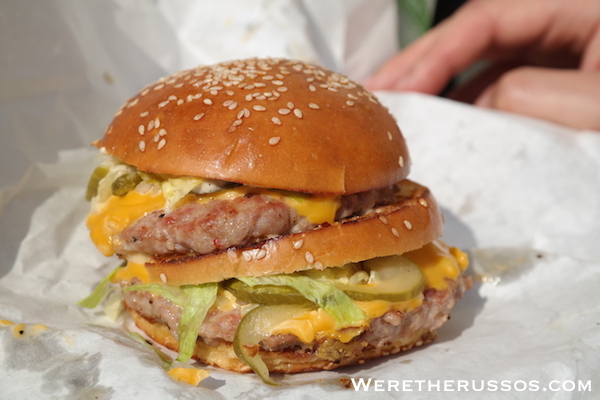 Cochon Butcher. Another popular sandwich joint featuring pork as the main ingredient. Joe's favorite is the Le Pig Mac, a double pork patty sandwich. You really can't go wrong with any sandwich on the menu including the Cochon Muffaletta.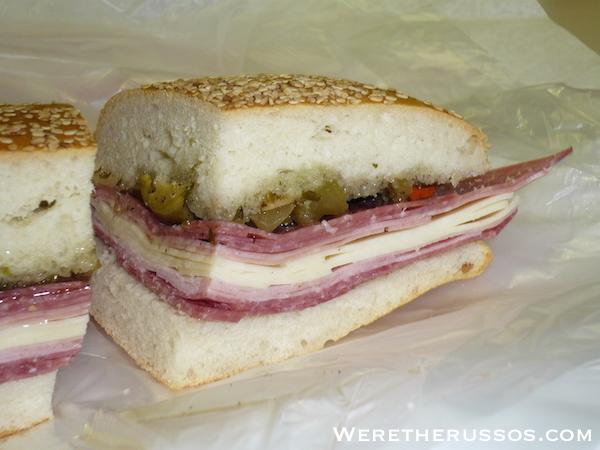 Central Grocery. There are many options for a muffuletta in New Orleans. One of the favorites is at this family-owned Italian grocery store. Fresh sesame bread loaded with salami, mortadella, ham, mozzarella and provolone a generous serving of marinaded olive salad.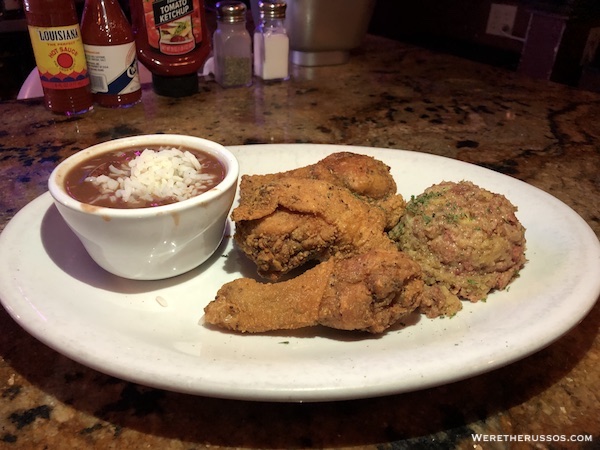 Neyow's Creole Cafe. For a taste of authentic Creole cuisine in New Orleans. Popular items include fried chicken, red beans and rice, cornbread dressing. If you're in the mood to imbibe, check out their signature Bow Wow fruit punch made with 10 shots of light and dark rum topped with sweet sour mix.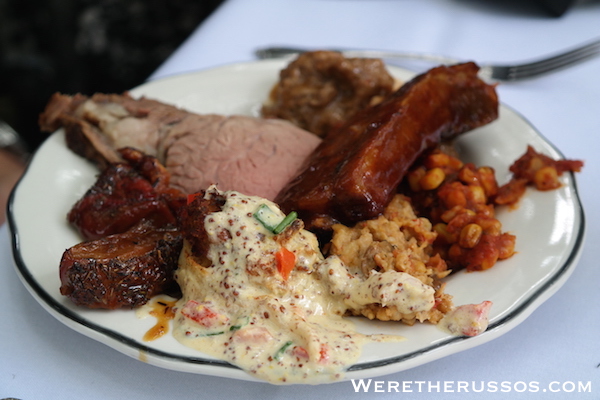 The Court of Two Sisters. Start a relaxing day in the French Quarter with jazz brunch in the courtyard. Buffet selections include turtle soup with sherry, jambalaya, BBQ pork ribs, gumbo and sweet plump boiled shrimp.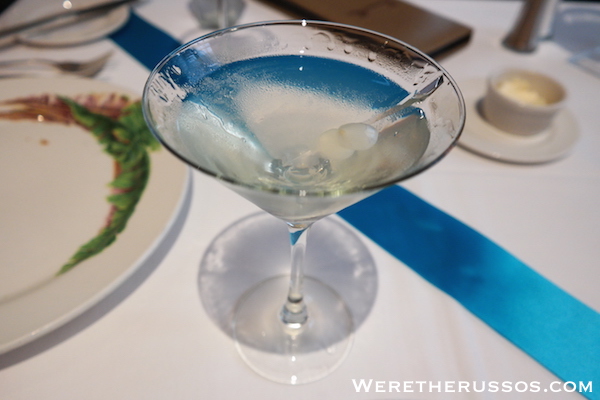 Commander's Palace. Emeril Lagasse and Paul Prudhomme are two of the renowned chefs that have played a role in making Commander's Palace one of the top Haute Creole cuisine destinations in New Orleans. Lunch is the best way to experience the restaurant without breaking the bank. The two and three course prix-fixe lunches are a good deal, plus you can order up to three $0.25 martinis. The drinks are full size and strong. If you can still stand by the end of lunch, ask for a tour of the kitchen to see where the magic happens.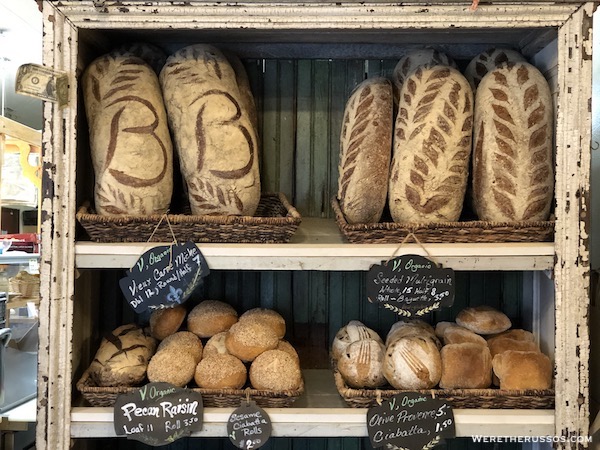 Breads on Oak. This popular bakery in East Carollton offers a variety of vegan breads, cookies, sandwiches and pastries. Joe's favorite is the olive bread and my favorite is the seeded multigrain made with organic flours using wild yeast. On Sundays, the bakery sets out a free bread buffet with cashew butter. Don't miss the $3 bread basket by the check out counter.
Best Happy Hours in New Orleans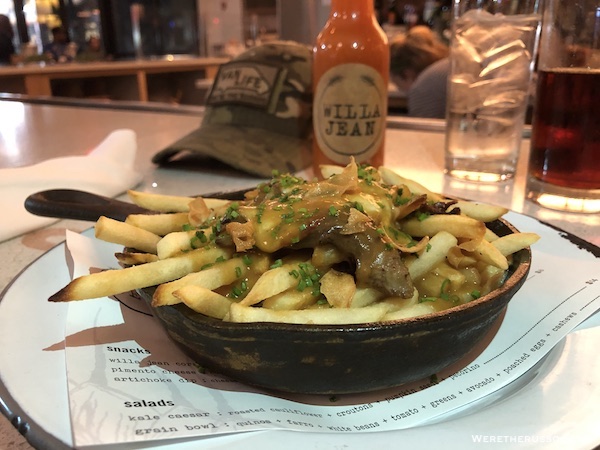 Willa Jean. You won't find discounted gulf oysters on the happy hour menu here. Half priced snacks, drinks and desserts makes Willa Jean one of our favorite happy hours in New Orleans. An order of cornbread and poutine is plenty of food for two.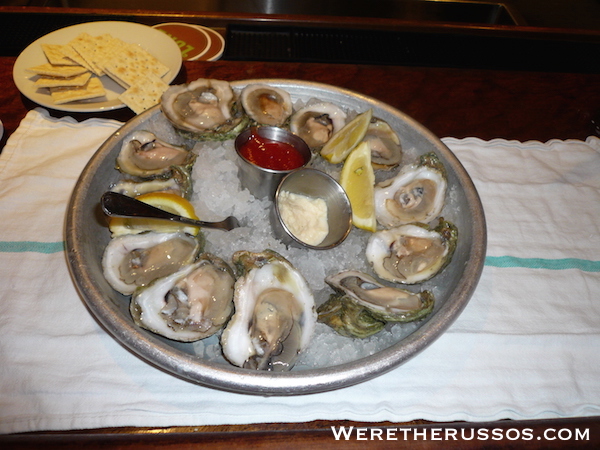 Luke. One of John Besh's many restaurants in New Orleans offers 75¢ oysters, half priced cocktails, $1.25 fried oysters. Order a dozen oysters and wash them down with a refreshing French "75" made with cognac, champagne and fresh lemon juice. If you've never had fried oysters, this is a great spot to try them.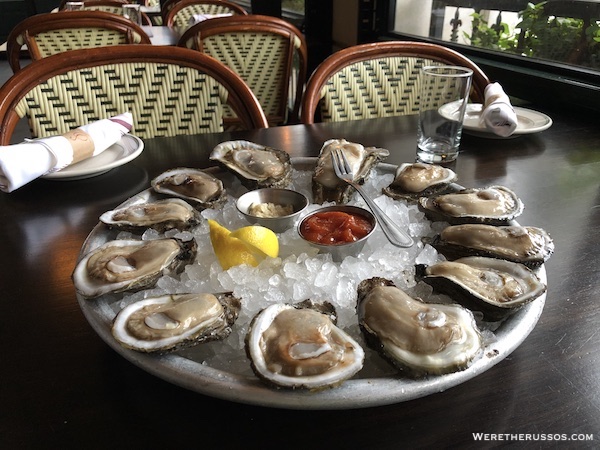 Superior Seafood. Enjoy happy hour every day with $.50 oysters and 2 for 1 frozen drinks. Bar seating is first-come first-served so arrive early to grab a good spot. The most popular frozen drink here is the French 75 made with gin, champagne and fresh lemon juice. Although not part of happy hour, you can find a wide range of Pappy Van Winkle bourbon.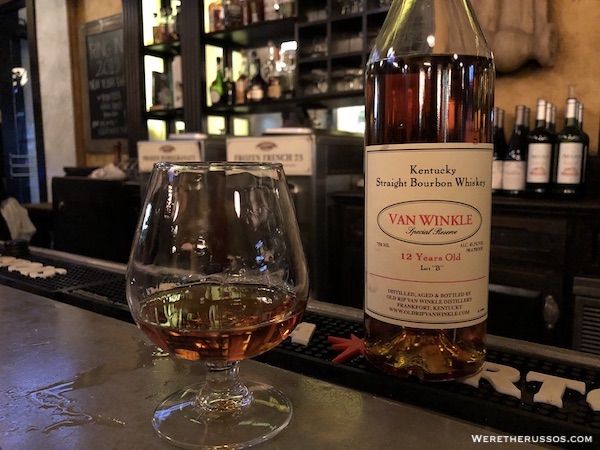 Top Attractions in New Orleans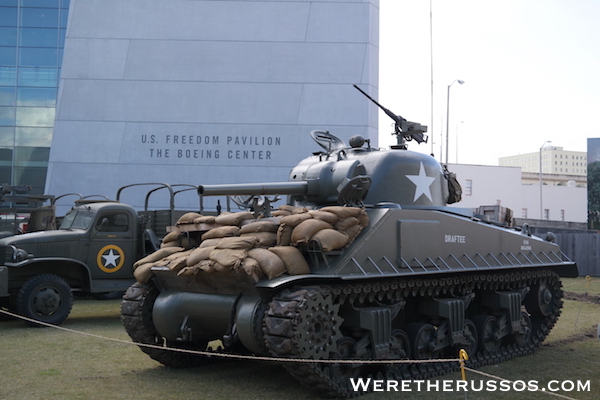 National WWII Museum. Plan to spend the day at the museum where you can enlist as a crew member on the final mission of The USS Tang Submarine. Then take part in a one of a kind 4D experience, Beyond All Boundaries, where audience members embark on a journey through the nation's bloodiest war with props, special effects and personal accounts.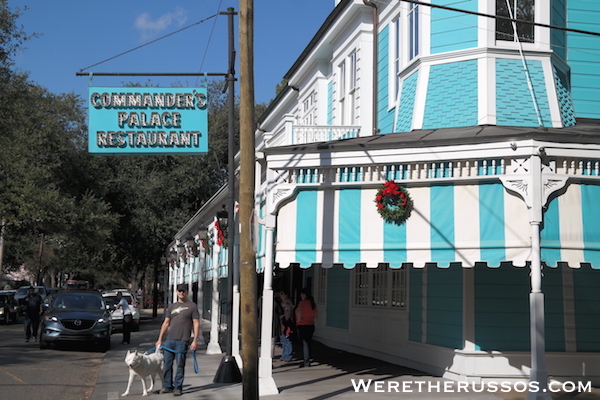 Self Guided Garden District Tour – After lunch, walk off those martinis and go on a self guided tour of the Garden District. Pick up a brochure at Commander's Palace and start your tour there and learn about the interesting history of the Victorian building.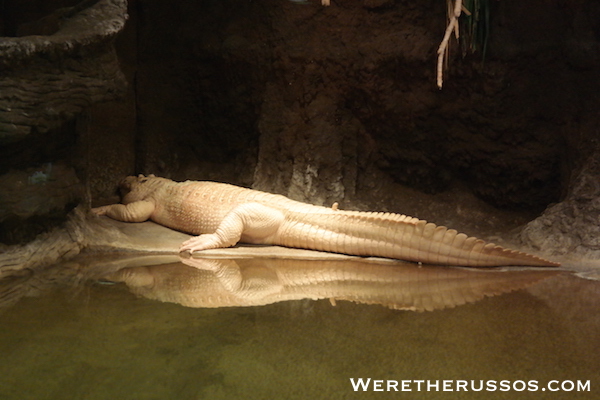 Audubon Zoo's White Alligator – You can see alligators all day in Louisiana, but the chances of seeing a white alligator in the wild is slim to none. According to the Audubon Nature Institute, out of five million American alligators, there are fewer than 15 with the genetic condition that makes them white. Seeing this rare alligator was one of the highlights of our trip to New Orleans.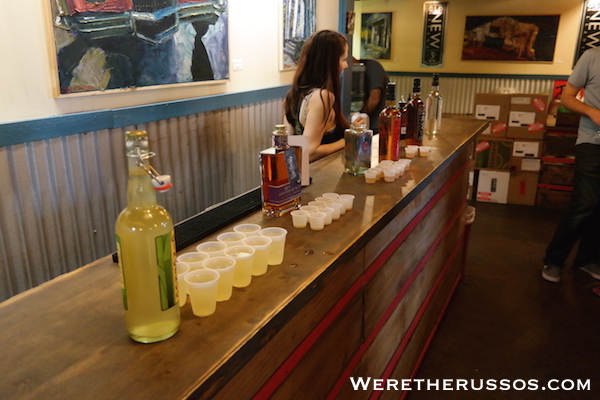 Old New Orleans Rum Tour – This distillery makes rum out of locally sourced molasses inside an old cotton warehouse in the Ninth Ward. The tour starts off with a cocktail and ends with a generous sampling of their rums and the Gingeroo, a bottled rum cocktail that goes down a bit too easy. Free shuttle pick up from the French Quarter.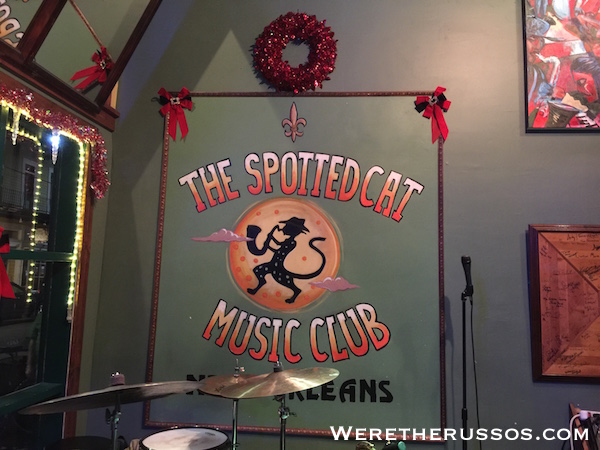 Live Jazz at Spotted Cat– Located on the famous Frenchmen Street just outside the French Quarter, this Jazz Club is a local favorite. The music is great and the drinks are reasonable. Sure, the space is small, the bar looks run down, and you may be standing the entire time, but that's part of the experience. Check the calendar to see who's playing or take a chance and head on over.
Dinner and a show at Little Gem Saloon. This historic jazz venue in the Central Business District (CBD) features a range of local musicians like the Creole String Beans. A fun spot to enjoy live music over dinner or a drink or both!
Getting Around New Orleans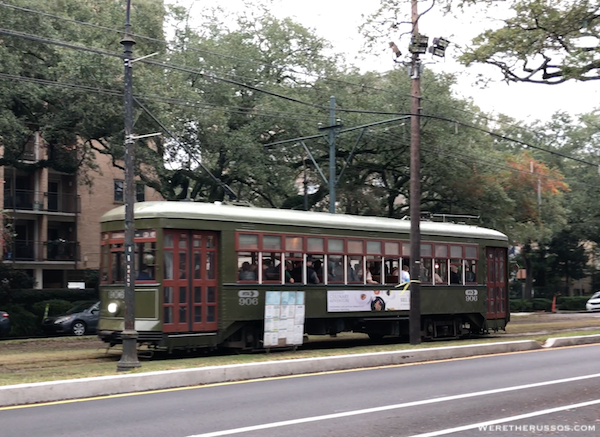 Hop on the historic streetcars. In operation since 1835, you can see the city from a different view aboard the streetcars. Plus, it's an economical way to get around town. $3 will get you rides all day. Keep in mind that the streetcar is not air conditioned. Maps and schedules can be found on NORTA website.
Explore on foot. New Orleans is a very walkable city with many unique neighborhoods to explore and plenty of bars and restaurants to stop in along the way.
Where to Camp in New Orleans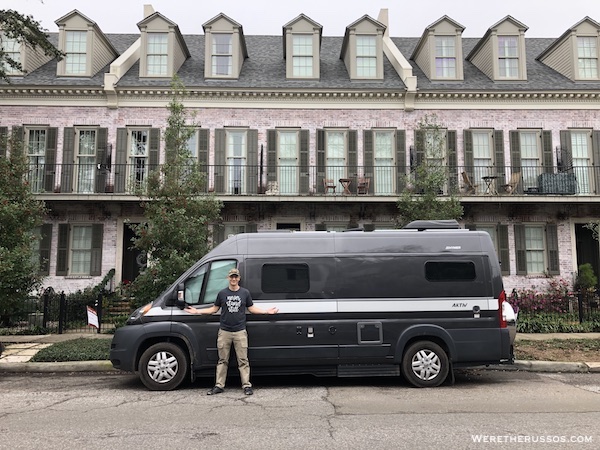 We've stayed in hotels, camped at Bayou Segnette State Park and most recently street camped in a ProMaster conversion van. Below are some more options.
To quickly find campgrounds, RV dumps, propane fills, potable water and more RVing/camping resources we use Allstays. Check out our AllStays Review.
Find nearby Harvest Hosts. Members have access to vineyards, farms, museums, breweries and more. Read our Harvest Hosts Review or use our referral link to receive a discount.
Check Boondockers Welcome to see if there's a host member in the area that can accommodate an overnight RV stay. Read our Boondockers Welcome Review or use our affiliate link to sign up.