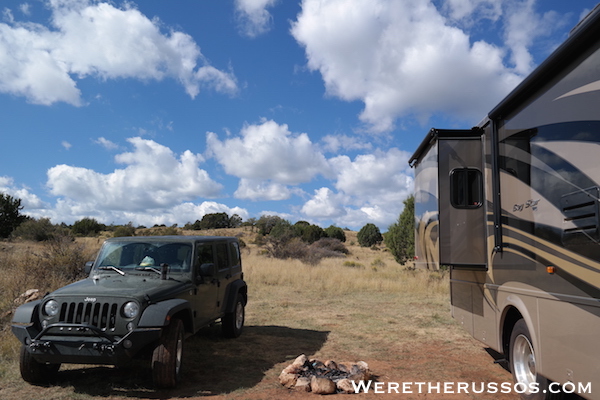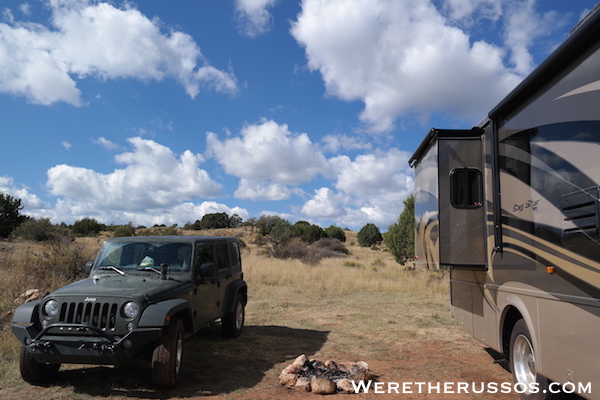 Flagstaff was supposed to be a one night before we made our way to the vortexes of Sedona. One night quickly turned into two and we ended up spending nine nights boondocking or dry camping in Flagstaff, Arizona. Seven nights were at a free camping spot near Walnut Canyon. We really enjoyed the free RV camping in Flagstaff, Arizona and look forward to going back.
Free Camping in Flagstaff, Arizona
Directions
There are two ways to access the free camping area. The route we took was Interstate 40. Exit Forest Road 622, follow the signs towards Walnut Canyon National Monument. After about 2.5 miles make a left turn onto S Cosnino Road. There is a sign at the entrance stating camping is allowed for up to 14 days. GPS coordinates 35.179492,-111.489035. The other route is to take Interstate 40 and exit 207 for Cosnino Road. We never drove in from this direction and don't know what the road is like from that side.
Road Condition
Forest Road 622 is paved and well maintained. Cosnino Road is a dirt road with fairly rough washboards with large ruts on each side of the road for drainage. There are established campsites in the area, many of them close to the entrance. The large ruts or narrow entrances prohibited us from getting in. We drove .8 miles down Cosnino Road before we found a site that could accommodate our coach. To minimize rattling inside the coach, we drove 5mph down the sections with the bad washboard.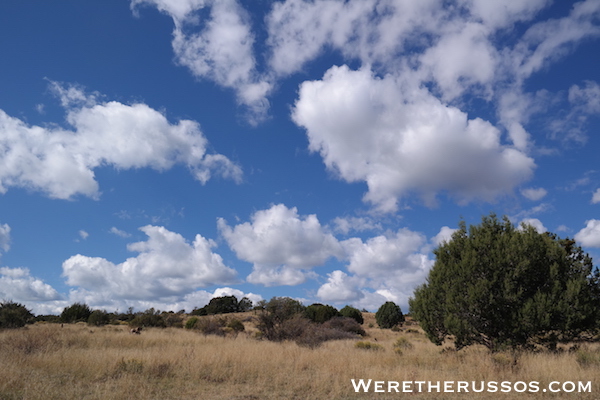 Campsites
Some sites are private with trees surrounding the entire campsite. Others are out in the open. The site we picked was fairly open with only a few trees that protected us from the main road. There is an open field right across from the campsite with cows that roamed around all day. We often woke up to cows mooing or saw them grazing next to the RV when we got home. The best sighting was a cougar crossing the road to track deer across the street.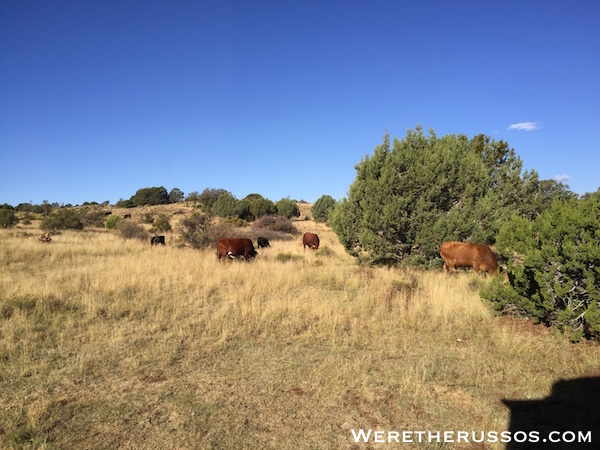 There was also a tarantula roaming by our campsite the last day we were there. Be careful not to leave pets unattended.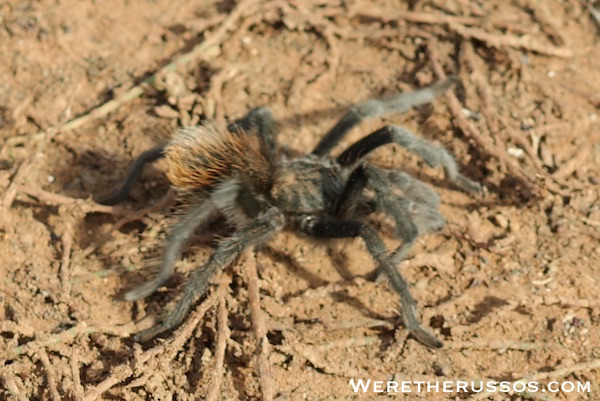 Additional Notes
Cosnino Road had quite a bit of traffic during our stay. The site we were in happened to be next to another dirt road that went deeper into the forest. Several vehicles drove by our campsite throughout the day.
We encountered below freezing weather for the first time in our motorhome. There were a few nights were the temperature dipped below 32 degrees at night. We had to run the furnace to stay warm. The furnace does vent into the bays where the tanks are to help keep it warm. There is also a heat pads that can be switched on to prevent the tanks from freezing. We don't plan on doing much camping in cold weather, but it was good practice.
The campsite is a 12 mile drive from historic downtown Flagstaff. This makes it a good basecamp for exploring the city and nearby attractions. We put our National Park pass to good use and visited Walnut Canyon, Sunset Crater and Petrified Forest.
AT&T cell service and data was poor and we ended up driving into town for wifi and to make phone calls.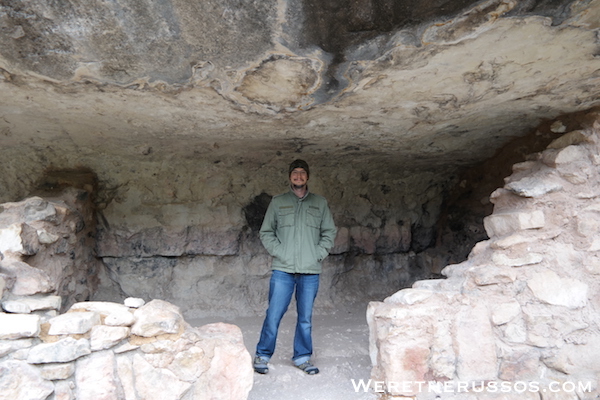 If you enjoyed this post, check out more Free Camping posts.