Looking for Flagstaff camping options? Skip the campgrounds and head into the Coconino National Forest. Flagstaff, Arizona offers many free campsites among the ponderosa pines where tent campers and RVers can unwind.
Flagstaff Camping – 14 Days of Free Camping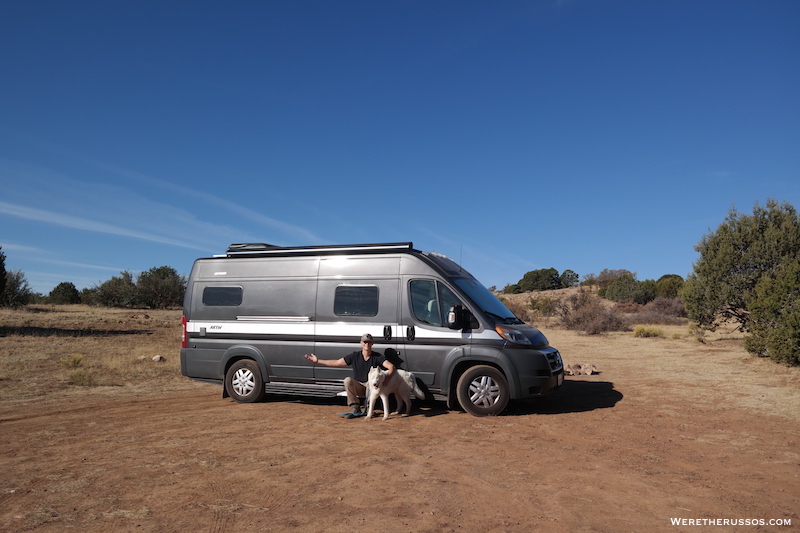 We have dispersed camped in the national forest around Flagstaff for four years in a row and these are a few of our go to free camping spots. The first time we camped in Flagstaff we were in a Class A RV towing a Jeep Wrangler. Since then, we have camped in a ProMaster camper van and a GMC passenger conversion van.
Keep in mind there are no facilities out here so you are boondocking. There are places to dump for free in Flagstaff, which can be located through the Allstays Camp & RV App.
Flagstaff Dispersed Camping – Walnut Canyon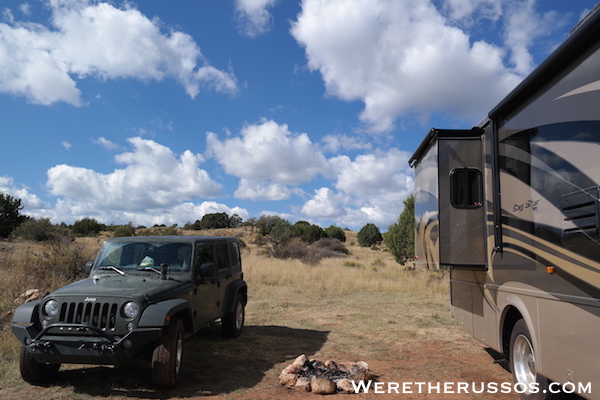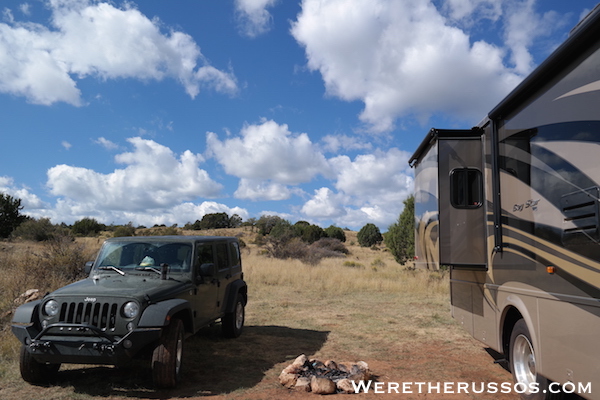 GPS coordinates 35.179492,-111.489035. Cosnino Road is a dirt road with some rough washboards. There is a sign at the entrance stating camping is allowed for up to 14 days. There are established campsites in the area, many of them close are to the entrance. Some sites are private with trees surrounding the entire campsite. Others are out in the open.

You can see what one of the free campsites looks like by watching the beginning of this video we filmed in Flagstaff.
Most of the campsites are accessible by an RV or regular vehicle. Large ruts or narrow entrances may prohibit larger RVs access to some of the campsites.
Flagstaff Dispersed Camping – A-1 Mountain Road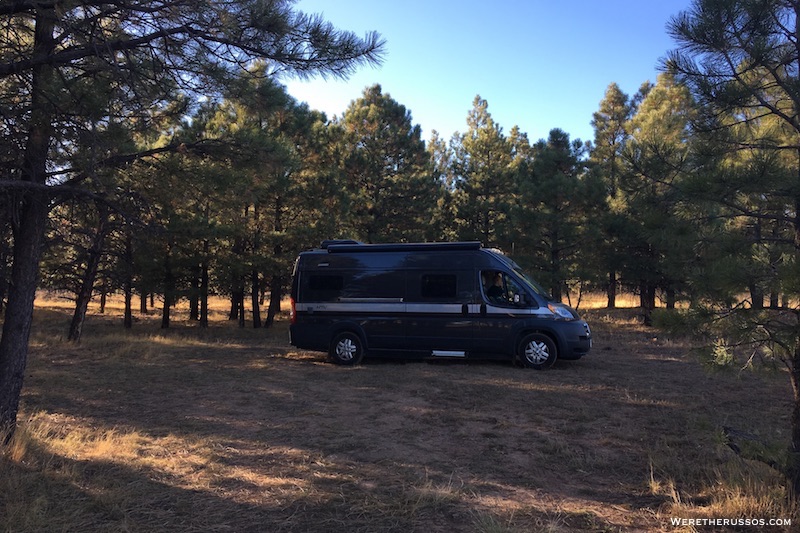 GPS coordinates: 35.210253, -111.733172. A-1 Mountain Road turns into a dirt road with some washboards. This area seems to be more popular than Walnut Canyon, it could be that it's closer to town. Established sites are easy to spot as they are right along the road as you drive in.
To get an idea of A-1 Mountain Road conditions and camping options, watch the video below.
Both Flagstaff camping options are close enough to town to get supplies, dump, fill up on fresh water. It makes for a good basecamp to explore Flagstaff and nearby attractions.
Notes:
Free camping
No amenities
Dog friendly – Just be aware that there are coyotes and cougars in the area.
No dump
3g to LTE Verizon cell service. We were able to get faster LTE service using the weBoost signal booster.
If you enjoyed this, check out more Free Camping posts.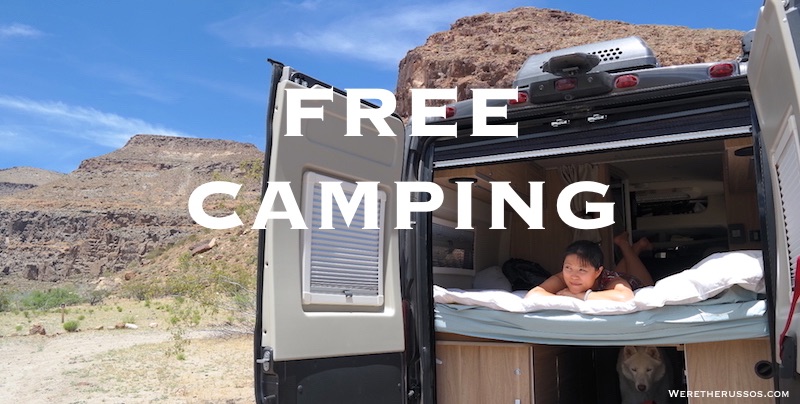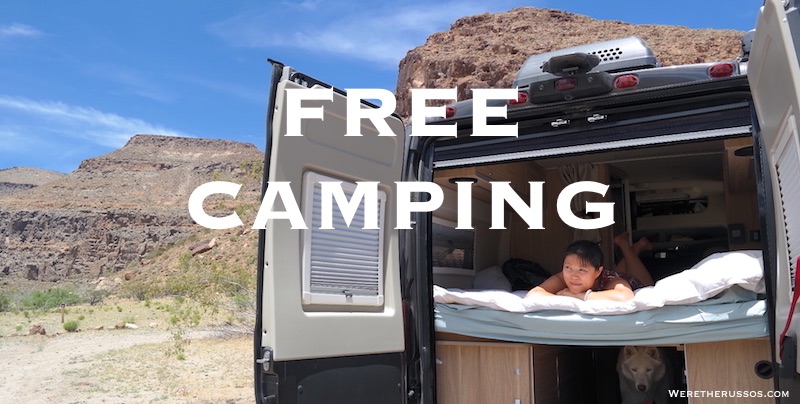 Editor's Note: This post was originally published on December 29, 2015 and has been updated for comprehensiveness.