At 7,000 feet in elevation and nestled at the base of the San Francisco Peaks, this college town in the high country mountains of Arizona is unlike any other city we've visited in The Grand Canyon State. Flagstaff, Arizona has a nice mix of city and the great outdoors with a charming historic downtown area beaming with energy. The distinctive railroad station is right in the middle of downtown with an average of 100 trains that pass through each day. Stargazers know Flagstaff for Lowell Observatory, where Pluto was discovered. Like many great college towns, the city has a great microbrew and coffee scene and is very dog friendly. We thoroughly enjoyed our ten days in the city and discovering all the dog friendly things to do in Flagstaff, Arizona.
Higher Grounds Coffee
One of the most dog friendly businesses in Flagstaff has to be Higher Grounds Coffee. We stopped in almost everyday to enjoy their amazing spiced chai and use their internet. The cafe has a sign that welcomes dogs on their door and it was usually packed with college students and fellow dog owners. The people who work there are dog lovers and will gladly bring a doggy bowl full of water over for your pup – in exchange for plenty of petting.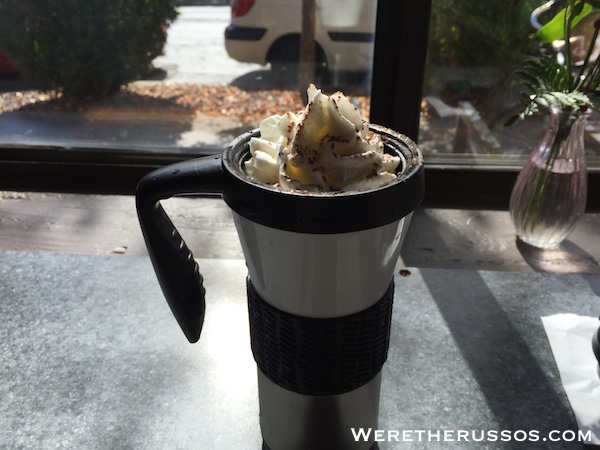 Historic Downtown
Take a stroll through Historic Downtown and check out the railroad station, which also houses the Visitor's Center. The area isn't very big, but it's easy to spend an entire afternoon exploring the charming area and discovering its history. There is free all day parking by the Chamber of Commerce and two hour parking on the streets. We caught a pep rally for Northern Arizona University which was a lot of fun. The cheerleaders even swarmed Leo, our Husky, and took many selfies with him. Leo was very popular in Flagstaff.
Mother Road Brewing Co
The founders of Mother Road live by the creed "finding joy in the adventure" and we're 100% on board with that. Located a few blocks away from Higher Grounds Coffee, this microbrew has a large outdoor patio that's dog friendly and the staff even came out to give Leo a treat. Our favorite brew here is the Gold Road, a crisp and refreshing Kölsch style ale. During our visit, they were bottling the Towering IPA, which was a fun process to watch.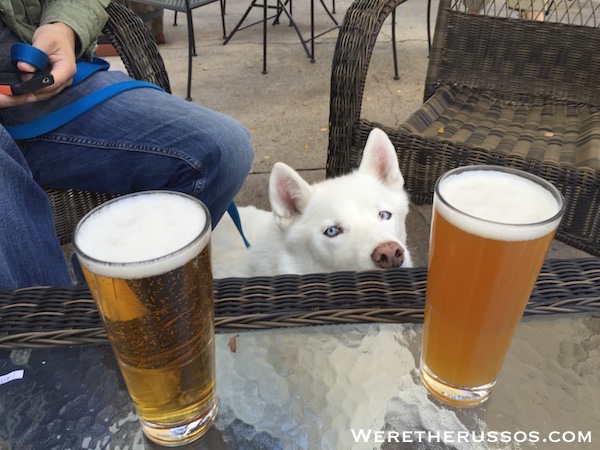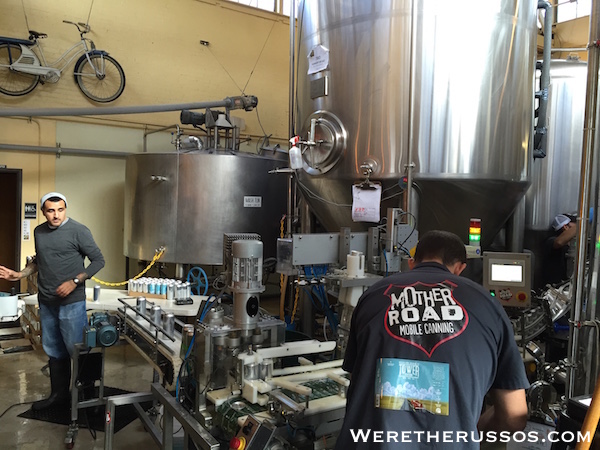 Hops on Birch
As Flagstaff's first craft beer bar, the tap room offers 28 rotating beers on tap. Dogs are allowed to roam freely throughout the place and Leo even made a few friends during our visit. Take advantage of their daily happy hour to receive $1 off each pint. Thanks to Hops on Birch, we discovered Not Your Father's Root Beer, an ale brewed with spices to taste just like a root beer but with a nice punch of 5.9% alcohol.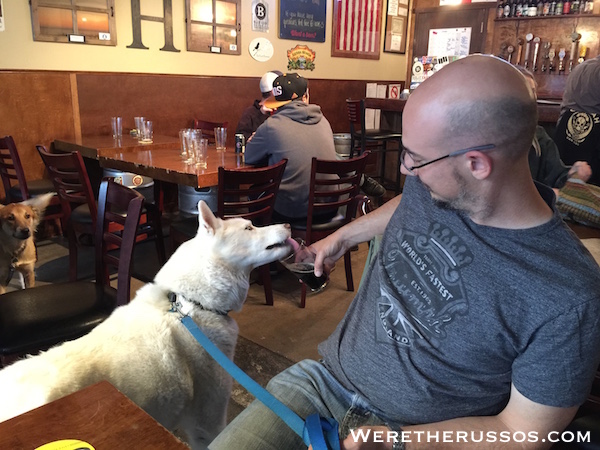 Arizona Snowbowl
There's no cacti and desert in Flagstaff, instead the mountains are decorated with tall pines and snowy peaks. The drive up the mountain was beautiful with many areas to pull off and explore. The Arizona Snowbowl is on San Francisco Peaks at 9,500 feet above sea level. Although it wasn't quite ski season during our visit, we had a chance to take Leo to the area for some fun in the snow.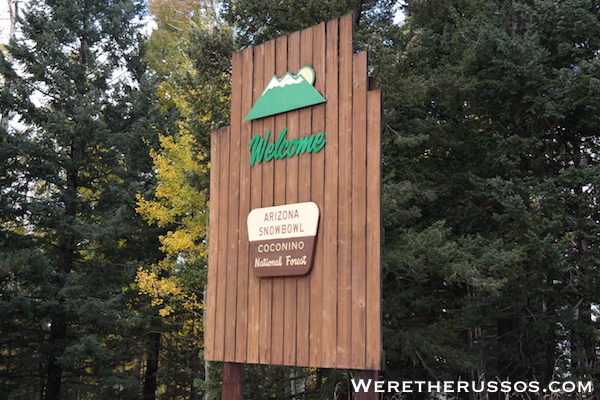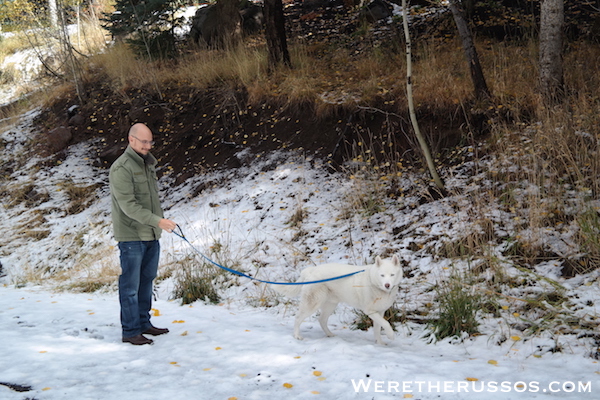 If you're traveling with your pups, we can't recommend Flagstaff enough. For other fun things to do in the Grand Canyon State, check out all our posts on Arizona. Looking for specific dog friendly things to do around the U.S.? Explore the dog friendly tag.
Visiting Flagstaff in a motorhome? Read about the free RV camping spot in Flagstaff, AZ.