Some of the links below are affiliate links, which means we will earn a commission on the products or services you purchase using the links. There is no additional cost to you and the earnings help keep this website running. Read the Affiliate Disclaimer for more information.
Ever since our first trip to Flagstaff, Arizona in 2015, this dog friendly mountain town has become one of our favorite places to visit in the U.S. At 7,000 feet in elevation, Flagstaff is nestled at the base of the San Francisco Peaks offering activities year round for outdoor enthusiasts. It's also a popular destination for overland enthusiasts especially when one of the most popular overland expos is going on.
Although I've lost count on how many times we've been here, I do update this list of our favorite things to do in Flagstaff along with tips for fellow RV travelers. Hope you enjoy this Arizona mountain town as much as we do!
Our Top 7 Things to Do in Flagstaff
1. View the Night Sky at Lowell Observatory
At the top of our list of things to do in Flagstaff is a visit the Lowell Observatory, also known as "The Home of Pluto". If you're going to visit the World's First International Dark Sky City, a trip to the observatory almost seems like it should be a requirement.
Plan to spend a few hours or longer depending on what events and activities are going on. Check out the Lowell Observatory event's page for the latest schedule, which also includes virtual events.
2. Take a Stroll Around Buffalo Park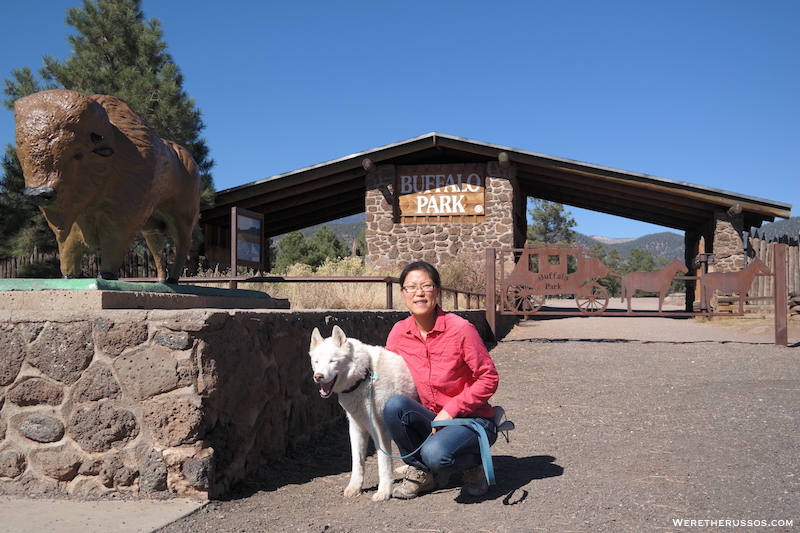 Buffalo Park is open year round with a well known urban trail that is part of the Flagstaff Urban Trails System (FUTS). The Nate Avery Trail is a 2 mile loop around the park with nice views of the San Francisco Peaks. The last time we were here, we took our dog Leo on the trail with us and enjoyed a crisp morning walk together.
Note: depending on the time of year, water fountains may be turned off at Buffalo Park. As a general rule, we always bring a large bottle of filtered water with us.
3. Enjoy a Cup of Coffee at Macy's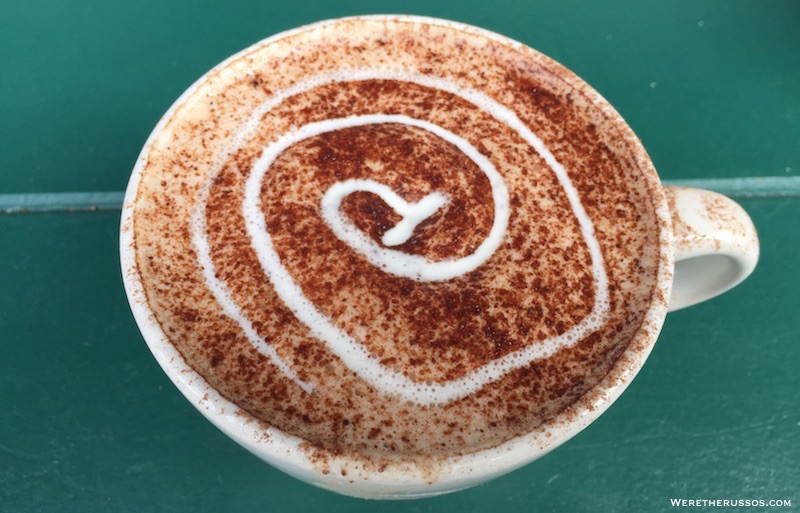 Flagstaff's charming Historic Downtown has several local cafes where you can enjoy a delicious hot or cold beverage. The first coffee spot we were introduced to was Macy's European Coffeehouse on Beaver Street. This local's favorite also serves a variety of breakfast and lunch favorites including vegetarian options.
Note: metered parking is enforced in this area of Downtown Flagstaff, read the signs to avoid a parking ticket.
4. Sample the Craft Beers in Flagstaff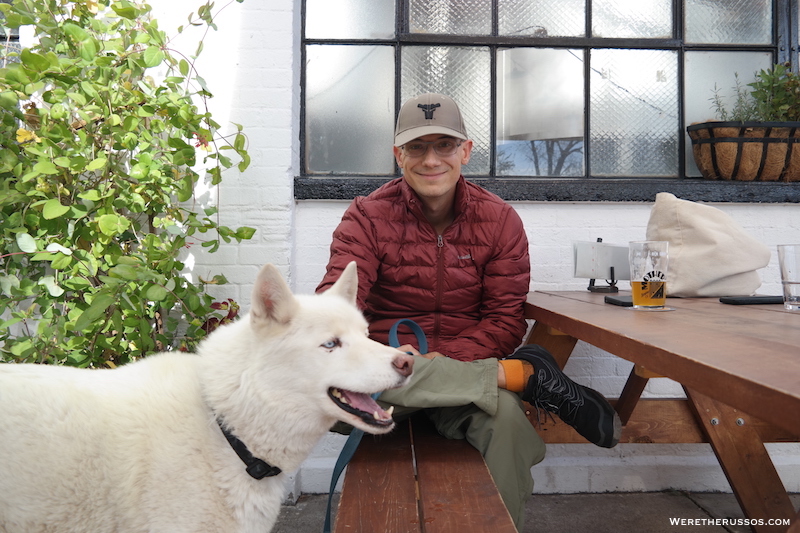 The founders of Mother Road Brewing live by the creed "finding joy in the adventure" and we're 100% on board with that. This local independent brewery in Flagstaff has two locations where well behaved and leashed dogs are welcomed. Our favorite location is the one in downtown Flagstaff where you'll likely find us sitting outside sipping on a Tower IPA or a Conserve and Protect Kölsch style ale.
Since there are quite a few craft breweries in Flagstaff, if you don't have time to visit more than a couple during your visit, you can always check out a local beer bar like Hops on Birch. This beer and wine bar will usually have a selection of location breweries on tap along with a few other Arizona favorites.
5. Climb Up the San Francisco Peaks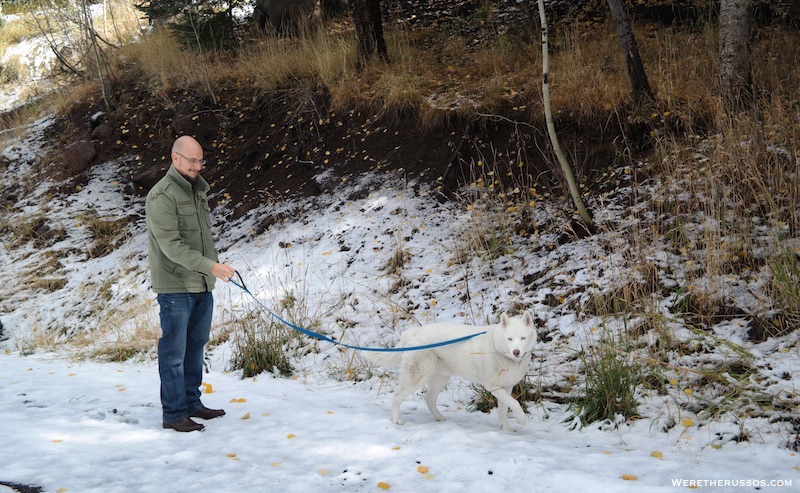 The mountains in Flagstaff are decorated with tall pines and snowy peaks. The Humphreys Peak is the highest summit at 12,633 feet in elevation. Take a drive up to the San Francisco Peaks and see what trails and views you discover.
6. Grab a Loaf by Village Baker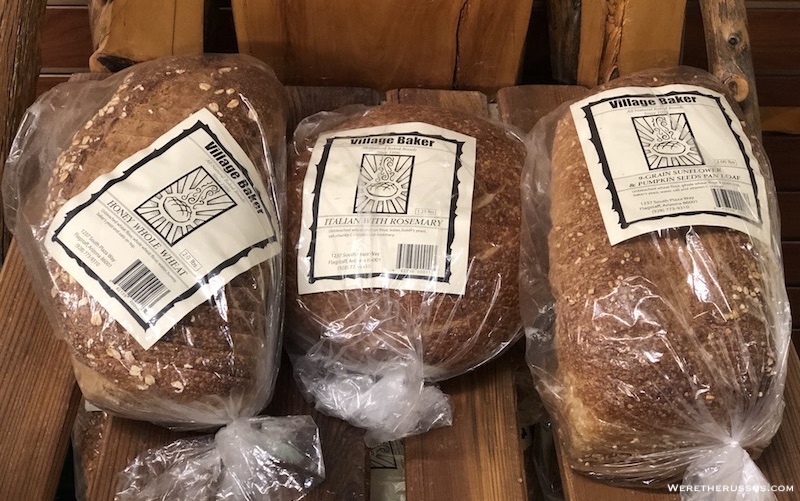 We love finding local bakeries whenever we visit a place. Village Baker Flagstaff has a great selection of freshly baked breads that you can purchase from their bakery or at a local grocery store. The 9 grain and honey whole wheat are two of our favorite loafs by Village Baker.
7. Check Out a Popular Attractions Near Flagstaff
Flagstaff is a great base for when you want to explore popular attractions around the area. Some of our favorite things to do near Flagstaff include:
RV Living Tips for Flagstaff, Arizona
For those of you camping in Flagstaff, here are a few helpful tips:
Private showers with tub are available at Little America Travel Center. Cost is per use, which means couples can shower together for the same price. Towels, shampoo, bubble bath soap included.
Free RV dump at select gas stations in town. Check AllStays for the latest information.
There is an Amazon locker at the Whole Foods in Flagstaff where you can send your Amazon orders. For more information, read out post on ways to get mail on the road.
Fry's Automotive is a local auto repair shop that worked on our 2000 F350 truck when we needed service and repairs.
There is a laundromat next to Macy's if you decided to go there for coffee and want to knock laundry off your to-do list.
Thanks for reading our list of top things to do in Flagstaff, Arizona. Hope you have a great time exploring this Arizona mountain town.